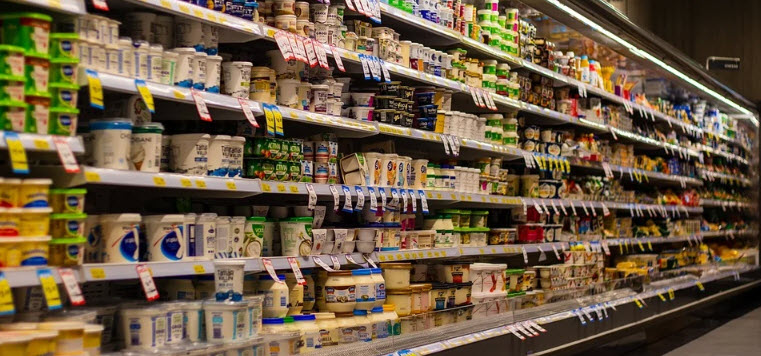 You may have stumbled across the opportunity to earn money by completing secret shopping gigs at nearby stores.
There are many companies crowdsourcing people just like you to help provide data and insights for local businesses.
Some of the most common tasks involve taking pictures of product shelves, checking the stock levels, and answering questions.
You can quickly install the app, create a free account and start working with no need for previous approval.
In this post, you will find a list of the top 10 mystery shopping apps to supplement your income, from best to worst.
Just keep in mind most opportunities are for residents in Europe, the UK, The USA and Canada.
1. Roamler
Roamler is a reputable app that allows you to make money by completing simple location-based tasks in your area.
You will provide in-store insights, report on the availability of products, take pictures of products, act as a mystery shopper and more.
Most missions are worth between 3 and 10 Euros, which is excellent!
The best thing about Roamler is that the company doesn't reject missions slightly, and given if you think the rejection is unfair, you have the chance to appeal.
Nevertheless, it's always important to double-check all the requirements before submitting your assignments.
Another great thing about Roamler is that you don't need to earn a minimum amount to request the payment. You will get paid via PayPal as soon as your mission is approved!
In my opinion, Roamler is the best secret shopping app!
>> Read my full Roamler review
2. BeMyEye
BeMyEye is one of the best apps to complete secret shopping gigs in Europe. The company works with local businesses as well as big brands like Coca-Cola, Heineken, and Nestle.
Most assignments take around 10 minutes and pay £1.5 – £6. You may be asked to take pictures of products in-store, ask questions to staff, and answer questionnaires.
BeMyEye is an honest and reliable app! However, you must pay close attention to the details or your gigs can get rejected.
Once your mission gets approved, BeMyEye will transfer the money to your PayPal or Bank account.
>> Read my full BeMyEye review
3. Observa
Observa is another excellent secret shopping apps available for Android and iOS devices.
The proof of their excellent reputation can be checked by reading thousands of positive reviews on Google Play and the App Store.
People like Observa because their assignments are not so difficult to get approved. Besides, the company process payments within just a few hours.

Most missions take 20 minutes and pay anywhere between $4 and $20.
The downside of Observa is that it only provides secret shopping gigs in the US and Canada. Unfortunately, there are still very few opportunities in Canada and many US states.
4. GigWalk
Gifwalk is another excellent side hustle for residents in the US, the UK, and Canada.
With this app, you can provide services similar to those of professional mystery shoppers and earn up to $100 per gig. Most gigs will pay you between $20 and $25, though.
You may be asked to check if there are enough products on the shelves, check promotions, engage with staff, take pictures, and answer surveys.
Gigwalk can reject your work if there are little mistakes, so you must pay close attention to detail.
>> Read my full GigWalk review 
5. Mobee
The Mobee app is very similar to the other secret shopping apps above. It's also only available for Americans and Canadians.
The company is still expanding, so you may not find lots of gigs in many parts of the country.
What I like about Mobee is that they provide a lot of information on the website about how to complete specific tasks.
Most tasks involve taking pictures, check products on the shelf, scanning barcodes, and answering simple questions.

6. Premise
With the Premise app, you can not only provide insights for retailers but also help to your community.
Most tasks involve taking pictures and answering questions for local governments and non-profit organizations. For example, many contributors in Colombia helped fight the Zica virus by identifying mosquito breeding sites.
Premise is available in over 70 countries and process payments via PayPal, Coinbase, and specific bank accounts.
Unfortunately, the rate of pay is the lowest among the other apps in this post.
>> Read my full Premise review 

This reward platform is going viral! Cash out via PayPal, Visa, Gift Cards, and in-game currencies - Click here to find out how to generate an extra $10+ per day! 
7. EasyShift
EasyShit is a secret shopping app with lots of assignments in big cities of the UK and the USA.
It allows you can complete either location-based tasks or online surveys in the comfort of your home.

You should expect to earn between $6 and $10 per gig.
The main problem with this company is that they usually decline missions due to minor mistakes.
If you want to join EasyShift, don't rush while completing the tasks, and aim for perfection.
> Read my full EasyShift review
8. appJobber
AppJobber is a micro-jobbing app you can use to complete small tasks to local stores through your smartphone.
It's operated by a German company called Wer Denkt Was GmbH, and has been installed more than 1 million times. 
The opportunity is available in The UK, France, Germany, Italy, Switzerland, Austria, Spain, Denmark, Belgium, Netherlands, Poland, Portugal, Sweden, and Finland.
Most location-based jobs pay only 1 euro, but depending on your region, you can easily find missions that pay up to 4 euros.
Appjobber is also very strict when it comes to mission approvals. So, pay close attention before submitting your work, or you won't get paid.
>> Read my full appJobber review
9. Streetspotr
StreetSpoter is another German-based crowdsourcing application that provides insights to brands and retailers since 2011. Currently, the app only provides Spots in Europe.
As a Spotr, you can earn some extra income by completing simple tasks such as:
Giving feedback on promotions.
Checking the stock levels.
Uncover information about competitor's products, marketing efforts and pricing.
And more!
Most Spots pay $2 – $5, which is not too bad!
Some people complain that the company rejected missions with no reasoning and that there are very few spots in their area.
>> Read my full Streetspotr review
10. Mobeye
Mobeye is a very popular secret shopping application available for Android and iOS. The app is available in many countries including the UK, France, Germany, Spain, Japan, and South Korea.
You will be asked to take pictures in-store, provide helpful information and opinions about products.
Many users are having technical issues with the Mobeye application. Their gigs pay below the average in the industry (less than $1) and there are few missions even in big cities.
Final Thoughts
Secret Shopping apps offer you the flexibility to work anytime you want and earn a little extra income.
The main downsides of these apps are the lack of missions and the risk of getting rejected due to minor mistakes.

It's very frustrating to drive half an hour to the store, spend another 20 minutes completing tasks and leave empty-handed.
That's why I'd give preference to better-rated apps and gigs that are very close.
Earn a Full-Time Income Online
It's almost impossible to earn a full-time income with secret shopping apps because of the low pay and lack of assignments.
In my opinion, there is a much better option available called affiliate marketing.
With this business model, you can create your own online business, be your own boss and work 100% remotely. 
Yes! All you need is a computer and an internet connection!
This is the business model that helped me quit my job in 2019 and start travelling long-term.
After all, I don't need to report to a boss, and I can work from anywhere I want.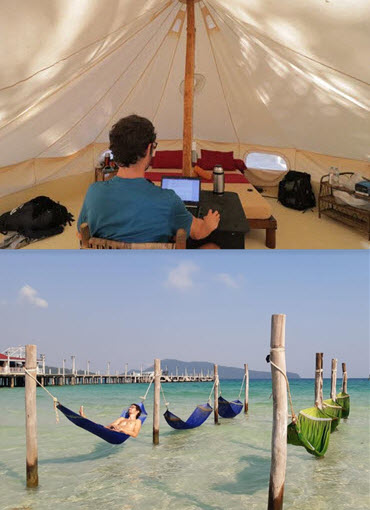 If this type of business appeals to you, you can follow the same step-by-step training that helped me grow my own affiliate site. They have a free starter membership for you to test the waters with no strings attached.
Keep in mind this is not a quick way to make money online as it usually requires at least 1 year to start seeing results.
I hope this post was helpful to you!
If you have any questions, thoughts or app suggestions, feel free to leave us a comment below.
Stay safe and peace out!