Welcome to my Zareklamy app review!
I have recently discovered Zareklamy, a platform that you can supposedly earn money by giving likes, writing reviews, watching Youtube videos, completing surveys and more!
According to the official website, you can earn $115 per month by following simple instructions. There is no limit to how much you can earn!
What's cool about Zareklamy is that it's open for people in any country and with any background.
In this review, I would like to uncover everything you need to know about Zareklamy and give ou my honest opinion. Will you get paid for doing such easy tasks? Is it a scam or a legit platform?
If you want to earn a full-time income working from home, don't forget to check out my #1 recommendation. This is the same program that helped me reach $1,600 per month and quit my job in 2019. 
Zareklamy App Review
Name: Zareklamy
Company: Zareklamy LLC
Website: https://www.zareklamy.com/
Eligibility: Worldwide
Price: Free
Minimum Payout: $25 (US), £20 (UK)
Overall Rating:

2/5
What is Zareklamy?
Zareklamy is a Polish micro job platform that pays you to complete simple tasks from your desktop or mobile device. Most users use the app from their smartphones, allowing them to make money on the bus, at work, or even at the toilet.
Who doesn't like the flexibility of working from a smartphone, at the most suitable time?
By joining Zareklamy, you can choose from 5 different ways of earning:
Leave Engagement on social media.
Write comments and reviews.
Answer online surveys.
Create accounts and subscribe to newsletters.
Browse sites, videos and advertising.
According to the company, the rate of pay for each task depends on the revenue generated from advertisers.
Easier tasks such as watching videos and giving "likes" pay much less than surveys and reviews.
Is Zareklamy Legit? Will You Get Paid? 
I understand why you may be skeptical of installing an app like Zareklamy. After all, Google Play is full of misleading and dishonest apps that will just waste your time and patience.
I believe that Zareklamy is a legit platform, but there is no guarantee that the company will pay every person who reaches the minimum payout.
If you have requested the payment, let us know in the comment below if you got paid or not.
Lots of users have said positive things about the app, but personally, I do not trust the 4 or 5-star reviews. The reason is that Zareklamy if offering $0.66 for those who write a positive review of the app on Google Play. Here is a screenshot of the task instruction: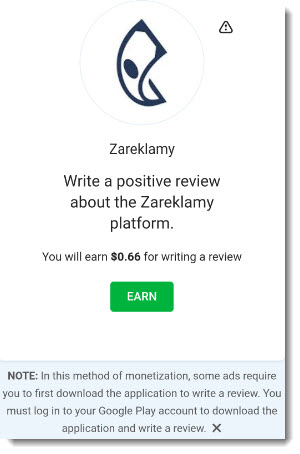 So, I started looking for 1, or 2-star reviews. There are very few negative testimonials, but if you are patient, you will find them!
Two reviewers on Google Play said Zareklamy is a scam and that they won't pay you. The main problem is that users must reach $25 to cash out, so it takes a long time to discover whether the platform pays or not.
If you want to work for this company, you should take the risk. Me, personally, I always want to make sure I will get paid before putting the time and effort for someone else.

Pros and Cons
Pros
There are 5 ways to earn money.
All tasks are easy and don't take too long to complete.
It's available in every country.
Cons
Low pay.
There are not many tasks.
You can only cash out once you reach
The minimum payout threshold is $25 (USA), £20 (UK) or the equivalent in your country.
The app is too slow.
There is a risk of not receiving the payment.
How Does Zeraklamy Work? 
Installation and Registration
You can complete Zeraklamy tasks on any device, but the app is only available for Android devices. If you are using iOS, you must log in through the website.
Before completing tasks, you must create a free account using your Google, Facebook or email account. Then, they will ask your name, username and gender.
After setting up your account, they will send you an activation link to your email. Simply click on the "Verify your account" button and you all set up.
How to Earn Money with Zareklamy? 
Earning money with Zareklamy is very simple!
On the "Earn" tab, you will find 5 methods of earning money. Choose the method by tapping on the green button "Earn".
Next, you will learn more about the specifics tasks inside each category.
1. Engage in social media
In this category, you can get paid for lots of activities on different social media platforms such as YouTube, Facebook, Instagram, TikTok, Tweeter, Linkedin, Google Play and more.

For example, you can earn by giving Facebook likes, following accounts on Instagram, sharing Facebook posts and viewing Youtube videos.
Tasks in this category will pay you $0.005 – $0.02.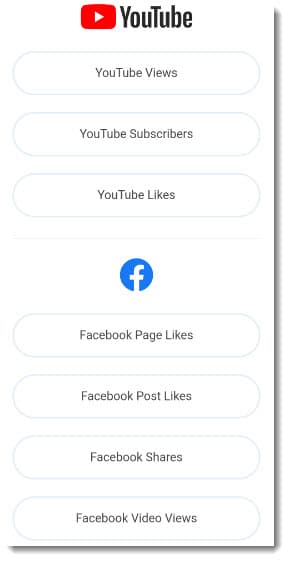 Tired of making pennies online, check out the top strategies to make money online here.
2. Write comments and review
Earn money by writing comments on social media and reviews on different sites like Amazon, Etsy, eBay, Trustpilot, Google Play, Fiverr, Glassdoor, Booking.com and Airbnb.

This reward platform is going viral! Cash out via PayPal, Visa, Gift Cards, and in-game currencies - Click here to find out how to generate an extra $10+ per day! 
Keep in mind that you must first buy a product or install an application before you can write a review. For example, if you get the opportunity to write a review on Google Play, you must install an test the app first.
You must always write in-depth reviews, otherwise, you won't get paid.

I believe you are not breaking the Terms of Use by receiving money in return for your honest opinion about a product. However, users are encouraged to write a positive review, which makes it biased.
You can expect to earn between $0.05 and $0.75 for your quality comments and reviews.
3. Fill out surveys
In this section, you can answer surveys from clients who need your opinion about different products and topics. They will always let you know in advance whether a survey is public or anonymous.
You can expect to earn up to $1 per survey. 
I didn't find any survey opportunity while I was reviewing Zareklamy. So, I don't think you can make a decent amount of money with surveys in this app.
There are lots of survey apps with more opportunities to make money via PayPal.
4. Create accounts and subscribe to newsletters
These type of tasks are called offers on GPT (get paid to sites). Advertisers will pay you to subscribe to your newsletter or their websites for a small amount of money.
They pay you to subscribe in hopes that you become their customer later, but most offers are free.
You may be encouraged to subscribe for a free trial with your credit card details. If you want to take this type of offer, I advise reading carefully the terms of service.
Expect to earn between 0.10 and $2 per offer.
5. Browse sites, videos and ads
This section's title speaks for itself. All you have to do is press the "Earn" button and let the ads appear on your screen.
You can expect to earn $0.005 – $0.01 per action.
Dashboard
In the dashboard, you can check your estimated earnings from today, yesterday, last week and this month.
Referral Program
Zareklamy also has a referral program that allows you to earn commissions. However, instead of inviting friends to complete tasks, you must refer someone who wishes to advertise at the Zareklamy platform.
Simply share your referral link with a friend or anyone on the internet. If the person invests $10, you will receive  12% commission on the amount spent on advertisement.
How Do You Get Paid? 
You can request a payment through the "billing" section once you reach $25 or the equivalent in your currency.
There are different payment methods available such as PayPal, bank transfer, Revolut, Payoneer, and TransferWise. However, you don't need to add your payment method until you reach the minimum earning threshold.
Before you request your payment, you must provide your name, country, billing address and your preferred currency.
If don't want to get paid in dollars, you will have to pay a 5% fee for the currency exchange.

Conclusion 
Zareklamy allows you to earn money by completing ridiculously easy tasks anytime, anywhere you want. This platform is particularly useful in countries where the dollar has a strong value.
I was a bit frustrated with Zareklamy as they don't offer a decent number of tasks. Many task categories are completely empty, which is why I don't think users can reach $115 per month yet.
Let's hope the number of tasks increases as the app becomes more popular in the near future!
In my opinion, the minimum payout amount is unnecessarily high. They could lower it so that more people can cash out quicker.
Unfortunately, I cannot tell you whether Zareklamy will pay you or not. So, you have to take the risk or search for another opportunity.
Is There a Similar Alternative to Zareklamy?
This micro job site offers similar opportunities to make money online, and thus, the rate of pay is very low too.
In the next section, I would like to share with you a much more profitable strategy that I use to earn a full-time income online.
It takes time to start making money, but the business model has the potential to change your life!
Earn a Full-time Income Online
Instead of working for business owners who pay cents for your reviews, I suggest building your own online business. 
That's how you can take your online revenue to a whole new level!
There are many strategies at your fingertips, but affiliate marketing is a great choice for most people. Specifically, I recommend creating your own site, which is a real online asset!
Your job as an affiliate is to provide helpful content and connecting visitors with relevant and trustworthy products via your website.
I personally reached $1,600/mo using this strategy, but I know veteran site owners who are making over 10k per month!
In 2015, I joined a great step-by-step training that helped me create a website from scratch, get lots of views (traffic) and reach a full-time income. It allows me to work independently anywhere I want and cover all my living costs while travelling.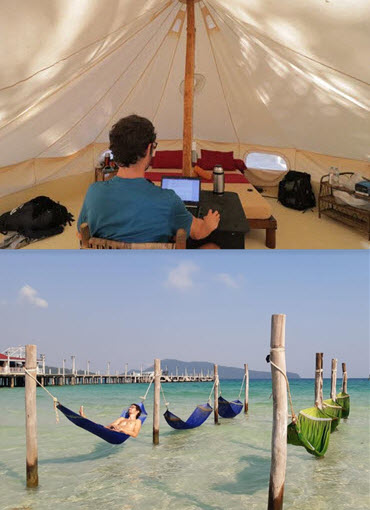 Success doesn't come overnight, but you can achieve remarkable results by taking one step at a time.
If you want to give it a try, sign up for free and start building your internet empire!  >> Click here to learn more!
Final Word
Thanks for dropping by and reading my Zareklamy review. I hope it was helpful!
If you have any questions or anything to say about this crowdsource platform, feel free to leave us a comment below!
Stay safe and peace out!