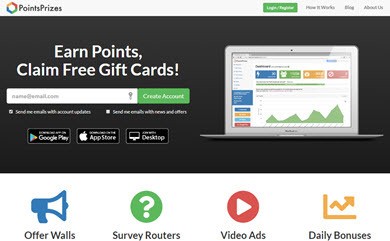 Welcome to my PointsPrizes review!
Founded in 2016, ProintsPrizes is a huge GPT (get-paid-to) platform available for desktop, Android, and iOS devices.
As a member, you can earn points for taking surveys, watching video ads, completing third-party offers, and more!
Once you collect enough points, you can redeem for PayPal cash, Gift cards, and even Bitcoins.
I have tested hundreds of reward sites and apps over the last 4 years, so I know how to separate the good and the bad.
In this review, I am going to explain exactly how PointsPrizes works and give you my honest opinion about it. Is it a scam or a legit opportunity?
Let's dive in!
By the way, if you want to learn step by step the same strategy that earns me $1,600+ per month from my laptop, check out my #1 recommendation! (newbie-friendly and free to get started!)
PointsPrizes Review
---
Name: PointsPrizes
Website: www.pointsprizes.com.
Company: SAS PointsPrizes
Type: GPT (get paid to)
Membership eligibility: Worldwide
Price: Free to join
Similar Sites: Prizerebel (Top rated), Swagbucks, Cinchbucks
Overall Rating:

3.4/5
What is PointsPrizes?
---
PointsPrizes is a platform that rewards users mainly for completing offers, taking surveys, and watching videos.
They also pay commissions when you invite your friends using your affiliate link.
With PointsPrizes, you will earn points that you can exchange for over 40 gift cards, PayPal, and even Bitcoins.
Please understand that you can never earn a huge income with PointsPrizes, no matter how many hours you work on it.
That is because most tasks pay less than $1, and you may not qualify for every survey opportunity.
PointsPrizes is available as a website and mobile app, which means you can complete tasks from anywhere you want as long as you have an internet connection.
Is PointsPrizes a Scam?

 
---
No, it isn't. I am confident that PointsPrizes 100% legit.
PointsPrizes is owned and operated by a French company called SAS PointsPrizes, and it works in the same way as Prizerebel and InstaGC.
During my research, I couldn't find anything suspicious about the way they operate.
The company generates revenue by connecting users with advertisers and marketing research companies.
Whenever you complete a task PointsPrizes will share part of the revenue with you in the form of points.
Pros and Cons
---
Pros
The registration is free and straightforward.
Complete tasks from your phone, tablet, or PC.
There is an app for iOS and Android devices.
There are many tasks available.
Get paid via PayPal, Bitcoin, and a wide variety of gift cards.
There are lots of positive reviews on Trustpilot and Trustspot.com
Cons
Just like any other GPT site, the pay rate is very low.
The minimum payout threshold is $20, which is quite high.
PointsPrizes can freeze your points depending on your country.
The referral commission is a bit low compared to other GPT sites.
How to Register
---
The registration is 100% free and you just have to provide your email address.

PointsPrizes will not send you any verification link to your email.
Point System
---
Before I dive into the different ways you can make money, you should know that 1 point equals approximately $0.006.
Offers
---
Once you are logged in, you will see a list of the top offers (Editors' picks).
These are opportunities carefully chosen for your based on your profile.
PointsPrizes connects you with 3rd party platforms (aka Offer Walls) such as AdgateMedia, OfferToro, Peanut Labs, Wannads, and many others.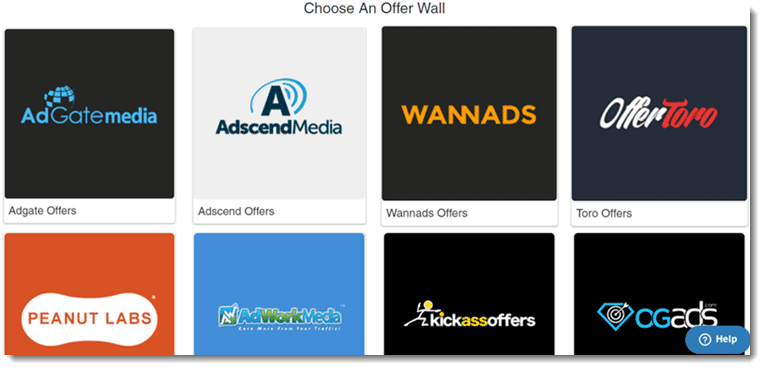 Completing offers is probably the easiest way to earn points inside PrizesPoints, but each offer comes with a caveat.
For example, many offers will ask you to complete a short form to participate in a prize draw.
To participate, you will be forced to provide your contact details such as your address, email, and phone number.
Here is one example: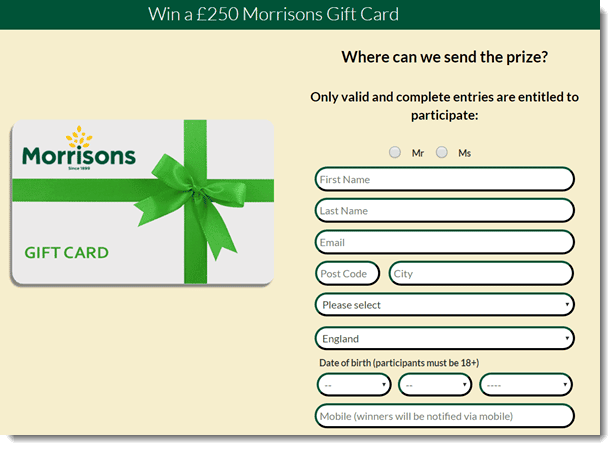 By accepting the offer, you will give the company permission to call you and send marketing messages via email and SMS.
As a result, you will probably be bombarded with marketing calls and emails on a daily basis.

I used to complete offers in the past, and I had to buy a new chip because of the insane number of calls that I was getting.
The more prize offers you complete, the more phone calls, SMS, and emails you receive. At some point, it will become unbearable!
There are many other types of offers such as free signups, free trials, app downloads, and more.
I advise you to read the instructions carefully before accepting any offer.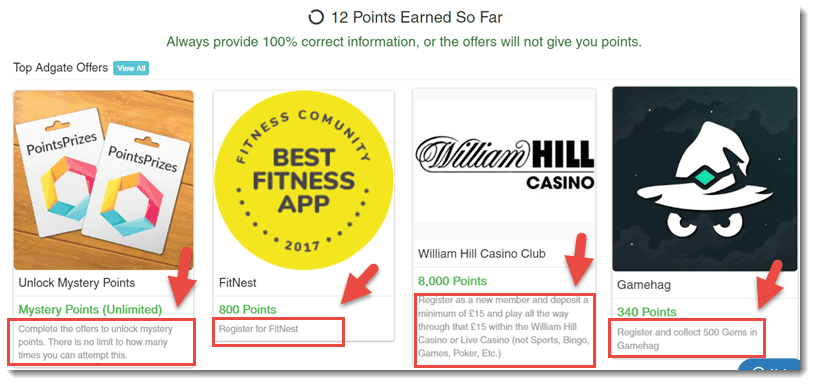 How much money can you earn with PointsPrizes offers?
The number of points that you will earn varies greatly according to the type of offer.

This reward platform is going viral! Cash out via PayPal, Visa, Gift Cards, and in-game currencies - Click here to find out how to generate an extra $10+ per day! 
For example, prize draw offers usually pay less than 100 points, whereas free trial offers are worth more than 400 points.
Certain offers pay a lot more because you will register as a new member and make a deposit.

However, you need to make sure that the reward is worth more than your deposit.
Sometimes, you may find an excellent deal, but I advise you to be very careful with certain offers.
Many people from developing countries struggle to make money on GPT sites because they don't find many offers.
If you don't live in a wealthy country, you can still earn lots of points by promoting PointsPrizes on the internet.
According to the company, affiliates from Peru, Venezuela, and Vietnam have earned over 10,000 points ($66).
For more details on the referral program, read the
Offer Walls
---
PointsPrizes connects you with 3rd party providers such as AdgateMedia, OfferToro, Peanut Labs, Wannads, and many others.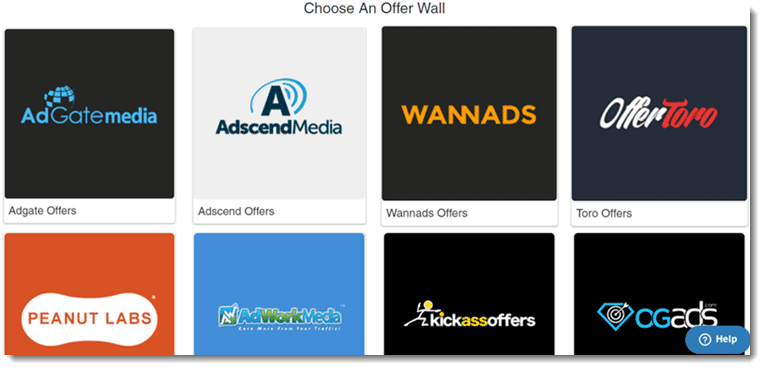 Each of these platforms gives you more offers, surveys, and other simple tasks to collect points.
Survey Routers
---
This section is where you can take part in marketing research studies and get paid for your opinions.
PointsPrizes has partnered with many 3rd party survey providers (aka survey routers) such as
Tap Research
Peanut Labs
SaySoRewards
Your Surveys
Pollfish
You should always expect to find lots of marketing studies in a wealthy country like the US, the UK, Canada, and Australia.
Regardless of the survey router you choose, you can expect to earn 50 – 200 points (less than $2) per study.
The typical survey usually takes 10 – 25 minutes to complete.
However, there are also screening questions that usually take 2 – 5 minutes.
The problem with surveys is that it can be hard to qualify for surveys, meaning you will waste a lot of time.
Many people also complain that they are screened out halfway through the survey, which can be very frustrating!
It's not uncommon to spend half an hour answering repetitive qualification questions without success.
Despite the low pay, completing online surveys can really help if you are in a difficult financial situation.
However, I don't recommend it for the long-term as there are much better ways to make money online.
For example, affiliate marketers around the world are making thousands of dollars every month. Click here to learn how! 
Video Ads
---
With PointsPrizes, you can earn points for watching entertaining videos through a third-party platform called Hideout.tv.
Depending on your country, you may not be eligible for watching these videos.

Unfortunately, Brazil (my country) is one of them. 🙁
To get credited, the first step is to sign up with Hideout.tv and link your account with PointsPrizes.
They don't explain how to link both accounts, but I am here to help you out.
After you sign up with Hideout.tv, click on the icon at the top-right corner, and select Royalty Program Rewards.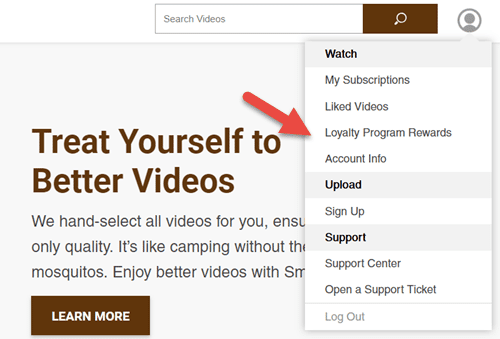 Scroll down and select PointsPrizes in the drop-down menu. That's it!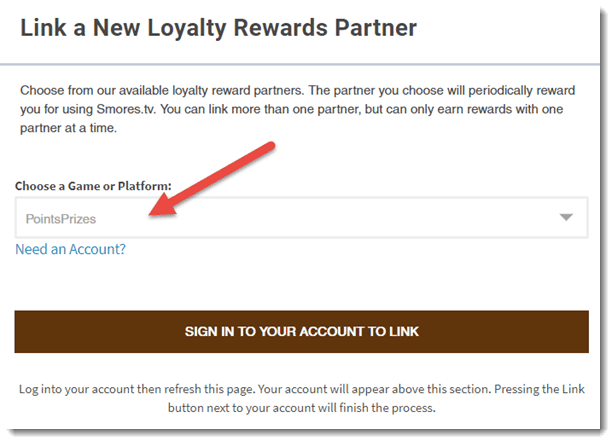 On Hideout.tv, you can connect your PointsPrizes account by clicking on "Earn With" and then on "link your rewards account."
Keep in mind that you may not even make 10 cents per day regardless of how many hours you watch those videos.
Daily Poll
You can answer the daily poll and earn 5 extra points. Is it a good deal?
Well, it doesn't take you more than 1 minute to answer, but still, that's only 3 cents per day!
Affiliate Program
---
As I mentioned, PointsPrizes will pay you commissions when you invite other people through your referral link.
The commission rate is 10% of all the points that your referrals earn on the platform. So, you will get 10 points for every 100 points that your referrals earn. 
It's a great way to earn passive income. However, I suggest that you have a marketing system in place so that you can invite hundreds of people.
I use my blog to promote GPT platforms like PointsPrizes. It takes time to grow an audience to a blog, but in my opinion, it is one of the best ways to earn referral commissions.
If you have no idea how to start a blog and attract visitors, then sign up for my recommended step-by-step program here.
This is the same program that I used to learn internet marketing and grow my internet business. So, I highly recommend it!
Claim Prizes
---
Once you have earned enough points, you can redeem for a variety of Gift cards from Amazon, Google Play, iTunes, Steam, Xbox, and more.
You can also redeem your points via PayPal and Bitcoin.
The minimum payout threshold is $20 (3000 points) if you choose to withdraw via PayPal and a few other gift cards.
What Do People Think About PointsPrizes?
---
Pointsprizes has been rated 4.5 (excellent) on Trustpilot, and 4.7 on TrustSpot.

I am very impressed with the number of positive feedback that this company gathered so far.
On the other hand, you will also find lots of complaints about missing points, missing payments, and blocked accounts.
The reality is that even the most popular and trusted GPT sites receive harsh comments.
It's impossible to please everyone and there are many factors that can prevent members from receiving the credits.
Some people reported that they got stuck when they reached 750 points.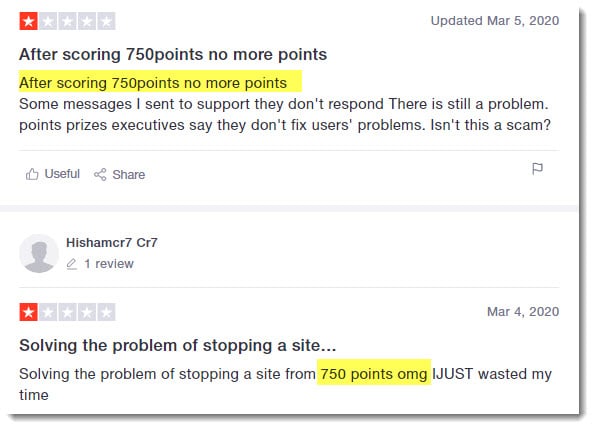 Well, that is probably because they reached the limit of Offer Bonus Points.
This limit may be imposed on members of certain countries because offers don't convert well for them.
Therefore, advertisers can reject their offers, causing PointsPrizes to freeze their points.
Another reason people may not receive credits is that they provided untruthful answers when trying to qualify for surveys.
So, regardless of the platform, there is always a risk of not getting paid.
Conclusion 
---
PointsPrizes is a legit GPT platform and provides an impressive number of offers and other ways to make money online.
However, just like other similar reward sites, earnings are very slow, especially if you don't live in a wealthy country.
What I don't like about PointsPrizes is the high minimum payout.
It can take 1 or 2 months to cash out depending on your country and how active you are.
Overall, I think PointsPrizes is a decent website for those who want to earn a little extra money.
Verdict: Legit
How I Make Over $1,600+ Per Month From Home
---
In 2015, I discovered that many people were making thousands of dollars per month with Affiliate marketing.
At that time, I was very unhappy with the prospects of climbing the corporate latter and wasting my life away in a cubicle.
So, I quit my master's degree and started building my own internet business.
I was a complete newbie back then, but this excellent step by step program gave me all the knowledge and tools that I needed.
In short, I create helpful content and promoting other people's products in exchange for commissions.
The great thing about having an online business is that it works for you 24 hours, 7 days a week!
So, it doesn't matter if you are sleeping or enjoying the beach in the Philippines, the money will keep flowing!

The potential is huge because your business is not limited to your city. It attracts potential customers from all over the World.
Regardless of your background, you can start from scratch and achieve remarkable results if you follow this training and take massive action!
Final Words
Thanks for checking out my PointsPrizes review. If you have any questions, feel free to reach out via the comment section below. It's always a pleasure to help!
All the best!