If you live in a small town, you might be feeling the hardship of lack of opportunities by now.
Also, the salary is lower as businesses struggle to survive in a bad economy. Better positions are concentrated in the capital, and far too often, the situation is so bad that the best alternative is to move abroad. Wherever you go, you will find discontentment, in particular among the young.
I know how you feel because I have been in this situation before. It's a problematic issue that has been aggravated by the big economic recession in many parts of the World.
I traveled to Slovenia a couple of weeks ago, and I was astonished by the beauty of the capital Ljubljana, the countryside and the quality of life in general over there.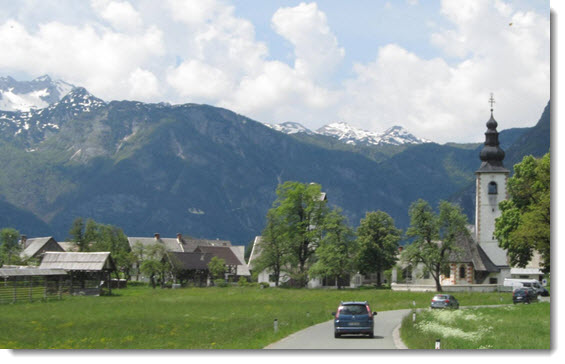 However, speaking to a barista in a coffee shop in a small village near Bohinjsko Jezero lake, she told us how difficult the situation was for the working class. She was working over 45 hour/week to earn around 750 euros per month. Annoyed with the corruption and bad work-life balance, she was planning to move to Berlin by the end of the year and make over 1,000 euros/month for 40 hours/week in the same position. This move will certainly make a big difference in her financial situation!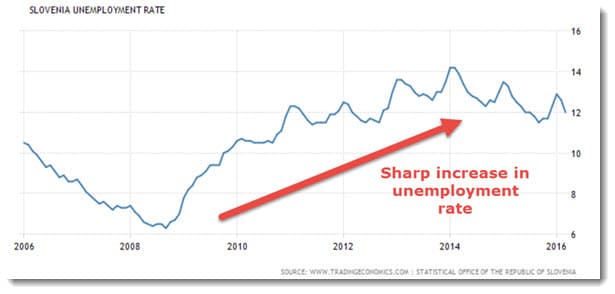 Since the mind-blowing recession of 2008, unemployment skyrocketed, and the GDP dropped sharply in Slovenia (from $55 billion in 2008 to $49 Billion in 2014).
It's unfortunate since many individuals have abandoned their families, friends, and conventional way of life.Everything is left behind for a better job opportunity and a higher purchasing power. Indeed, these are some determinant factors for mass migration.
Many people cannot just pack and go! Maybe you have parents and kids to look after, or perhaps you are scared of wasting too much money on such an important life transition.
Yes, many things might prevent you from abandoning your land. Even if you can, you may not want to go, and I am here to show you an exciting and different path that will help you stay.
The Internet Can Be The Anwer!  
---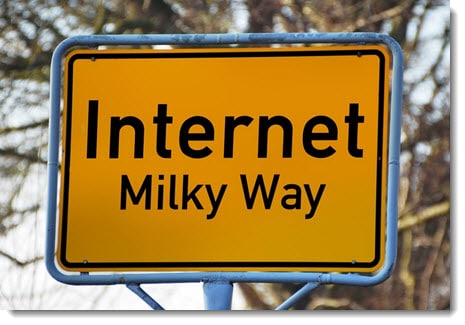 If you are having difficulties finding a job in your small town, or just want extra cash to help with the bills, consider the internet as an alternative source of income.
Work from home and make money online! But be careful, many paths will lead you nowhere and paths that even make you lose a lot of money.
Dangerous or Inefficient Methods
---
The more you are desperate for quick results, the more likely you are to be ripped-off as scammers are using incredible ways to steal your money. They are smart and very creative!
Never invest your money without careful research! Search on Google the name of the website followed by "reviews," "scam," and "legit" and read many different opinions about it.
Bitcoin investment is also very popular right now, with platforms promising a 1%+ return on investment every DAY.
Yes, there are many legitimate ways to make quick cash online! However, instead of money, you will be scammed out of your time.
You can make money by taking online surveys, completing offers, and doing micro-tasks, among others. Those are easy and widely accessible opportunities but will pay less than the minimum wage and make you waste a lot of time due to disqualifications.
In my opinion, the best solution in the short term is to work as a freelancer. There are many platforms where you can offer your knowledge and expertise and get paid hourly or per-project work. Here are some popular freelancing platforms:
Upwork
Freelancer
SimplyHired
TopTotal
Elance
It may not be so quick as there is massive competition for most types of jobs. Therefore, you will have to carve your own path, do a hell lot of jobs and do it VERY WELL to achieve excellent feedback.
Depending on the job type and level of expertise, your wage can also be meager as you will compete with professionals willing to do the same job for much less. It's not a good feeling to do a great job and don't get fairly rewarded for it.
The Long-term Method- Powerful and Reliable!
---
Here is my recommendation for you:
Become an online entrepreneur by building your own online business. All you need is a computer, internet connection, and a website, which will be the foundation of your business.
It takes a lot of time and effort, but the results can change your life!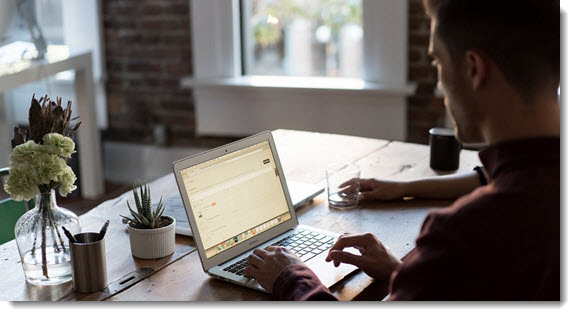 This is amazing because you can free yourself from the limitations of your town. You won't be at the mercy of the local or even national economy.
Can you imagine being able to control your income and not depend on any job to pay the bills? I have actually met people who run their businesses from their motorhomes and live as eternal travelers! How cool is that?
A Website is Powerful! 
I am a website owner, and I can assure you, it's powerful!
Why?
A website is like real estate in some ways – Once it's running and packed with content, it will be working 24/7 and making money for you automatically. In other words, you won't be trading your time for money like when you are working for other people.
You can reach people at any time, in any corner of the world – It doesn't matter where YOU are in the world.
You don't need to handle any physical product –This relieves you of the burden of dealing with inventory, suppliers, shipping, consumer complaints, and a variety of other issues.
There is no limit to how much you can earn – Your income potential depends only on how much time and effort you put into it. The good thing is that because your site is making money for what you have already done, most of your future energy will be directed to growing your business.
What You Need to Know About an Online Business
---
You are probably wondering, how am I going to build a website? About what? Where will the money come from?
If you have no idea, don't panic! I know many people who were in your exact position and are making 4 and even 5 figures online by now.
I also had ZERO knowledge and experience when I started this website. To be honest, it's not that difficult when you have a step by step training and community to guide you along the way.
A website can be about anything you want. But I advise you to follow your passions and interests, as you are likely to succeed faster by focusing on your preferred topics.
Where will the money come from? 
Great question!
In the beginning, the money can come primarily from advertising and/or affiliate commissions (affiliate marketing).
Affiliate marketing is when you earn commissions by helping merchants make sales through their websites. All you have to think about in the beginning is to write helpful content and attract visitors to your site (traffic).
Once you have enough traffic, you should sign up for affiliate programs to promote products that your audience is willing to purchase.

For example, let's say you build a website about weight loss and write positive reviews about nutritional supplements. You sign up with Amazon Affiliates and receive unique links (affiliate links) that lead to sales pages of those products.
Now, you can place these links on your content and recommend what you think is the best product or service for your audience. When they click on this link and buy anything from Amazon, they will earn a commission of around 6% of the retail price.
Amazon is just one example of thousands of companies that offer affiliate programs. The market for digital products is usually more profitable, and you can easily find programs providing commissions of over 30%. My affiliate program, for instance, pays me 50% recurring commissions!
Final Thoughts 
---
If you are struggling to make money in a small town, either because you are unemployed or because the payment is rubbish, the internet can be the solution for you.
There are many legit ways to make money online, but the best option is to build your own business and work for yourself. I have tried many options but couldn't find any other way that comes close to the income potential and freedom offered by a well-established website.
As I already mentioned, the foundation for your business is your website. Your articles can work hard for you by attracting people to your recommended products/services. Once they are directed and buy stuff from the merchant's website, you will pocket a generous commission.

This reward platform is going viral! Cash out via PayPal, Visa, Gift Cards, and in-game currencies - Click here to find out how to generate an extra $10+ per day! 
You can also choose to earn when people click on advertising if you think this is a good strategy for your website. With the knowledge you acquire along the way, you can even create your own digital products (ebook, online courses) and sell them through your website.
You see, there is a world of opportunities, even when you are located in a laid-back town! 🙂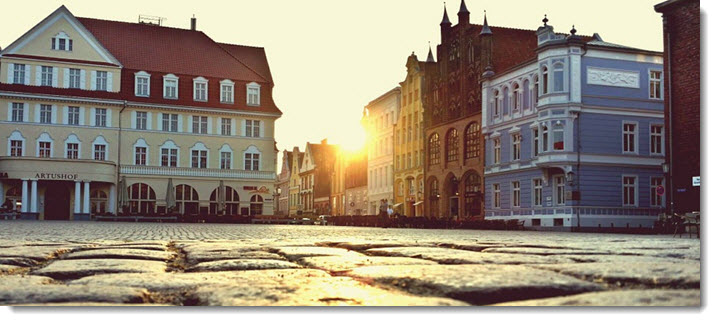 What Now?
---
You will probably find all the information you need to build your own business for free on the internet. However, the negative point of doing everything by yourself is that you will waste time and energy on many things that don't work or things that you don't need.
You will frequently come across companies and individuals trying to sell poor quality and useless stuff for your business. Not to mention the many scams out there!
At the end of the day, saving money on proper training might cost you way more in the long term. You need to consider the money you spend on quality training and support as a good investment. 
But it's difficult to know what's worth and what's not when you are just starting out. That's why you need reliable guidance!
The training platform where I started and currently build my business is called Wealthy Affiliate. It has an impressive free starter membership that will guide you step-by-step and allow you to create a free website for life. That's the best training provider I have found so far, with the best value for money.
It has so many excellent features that I highly encourage you to read my full Wealthy Affiliate review here. You will also know a little bit about my story and progress thus far.
So tell us about your story and how it is to live in your town! How is the job situation over there? If you need any hand with anything, please drop me a message below. I will be more than glad to help you out!