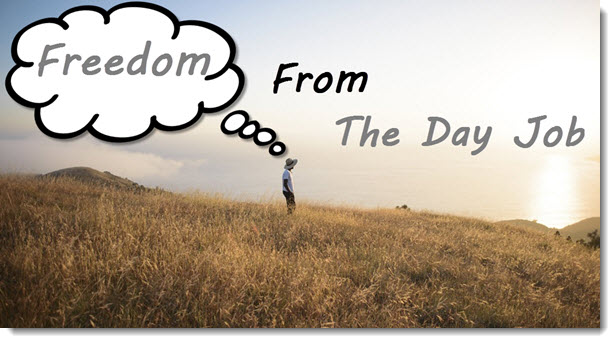 There you are again, back from another stressful and tiring job! If the day was busy, you feel exhausted. If it were calm, you just spent all your day bored to death and counting the hours to go home.
You keep complaining and finding numerous excuses to finally quit your job. But then what? You know that a new job can be better in many aspects, but there is no perfect job, and you will quickly notice other negative points. It will be just a matter of time before you feel annoyed and wish you were out of yet another hell.
Deep inside, You Hate Working for Other People!
---
You hate to obey, to say "Yes, Sir", to adhere to schedules and pushing deadlines! Who doesn't?
But what can you do? You don't have millions generating enough interest to live off of. You'll probably have to work your butt off for the man your whole life, save, save, save, and hope the inflation, house prices, and taxes don't mess with your plans. No, you don't have to accept this situation passively, and I will show you the way!
You are told to climb the career ladder, but only after you work your fingers to the bone, you realize that you need something else to get a promotion. Self-interest is the name of the game. If you don't play it, somebody else will and stab you in the back.
They don't recognize your merit, and regardless of years and years of hard work and dedication, you can never feel safe. Any profound changes and you are kicked out the door, plain and simple!
Working Hard – What For?
---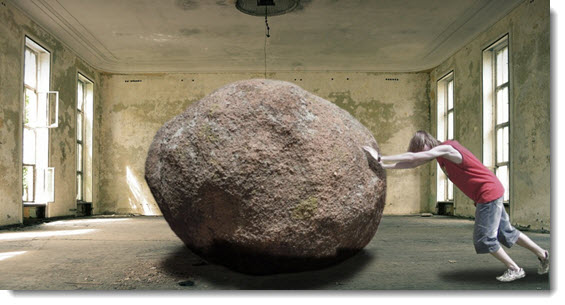 People are encouraged to work harder and harder to buy more and more stuff they don't need. We live in a crazy and unethical system that rewards consumerism at the expense of a healthy life and a clean environment. This is an interesting quote from Noam Chomsky:
All over the place, from the popular culture to the propaganda system, there is constant pressure to make people feel that they are helpless, that the only role they can have is to ratify decisions and to consume.

Noam Chomsky
The riches isolate themselves in their private islands while 99% of the population fight for survival. Our salary is B.S and always less than we deserve.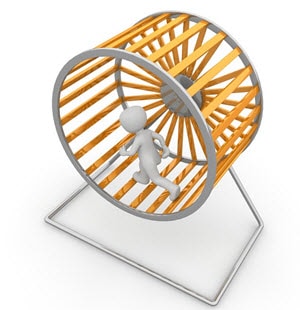 As a minimum wage employee working 40hr per week, me and my wife could not afford to rent a flat but a room inside a house with another 7 people.
In spite of this fact, I have to thank God we had somewhere to live. In 3rd World Countries, a minimum wage employee can quickly end up living under the bridge. Is anybody interested in changing this situation?
I don't know what your actual circumstances are, but if you are still reading this article, it is because something doesn't feel right. You may be in a good position, but you still want freedom from a job. You are not alone…
Enjoy Life – You Deserve!
---
Your boss might be awesome. Your co-workers are supportive and funny, but you cannot stand these 4 walls any longer! That long trip you have made back in the day keeps flashing in your mind and you wish so badly you had the freedom to travel for that long again!
No, your holidays are restrictive. Apparently, you have no control of your life!
A sabbatical year maybe? Ok, you spend all your savings and go back to ZERO? When you are back to the boring 9-5, you will probably want more and more sabbatical years. I know that… lol, and the void will be bigger and bigger.
Yes, you deserve, but how many vagabond years will you be able to afford in your life? What about financial security? You need to think about it carefully.
Everyone Can Have Freedom Mixed With Financial Stability – It Tastes Sweeter 
---
No, you don't need any investments in real estate, stocks, and bonds. There is also no need to build a brick and mortar business that gives way more headaches than a regular job. It's risky, expensive, and won't give you the kind of freedom you wish for.
I am talking about building an online business and working from your computer anywhere and whenever you want!
Building an Online Business and Start Working for Yourself! 
---
An online business is the most accessible and attractive way to make money EVER!
You don't have to worry about employees, customers, suppliers, inventories, complex regulations, and taxes. For this business, you just need a computer, an internet connection, a website and your commitment to helping other people through your articles! 
When you write articles for your website, they stay available 24/7 for people all over the World. People will visit your site day and night, and you will earn commissions without participating in the transactions between customers and retailers. This means that you can literally make money while you sleep. 


The business model that I use for my website is called affiliate marketing. Your job as an affiliate marketer is to write quality content (articles) for your audience and recommend quality products that may interest them. When they buy these products, you will earn an excellent commission on every sale. It's that simple!
Please, do not doubt any second of yourself! I have started without any knowledge and could build this very own website in less than 10 minutes. The process is very simplified with platforms like WordPress, so you don't need to worry about too complicated technical stuff.
Writing content is simply a matter of communicating using clear and informal language, the same way you speak with your friends and family. You don't need to be a professional writer or have in-depth knowledge of anything to make money online.
People don't want to read complicated essays. They want solutions to their problems! The more you can help them, the more you will be rewarded.
How to Build an Online Business? 
---
The platform that I use to learn and create my website is called Wealthy Affiliate. It's not only a place to develop your site but a fantastic training platform where you get step-by-step courses and 24/7 support from 1000s online entrepreneurs. I just cannot imagine how I could cope without the knowledge, help, and motivation I received there.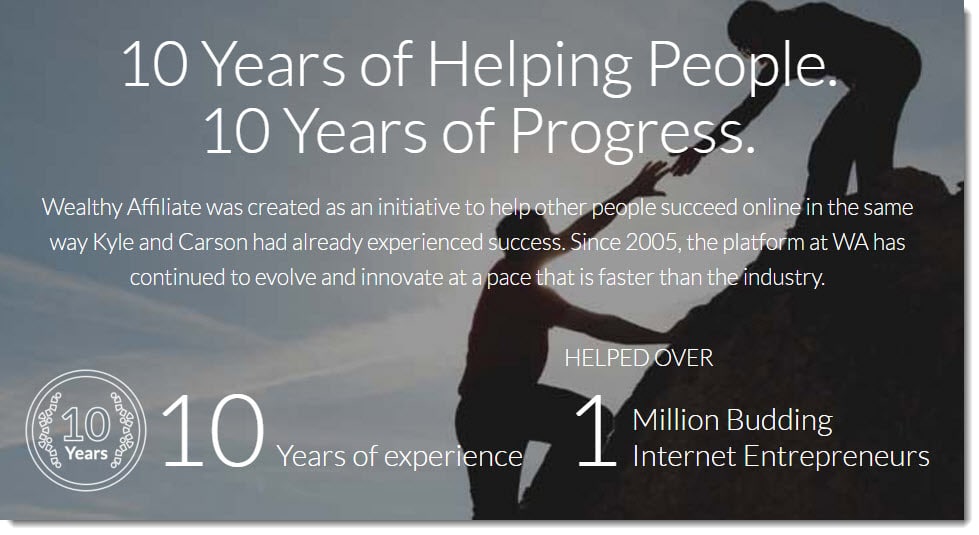 I highly recommend the free step-by-step certification course offered by Wealthy Affiliate. The first 10 lessons will help you decide on your niche market, set up your website, install the necessary plug-ins and create your first pages.
I always mention in my articles that creating an online business takes time and hard work. This is not a get rich quick scheme, but a sustainable business that will grow steadily and keep paying you for years and years. That's how you will finally find the freedom you have always dreamed of!
Remember that anything worth having is worth fighting for! 
Thanks for reading this article! My mission is to help as many people as possible to make decent money online, so if you need a hand in the process, leave me a message below or through my email: [email protected]. I will be more than glad to help you out!
Your Friend

Stefan