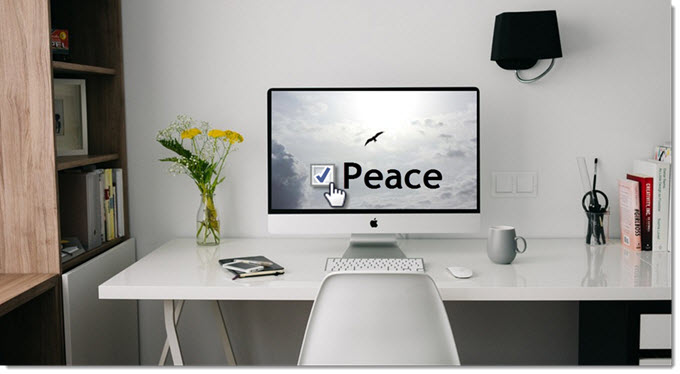 Affiliate marketing is one of the most cost-effective and convenient ways to make money online. It is also life-changing!  In every success story, you will find individuals who worked hard, learned from mistakes and were patient.
Why are they so motivated about it? How did they start? How long did it take? How much do they earn? These questions were also hanging around my head when I got started, and I will answer them as we go along…
So, get yourself a cup of coffee and pay close attention as I am going to explain the business model that can change your life.
Why Should You Start an Affiliate Marketing Business? 
---
Freedom from the day job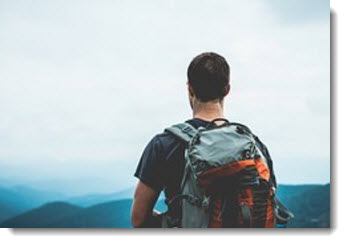 – This is my favorite benefit. Can you imagine being able to work from home or while traveling the world? How would you feel saying goodbye to your stressful tasks, short deadlines, annoying bosses and customers? This is a reality when you earn enough affiliate commissions
A Business dedicated to your passion – Few people have the luxury to work with what they love! In affiliate marketing, this is the norm. As you can profit in almost any niche market, you have the advantage of choosing a topic that you are passionate about. That's one of the greatest advantages of affiliate marketing.
Low investment costs – Setting up an online business is cheap! You don't have any bills to pay except for your annual hosting and domain registrar for your website. With that said, the return on your investment may come much sooner compared to a brick and mortar.
Unlimited income potential – The sky is the limit because your business reaches people from any corner of this planet. The more your website grows, the more you reach new potential customers who can earn you more affiliate commissions.
Earn Residual Income – You can make good money on the internet as a freelancer. However, you'are still trading you time for money and working for somebody else. If you decide to take a break, the money will simply stop coming!
Now, when you write content for your website, it will be available 24/7, 365 days a year! Thus, people will keep visiting your site, following your recommendations and generating commission for you. In other words, the content will be working for you non-stop!
Generous Commissions – You can find high-paying affiliate programs or more expensive products to promote. Earning around $20-$30 per sale is pretty common, which means that you can make $1000/mo with only 40 sales per month.
Get step by step training and support from a community of 800,000 online entrepreneurs. Check out my #1 recommendation review and start your affiliate marketing business today!
What is Affiliate Marketing?
---
Affiliate marketing is the process of promoting products or services in exchange for commissions. You will be acting as a middleman between the buyer and the seller. It's simple as that.
There are 3 main forms of commissions depending on the affiliate program you are involved with:
Commission based on sales: when someone buys a product.
Commission based on leads: when a potential customer provides his/her contact information. For instance, by signing up for a free trial.
Commissions based on clicks: when someone clicks on the merchant's advertising.
Commissions based on sales typically have the highest payouts because you closed the purchase cycle. The sale is done and you were the main responsible for that!
When you set up a website and become an affiliate marketer, you can say that you created an online business! It is not difficult and I will show you how to get started in next section.
Is it a Scam? 
No, affiliate marketing is a well-known business model that has been beneficial for businesses during the last 20 years. Just to offer you some perspective, the UK's affiliate marketing was responsible for 6% of the country's' economy in 2012, according to the Internet Advertising Bureau (IAB).
Unfortunately, many people use affiliate marketing to scam others. So, it is a tool that can use it for the good or for the bad. What I can tell you is that a long-lasting successful business can only be built on 100% honesty.
How to Get Started? 
---
Ok, so how do you promote these products and how do you make commissions? There are many ways, but most successful affiliates marketers followed this exact step-by-step:
Step 1- Choose a niche market
A niche market is the type of audience you are interested in promoting to. What are you passionate about? Are you knowledgeable or genuinely interested in a specific topic? That's great! You can create a profitable business in almost any niche you can imagine. Coffee, beer, tattoo, bicycle, hiking, breastfeeding, kid's games, video games, traveling. Anything!
For example, this is my first website and my niche is all about making money online. I write articles to help people build their online business and also explain different methods to make money online. This is something I really enjoy doing! By the way, you can check my article on how to decide on a niche market for further guidance.
Step 2- Set up a Website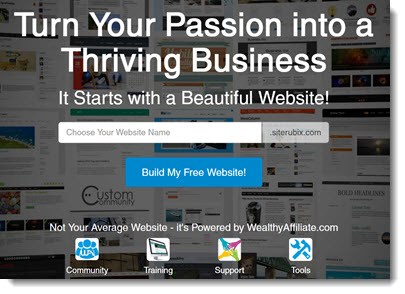 A website is like a store, where people can come and buy from you. A website is the foundation of your business! The difference is that this "store" is open 24/7 to people all over the world! That's just one beauty of affiliate marketing.

Do you think creating a website is too difficult? Well, I didn't know anything about website creation when I got started last year. To be honest, I'm still a complete ignorant in HTML and other complicated codes that I don't need. However, I was able to build this website and install all the necessary plugins in less than 30 minutes. Check Out the platform where I build and host my website
Step 3- Create Content and Get traffic (visitors)
This is the step that takes time and perseverance. A website needs a huge traffic to start bringing significant profits. The more visitors you get, the more people will follow your recommendations, right?
But how do you attract so many visitors?
By writing quality content on a consistent basis. The more you produce, the more Google will place your articles in higher positions. Higher positions mean higher visibility, and more visitors to your site.
Although there are other important factors to rank high in search engines, quality content is definitely the key factor!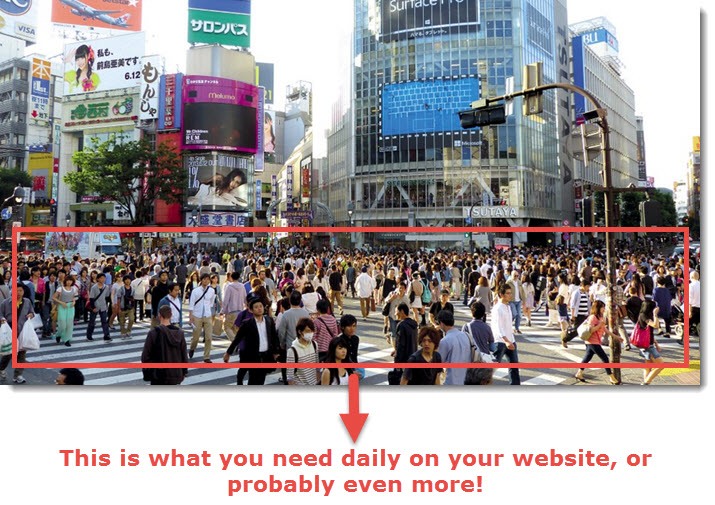 In the beginning, you may think that you will not get anywhere. The traffic is slow and you take a long time to write. But you if you stick to it, you will become faster and more efficient as a result of practice. It also takes time for Google to trust your site. Believe me, you will reach impressive numbers as long as you're committed to offering helpful articles.
Step 4- Monetize Your website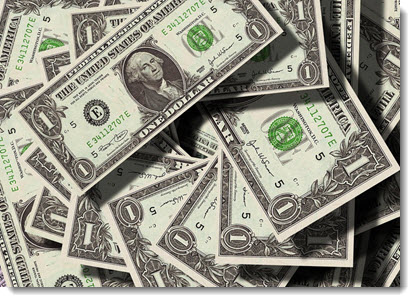 You don't need to wait for a huge traffic to start monetizing your site. As soon as you have some posts and visitor (20 visitors/day), you can apply for specific affiliate programs. Each affiliate program has its own rules, but most of them are not so demanding.
Amazon offers one of the most popular affiliate programs for those promoting physical products.
When you're accepted for their affiliate program, they  will give you affiliate links.  An affiliate link is a special type of URL that holds your identification code and leads people to the products on Amazon.com.
When someone clicks on that link and buys something, you earn around 6% of the retail price of the product. I mean, any product! Not just the one you are promoting. That's pretty cool!

For example, let's say you have a website dedicated to hiking and you decide to promote Merrell Men's Shoe. You write an awesome review of the product and place your affiliate link embedded in a phrase like "click here to buy this shoes with the best price" or in a banner. Someone reads your article, clicks on your link and purchases the $90 shoes. BOOM! You will earn around $5.40 for this sale!
Now, you can also target more expensive products or find affiliate programs with higher commissions. When you promote digital products, for example, you can easily find commissions of 50%.

Also, there are some digital products, like courses or other services, that require a monthly subscription.  In that case, you will earn recurring commissions paid every monthly or yearly. Cool isn't it?
My main affiliate program, for example, offers recurring commissions of 50%!
Do You Need Anything Else? 
Yes! What I just told you is just an overview. The whole process involves constant learning, applying SEO and marketing strategies to your website. You need to analyse your traffic/conversions and understand where to improve. Later on, you can take advantage of email marketing, social media marketing, pay-per-click (PPC), among many other strategies.
It looks overwhelming, but I have been through all this as well. We all have to start from somewhere! As I said, I didn't know anything about website creation or affiliate marketing 1 year ago! One thing that I don't regret is being part of a great community that supports and motivates me to keep going. I think it is a must to get in touch with mindful people who walked the way and can give valuable guidance.
Now, let me answer some interesting question that I owe you…
How Much Can You Earn?

This reward platform is going viral! Cash out via PayPal, Visa, Gift Cards, and in-game currencies - Click here to find out how to generate an extra $10+ per day!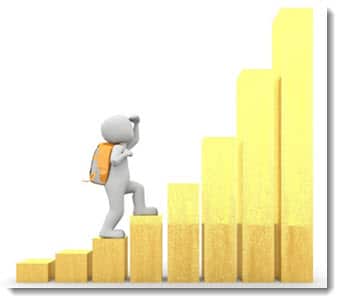 As I already mentioned, the sky is the limit when you start an affiliate marketing business. When you write a piece of content, you open up new doors for people to come and visit your website. More people coming equals more opportunities and more commissions!
Given the millions of people that use the internet every day, you are the one responsible for the traffic and commissions that you generate. If you make $100s per month, I don't see why you cannot jump to 1.000's or even 10.000's a month. It is only a matter of time and dedication!

So, take one step at a time… It is not realistic to go from $0 to $10.000 in the first 3 months because THIS IS NOT a get rich quick scheme. But it is realistic to go from $0 to $100, then $100 to $500, then $500 to $1000…. you got the picture!
How Long Does it Take? 
Even if I there was a study showing that it takes 3 years on average to earn a full-time income, it wouldn't mean a thing! And why is that? Because everyone is different, each one of you will learn and work at a different pace. Your success depends on so many things that it is just impossible to estimate the time necessary.
To be honest, it doesn't really matter because as long you keep focused and adding content to your website, you will succeed sooner or later. You only fail when you give up!
Think about this way. What you are trying to accomplish with affiliate marketing is not just a few bucks, right? It is a steady income to replace your 9-5! That's no small thing! If it was easy and quick, the reward wouldn't be so amazing.
Many folks around the world don't even know about this possibility. They will have to work for demanding bosses during decades, without a chance to breathe properly until retirement. And there you are, with the chance to be your own boss and work whenever and wherever you want. Grab this opportunity if you have a different vision for your future!
The best is always worth waiting for. And once you taste it, no other taste will do.
― T.F. Hodge
You may work hard for 2 years without great results and in the third year, your business can skyrocket! This happened to Dom, a Wealthy Affiliate member who went from $0 to $10k in 3 years.
Or, you can get similar results as another member, Edy Chandra. He worked hard and reached $900/month after 8 months! 
Gosh, you could live like a king in many parts of the World with that!
Remember, you only fail if you give up!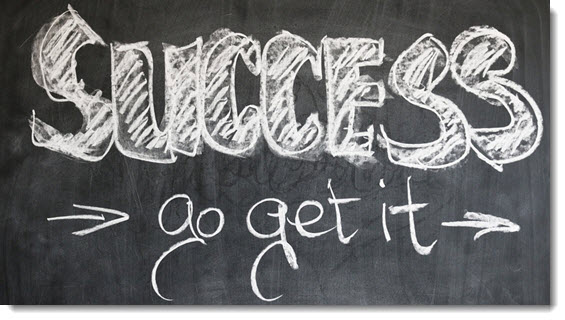 Conclusion + My Recommendation
In this post, you were able to learn the main points about affiliate marketing. I also explained why this is my favorite method to make money online. Although it takes time and a lot of effort, the rewards are definitely worthwhile! I think there is no other opportunity that can realistically provide the kind of freedom I just told you about.
First things first. You should focus on the first 2 steps that I mentioned earlier. Decide on a niche market and build a website!
My advice? Wealthy Affiliate is a great platform to learn affiliate marketing and create profitable websites. They have a free starter membership that will offer:
2 websites
Access to the first 10 lessons
1 week of valuable support from the community, including help from the owners.
I hope this article was helpful to you. If there is anything I can help you, please, feel free to leave me a message below. Any thoughts or suggestions are also welcomed! I would love to hear from you. 🙂
Your friend
Stefan