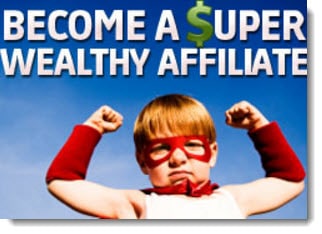 This post is all about the Wealthy Affiliate's referral program or affiliate program. I am going to show you all the main advantages for those who decide to create a website and promote this remarkable online community.
How to Become A WA Affiliate? 
---
Simple! As soon as you sign up for the free membership, an affiliate link will be created for you. This is a special type of URL that holds a unique code (ID) that identifies you.
Have you noticed the "free membership" link just above? There is my affiliate link behind it by the way. When someone clicks an affiliate link, a cookie is stored on his/her computer to keep track of any purchase made inside Wealthy Affiliate. If this person (your referral) ends up paying the premium membership at any time in the future, you will start earning commissions resulted from every monthly payment.
Although you are technically an affiliate by the time you are able to share the links, the challenge lies in getting visitors (website traffic) to follow your recommendations and click them.
The good news is that you are promoting the very training platform that teaches how to do it with excellence! Besides, your audience is huge! Just a reminder, the number of worldwide internet users reached 3.17 BILLION in 2015
The Audience
---
The potential is enormous! Just take a look at the kind of audience you are able to target:
Job Haters
Retired Folks
Avid travelers – Digital Nomads
Stay-at-home moms
Students
Prospective bloggers
Affiliate marketers
Local marketers
Local businesses
Those who want to turn a hobby into a profitable business
People looking for hosting and domain names
Anyone looking for extra cash
To be honest, everyone is a potential candidate because anyone can benefit from Wealthy Affiliate.
The Commission Structure
---
You will earn recurring commissions as long as your referral is a premium member. So, you get paid every time a referral renews his/her membership, which can be on a monthly or yearly basis.
This is the commission structure if you are a premium member:
When your referral:
Set up a free account (upload a photo and description) – You earn $1 (only once)
Sign up for the initial discount offer – Your earn $8 (first month)
Upgrade to premium membership – You make $22.5 MONTHLY
Upgrade to annual premium membership – Your earn $175 ANNUALLY

Now, if you are a starter member you still pocket HALF the commissions. It means you created a business with $0.
Those commissions start to build up over time as you refer more and more people. At some point, after hard work and commitment, you may find yourself with 100 referrals generating $2,250 for you every month.
Would you be happy to quit your full-time job to spend more time with your family, travel or even dedicate more time to double,  triple and even quadruple this figure? Well, many online entrepreneurs inside WA have done just that.
You can check some amazing success stories inside a blog post inside Wealthy Affiliate called "Wealthy Affiliate Success Stories." Those guys and many others are earning a passive full-time income from their websites promoting WA. Besides, they not only earn commissions from WA, but also from many other products and services that they review.
I won't lie to you, it is not an easy task, but it is not rocket science either. Those guys took massive action and worked consistently to reach and surpass that income level.
These are three important quotes by Alex (nickname AlexSol), a WA member for 8 years now.
I have generated about 58,000 unique visitors to my site during 7 years put together. In 2015 I am already at 56k and the year is not over yet. (and this is just my IM blog as example, I have other blogs that generate income in different niches).

As surprising as it may seem, success only requires 2 major parts: consistency and hard work. Whenever I worked hard and was super consistent – things happened. Whenever I looked for shortcuts and was lazy – I failed.

 Would you prefer to invest your time and effort into building a long-term business or rather invest the same effort and time to make some quick cash for few weeks?

~Alex
Lifetime Cookies
---
Each affiliate program has its own cookies with different expiry dates. Cookies from the Amazon affiliate program, for example, lasts for only 24 hours. As for Wealthy Affiliate's cookies, they last a lifetime as long as the web browser is not cleared. Meaning that if the person visits WA through your affiliate link today but joins two years later, you still get credit for it. This is a significant advantage over other affiliate programs.
Share WA Content – More Commissions
---
Your affiliate links are attached to every lesson, blog, or question inside the platform. It means that you can recommend any of those specific pages and also get full credit for it.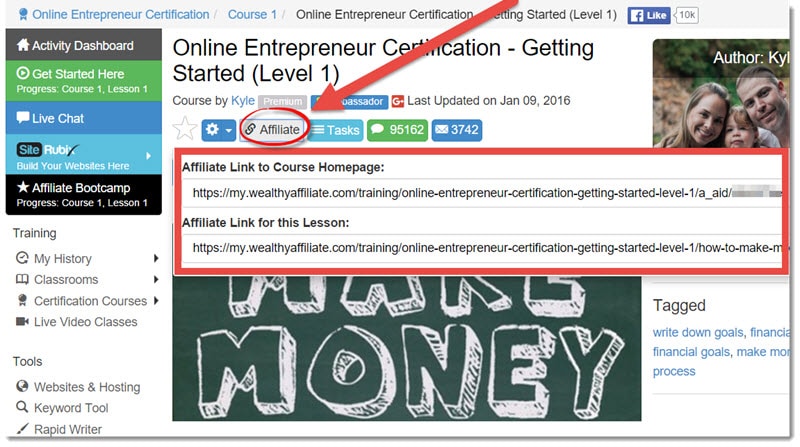 Also, every content that you create inside WA is indexed by Google. Let's say you ask a question inside WA and someone finds it through a Google search. The person will become your referral if he/she joins the platform. Pretty cool isn't it?
A Reliable Source of Online Income
---
If you feel like helping other people to make money online, Wealthy Affiliate's referral program can be your most trusted source of online income. After all, it has over 10 years of existence and has already helped over 1 million internet entrepreneurs. 
Would you rely the success of your business on low quality, short-life products, and services? I would never dedicate hours and hours writing content for my readers just to push them rubbish in view of financial gains. It's not ethic, and it's doomed to fail sooner or later.
If you promote WA, you can be sure to be recommending the best and ever-growing online platform to create an online business. Your business will definitely resist to the test of time.
Regarding the payments, WA pays out on the 1st of every month via Paypal and the minimum amount to cash out is $25.
High Conversion Rates
---
Around 14% of all those who set up a free account with WA become premium members. This figure looks small, but when you compare to other programs out there, this is a huge rate!
Why? Because people see the value, they get from the courses, community, website builder (Siterubix), essential tools and technical support. They realize they will not find a similar, all-inclusive platform out there.
Besides, the price is very competitive. When you pay the yearly membership, it is only $1 a day! That's an extremely affordable opportunity to create a significant source of passive income.
The Bootcamp Training
---
WA offers both the traditional Certification Courses ( if you want to succeed in any niche market) and a specific training called Affiliate Bootcamp tailored to those who wish to promote WA.  It consists of 7 phases:

It is considered the best affiliate training in the world. The free membership gives access to phase 1, which will place a solid foundation for your online business.
Kyle, the co-founder of WA, creates his own profitable website as he walks you through the lessons and explain clearly and concisely how to do it.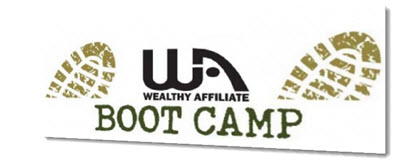 By following the Affiliate Bootcamp course, you will achieve something peculiar compared to any other online course: Earn money by promoting the same training that teaches you how to make money online! It's crazy I know. But it's fun, rewarding and profitable!
You will have access to a pay-it-forward community of thousands of internet marketers. It is possible to ask questions in classroom forums, blogs, live chat and even via personal messages. The owners, Kyle and Carson, are very active in the community and you can easily approach them for questions, concerns, feedback or anything.
Besides, members are encouraged to provide their own training. What you see is an environment where everyone is helping and learning from each other 24/7.
Not to mention all the other features that I explained comprehensively in my Wealthy Affiliate Review.

This reward platform is going viral! Cash out via PayPal, Visa, Gift Cards, and in-game currencies - Click here to find out how to generate an extra $10+ per day! 
Referral Tools
---
Wealthy Affiliate offers very sophisticated tools to help you maximize results, keep track of sales and communicate with your referrals.
The stats are very powerful and unique in the affiliate industry. You can see a detailed graph showing the number of clicks on your affiliate links, the number of referrals and the revenue.

In the following graph, you can see the upward trend in clicks on my affiliate links. It gets better and better after consistently posting new articles on my website and sharing information inside WA.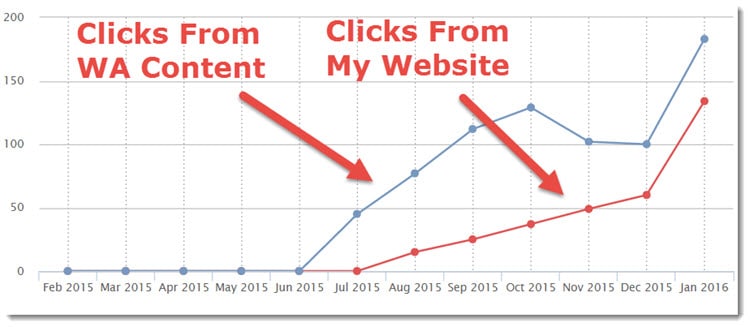 There is also a variety of high converting banners if you wish to use them.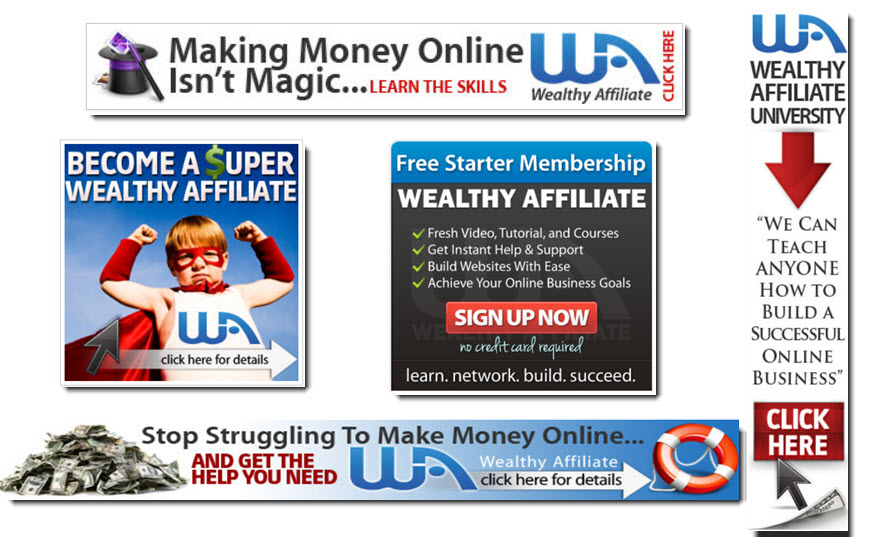 There is a page where all your referrals are kept organized in a list, and you can customize automated messages you can send to them from time to time. The messages remind your referrals that you care about their successes and that you are always available for one-on-one support.
You can offer bonuses and any other information you think is relevant. There is no other community which offers this kind of engagement.
Refer 300 People in 2016 and Go to VEGAS!
---
Yes. You heard that right! Every year, Wealthy Affiliate gives a crazy incentive for all those hard working affiliates who manage to refer 300 people from January 1st – December 1st, 2016.
So, in addition to earning massive recurring income every month, you will get a free flight ticket to Vegas! Only the flight? No, that's just the beginning…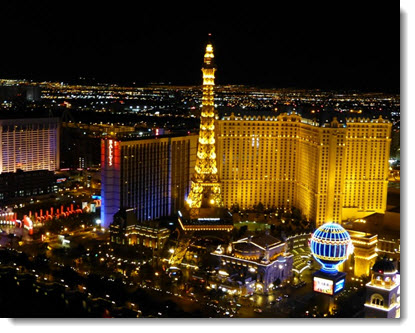 Hotel Accommodation is free!
A meeting with the other super affiliates
2 Hours of  Private Meeting with the owners (Kyle and Carson)
3 Day interactive conference
A Spectacular Vegas Show
You Don't Need to Be an Internet Guru to Help Others!
---
I understand that you may feel insecure when it comes to creating a website in the "make money online" niche. You may think that you are not able to teach others as you haven't made any money yet, and therefore, people would not trust you!
Well, the internet is full of false gurus claiming to make thousands of dollars a month and what happens? People get scammed all the time!
Often times, those who like to show a screenshot from their Paypal account wants to make you act emotionally rather than rationally. Fake claims are everywhere!
The internet begs for honest people to genuinely help others. When you start learning new stuff every day inside Wealthy Affiliate, I can assure you know that you will have relevant knowledge to share through your website. Trust me, people will thank you for that!
You don't need to be an expert to get started. Your expertise will grow exponentially as your business grows!
That's why I love internet marketing. It is open to anybody regardless of knowledge and experience.

If you are helping people through your website, guess what? You are already a successful internet marketer!

~Stefan
Get Started Now! 
---
I hope this post clarified the main benefits of Wealthy Affiliate's Referral Program. If you want to get started, you can sign up for a free membership (no credit card needed), upload a picture and complete your profile.
Next, I encourage you to start with the phase 1 of the Affiliate Bootcamp course.  By the end of lesson 10, you will have built the foundation for your online business –  a website entirely free of charge and ready to be monetized. This is a great start and exactly how I started in internet marketing!
Be fearless! If you need any help, you can always contact me through my website or inside Wealthy Affiliate. Got any ideas or questions?You can leave your comments just below.

Your friend
Stefan