31
Is Survey Compare a Scam or a Legitimate Website?
Are you ready to start earning some easy cash today? Online surveys are as easy as stealing candy from a baby!
However, they are also well-known for its small pay and many disqualifications. As a result, many scammers are taking advantage and claiming you can make big bucks with a secret list of high payout surveys. Is this the case with the website in question? Is Survey Compare a Scam?
As you will see, Survey Compare doesn't offer a high-income potential. If you want to discover the same method that earns me $1,000+ per month from my laptop, check out my #1 recommendation.
Survey Compare Review
---
Product Name: Survey Compare
Website: www.surveycompare.net
Price: FREE
Business Type: Online Surveys
3.4/5
What is Survey Compare?
---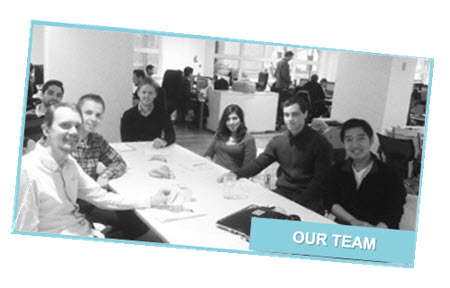 Survey Compare is a website owned by a London-based company called Marketing VF Ltd. The platform connects you with major marketing research companies so you can complete online surveys for cash.
Big retailers like Tesco, Boots and Top Shop hire these companies to gather demographics and opinions from a large group of people. Such data will help the retailers to improve and launch successful products.
As you can see, your opinions are valuable for these companies. Without panelists, they can't identify market trends and preferences.
Is Survey Compare a Scam?
---
No. I checked for the existence of Marketing VF and the reputation of Survey Compare on the internet. My research resulted in no red flags, and I can assure you that this is a legitimate and serious company. As soon as I visited the homepage and read the FAQ, I knew there was nothing to worry about. In fact, I was impressed with their honesty and the opportune warning on scams.
Here is a quote that I took from the Survey Compare website:
We always tell people that doing paid surveys will make you "pocket money", not a full-time salary. We would strongly advise you to stay clear of any websites that claim you can get rich by taking paid surveys.
Indeed, many sites are claiming unrealistic payouts, and you should never give your money to them. All legitimate survey sites are free of charge.
Although legit, a lot of survey sites like to brag about the advantages of working from home.
It is misleading because it gives the idea that one can quit their job and live a good life. Not really.  Unless you don't have to pay the rent, it's pretty tough!
Pros & Cons 
---
Pros
Free to Join
Reliable survey panels (except MySurvey)
Honest and transparent
Payments via PayPal or gift cards.
Cons
Low-income potential
You have to deal with each panel individually – Not centralized
Cash out depends on each panel
How Does it Work? 
---
After signing up, you are encouraged to select all companies from the list to receive as many surveys as possible. You are going to receive daily opportunities in your email, and you are free to complete as many as you wish.
I recognized all the companies from the list, and most of them have an excellent reputation.
Here is the current list:
Toluna
Maximiles
GlobalTestMarket
Opinion Outpost
GratisPoints
Next, check your email and click on the confirmation link that every survey panel will send to you.
You will receive surveys directly from those marketing companies. So, you won't need to sign up to Survey Compare after that.
You will waste a lot of time! 
Companies are always selecting a targeted group of people to offer the most relevant data. Let's say they need opinions about a specific brand of dog food.
The idea is that only dog owners are eligible for this survey. Thus, they will check your profile and ask you prequalification questions to make sure you have a dog.
Trust me, you will be disqualified for many surveys, so a large part of your time goes to waste.
How Much Can You Make?  
---
It depends on each survey. Usually, the longer the survey, the higher your payout. They claim that some opportunities pay £5 or even more.
To be honest, I never came across a questionnaire that paid that much. The most I got paid was £1, and it took me more than 15 minutes to complete.
Usually, you can expect £0.15-£0.60 for 15-30 min. 
Cashing Out  
---
After confirming your email, you have to play by the rules of each panel. Thus, you have to meet different requirements to withdraw your money. Valued Opinions, for example, requires £8.50 whereas Opinion Outpost requires £2.50.
You may notice that some online surveys like Toluna reward in points, not in currency values. So, check how much each point is worth and calculate your rewards in real cash.
Conclusion 
---
Survey Compare is not a scam. It is nothing more than a website that connects people to renowned marketing research companies in one go. Thus, with a single sign up, you are automatically registered to all survey panels of your choice.
It would be better if they centralized all your earnings on the same platform, but that's not the case. One of the best survey platforms that I recommend is PrizeRebel. So you might want to check that out as well!
Verdict:

Legitimate 
I don't recommend online surveys as a long-term strategy to make money online. If you need money for yesterday, then go for it. But if you want something that can really help you achieve financial independence, then keep reading the next section.
How I Prefer to Make Money Online
---
After wasting a lot of time with online surveys back in 2015, I discovered that the best way to make money online was to build an online business.
You don't need to be any more skilled than you would filling out a survey. All you do is write helpful articles and promote products that people might be interested in. Just write as if you were speaking to your family or friend.
By taking advantage of affiliate marketing, you make commissions whenever people click on your links and buy products directly with the retailer. It's a win-win situation!
There is no need to create a product, buy inventory, deal with customers or employees. That's why you can work remotely, whenever and wherever you want!
Let's say you create a website about organic skin care. Once you have a decent number of visitors to your site, you can sign up to affiliate programs and start promoting related products. Amazon, for example, pays 6-10% for each sale.
Check out other more profitable affiliate programs in the organic skin care niche:
This is just one example, but you can build a profitable site around your passions and interests!
You can start working part-time in your spare time and eventually make enough commissions to go full-time.
Let's Compare Online Surveys With Affiliate Marketing!
---
Before I was completing surveys for 2 hours per day, 5 days a week to earn around $100 per month.
Well, after building my site and working 3 to 4 hours per day, I'm at the point where I am making around $900/per month.
It's not a full-time income here in London, but here are some important factors to consider:
I'm not trading my time for money, as the website keeps working 24/7 for me. If I decide to take a break or a holiday, no worries, the money will keep coming as passive income.
The income potential is unlimited. The more I work on it, the higher my monthly revenue in the future.
What are your financial goals? $1,000/month?  $10,000/month? Affiliate marketing can give you that. Online surveys can't!
If you want to start your own business, I highly recommend the same step by step training that I followed two years ago. You don't need any experience as they will walk you through the whole process step by step.
As a matter of fact, they will give you the first 10 lessons, 2 websites for life and 7-days of premium support for free!
Click Here and Check Out My No. 1 Recommendation Review
I hope this post was helpful to you. If you have any questions or thoughts, feel free to leave your comment below.
See you next time!
Your friend
Stefan