Nextgen Paid Surveys is proposing to turn your life upside down with a tiny investment of $49.95!
Think about it. What would you do if you could earn AT LEAST $1,157 per week only for taking easy online surveys?
Given the majority of marketing research companies hardly ever pay more than $1 per questionnaire, I was utterly suspicious as usual. Is Nextgen Paid Surveys a scam then? Let's find out the truth!
Nextgen Paid Surveys Review
---
Product Name: Nextgen Paid Surveys
Website: nextgenpaidsurveys.com
Price: $49.95
Business Type: Online Surveys
Recommended?

No
What is Nextgen Paid Surveys?
---
Nextgen Paid Surveys is a website that gives you a list of marketing research companies and other online survey websites to sign up for. In other words, they act as a middleman between you and these other sites.
How Does it Work? 
---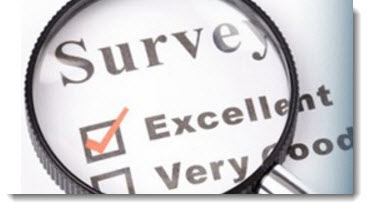 After you pay the one-off membership fee, they will show you approximately 200 survey companies to sign up for.
This list is said to be constantly updated, so at least you know the websites are still working.
Next, you should create an account with as many companies as you want and complete your profile on each website. The profile includes questions to classify people of different demographics.
When a study matches your profile, the company will send you the survey invitation via email or website. But before you can actually start the proper survey, you need to answer what is called "qualification questions" and get accepted.
These questions are used for further selection! So, If you are not a good match, which is pretty common, guess what? They will apologize and you will earn nothing. $0!
Expect to answer a lot of these questions only to get disqualified! It happened to me so many times that this was the main reason why I stopped taking online surveys. I wasted so much time and wasn't rewarded for that.
Each survey takes from 5 to 30 minutes to complete and it is frustrating to earn just $0.30 for that. I have taken many surveys before starting my affiliate marketing business and I can tell you, it is very difficult to find surveys paying more than $2.
Now, because you have to sign up individually with the companies, the payment will also be processed individually. The problem is that each company sets a minimum payout of $20-$50, meaning that you are forced to take loads of surveys before you can cash out.
Can You Really Earn $1,157 per Week?
---
Jason Webb says he makes $5 to $75 per completed survey and an average of $1,157 per week!
SURE, I have heard that story before, and if you don't make it, you are the only one to blame. Just take a look at the FAQ:

They only guarantee the list and not the amount of money you will make.
I am very confident it's impossible to earn $1,157 a week by answering simple surveys. Possibly in a year with a hell lot of hard work. 
By the way, take a look at his statement:
Learn Exactly How to Make at Least $1,157 per Week Working at Home With No Experience!
And this one:
Are you interested in learning the simple truth about how to make $1,157 per week on average by doing some easy online surveys?
Now, you may agree with me… "At least" and "average" are two completely different things.
Conclusion 
---
You don't need to spend money to take online surveys.

What Nextgen Paid Surveys is basically selling a list of survey companies and affiliate websites and telling you can make a living out of it.
However, online surveys have always been known for its extremely low-income potential. It's simply pocket money to help pay for your coffee from time to time.
$49.95 for a list that you can easily find on the internet is too expensive and will require at least 2 months of hard work to break even.
Verdict – 

No Recommended
If you want to take surveys, you don't need to buy any list! Just type something like "online surveys" or "top marketing research companies" in Google and you will find hundreds of legit websites to sign up for. All for free!
Here are some well-known marketing research companies to sign up for:
Toluna
IPSOS
Nielsen
GfK
GlobalTestMarket
OpinionOutpost
Alternatively, you can check websites like Prizerebel.com, Swagbucks.com, InboxPounds.com/Dollars, and Vivatic.com for surveys and many other tasks.
My #1 Strategy to Make Money Online
---
In 2015 I discovered a realistic and efficient way to make $1000s per month online, but it is not so easy as answering survey questions. This is called affiliate marketing!
How does it work?
In short, you will earn commissions for promoting other people's products or services. It's an intelligent and convenient business model through which you set up a website and write helpful content for your audience.
Learn Exactly how to start an affiliate marketing business here!
Creating a website is very easy nowadays (less than 10 minutes) and creating content is simply communicating in simple language. You don't need to be perfect… Hey, English is not my first language, but as long as I can help and transmit knowledge through my website, that's Ok! I am pretty sure you can do this too!
If you really want to make a living online, it is important to accept the fact that there are no shortcuts to success. It takes time and hard work. It is also important to find a reliable step-by-step training so you don't waste your time and money.
I have started my training with Wealthy Affiliated, which is considered the top training provider in internet marketing. I also get 24/7 support from a community of 1000s of members, including the owners Kyle and Carson. The live chat and blog structure is awesome!

They currently have a free step-by-step training and free website so you can see how everything works.
Thanks for reading! If you have any questions or comments, feel always free to leave a message below. I would love to hear from you. 🙂
Your friend
Stefan