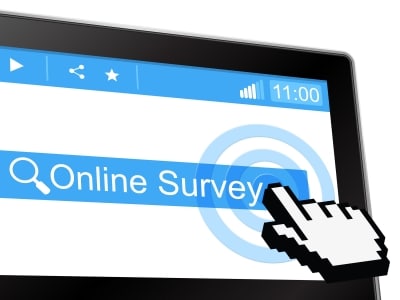 Online surveys are usually the first thing people come across when they first start looking for a way to earn money online. But are online surveys worth it? Would you dedicate hours to earn less than the minimum wage, vouchers and entries for prizes?
Online surveys don't require any qualification or skills and offer a relatively easy way to earn money from home. It sounds good, doesn't it? Well, I can guarantee it works as I was obsessively filling up those boring questionnaires while seeing my Paypal account going up, albeit slowly…
In this post, I will approach the subject with great caution because online surveys might be good for some people and a complete waste of time for others.
I will also explain why I gave up surveys so I could dedicate myself to something with a higher potential to change my life.
Online Surveys, a Cheap Option for a Marketing Research Campaign
Before creating or improving a product or service, a company must evaluate if that product/service is going to be well accepted and desired by the public. Will it generate significant profit?
In order to answer that question, it is necessary to gather, analyse and interpret data about the consumer's preferences and demographics. In other words, it is necessary to perform marketing research.
They acquire the data through questionnaires (surveys) that are designed specifically for a given study. It turns out that online surveys are a relatively cheap way for companies to perform marketing research with hundreds or thousands of people.
The data is acquired through questionnaires (surveys) that are designed specifically for a study. It turns out that online surveys are a relatively cheap way for companies to perform marketing research with hundreds or thousands of people.
Today, there are many marketing research companies offering online surveys opportunities for big and small corporations. So, people can sign up for many companies and get plenty of online surveys to complete daily.
If all online surveys paid decent money, making a living online would be a reality for every panellist. However, the reality is that the payout is extremely low, which makes this method completely inefficient and time-consuming.
Enrolling Yourself – A Stress-Free Process 
Enrolling yourself is straightforward. The first step is to fill up a registration form where you need to provide your name, email account and password. Afterwards, you must fill up an initial questionnaire so that they place you in a specific target group (demographic).
The questions may vary but they are usually about your age, ethnic background, education, employment, household income and other simple personal questions. If a survey matches your profile, you will be notified by email or it will be available on the website.
Qualifying yourself – A Patience Testing Process  
Qualification: Before you start the proper survey, you are asked to fill up screening questions, which will further qualify panellists for specific surveys. For example, let's say a company is interested to know more about a dog food. The screening questions can include one that asks which pet you own. If you answer you have a cat instead of a dog, your opinion is not relevant for the survey and you will not qualify.
Another reason for those questions is to test your honesty by checking if you won't contradict yourself. Once they spot different answers for similar questions you will certainly get penalised and won't be offered as many surveys as you should.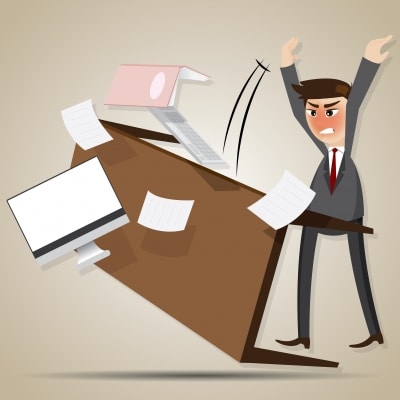 It is very frustrating when you don't qualify for a survey because sometimes you can waste 10 minutes or more answering screening questions. Trust me, this happens a lot!
Time and Effort Vs Reward  
As there are an enormous amount of online survey companies out there, the payout, time and effort vary greatly. I suggest reading reviews (you can make a google search on "best online surveys") so you can choose the ones that pay the most relative to the time invested. In terms of effort, most of them are easy and based on multiple-choice questions, although sometimes you will be requested to write down your opinion.
Points or cash amount: The rewards are based either on points or cash amount, which can be redeemed for cash (cheque, PayPal or direct bank transfer), vouchers or prize draws depending on the company. It is also important to mention that there is always a minimum threshold you have to reach before being able to redeem your rewards, which usually ranges from £2,50 and £25. So, you may have to fill up many surveys and wait a long time until you cash out.
Time: The time necessary to complete surveys is usually estimated and presented to you. Normally, you can expect to take 2 to 30 minutes depending on how fast you are.
Examples
Toluna will give you between 3,000 and 6,000 points for each survey and when you reach a threshold of 185,000, you can exchange for £35 in your Paypal account. Considering it takes around 15 minutes for each survey at Toluna, you will pocket this money after around 15 hours, which is the same as £2,30 per hour.

MySurvey offers around 100 points for a 15 minutes survey and you earn £3 for 345 points (minimum threshold). Therefore, you can expect to be paid around 3,50 per hour.
Valued Opinions only offer vouchers, but they can range from £1 to £5 for 10-30 minutes.
How Much Can You Really Earn With Online Surveys?  
Your total earnings will depend on four factors:
The value of a certain survey: Most of the times you will earn half or even less than half the minimum wage.
The number of surveys they offer you: The more you do, the more you earn. However, you cannot do as much as you want because each company offers a few surveys. Therefore, you have to sign up with many marketing research companies to get a constant flow of survey opportunities.
The number of surveys you are actually qualified for: Depending on the company, you might fit the criteria for, let's say, 5 surveys in a given month. So, if you apply for a lot of companies, you may receive 10 surveys on a beautiful day only to find out you were qualified for only 1 or 2.
The time you take to fill up each survey: The faster you are, the more money you will make. However, just be careful not to go super fast because they may assume you are not reading the questions.They will cancel your survey.
It would be unrealistic to estimate how much you will earn per month. As you can see, it depends on these four main factors.
How Can You Lose Money Doing Online Surveys?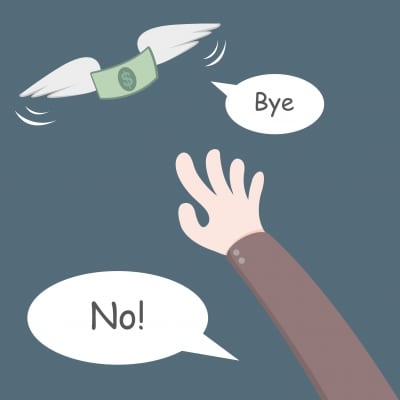 Lose money? Yes, you read that right! There are 2 ways you could be losing your money:
By waiting too long to cash in: There is a possibility that your points expire after some time, depending on the company's terms and conditions. So, redeem your points as soon as you can!
By paying for a subscription: It's a SCAM! Don't you ever pay to take part in any online surveys, no matter what they say! They may try to lure you into buying a "secret" list of high paying survey companies.
How Could Online Surveys Be Positive for You?   
 
We cannot deny the fact that extra and honest money is always welcomed. Having another way to earn money can be a great relief to many people going through a difficult financial situation.
Telling people they are wasting their time by filling up online surveys is not sensible because sometimes we don't know the importance of that amount to their immediate needs.
So, you have to ponder and ask yourself, "Is the money I am earning worth the time I am investing?" If you are struggling to make ends meet, I believe online surveys are good! I mean, any money in this situation is good, right? However, is has no potential to change lives.
How Could Online Surveys Be Negative for You?   
 
Online surveys can really help with your expenses, but although it gives you a sense of autonomy by working from home, you are still trading your time for money. In fact, you are trading a great deal of time if you want to take this seriously and earn £50 a month, for example.
With that said, unless you are really desperate to make ends meet, online surveys are definitely not worth it. Why? Because the internet allows us to work for ourselves and also create online automated income.
You can build your own business that can generate revenue 365 days a year, 24/7.

You can leverage this business to a point where you could make enough money to quit your normal job to live on residual income (money that you keep earning after dedicating an initial time and effort).
When you are aware of the potential of the internet and what is possible to achieve with the right training and support, you will consider online surveys a very inefficient way to earn money. That's why I stopped!
I realized this great potential and now I don't want to waste the time to work for less than a minimum wage for marketing research companies.
Now, I use my time to build my own business. If you are interested to know more about making money online and how to give your first step, as I did, read How to make Money With an Online Business.
Are Online Surveys Worth It or Not?
When it comes to online surveys, you need to be aware that although it is an easy way to earn money, it is also a very time-consuming activity. It is not something that will make you rich, far from it!

This reward platform is going viral! Cash out via PayPal, Visa, Gift Cards, and in-game currencies - Click here to find out how to generate an extra $10+ per day! 
The probability that you will make a living out of it close to zero, although the extra cash that adds up over time can be a relief for many people. In that case, it is worth it.
If you are not in a difficult financial situation but still would like to make some extra during your free time, I don't recommend online surveys. It is not worth it because you could use the same time to create your own business and finally stop working for somebody else.

So, have you ever filled up online surveys? What do you think about them? Please leave a comment below! Also, feel free to ask questions. It would be great to get in touch and help you out. 🙂