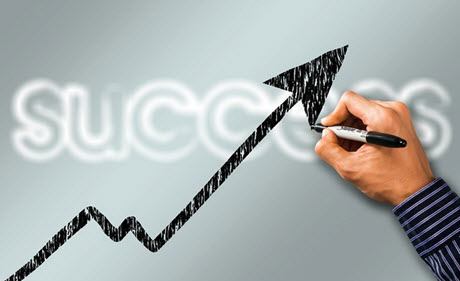 In this article, I am going to help you choose a great affiliate program for your online business.
There are 10,000's of affiliate programs covering every single product that people can purchase online. So, how can you choose the best one?
Follow this critical step by step to find one that best suits you!
1- Know Your Niche Before Anything Else!
---
If you want to promote something to your audience, you need to know why it will benefit them.
In other words, you need to be able to identify the pros and cons of a product and compare it effectively to the alternatives.
I disapprove the act of promoting a product with the sole intention of making profits.
Profit shall come as a result of your efforts in providing value to people. That's how you create a trustworthy and long term business
If you are just starting out and don't have too much knowledge in your niche, that's okay! Start slowly by researching and blogging about your niche.
In time you will gather enough information to decide what's the best product for your visitors.
2 -Physical or Digital Affiliate Programs?
---
Some niches have a predominance of physical or digital products to promote. For example, if your niche is about mini bar fridges, you will most likely sign up with programs that sell these types if fridges.
If your niche is about online business, you might promote digital products like ebooks, software, and online training.
Both physical and digital products present advantages and disadvantages.
Physical products usually have lower commissions, lower conversions, but also lower refunds. Amazon Associates, which is the most popular affiliate network, will pay you 6-10% commissions.
On the other hand, digital products have higher commissions, higher conversions, but higher refund rates. Clickbank, for example, will usually pay you 50% or even 75% commissions.
Not only digital products pay more, but a lot of programs offer a recurring commission structure. Meaning that you will earn monthly commissions for as long as the customer is enrolled. Wealthy Affiliate's affiliate program gives this advantage.
This opportunity offers an enormous potential because if you make $20/month for referring one single person and this person, it only takes 50 people to earn you $1000/month!
3- Choose a Product That You Truly Believe In
---
Before searching for an affiliate program, you need to make sure the product you are going to promote will benefit both you and your audience. This is vital!
Promoting low-quality and hype-up products can only damage your reputation. You can make some affiliate sales, but rest assured a lot of people will not trust you anymore.
Besides, most people are smart and will quickly notice that you are hard selling. This is not okay! Remember the saying:
"A great product mostly sells itself."
With that being said, I advise you to promote only things that you truly believe in, and you'd buy yourself.  By doing that, you will gain trust with your readers, and you will make much more sales without lying or omitting relevant information.
How awesome is to make commissions by helping other people make a better purchase decision?

3- Searching For The Affiliate Program
---
Once you know which product or kind of product you want to promote, just head to Google and type in "your niche or product + affiliate program."
Here are some examples:
Coffee machines + affiliate programs
Orange juicer + affiliate programs
Yoga training + affiliate program
You can also head straight to the most popular affiliate networks and search for your products there.
If you are looking for physical products, Amazon is probably your best choice!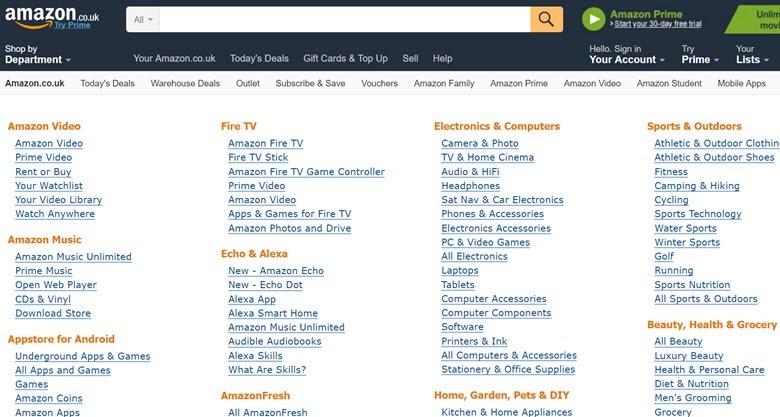 There are millions of products on Amazon. However, don't limit yourself to it, as there are many other great options such as:
Commission Junction (CJ)
Ebay
Newegg
Linkshare
Etsy
Ebates
Not to mention thousands of private affiliate programs that you can find using the method above.
Now, if you are looking for a digital product, the big name that comes to my mind is Clickbank. They offer an extensive selection of the products divided into 23 categories, from Arts to Travel.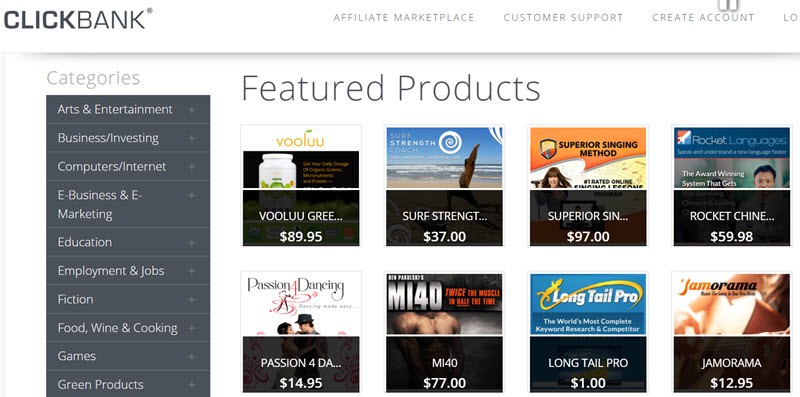 Just be careful because a lot of Clickbank products look scammy and are incredibly deceitful. Be cautious!
Digital River is also a good option if you are promoting a type of computer software.

4-Analyse The Stats and Reviews
---
Affiliate programs usually help you get an idea of the profit potential of a given product. Some of them provide the number of sales, average earnings per sale, the refund rate, among others.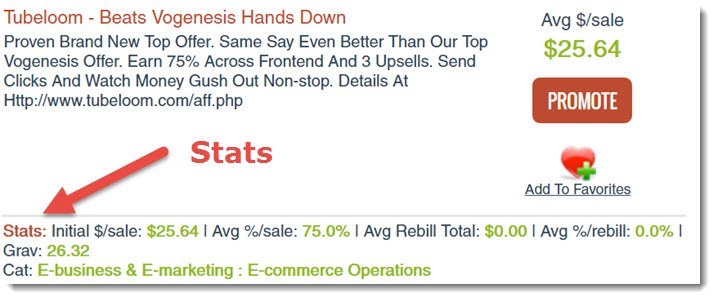 Even if you know a product has a high potential, is always important to try before you recommend it to your audience.
The Reason being is that their sales page may be high converting, but the product itself doesn't meet the expectations. And as I already said, it must be a win-win situation.
The refund rate might give you an idea of how good the product is. The problem is that not all affiliate programs offer this type of data. Clickbank, for example, doesn't disclose this information, as refund rates must be relatively high.
Another important thing you should do is check for reviews. See what others are saying about the product.

This reward platform is going viral! Cash out via PayPal, Visa, Gift Cards, and in-game currencies - Click here to find out how to generate an extra $10+ per day! 
If you see lots of people complaining and giving negative reviews, chances are it's indeed a rubbish product. In that case, don't waste your time and money trying that product.

Final Thoughts
---
Choosing a great affiliate program should not be a difficult task. If you have a good understanding of your niche, and just found a high-quality and highly rated product, then this should probably be a good choice for you.
The good news is that you can always chance affiliate programs if you find a better alternative later one.
If you are just starting out with your website, don't rush to find your affiliate program. Focus on helping your audience first and get a decent volume of search engine traffic before applying. There is no point trying to monetize your site if there is no traffic.
I hope this article helps you make a better decision. If you have any questions or want advice on what's the best affiliate program for you, feel free to send me a message below.
I wish you good luck with your business!
Your friend
Stefan