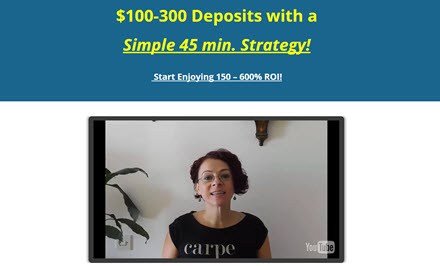 In this Auto Flip Cash review, I am going to expose all you need to know about this system and give you my honest opinion about it.
Is it a scam or legit? Let's check it out!
Auto Flip Cash Review
---
Product Name: Auto Flip Cash
Website: http://ahead-design.com/autoflipcash/
Price: $8.95
Owner: Osman Safdar & Ivana Bosnjak
Overall Rating:

2

/

10
What is Auto Flip Cash? 
---
Auto Flip Cash is a training program that will show you how to create simple websites for $40 and sell them for $150-$300 EASILY!
According to Ivana, getting traffic (visitors), building a list, and developing high converting funnels are too complicated tasks for beginners.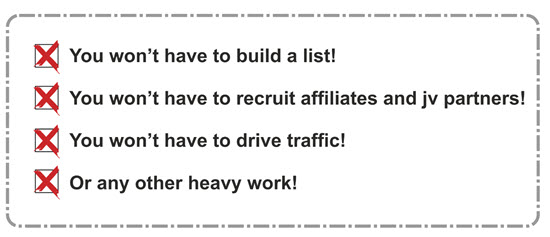 Instead of building a long-term business, these are the three simple steps that she recommends:
Seach for a property (website) that people are eager to buy.
Build it
Flip it for a good profit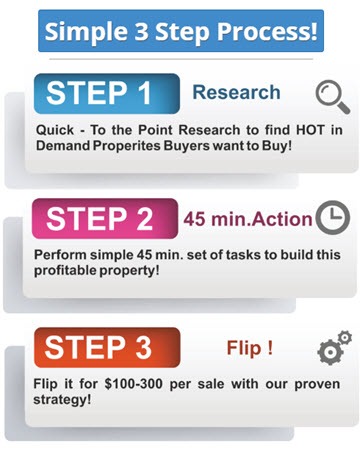 You will also get additional training, so you can scale your earnings to five figures per month.
I know. It just seems to good to be true!
Pros and Cons
---
Pros
Cons
Too much hype.
No free trial.
You can lose money building sites that don't sell.
Does it Really Work? 
---
You need to be very lucky or come up with a unique and great concept for a website.
Just think about it, why would anyone pay over $200 for a simple web page with no content, no traffic, and as importantly, no monthly revenue?
There are lots of sites full of content and great traffic being sold on flippa.com for this price. So, contrary to what they say, you will have fierce competition!
Just look at this site for sale on Flippa: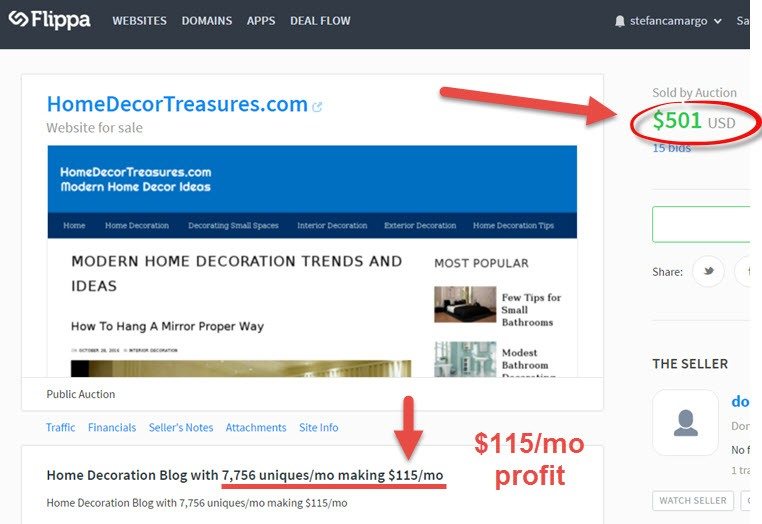 As you can see, the owner sold a website generating $115/mo for just $501. So, how can you sell an empty site for the same price?
Usually, a website is worth three to six times its monthly revenue. Therefore, you can't expect to sell this "zero traffic website" for more than what you paid for a domain name (less than $15).
It's hopeless!
The Training
---
Auto Flip Cash provides 13 over the shoulder videos with a total duration of around 90 minutes. There is also a 74-page PDF for those who prefer learning from reading as well as a case study.
Final Thoughts
---
The method of selling no traffic sites on Flippa can be a waste of time and money. You are much better off creating a website and trying to monetize it yourself rather than sell it while it still has no traffic and sales.
Verdict:
Not Recommended

What Now?
---
If you want to build a reliable source of income from home, I highly recommend you create a website and start promoting products as an affiliate marketer.
It's not as complicated as some people claim to be! You just have to research the topic you want to talk about and write in a conversational manner.
I know how hard it is to find credible information on the internet. That's why I recommend you follow a step by step training and get support from those who walked the way.
Click the link below to learn about my recommended program. It's 100% free to get started!
I hope this review will help you make an informed decision. If you have any questions, leave me a comment in the box below.
Your friend
Stefan