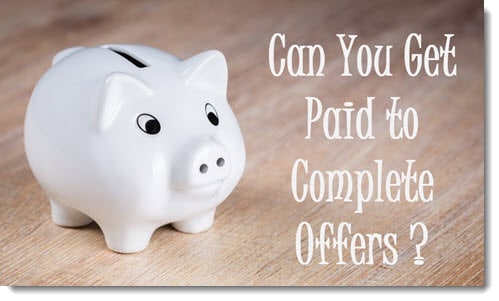 Many of us are trying to find ways to make ends meet. Perhaps you are a stay at home parent or a full-time student. Maybe you want to earn some extra cash on the side to cover the bills.
You search various ways to make money from home and websites pop up with the enticing promises offering you to get paid to complete offers. Yes, you can find many legitimate opportunities, but is it something worth your time and effort? As much as it might seem like an easy way to make money, it may be just too good to be true.
These offers are quite popular and easy to get wrapped up in the thought of making easy money fast. It is hard when you may feel desperate to earn some cash to think through what participating in trial offers really requires of you. We want you to be informed of the ins and outs of trial offer websites. Here is some useful information to consider and educate yourself on such things.
How to Make Money With Trial Offers?
---
Every website you approach that offers you the opportunity to make money by participating in trial offers will have their own policies and procedures.
Most of them, however, give you the option to do an offer such as short surveys, quizzes, website registrations, and trial products to earn cash. Or they will offer to pay you to use their product. When doing this you will be required to pay a sign-up fee or shipping and handling.
Other offers make you open a credit card without considering fees for interest or start-up costs. When participating in these offers there are sometimes minimum amounts of earnings you must first reach prior to receiving payment for your time and effort.
Popular Companies That Promote Trial Offers
Some companies that might pop up on your search engine website include sites such as:
Many of these websites encourage little work for a big reward. However, it usually requires more effort on your end and does not always end up with a pile of money.
Types of Offers Available 
The different types of offers that are made available to you include free and paid offers. Offers that are free for users involve signing up onto the website and becoming a member. Then you will be offered to participate in online surveys sites, entries for prizes, 7-day trials, and other potential offers.
Here is one example from Inbox Pounds:

Other websites promote offers that you have to first pay money to make money. Offers that require an initial deposit. It is during these offers where the deposit you make may occasionally be greater than the proposed reward. So, be careful!
Thoughts to Consider Prior to Getting Involved With any Offer
---
Pay attention to the details of the offer and be aware when the trial ends. 
Most likely, you will need to cancel the offer prior to the trial timeframe ends. Without doing this, you will accumulate charges for the product and continue to collect this product.
Research the company before getting involved
One resource to use to receive history on the company you are looking to work with is BBB.org. This website allows you to know if anyone had issues with the company.
Be aware of the fine print and terms of agreement
Read the terms and conditions of each offer carefully and understand what type of contract you are accepting. You may be expected to do things that you are not prepared to complete.
Inspect the information before proceeding
Look over the information before filling out the form. You may be allowing the company to ship you more products that will cost you more money if you do not cancel. So, check the cancellation policy prior to agreeing.
Keep a close eye on your credit card and bank statements
After giving these companies your personal information, the possibilities of being charged randomly for things are not to be ignored. Observing your financial statements often will ensure that the likelihood of this happening to be less.
Know the proper way to cancel your subscription
When you read the terms and conditions, pay attention to the steps you need to take in order to cancel your trial offer. Do you need to contact them via email or phone? Will you have to spend money on phone calls? This is an important consideration to make.
Your personal information can be exploited
When you sign up for these trial offers, companies receive your phone number, mailing address, name, and potentially financial information. Once you give away this information, the company can do whatever they want with it. You may receive random phone calls, texts, and more junk mail than you anticipated receiving.
Giving them your financial information also increases the risk for the company and other companies to steal from your accounts.
Also being a guinea pig for companies by using their products may result in a stressful situation of cancellation hassles and hidden fees.

Conclusion
---
Take all these points into consideration when coming across trial offers. This information is here to keep you informed and educated. There are many money making schemes that can capture your eyes when you see big dollar signs. Doing very little and expecting a big payout is not typical.
Be wise before allowing these schemes to seduce you. Before agreeing to any online contract, take the time to think through it and be patient for your benefits.
A Legitimate Way to Make a Substantial Income Online
---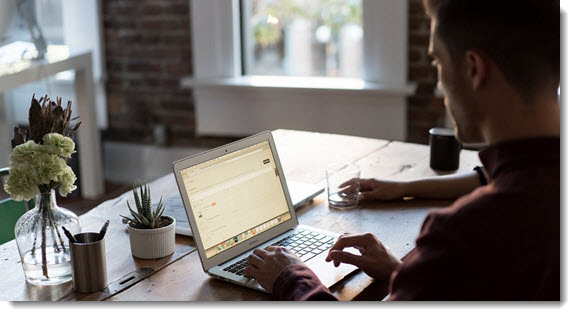 It takes more than watching videos or filling out surveys to make a substantial amount of money. If you are serious about replacing your 9-5 income with work that can be done 100% from your laptop, then I highly recommend you build an online business. I am recommending this route to you because I think it's much more powerful, convenient and fun than any other strategy.
In order to build an online business, you need a website. By building a website and attracting an audience, you can make money promoting other people's products. This is called affiliate marketing.
There are many advantages of doing affiliate marketing and owning an online business. Here are my favourite ones:
You have the freedom to work whenever and wherever you want
It's the most affordable method to become a business owner
You don't need to deal with shipping, inventory, customers or employees
Unlimited income potential
With more and more people buying products online, there has never been a better time to take advantage of affiliate marketing. The potential huge!
If you want a reliable platform to start your online business, get proper training and support, look no further. Wealthy Affiliate is my #1 recommendation. You don't need any prior experience as they will walk you through step by step.
There is so much information about this great platform that I dedicated a whole article about it. If you are interested, click on the link below and read my Wealthy Affiliate Review.
I hope this article was helpful to you. If you have questions, or just would like to share your opinion on this topic, feel free to leave a comment below.
Your friend
Stefan