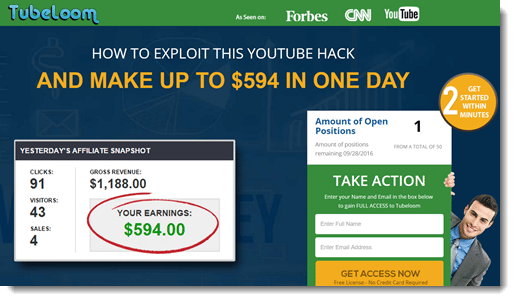 Who wouldn't like to make lots of money from home and enjoy a flexible lifestyle? Tubeloom claims you can make $300 per day by creating short and simple Youtube videos. Something that won't take more than 3 hours per day! Is Tubeloom a scam or legit?
I would like to walk you through the member's area and show you my honest opinion about this program.
check out my #1 recommendation and discover the same strategy that earns me over $900/mo without a boss nor daily commute. 
Tubeloom Review
---
Name: Tubeloom
Website: tubeloom.com
Owner: Gerald Soh and Dean Henry
Money Making Strategy: Youtube/ Affiliate Marketing
Price: $39.95, Upsell #1: $67, Upsell #2: $47, Upsell #3: $47
Recommended?

No
Score:

2.5 / 10
What is Tubeloom? 
---
Tubeloom is a training course that will teach you how to make money online using youtube videos. The upsells will also tap into affiliate marketing.
It's interesting to note that the real product behind Tubeloom is Easy Tube Commissions.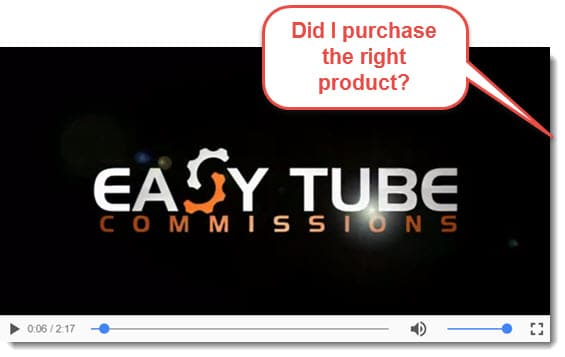 I felt surprised when I opened the first video and saw the Easy Tube Commissions logo.
Pros and Cons 
---
Pros
You can learn a few things from the training.
Cons
Unrealistic claims.
The training is not very well structured.
3 upsells.
No free trial.
Focus on reviewing internet marketing products.
The Sales Page
First of all, the website claims this is 100% free by enticing the user to insert their name and email account. It's definitely not free!
Anyway, the sales video is presented by a woman called Charlotte, who discovered a little-known money making secret.
The secret is to create product reviews and upload the videos to Youtube. The good thing is that you don't even have to go on camera!
What caught my attention was how she presents the opportunity. She claims to have made 2 sales worth $37.10 on the same day after uploading her skincare review. Yes, it's possible but unlikely…
It takes hard work and persistence to attract a large audience to your videos and start making sales. So, it's not so easy and quick as they want you to believe.
The Main Training + 3 UPSELLS!
---
You hear that right, there are 3 more upsells totaling over $200! It doesn't feel right when you buy a product only to realize there is a better product waiting for you.
Let's take a look what they have to offer inside the member's area.
Tubeloom's main training – $39.95
The training will explain how to pick the products, make reviews, optimize your videos, and outsource youtube SEO.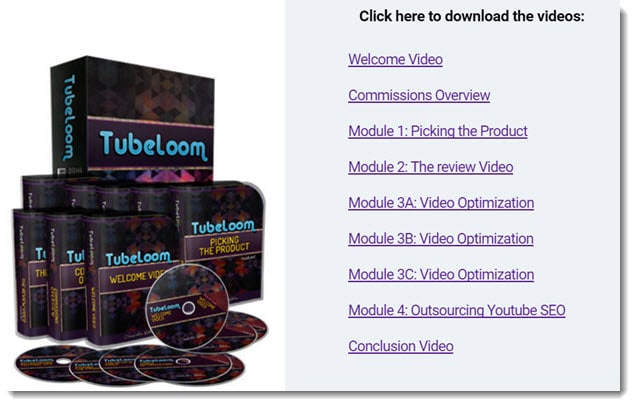 It focuses on Launch Jacking. In this method, you have to visit sites like JVNothifyPro.com, Muncheye.com, and Warriorjv.com and pick products before launch.
Why? Because you will be one of the first marketers to review the product and get good rankings in Google. As a result, you will make money if someone clicks on your affiliate link (in the video description) and buys the product when it finally launches.
But how can you review and promote a product that is not even for sale yet? Some marketers manage to get a free copy with product creators, but it's not always the case.
Upsell #1 – Tubeloom Step-by-step Riches – $67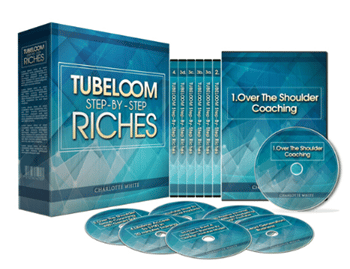 This upsell is promising an advanced strategy to make over $16,000 in 1 week. First of all, this is completely unrealistic for both beginners AND advanced online marketers.

The strategy is not focused on Youtube videos, but on website creation.
Gerald Soh explains the system using bullet points, and not as a live walkthrough. In my opinion, considering the price, they should have provided a detailed step by step program.
You'll definitely have to search for tutorials elsewhere to follow his 30-day action plan.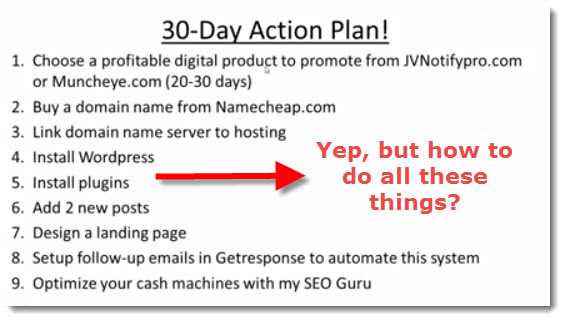 Upsell #2 – Done for You Easy Cash Campaigns – $47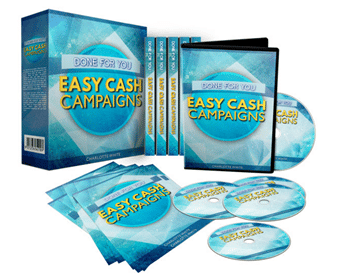 You will get 5 promotional landing pages and videos explaining how to integrate your affiliate links and autoresponder. When people visit these promotional pages and purchase the products, you will make a commission.
The problem is that without people visiting these pages (traffic), you won't make any money. The training simply doesn't teach you how to get traffic, which is the most important thing for every affiliate marketer.
Just to give you an idea, the guy recommends you search for youtube videos in case you are stuck.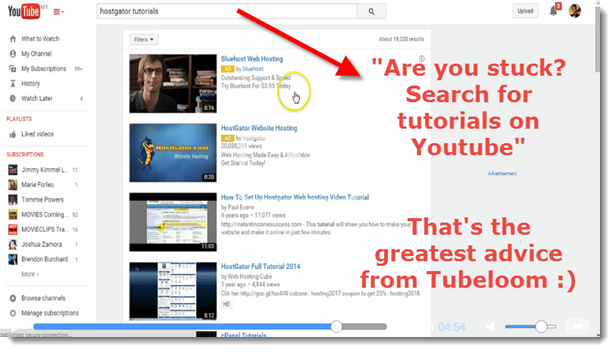 Upsells #3 – VIP Elite Mastermind – $47
This upsell gives you access to a community of supportive people on Facebook.
Conclusion – Is Tubeloom a Scam? 
---
Tubeloom is actually Easy Tube Commissions, as they rebranded the product for some reason. In my opinion, the training is not well structured and you will probably have to search for tutorials on the internet.
So, it's not a scam, but it's not a training that I would recommend.
Verdict:

Not Recommended

My Sincere Advice to You
---
If you want to make a significant income online, the best way is to build an online business. It's important to know that the foundation of any online business is not a youtube channel, but a website.
Youtube videos are great for your business, but if you don't have a website, the journey to success will be much harder.
Building a website is not so difficult as before thanks to platforms like WordPress. However, you still need proper guidance from the beginning as the internet is full of misconceptions and scams.
You have to learn what works and what doesn't in order to avoid traps and keep on the right track.
I encourage you to check Wealthy Affiliate for a comprehensive training in affiliate marketing. It is also a community of thousands of supportive members (including myself 🙂 ) and an excellent website builder.
You can actually start your first 10 lessons with Wealthy Affiliate for free. Believe me, this course alone is way superior to the superficial Tubeloom training.

This reward platform is going viral! Cash out via PayPal, Visa, Gift Cards, and in-game currencies - Click here to find out how to generate an extra $10+ per day! 
You will also get excellent support for the first 7 days and 2 free websites to start working with. If you enjoy your experience and want to take your business to the next level, upgrade to premium and you won't regret

I hope this article was helpful to you. If you have any questions, feel free to leave me a message below. Thanks for reading!
Your friend
Stefan