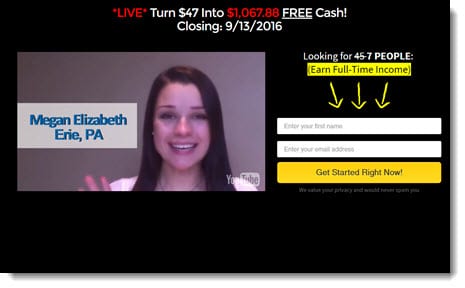 What if you had a system generating $1000 per day, with just 15-20 minutes of work? That's exactly what Millionaire BizPro is promising to you. A money-making system that requires zero skills and very little effort. Is Millionaire BizPro a scam or legitimate?
I decided to purchase this program to show you exactly what you will find in the member's area.
Millionaire BizPro Review
---
Product Name: Millionaire BizPro
Website: millionairebizpro.com
Price: $47 (basic membership), + $97 (Platinum Club), + $34.95/month (Delta Club), + $49/month (Webfire) + $9.97/month (GVO autoresponder)
Owner: Derek Maxwell
Score:

1/10
What is Millionaire BizPro? 
---
Millionaire BizPro is a platform that provides a couple of custom-made websites (landing pages) together with ebooks that you can resell for 100% profits.
As if two upsells were not enough, they will try to sell you a software called Webfire, which is supposed to bring hordes of free quality traffic to your pages.
Pros and Cons
---
Pros
Cons
Not free to try
Lots of Hype
The training falls short
Websites are simple landing pages with duplicate content.
Tons of upsells
First Impression 
---
My first impression was not the best one! You will see a blond lady claiming she earned $1,117 in a single day. She is actually an actress who provides testimonials services on Fiverr.com, check it out!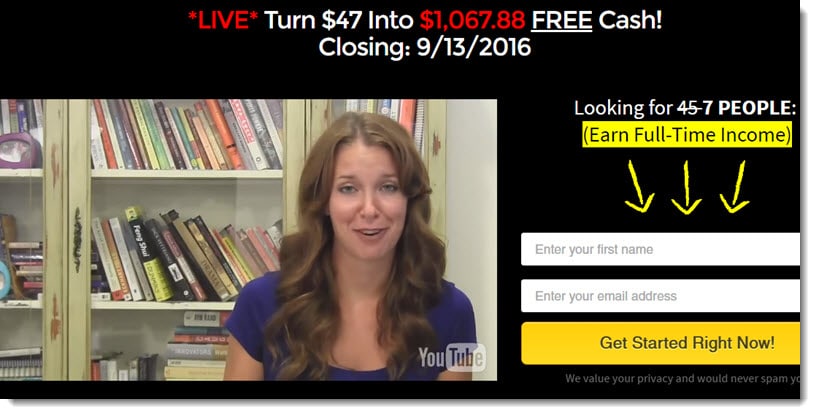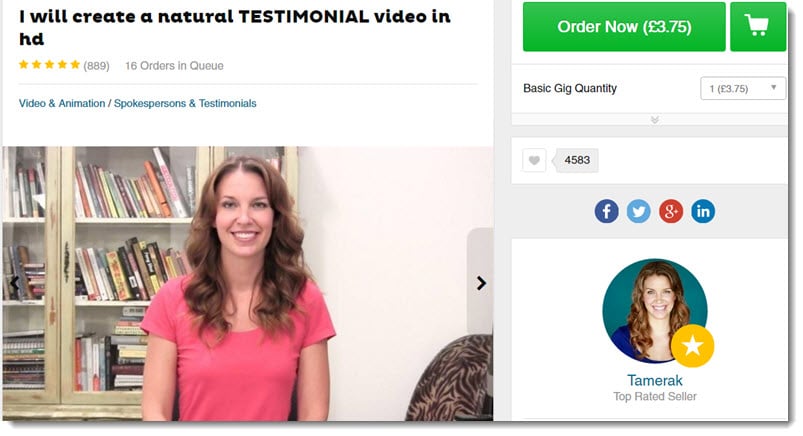 Here is another actress that also provided a testimonial for My Millionaire Mentor.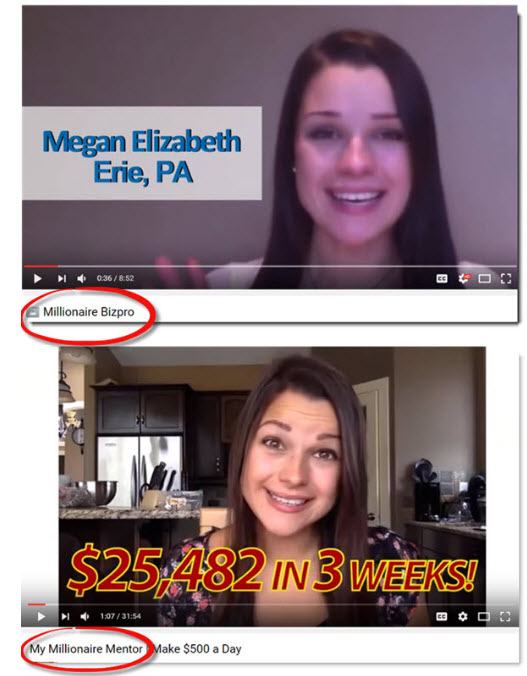 They urge you to accept the offer by saying there are only a few spots left and that the video will be taken down tomorrow. However, the website exists since 2014, so imagine how many people were fell for it!
1st Upsell – Platinum Club $97
After buying the product with Clickbetter for $47, you will be forced to watch another sale pitch. A guy called Jeff Young is going to reveal that you bought a basic package that will just generate "basic" profits of a bit over $100 per day.
Meet Jack, another Fiverr actor who is very happy to make $170 per day: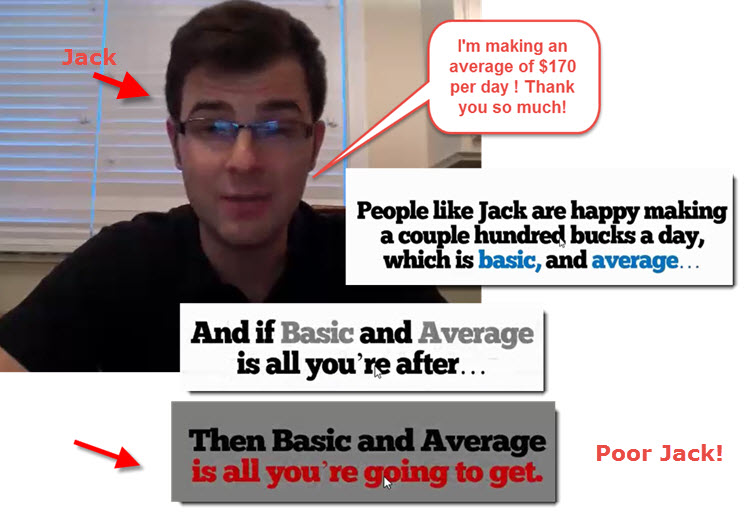 Thank you so much, Jeff, but why didn't you mention I would get a basic package in the first video?
Heck, I was furious when I realized he wanted to push me a upsell called the Platinum Club! What about the $350,000/year that he promised on the first video?
With Platinum Club, you will get:
Exclusive priority to their support team.
Unlimited hosting for my websites.
Tips from millionaire marketers.
Information on how to link your websites together to increase commissions.
I went on and paid another $97, only to realize I had to watch another video trying to get me to purchase The Delta Club.
2nd Upsell – Delta Club  $34.95/month
What can you expect after becoming a millionaire with the Platinum Club? Maybe a billionaire for only $34.95/month?
So here are the additional features you are supposed to get with the Delta Club:
Unlimited income streams (unlimited landing pages).
Faster hosting for your pages.
Exclusive video modules worth $10,000's. Really?
60% bigger commissions than the other members.
3rd Upsell – Webfire $49/month
Breath deeply, it's not over yet. Can you believe there is another video promoting another product called Webfire? It's said to be the most powerful traffic generation software ever created.
I see…
Webfire doesn't automate traffic. It just provides information that you can easily find for free on Google search and Google Analytics. You still need to work hard to promote your pages.


Welcome to the Member's Area!
---
I finally made it to the member's area, and I want to show you what you will get for all the upsells.
Basic Membership
You will get 4 tutorial videos on how to set up your landing pages, autoresponder, and payment forms. When you click on "Create New Business," there are 4 simple steps to follow.
First, you pick a landing page. There are over 20 topics to choose from, each with its own ebook attached.
Here is one example: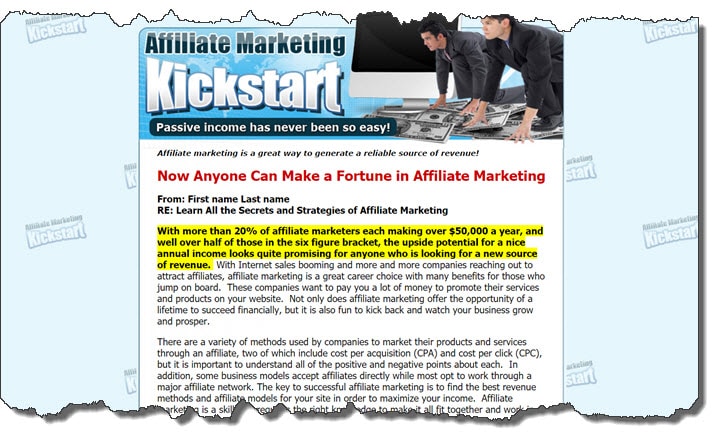 Choose a subdomain.


Finally, decide on the selling price of your ebook and choose between Paypal or Stripe as the payment method.
It's important to mention that you will not have a proper website with its own domain. That means that you don't own any business, so if Millionaire BizPro shuts down, your "money-making" landing pages will vanish.
You can edit your ready-made pages, but you cannot create new pages. Besides, all the texts are duplicate content, which is bad because people will not find your pages on Google. As a result, you will struggle to get traffic!
Platinum Club
The additional video training will teach how to set up an autoresponder, how to add a contact form on your website, among a few other things. Take a look: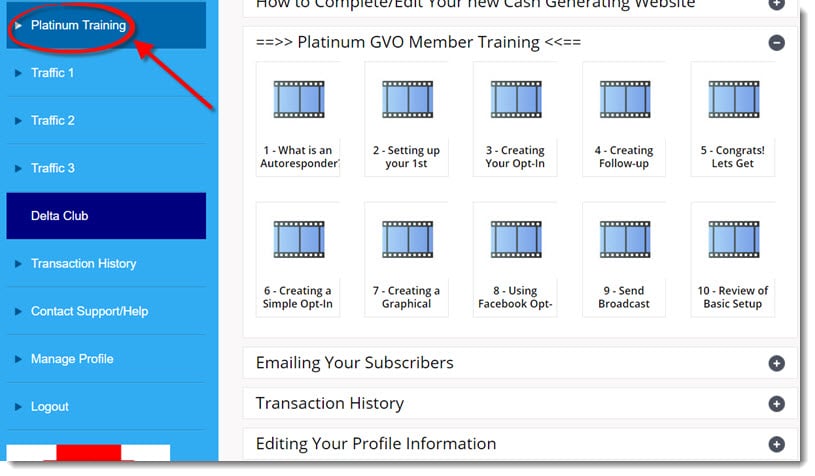 In order to set up an autoresponder, you are encouraged to pay $9.97/month for a hosting company called GVO.
In my opinion, there is no point building installing an autoresponder if you have no people visiting your site yet.
You will also find a list of 31 pdf tutorials covering social media marketing, list building, methods to get traffic free and paid traffic, Google Adsense and motivation. These are very basic and non-structured training that will get you more confused than ever!
Delta Club – Completely Empty!
When I click on the Delta Club tab, that's what I see: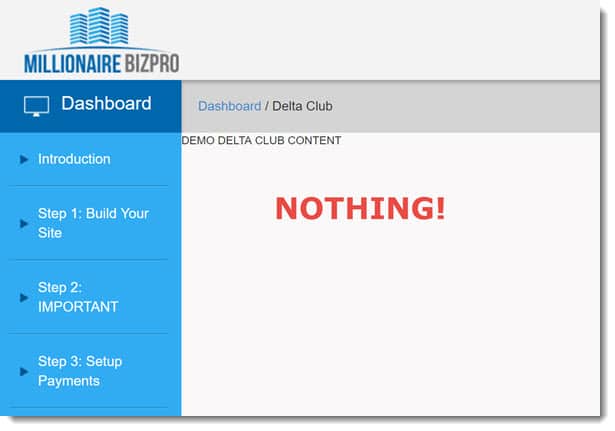 Yeah, NOTHING!

This reward platform is going viral! Cash out via PayPal, Visa, Gift Cards, and in-game currencies - Click here to find out how to generate an extra $10+ per day! 
Where are the exclusive videos? How can I earn 60% more commission with this? Where is the proof my hosting service is faster?

Final Thoughts 
---
I was really disappointed with Millionaire BizPro. This product is has been promoted as a life-changing opportunity, but in my opinion, what you get doesn't live up to the hype.
You will get a bunch of landing pages that won't rank in Google. Thus, you will be left with no option apart from promoting the pages via social media, forums and other people's blogs.
Millionaire BizPro is not a scam because you will get training and tools. However, they are insufficient to earn you $100s, let alone $1,000s per day.
In my opinion, there are better training platforms out there that will help you build a solid foundation for your internet business.
My Recommended Platform to Build a Real and Lucrative Online Business!
---
If you want a reputable platform to create websites and make a serious income online, I highly recommend Wealthy Affiliate (WA). There are no hype or false promises there! They will take you by the hand, and help you build a successful business from scratch, with no experience required.
I started my website (this one you are reading right now) with this platform last year, and I was amazed by the quality training, support, and tools that I got for $49/month ($29/month when you pay yearly). There are no upsells of any sort!
The step by step training is fantastic, and the helpful community of 100,000s of members makes all the difference.
When you are stuck, there will always be someone on the live chat and forums to give you a hand.
The website building platform is second to none. Instead of duplicate and mediocre landing pages, WA allows you to build WordPress sites like this one, with as many pages and functions as you want.
With every single page ranking in Google, you will take advantage of the best quality traffic possible – REAL people searching for stuff online.
The good news is that Wealthy Affiliate has a FREE starter membership that never expires! You will get the first 10 lessons, 2 websites and 7 days of support (no credit card required).
Just click on the link below to read my full Wealthy Affiliate review.
Thanks for reading this post, I hope it was enjoyable and eye-opening. If you have any questions, please drop me a message below and I will be more than glad to help you out!
Your friend
Stefan