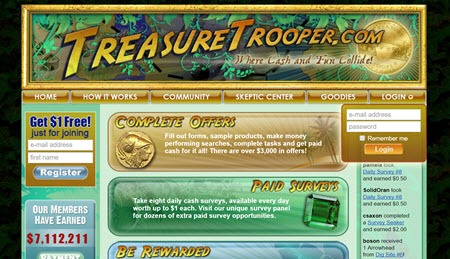 Treasure Trooper impressed me a lot! Not because of the income potential but because of the creativity of the developers.
They created a fun and engaging ecosystem that makes people engaged with the platform. I think it's pretty addictive!
There is so much to talk about Treasure Trooper that I had to pick up only the most important features, otherwise this article would become a book.
Treasure Trooper is not a scam. If you want to make money with online surveys, trial offers, and other simple tasks, this is an interesting site that pays.
However, you may get lost in their complicated system and waste time. Maybe that's their real intention? Confuse you? Probably…
If you're looking for a reliable strategy to earn a full-time income online, check out my #1 recommendation.
Treasure Trooper Review
Platform: Treasure Trooper
Website: treasuretrooper.com
Price: Free
Type: GPT (get-paid-to)
Overall Rating: 3/5
What is Treasure Trooper?
Treasure Trooper is a peculiar GPT (get-paid-to) site where you can get paid for completing surveys, offer, and other simple tasks.
The site has been running since 2005 and has paid over $7,600,000 to its members.
Treasure Trooper is a very transparent platform and you can even check out regularly updated payment proofs.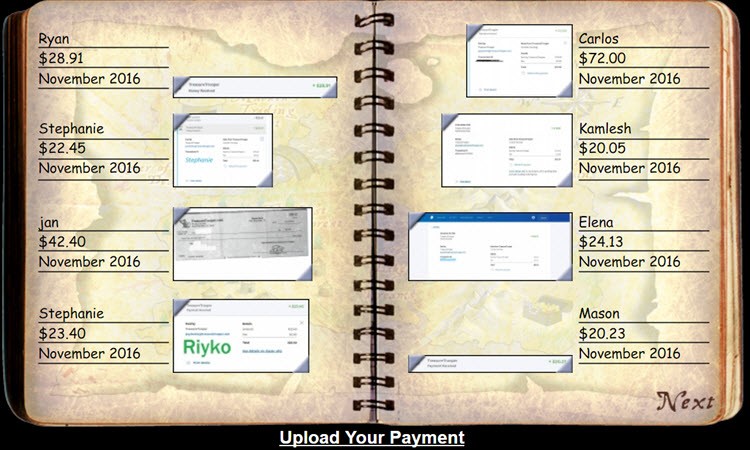 ​
Pros and Cons
Pros
Free to join
Strong reputation
Many opportunities
Available globally
Payment via Paypal or check
Cons
Low-income potential
Over-complicated
Often times you don't know how much you will be rewarded
Offers are tricky and you can lose money if you are not careful and organized.
Addictive
How Does Treasure Trooper Work?
Registration
The sign up is free and
straightforward. You just have to provide your name, email, address, and the payment method of your choice. This can be either via check or PayPal.
By the way, you get $1 just for signing up. ​
I know You are Lost!
It's hard to know where to start when you first join Treasure Trooper. There are so many different options!
So, the first thing you should know is that there are different 'currencies'. Each currency can buy you different things and can be exchanged with one another.
Different 'currencies' are earned according to the different tasks you complete. Also, the same task can earn you 2 or more different currencies.
For example, offers that pay in cash will also earn gold coins in one go. You can also complete offers to earn Platinum Coins in the "Platinum Rewards" section, and Arrowheads in the "Arrowhead Dig Site" section.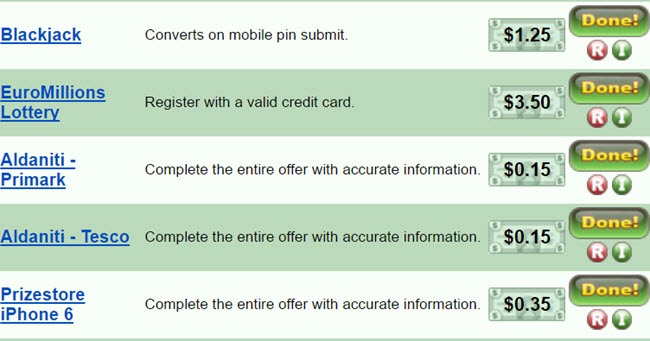 How to Earn Money?
Like Swagbucks, Cashcrate, and any other good GPT sites, there are many options to choose from.
In Treasure Trooper you will get paid to:
Take Online Surveys: Companies will pay you for your opinions and personal information in order to perform marketing research.
Trial Offers: Get paid to try out products, apps, services, websites and to take part in prize competitions.
Watch videos: Earn cash or dragon scales for watching sponsored videos.
Listen to the radio: Listen to Radio Loyalty and earn 1 Arrowhead every 10 minutes.
Shop: Earn cash back buying products through the platform.
Warning! 
Be extra cautious when completing offers, especially the ones that require your credit card details. Read carefully the terms and conditions, and unless you want the product/service, don't forget to cancel your subscription before the trial period.
Next, I am going to show you how to earn different currencies and what they are used for.
Digital Currencies
Cash
To earn cash, click on "earn" in the menu, and choose an option where you see the word cash in front of it.
You can withdraw cash using PayPal or check. You can also use cash to buy platinum coins and scales in Mabutu's currency converter.
Gold Coins
Earn gold by completing offers that pay in cash. The higher your cash reward, the more gold you will get.
Exchange gold coins for Treasure Map Pieces, Journal Pages, Mabuto's secret, among other things.
Each map piece costs 10 gold and you need 4 pieces to participate in the Treasure Hunt worth $100.

Platinum Coins
Some cash offers will earn you platinum coins as well. However, you can find most of them by completing offers, surveys, etc, in the "Platinum Rewards" section.
It's possible to exchange platinum coins for various gift cards (Amazon, eBay, Restaurant) and electronics. You can also buy Pearl, which is another digital currency.
Arrow Heads
You will find arrowheads in the Arrowhead Digsite section. There is nothing new here. All you have to do is complete surveys, offers, and other different tasks. You can also get arrowheads using the cash search.
Arrowheads can be exchanged for dragon scales and platinum coins.

This reward platform is going viral! Cash out via PayPal, Visa, Gift Cards, and in-game currencies - Click here to find out how to generate an extra $10+ per day! 
Dragon Scales
Scales are basically used to hatch the dragon, buy all the essentials for their growth, and combat upgrades. You will do that inside the Coog's Coop.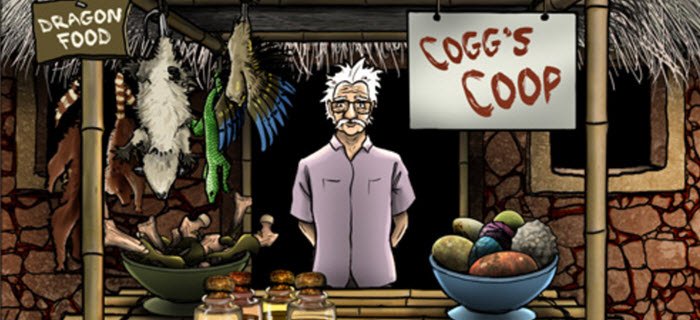 I know you want to make money and not play a bloody video game. So what's the point of all that? Well, you can, later on, sell your dragon for cash. And they claim that some rare dragons are worth $100! WOW!
Here is something important to consider: You will spend time working for marketing research companies without having a clue of how much they will pay for your dragon.
Pearls
Treasure Trooper doesn't explain how to collect Pearls. I suppose the only way is to buy them using platinum coins.
I can only see two uses for Pearls: Turning unreferred members into your own referrals and buying the Vault Key.

You need 5 Vault Keys to open the treasure vault. Once inside, you'll be able to complete 3 special offers for $0.50 each.
How to Cash Out? 
They will send your payments by the 20th of each month as long as you meet the minimum balance of $20.
If you live in the United States you have an advantage. You can request instant payments as soon as you exceed the minimum threshold.
Promoting Treasure Trooper
I'm confident this is the best way to make money on this platform. Once you refer other people to Treasure Trooper, you will get 20% in commissions every time they complete an offer.
For example, if your referral earns $10, then $2 goes straight to your balance account. Imagine having hundreds of active referrals under you! How much money can you make on autopilot? A lot I guess…
The more people you refer, the more commissions you make. Check out the referral program below: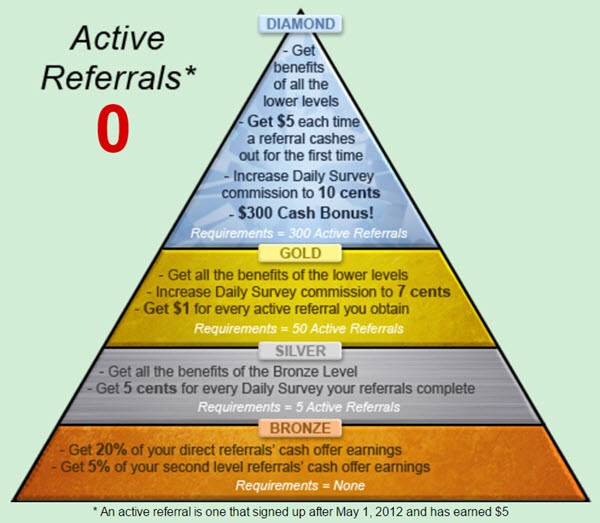 To invite other people and get referrals, you need to promote your affiliate link. When someone clicks on your link and signs up, they will be automatically assigned as your referral.
There are many ways to promote your affiliate link. Social media is powerful, but there is even a better method: Building a website and making money as an affiliate marketer. ​
Check my #1 recommendation to do this the right way.
Conclusion
Treasure trooper is a legitimate and very interesting GPT site. The important question now is: Is it worth it?
Well, it's not for me…
I think it's over-complicated and you can easily lose track of how much they pay you for your time.
Verdict: Legitimate​
​

Earn a Full-Time Income Online
As I said, I am not a fan of earning pocket money with trial offers and online surveys. I prefer to use time more effectively to build my own online business.
If that's what you really want, I can't recommend Wealthy Affiliate highly enough. I can assure you this is the most cost-effective platform to get proper education and build your own online business. You can even try it for free and judge it for yourself. No strings attached!
So, have you tried Treasure Trooper? What is your opinion about it? Feel free to give your opinions and share this article with your friends if you like it.
Your friend
Stefan