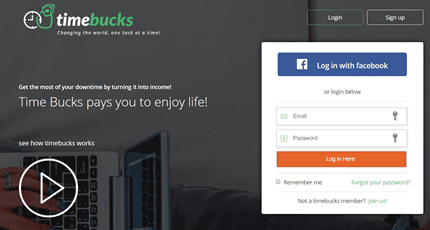 Welcome to my TimeBucks review!
At first glance, it's impossible to know whether TimeBucks is a scam or legit platform to make money online.
I've reviewed lots of deceitful websites and apps that only make people waste their time and money.
Therefore, I understand why many people hesitate to sign up with this type of reward platforms.
Is TimeBucks a scam or legit site? Is it worth the time and effort?
In this review, I am going to explain in detail how it works and give you my honest opinion.
You may want also want to discover the step-by-step program that helped me reach $1,300 per month from my laptop. It's free to get started and 100% newbie-friendly!
 TimeBucks Review
---
Platform: TimeBucks
Website: www.timebucks.com
Company: Australian Clearing Pty Ltd
Membership eligibility: Worldwide (except Cuba, Iran, North Korea and Syria)
Price: Free to join
Similar sites: Prizerebel, TimeBucks, GrabPoints,
LEGITIMATE
Overall Rating:

3.3/5
What is TimeBucks?
---
TimeBucks is a GPT (get paid to) platform that rewards members for completing a wide variety of simple tasks such as…
Watching videos.
Taking surveys.
Viewing content.
Completing offers.
Download free apps.
Solving Captcha
Mining
You can also invite friends to join TimeBucks through your affiliate link and earn commissions on their earnings.
TimeBucks was launched in 2014 by LK International Ltd, a company located in the United Arab Emirates.
Recently, an Australian company called Australian Clearing Pty Ltd acquired the platform and is now operating it without significant changes.
As with all GPT sites, tasks pay very little, so you should not expect to make a lot of money.
However, Timebucks stands out from most GPT sites because it offers a wide variety of tasks and lots of daily opportunities.
Despite the low pay, TimeBucks is better than other popular sites like Swagbucks and InboxPounds (InboxDollars).
Is TimeBucks a Scam?
---
No, it isn't. I'm confident that TimeBucks is a legit and trusted GPT site.
I have seen no harsh complaint about TimeBucks on the internet, so you should expect to get paid with no issues.
If you check their Facebook page, you will find many payments proofs posted by users.
Also, their high level of transparency impressed me a lot!
Pros and Cons
---
Pros
Free to join.
Trustworthy.
There are many opportunities to make money.
Earn $1 sign up bonus.
Payments are processed weekly via Paypal, Payeer, and Bitcoin.
There is a chat available.
It's available in most countries.
Multi-level referral program.
Cons
Earnings are very slow.
The minimum payout is $10, which is a bit high.
You must verify your ID to receive the payment.

How Does TimeBucks Work? 
---
Registration
Signing up to TimeBucks is free and straightforward. You can register using either your email or Facebook account.
Next, complete your profile in the settings tab in order to receive your payments.
They will ask you some basic information about yourself and payment method.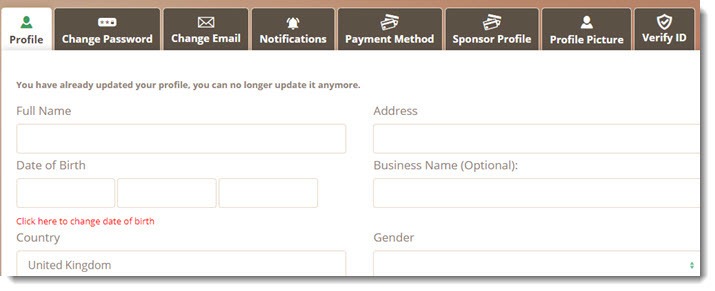 Once you reach the minimum payout threshold, you need to open your profile again to verify your ID. You won't get paid until you verify your identity.
Next, I am going to walk you through the main tasks available and show you much money you can make.
You can find all opportunities in the "Earn" tab, which is divided into several categories.
1. Surveys
TimeBucks has partnered with many offer walls and survey routers that allow you to take part in marketing research studies.
Some partner companies include YourSurveys, Poll Fish, Cint, TheoremReach, PeanutLabs, and Tap Research.
With so many options, you probably will never run out of surveys!
Before you are eligible to take a survey, you must answer a few screening questions and qualify.
It's very common to get disqualified because each survey is targeted to a very specific group of people. Therefore, be prepared to waste a lot of time.
Click here to know what you can do to avoid survey disqualifications.

On average, each survey takes 10-20 minutes and pays $1 or less.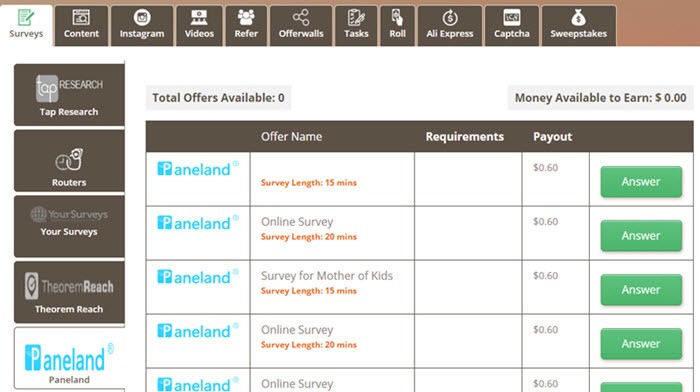 When completing surveys, take the time to read all the questions carefully and give honest answers.
In the surveys tab, you can also answer daily polls that pay you $0.005.
Jungle Survey
This section you are encouraged to complete voting quizzes from a platform called Jungle Survey. You will get $0.001 per quiz.

This reward platform is going viral! Cash out via PayPal, Visa, Gift Cards, and in-game currencies - Click here to find out how to generate an extra $10+ per day! 
The pages are full of banners, and that's how advertisers are making money. So, remember to disable the ad-block to answer quick surveys and get paid.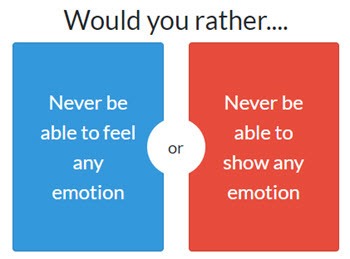 3. Videos
When I signed up with TimeBucks last year, members were getting paid to watch Youtube videos.
Now, they have partnered with a popular video offer provider called Hideout.tv, which has videos on different channels such as music, gaming, food, celebrity and more!
IMPORTANT INSTRUCTIONS
To receive your credit, you must first create an account with Hideout.tv and choose TimeBucks as your reward partner.
After linking both accounts, you can start watching videos.
You will get paid $0.011 for every 3 video that show before each video.
Remember to click on the reward button and then redeem. Otherwise, you won't receive the credit.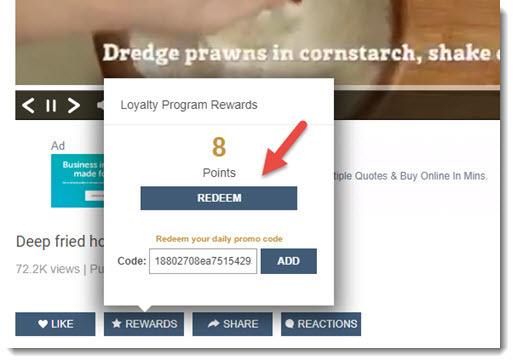 TimeBucks claims to pay 10% higher on Hideout.tv offers than any other site in the world.
I compared TimeBucks with my top-rated GPT site, Prizerebel, and I was surprised to see that TimeBucks pays double. 
4. Refer
TimeBucks has a generous referral program where you can earn a 15% commission on anyone you refer through your affiliate link.
For example, if your referral earns $1, you will get $0.15 without lifting your finger!
TimeBucks' referral program stands out from other GPT sites because it goes 5 levels deep.
That means you will also earn commissions on all the people your referrals refer too, up to 5 levels.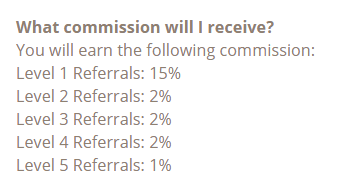 To get referrals, one option is to share your affiliate link with friends on Social media.
However, this strategy is not very effective because you need to reach a lot more people.
To earn a decent income with any referral program, you must promote TimeBucks using content marketing.
You can do this by creating a blog or a YouTube channel about platforms and ways to make money online.
That's how I make over $1,300 per month in referral commissions. Click here to learn step by step how to create a profitable affiliate site.
5. Offerwalls 
TimeBucks has partnered with 11 Offerwalls where you can find different ways to make money.

Some of the most popular offerwalls include Adgem, Wannads, Offertoro, Persona.ly and Superrewards.
Many offers involve entering prize draws by providing your name, email, and phone number.
The downside is that after completing a couple of offers, you will get bombarded with marketing calls and emails from different companies.
The reward varies significantly according to the type of offer.
Be careful as some offers require a deposit that is higher than your reward. Here is one example:

For this and other reasons, I highly advise you read the terms of conditions of each offer very carefully.
6. Tasks
In this section, you can complete micro jobs from a crowdsource platform called Figure Eight (formerly Crowdflower).
You may find different tasks, including product categorisation, image tagging, data transcription, and more.
Most tasks are simple, and because of that, the pay rate is incredibly low (less than $0.01).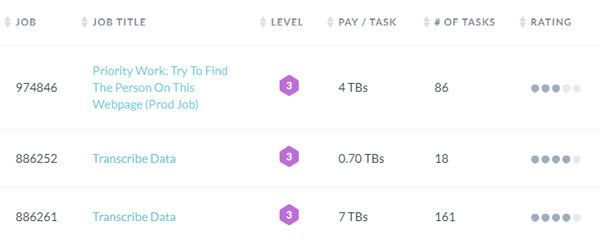 NOTE: 1 TB = $0.01
Tasks that pay more require you to reach higher levels. You can work your way up to levels 1, 2 and 3 by completing more tasks and achieving excellent accuracy rates.
You have to be fast and efficient to make the best of Figure Eight tasks.
If you are just starting out, you may not find any tasks at level 0. In that case, keep checking the website until new jobs become available.
7. Roll 
If you complete at least 10 tasks in a day, you can click the ROLL button for a chance to win cash prizes. Thenit will generate a random number from 0 to 100,000.
Depending on your number, you will win the following prizes: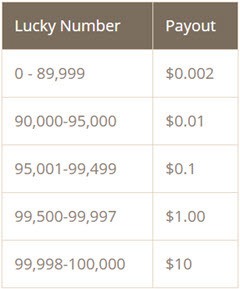 From this table, we can see that we only have a 5% chance to earn 1 cent, and a 0.003% chance to win $10.
That's not very exciting!
8. AliExpress
You can use this tab to earn cash back on purchases made from the AliExpress website.
In addition, you can use the affiliate link to promote Ali Express products on the internet.
Whenever someone buys a product through your link, you will earn a commission that will be added to your TimeBucks account.

Commissions range from 3% to 9% depending on the product category. According to TimeBucks, these are the highest commission rates that you can find for AliExpress products.
9. Captcha
Another way you can make money with TimeBucks is by solving captcha, which is a test designed to determine if the user is a human or a computer.
You have probably solved many captcha when trying to log in to different sites.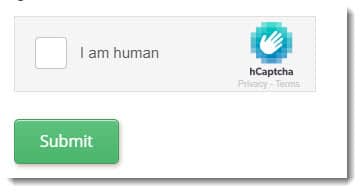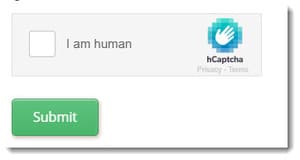 The downside of solving captchas for TimeBucks is that you can only earn $0.01 for your first captcha.
After that, you will only get 2 sweepstakes (not cash) for each Captcha that you solve.
10. Sweepstakes 
Every Friday at 12 am, TimeBucks gives away $500 to 30 lucky members.
The more entries you get, the more your chances of winning. You can get sweepstakes entries by:
Logging in daily: 100 entries.
Completing tasks: 1 entry per $0.001.
Referring someone to TimeBucks: 200 entries.
Here is the list of prizes:
1st – $250
2nd – $50
3rd – $30
4th to 10th – $10
11th to 30th – $5
TimeBucks is very transparent, as they will show you a list of past raffle winners.
Not only that, you can click on each winner and see their registration date, country, lifetime earnings and a list of all the tasks they have completed.
Top 5 Ladder 
The top 5 earners of the day earn the following cash prizes:
1st: $20, 2nd: $10, 3rd: $5, 4th: $3, 5th: $1
Free Bitcoin
UPDATE: Timebucks is not running the Free Bitcoin opportunity any more.
This works the same way as the "free money" tab, except you can roll every hour to earn free Bitcoins. Most of the times you will make $0.002 worth of Bitcoins, but you can win $200 as well.
It's important to note that the site will store all your earnings in your Btc wallet, not on your TimeBucks' balance.
Mining
UPDATE: Timebucks is has discontinued this opportunity.
Just leave this tab open, and the platform will take advantage of your computer's processing power to mine cryptocurrencies. After 24 hours at the full power, you can expect to earn $0.06 – $0.07.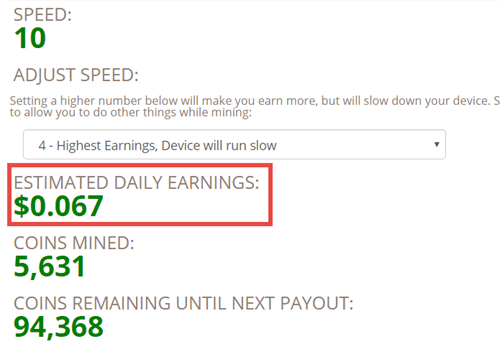 Payments
---
The minimum payout threshold is $10, but there is no withdraw button. 
Once you reach $10, you will receive the payment on the following Thursday.
If you haven't reached the minimum payout, your earnings will roll over into the next week's pay run.
Support
---
Another thing I like about Time Bucks is the support.
There is not only a detailed FAQ but also a live chat where members can interact with each other and ask questions to the Admin.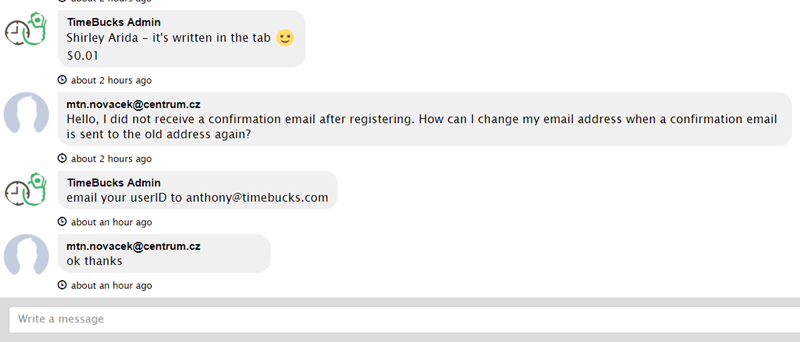 Conclusion 
---
TimeBucks has an excellent reputation on the internet, and it's definitely a scam.
The reason I am so confident is that I've seen many positive testimonials and payment proof on different forums.
When a website is a scam and/or doesn't pay users, it's not very difficult to find negative reviews on Reddit, Blogs and YouTube.
What I like about it is the incredible diversity of tasks that it provides.
There is no doubt you can earn some pocket money every month. I would say you can reach over $100 if you live in the US, the UK or another developed country.
If you think TimeBucks is not enough, you can complete more surveys and offers from my top recommended GPT site called Prizerebel.
How to Make a Full-Time Income From Home
---
One of the best ways to make money is by blogging and promoting other people's products. That's how I am currently making over $1300 per month from home. 
This step-by-step program helped me build a website, rank high on Google, and attract a large audience.
It's an excellent affiliate marketing training and community for people who want to work remotely and achieve a better work-life balance.
I am sure you will learn a lot from the free membership available and see the huge potential of this business model.
>> Click Here and Check Out My #1 Recommendation Review
Final Words
Thanks for reading this post until the end! I hope it was informative enough.
Have you used Timebucks? Do you recommend this platform? Please, share your thoughts in the comment box below.
Peace!