Welcome to my Super Dice app review!
There is an incredible number of money games on the Play store causing a lot of trouble.
My mission with this blog is to warn people about apps and sites that might waste their time and even money.
So, in today's post, we will look at Super Dice, which suggests players can win cash and an iPhone 12.
Maybe you found this game after watching this commercial: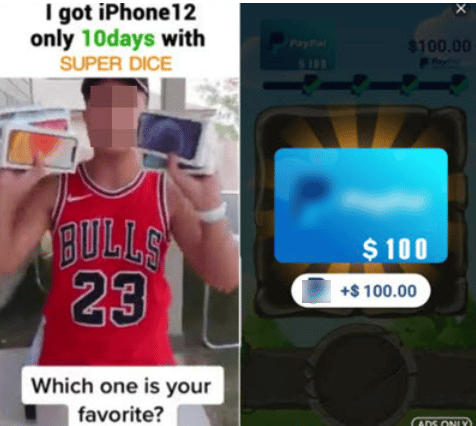 They make it seem like a simple way to redeem PayPal money and an Apple phone within just a few days.
The way they advertise this game couldn't be more attractive, especially to those who are going through a financial turbulence.
In this review, I will show you exactly how Super Dice works and give you my sincere opinion. Is it legit? Does it pay or just waste your time watching countless videos?
RECOMMENDED: Check out the step-by-step program that helped me build an online business from scratch and earn $1,600+ per month. No special skills required! 
Super Dice app Review
Name: Super Dice – Merge Time
Developer: Shootermickp
Eligibility: Worldwide
Payout threshold: N/A
Price: Free
Overall Rating:

1.5

/5
 What is Super Dice? 
Super Dice is an addictive match-3 puzzle game developed by Shootermickp. You just have to combine dices with the same number and collect rewards.
I have tested many similar apps that claim to transfer actual money to PayPal once players reach a specific amount. Here is one example. 
Even though Super Dice has been installed over 100,000, it's still launched as "Early Access".
I played it for a while and noticed nothing was wrong or missing in the game except LOTS of misspellings!
In practice, this incomplete version of the game prevents players from publishing their honest reviews on Google Play.
It's very unfair because the developer is collecting revenue from his advertisers, but you cannot even express your opinions there.
How Does Super Dice Work?
Installation 
You can download and install Super Dice for free on the Play Store.

How to Play Super Dice? 
When you open the game for the first time, they will give you a $2 bonus. Next, they show you a pop-up window with the saying:
"How $ can you get in 3 days? Send money to your PayPal account."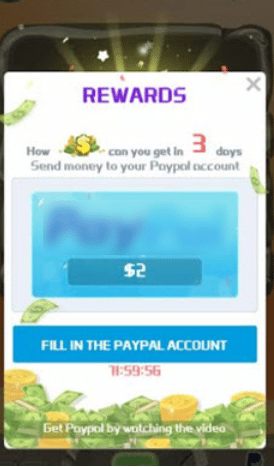 From what I understand, they want you to believe you can withdraw all the money within the first 3 days. This dice game has a similar approach. 
The goal is to drag and arrange at least 3 dices with the same number side by side. Then, the identical dices will merge and form another one with a higher number.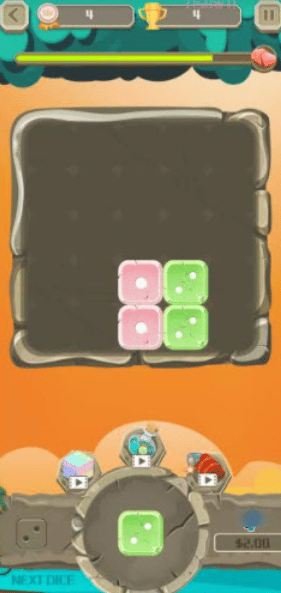 After number 6, the dices will have different images, but you can keep merging as usual.
Note there is a progress bar at the top that load as you merge the dices.
When this bar finishes and hits the PayPal icon, Super Dice offers you a specific amount of virtual dollars.
However, you can only collect the cash reward after tapping the "Receive" button and watching the short video until the end. Then, the money accumulates in your account balance.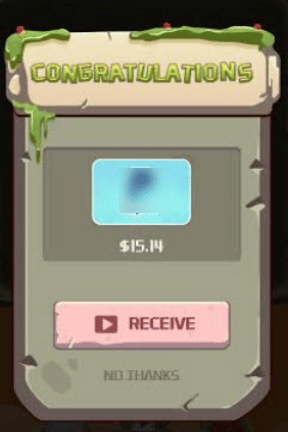 You can use props and rotate dices according to your needs. You should always check what the next dice will be to think ahead and make better moves.
The game is over when you cannot place any dice on the board.

How Do You Get Paid? 
After the first 3 days, you can supposedly withdraw the money via PayPal. Once you open the app, Super Dice will display a pop up with the Cash Out button.
Before you click "Cash out", you must bind your PayPal account. Then, you must wait for God knows when!
Note there is an icon at the top that says "Fast Cash Out". Here, Super Dice gives you the opportunity to withdraw money on the same day as long as you have enough cash.
It's very weird the fact that you must have $1,000 in order to redeem only $10. That means your virtual dollars are worth 100 times less! 
Is Super Dice Legit? Does it Pay? 

This reward platform is going viral! Cash out via PayPal, Visa, Gift Cards, and in-game currencies - Click here to find out how to generate an extra $10+ per day! 
I don't believe Super Dice reward users just for playing and watching videos because the cash prizes it just seem too good to be true!
You can press the cash out button and submit your PayPal details, but your payment may stay under review forever.

The developer provides a fast payment where $1,000 is worth $10 because he will probably never pay you after 3 days.
Therefore, people are encouraged to play more and use this fast payment option as a Plan B.
This is a warning based on my experience. I have already tested hundreds of games and received countless comments on my website from people who don't make a dime.
Now, does it mean Super Dice is a fraud? I cannot give you a definitive answer to that because it's an intricate matter. Besides, it's not wise for me to make allegations without solid proof.
VIP Membership – Run Away! 
Is There an Alternative to Super Dice?
There is no similar game that pays you. The three word combination: Dice, Money, App doesn't fit well together and has only one possible outcome: FRUSTRATION. 
While you are playing Super Dice, it advertises lots of other games that claim to be the real deal. Don't install any of them before checking the reviews.
Here at My Room is My Office, I have dissected hundreds of applications and I continue to do so regularly. Use the search bar on this page to check for other apps.
I also invite you to subscribe to receive more reviews in your inbox.
If you are searching for a reliable platform opportunity that pays you for simple online tasks, check out the top GPT site. 
I have been using it for years, and they always paid me on time. Mind you, I make over $150 per month through their referral program.
WINR has some very cool games for Android, and they claim to be the only gaming company that pays. Here is one game that I really enjoyed playing! 
Unfortunately, it's not 100% guarantee that you will receive the payment. That's why I wouldn't recommend playing them just for money.
Conclusion
Super Dice is a fun and challenging game, but it's unlike to transfer money to your PayPal account.
Unfortunately, thousands of players are still oblivious to how these applications work and end up wasting a significant amount of time.
If you need money, don't browse the Play Store in search of instant gratification. It's full of developers who just care about turning players into corporate profits.
Earn a Full-Time Income Online

If you are serious about making $1,000s per month working from home, commit yourself to a proven and long-term strategy.
I am so glad I started my own online business back in 2015!
Thanks to this excellent program, I created a website that brings me over $1,600 per month. Today, it covers all my living costs and allows me to work from anywhere, anytime I want.
By taking one step at a time, you can set this up and achieve remarkable results through consistent work as I did!
Simply follow this step-by-step training and take massive action!
Final Words
Thanks for reading my Super Dice app review. I hope it was informative! If you have questions, leave us a comment below!
Peace!