Welcome to my Connect One App review!
In today's post, we will take a close look at another WINR game called Connect One. By the title, you already know that the company is trying to attract players by offering cash incentives.
Here at My Room is My Office, I have reviewed hundreds of games that supposedly let people withdraw money via PayPal and Gift cards. What I noticed is that over 95% of them are not willing to share their advertising revenue with users.
That's why I am always very skeptical whenever I see the magic word "money" in game titles. Maybe Connect One is the exception? So, is Connect One legit or Fake? Does it pay you for connecting dots and watching videos? If you need actual money and not just have fun, keep reading to find out!
RECOMMENDED: Check out the step-by-step program that helped me build an affiliate site and quit my job in 2019. No special skills required! 
Connect One App Review
Name: Connect One
Company: WINR Games, Inc.
Price: Free (no in-app purchases)
Eligibility: Worldwide
Payout threshold: $10
Price: Free
Invite code: F59UB (enter my referral code to earn 2,500 tickets)
LEGITIMATE
Overall Rating: 3.5/5
What is Connect One?
Connect One game in which you earn tickets to be entered into the weekly prize draws. The more you play, the more entries you collect, and therefore, the higher your chances of winning!
If you don't consider yourself lucky enough to win sweepstakes like me, you can exchange tickets for cash and withdraw via PayPal. Just be aware that Toy Town tickets are worth very little money. Besides, you need to reach $10 to be able to cash out, which takes forever!
How Does Connect One Work? 
WINR Games generates revenue by showing you sponsored videos while you are playing their games. A small percentage is shared with players as tickets that can be entered into frequent prize draws or converted to cash.
Installation and Registration
Connect One can be installed for free on the play store and is available in all countries. Before you can start the game, you must sign up using your Facebook account or email address.
If you already have a WINR account, log in using the same credentials to sync your tickets. The great thing about this company is that you can play any of their 45+ games and accumulate tickets under the same account.
How to Play Connect One? 
Easy! Just connect all the dots with straight lines until you complete all the paths available.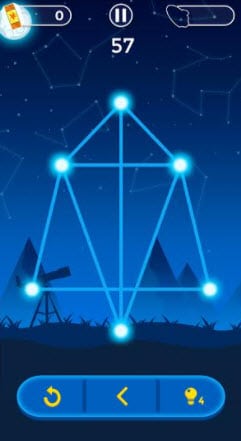 It's very challenging because you cannot draw the same line more than once. Besides, you have a deadline of 60 seconds to solve the puzzle. Therefore, you must think carefully before connecting the dots to make sure you will not have to pass through the same path again.
If you are not sure about the right path to take, you can tap the bulb to get a hint. The game will then show you the next 3 steps. You can also tap the refresh button to start over as many times as you want, which helps!
The first level is easier than stealing candy from a baby! But after the third or fourth round, you must put your brain to work. There are 300 phases divided into 6 categories, each one representing the following zodiac signs: Aries, Taurns, Gemini, Cancer, Leo and Virgo.
Once you complete the level, you will win tickets based on your performance. For example, I won 31 tickets by scoring 8! Also, if you pass 50 levels, you will earn a massive bonus of 2,500 tickets. 

Prize Draws
Connect One will automatically enter your tickets into the next prize draw, which occurs every other day.
Check the countdown to the next draw and the prize at the top of the screen. WINR is giving away $3,640 to the extremely lucky winner!
The odds of winning depend on how many entries you have and the number of tickets entered by every single player from all WINR games.
Considering that millions of people are collecting tickets, getting truck by lightning must be easier than winning the prize.
Therefore, it's not a bad idea to trade all your tickets for cash as a bird in the hand is worth two in the bush.
How to Convert Tickets to Cash?
Open your wallet and tap on the dollar sign to exchange at least 10,000 tickets for $0.10.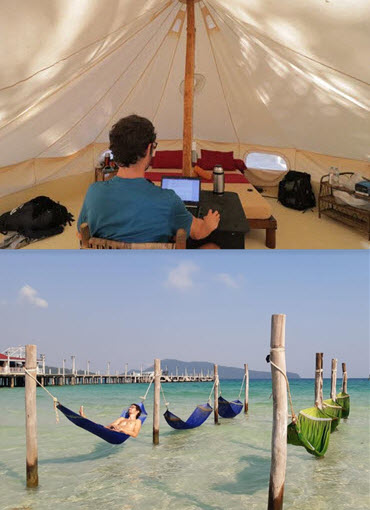 You can only cash out via PayPal once you accumulate $10 in your balance. That will probably take you a very long time, so you must be patient!
If you don't want to spend tickets in the next draw, you can deposit them in the bank.
This is useful if you are planning to convert tickets to cash and you still don't have 10,000 tickets.
Next, I will show you how you can reach $10 faster by completing offers and other simple tasks.
Free Tickets 
Just like with other WINR apps, Connect One allows you to get more tickets by installing games, watching videos, completing supersonic offers and inviting friends.

Get 2,500 tickets and $0.10 per friend that creates an account with any WINR game and use your code.
Earn 100 tickets per video view.
Enter my invitation code and get 2,500 tickets.
Earn up to 10,000 tickets per offer.
Is Connect One Legit? Does it Pay? 
Yes. Connect One is a legit app, but that doesn't mean they won't let you down. There are two major problems that can occur in your journey:
Tickets can be removed from your WINR account at any time, and for no reason.
You may not receive the payment.
There are lots of complaints on the Play Store that fall into one of these two categories. I am not saying that you won't make money. It's possible, but it's unpredictable! If most players were making money with Connect One, you'd expect to see lots of positive testimonials. That's not the case! You may have to read over 40 reviews to find one success story…
Does it mean the app is a scam? No. According to the Terms of Use, the WINR Games Inc may cancel your payment in its sole discretion. 

This reward platform is going viral! Cash out via PayPal, Visa, Gift Cards, and in-game currencies - Click here to find out how to generate an extra $10+ per day! 
Pros and Cons
Pros
It challenges your brain.
It's great for killing time.
Excellent graphics.
Cons
There are too many ads.
Your tickets can vanish overnight.
You may not get paid.
Is There an Alternative to Connect One? 

I am not aware of any similar game that reward players. However, if you want to get paid for playing other games, I suggest you to join a GPT site like Prizerebel and complete their offers. It's possible to make over $100 per month with this site, but that will require some time and commitment.
Conclusion 
Connect One is a very nice and challenge game. As for the cash rewards, you should not get your hopes high because you may never get paid. The company clearly states in their Terms of Service that they can reject your payment.
How I Make Money Online
In a nutshell, I create helpful content that ranks on top of Google's search results and attracts visitors from all over the world. As a result, I can earn revenue by displaying advertising and directing visitors to my affiliate offers.
Having this type of online business is life changing because it allows you to make money on your own terms and work from anywhere! If this is something that interests you, check out this excellent step-by-step program.
It's the same platform that helped me build an authority site from scratch and make $1,600 per month! Click here to learn more! 
Final Words
Thanks for reading my Connect app review. If you have questions or thoughts about the game, leave us a comment below.
Stay safe and peace out!