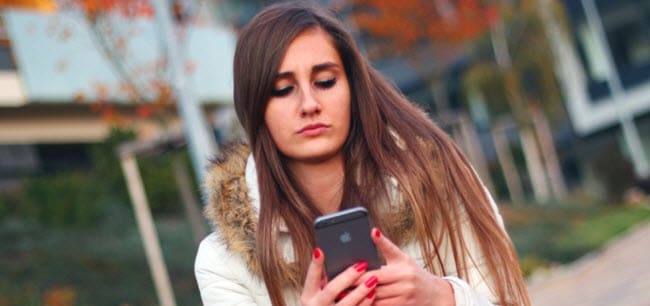 Lots of YouTubers are enticing their viewers to install mobile apps that pay simply for watching videos.
These so-called "influencers" have strong persuasion power to make millions of people believe they can make a decent amount of money with such apps.
In a video made by a popular Brazilian YouTuber, she claims to make $19.75 per week with this trendy Android application.
The woman starts the video by saying, "guys, look at how much money I made with just one app, JUST ONE APP!"
Then, she shows her PayPal statement with several $19.75 payments!
If that wasn't enough, she converts the total amount of dollars she earned in one month to "Real", which is Brazil's national currency.
That's R$408, which is equivalent to 40% of the minimum wage in that country.
Can you imagine the impact that this information will have on someone who is struggling to pay the bills?
Automatically, millions of unwary viewers will think they too can make almost half of the salary simply by watching funny videos.
They will quickly install the app, insert the YouTuber's referral code to earn that nice bonus, and start watching.
Now, if it's really possible to make R$400 ($79) per month, then the question is:

This reward platform is going viral! Cash out via PayPal, Visa, Gift Cards, and in-game currencies - Click here to find out how to generate an extra $10+ per day! 
How come these apps are not supported by World leaders as powerful tools to fight poverty and heat up the economy? Especially now with lockdowns and skyrocket unemployment!
Well, the truth is…
YouTubers Are Misleading You!  
You cannot make $19 per week by watching videos because these apps will pay you fractions of a cent per video.
Some people sell you the idea of building phone farms, but I am sure you don't have 30+ devices to start with.
Besides, apps have security systems to prevent more than one device per household. So, that's not a sensible approach!
Now, here is the catch!
Most YouTubers "forget" to mention that their money comes from the app's referral programs rather than watching videos.
In other words, they are making commissions whenever someone downloads the app and enters their invite code.

The YouTuber that I mentioned above has 660K subscribers and her video has reached over 300K views so far.
With this huge audience, she can make a ton of money without actually using the app.
It's very disturbing to see how they can deceive so many people by using these steps:
Create a YouTube channel, build a solid relationship by creating lots of informative videos.
If you are very charismatic and an excellent marketer, you can get thousands of subscribers within 1 – 2 years.
Start reviewing money-making apps/ sites and say positive things about it. Leave a link in the description with a referral code so people can give it a try.
Make a decent amount of money with the referral program.
Create another video of the same app/site showing that it paid good money, but "forget" to mention that it was the direct result of having hundreds of thousands of subscribers.
I guess it's clear how creator get richer while viewers just keep wasting time!
There is nothing wrong with using the app's referral program as long as you don't give people unrealistic expectations.
In the next section, I will show you some of the most popular apps that pay you to watch videos and how much money you can actually earn.
ClipClaps
ClipClaps is the app that paid the Brazilian YouTuber $19.75 per week. It's an innovative app that rewards users for watching viral videos.
The app has been installed more than 10 million times by people all over the world and is rated 3.8 stars.
What I like about ClipClaps is that it's 100% ad-free and lets you cash out via PayPal once you reach $0.10.
When you watch videos, you will collect chests that have a secret number of Clapcoins or raffle tickets. So, you never know much money you are earning per video.
After reading lots of reviews on Google Play, I noticed that it takes, on average, 3 months to make $10.
>> Read my ClipClaps review here

Bermi
Bermi is very similar to ClipClaps. It also pays you to watch funny videos, but instead of PayPal, it pays via crypto.
You will earn 1 BERM tokens for every 30 seconds of video, and it's important to know there is a cap of 200 BERM per day.
You cannot convert BERM to crypto automatically. Once you collect 100 BERM, you will have a chance to play the scratch card for a chance to earn cash rewards of up to $100.
However, the odds of winning anything higher than $0.01 USD is extremely low. So, you should expect to earn 2 cents per day with the Bermi app.
TV-TWO
I have recently reviewed the TV-TWO app and I was actually very excited to use it. The reason is that it gives credits for watching or favourite YouTube channel.
Yes, you get to choose the videos that you want to watch and get credits while watching them!
Unfortunately, I didn't live up to my expectations mainly because of the large number of complaints about payments.
Also, the payout turned out to be appalling!

After some calculations, I found that I must watch 16 videos to make a penny!
Conclusion 
As you can see, the cash incentive for watching videos on your phone is ridiculously low!
There are many other reward apps that offer the opportunity to earn money by watching videos such as FeaturePoints, Rewardable, and BFast BFree.
Me, personally, I don't think it's worth wasting time and internet data running these apps.
If you have limited internet on your phone, maybe buying a smaller data plan will leave you with more money in your pocket.
When you see a YouTuber or website trying to suggest you can make good money by watching videos, that's because they only care about their own pockets.
From what I can see, the best apps to over $20 per week are secret shopping ones. The downside is that most of them are limited to specific countries.
How I Prefer to Make Money Online
Watching videos on your phone will earn you a few cents per day or maybe nothing at all! So, why waste your time with such apps when you can reach a full-time income online?
In 2015, I discovered affiliate marketing, which is the same business model that allows you to promote products through links in return for commissions.
I started my online business thanks to this excellent step-by-step program. This well-structured training gave me confidence, motivation, and knowledge to work hard and keep on the right track.
Today, the business covers all my living expenses and allows me to work whenever and wherever I want.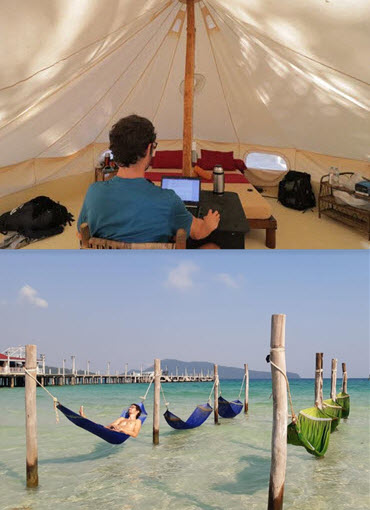 Just keep in mind that it takes hard work and perseverance to reach your financial goals.
The question is – would you be willing to put in the time and effort today to achieve life-changing results in the future?
>> Read my success story and learn all the details here! 
Final Words
Thanks for visiting and I hope this post was helpful. If you have any questions or thoughts about the topic, let me know in the comment section below.
Stay safe and peace out!