Welcome to my Givvy app review!
I have recently discovered the Givvy app, which is named "Earn money for Free with Givvy" on Google Play and App Store.
Givvy allows you to earn points for playing simple and fun games on your Android or iOS device.
You can either use your points to enter giveaways or you can exchange your points for real money via PayPal or Revolut. 
Different than many other money-making apps, it tells you exactly how many points you will earn if you win the game.
At first glance, Givvy seems like a great alternative to hundreds of deceitful apps that never let you cash out.
In this review, I will uncover all the details and give you my honest opinion about Givvy. Is it a scam or a legit application? Does it pay?
Before you leave, discover the step-by-step program that helped me build my own internet business and quit my job in 2019.
Givvy App Review
Name: Givvy
Developer: Givvy Ltd.
Type: Reward app
Availability: Worldwide (+16)
Price: Free
Minimum payout: $0.10 (Revolut) $0.29 (PayPal)
LEGITIMATE
Overall Rating:

3/5

This reward platform is going viral! Cash out via PayPal, Visa, Gift Cards, and in-game currencies - Click here to find out how to generate an extra $10+ per day! 
Givvy is a mobile application owned by Givvy Ltd, a company headquartered in Sofia, Bulgaria.
By installing the app, you will have the opportunity to earn points for playing free games, completing surveys, watching video ads, and referring friends.
After converting your points to cash, you can easily transfer the money to your Revolut or PayPal account once you have a $0.10 and $0.29 respectively.
Givvy is completely funded by advertisers, which means you will be exposed to ads while using the app. That's where all the money used to pay user are coming from.
It's important to mention that Givvy is entirely free. Besides, the opportunity is open to individuals of at least 16 years of age.
How Does Givvy Work? 
Installation and Registration 
Givvy is available for Android and iOS devices. After installing the app, you can get quick access just by accepting the Terms of Service and Privacy Policy.
Next, tap on the profile icon at the top left corner and sign in with Facebook or Gmail in order to save your account.

Participate in Giveaways
Givvy organises regular giveaways for users who complete tasks and play games. To be eligible to participate, you must have the necessary number of points, which depends on each raffle.
You can select the number of entries you would like to enter as long as you have enough Givvy coins. For example, entries for the $0.55 and $11 giveaways cost 10 points and 15 respectively.
There are many prizes ranging from a few cents to a few dollars, and the highest prize that I have seen was 55 USD.
What I like about Givvy is the winners are chosen on a random and transparent basis.
They show us the maximum number of participants allowed on each giveaway and the total number of entries entered. Besides, they publish the names and prizes of recent winners at the top of the dashboard.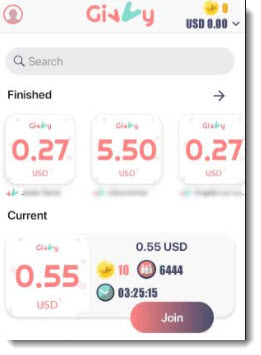 That provides a much higher level of transparency compared to this sweepstakes app by Viker.
Convert Points to Cash 
Givvy provides an interface for all users to exchange their collected virtual coins into real monetary value in a specific currency.
Therefore, instead of spending your points on raffle entries, you may want to save and convert them to cash. Many people prefer doing that because the odds of winning the giveaway is too low".
The problem is that the exchange rate is too low in relation to the number of points that you will earn by playing games and completing tasks.
Currently, 119 coins can be converted to just 0.01 USD.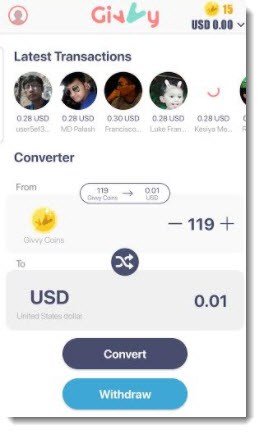 In the next section, I will explain all the possible methods of earning coins with the Givvy app.

Memory game
With the memory game, you will win 3 coins by figuring out 6 pairs of identical cards. It's a challenging game that will test your memory as you can only error twice.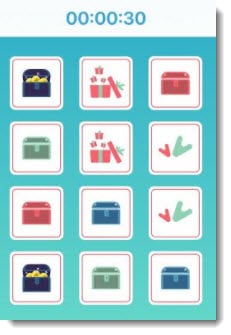 You can always double the coins earned by just watching a video.
Every day, you will get 6 lives for playing each game. However, you can get an extra life for each game by tapping on the heart at the top and watching a video ad.
Unfortunately, there is a limit of 1 ad per hour.
Tic-Tac-Toe (Noughts and Crosses)
With the classic Tic Tac Toe game, you have the chance to play against other users and win coins. The winner is one who places all 3 symbols in a vertical, horizontal or diagonal row.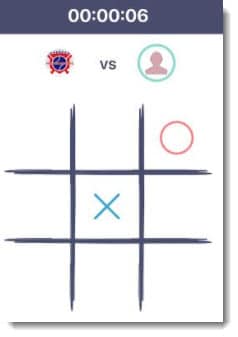 If you beat your opponent, you will earn 4 coins, and if there is a tie, both of you will get 1 coin each.

Calculate
In this game, you will get 4 coins for providing the correct results of 5 easy math calculations. You will have a deadline of 30 seconds.
Calendar Game
Win coins every day by staying in the application for 5 consecutive days. The total number of Givvy coins you will earn at the end of the 5 days is 31.
I have recently reviewed another app from Givvy Ltd. It works just like Givvy, but it provides more interesting games such as the Balloons and the Rectangles.
Answer Surveys 
You can collect 300 Givvy coins by sharing your opinions with a third party company such as Pollfish.
Converting 300 coins for cash will give you just $0.02, which means you are not getting paid fairly for your opinions.
According to Givvy, less than 10% of the surveys are completed successfully because depending on your first answers, you will not qualify for the survey.
I have seen many complaints about Pollfish on the internet because it disqualifies panelists halfway through the survey. I tried to complete one just to see if I would get 300 points, but they screened me out.
If you want to earn a better rate for completing surveys, I recommend this reputable reward platform.
Invite Friends
Invite friends to install the Givvy app and you will both win 130 coins when your friends confirm his/her phone number. In addition, you will win 240 coins when he/she collects 500 coins.
You can share the link with your friends or family via any social media platform, or you can copy the link and share it on the internet.
How do You Get Paid? 
Givvy currently processes payments via PayPal and Revolut once you reach 0.29 USD and 0.10 USD respectively.
If you win any giveaway worth more than 0.10 USD, you can withdraw the money immediately. However, if you are trying to redeem coins, you must convert them to cash first.
According to Givvy, PayPal has limited them to send low amount payouts. That's why they had to offer the Revolut option so people could cash out 0.10 USD.
It's possible that in the future, they would have to increase the minimum payout via PayPal from 0.29 to 1 USD.
The money will be transferred to your payment provider account within 5 – 7 business days. Some people praise the app for its almost instant payments!
Upon withdrawal, Givvy will check your app usage for compliance with the terms and conditions. If you didn't break any rules, the company will send your payment.
Is Givvy Legit? Will You Get Paid? 
Yes, Givvy is of those rare applications that actually pay users! If you visit the converter page, it shows the latest transactions made by users.
Unlike many other mobile games, the app doesn't manipulate cash reward to prevent you from reaching the minimum payout.

The reason is that the number of coins you will earn if you win the game is pre-defined. So, they cannot cheat on you!
The main problem is Givvy is that points are worth very little money! One user claimed that she played the games for 1 month before she could cash out 0.29 USD.
You can only earn a decent amount of money with the Givvy app if you win the giveaway or invite lots of people.
Still, only popular YouTubers with thousands of subscribers can make good money by promoting the app and sharing their referral code.
Pros and Cons
Pros 
Minimum payout is just 0.10 USD.
Get paid via PayPal and Revolut.
Giveaways are organized in a transparent manner.
Fast payments.
Cons
Low pay.
There are limited lives
You can only watch 1 video ad per hour, which means you cannot play as much as you want.
Many people get bored of playing those games.
There are some glitches.
Conclusion 
Givvy is a legitimate and honest app that is processing fast payments with no issues. It stands from other reward apps due to the simple fact that let users cash out with no issues.
After reviewing hundreds of money-making apps, I know Givvy is a rare find!
The only problem is that coins are worth very little money, so it takes a long time to cash out a measly $0.29.
The company organizes lots of giveaways, so you can try your luck and win a few dollars.
If you want to make money by participating in free giveaways, you can try this daily raffle app, which pays $125, $250 and $1000 to winners.
Different from most sweepstakes apps, you can check the integrity of the raffles using message authentication code.
Earn a Full-Time Income Online
If you don't want to rely on luck to make a decent amount of money online, I suggest building your own online business.
More specifically, you could create an affiliate site and earn commissions as an affiliate.
That's exactly the path I decided to take back in 2015, and I am so glad I did. Today, my internet business allows me to work remotely and generate revenue that covers all my living costs.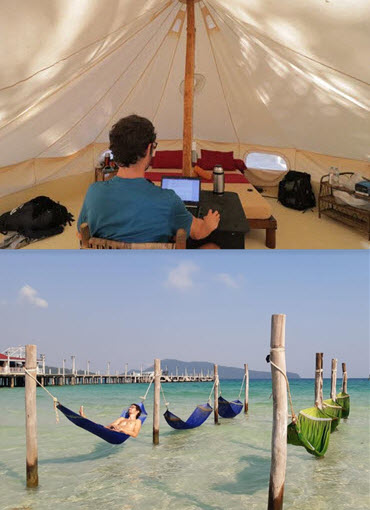 It takes a lot of time and hard work to create an income-generating website, but it's something you can do without any special skills.
By following this excellent step-by-step program, I created a site from scratch and learned how to attract a large audience to it.
This well-structured program will give you knowledge and support you need to keep on the right track and avoiding trial and effort.
Final Words 
Thanks for taking the time to read my Givvy app review. I hope it gives you a good idea of how this app works. if you have any questions or would like to leave an honest review, feel free to use the comment section below.

Stay safe and peace out!