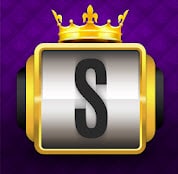 Welcome to my Spin Royale app review!
Hundreds of reward apps have been created for Android and iOS devices in the last few years.
One popular application is Spin Royale, which offers free spinnings for a chance to win cash rewards.
Everybody loves free cash, which explains why apps like Spin Royale are used by millions of people around the world.
There is no doubt that such applications benefit from the urgent need that people have in making quick money.
Unfortunately, most of these apps only pay a tiny percentage of users.
In this review, I will explain how Spin Royale works and give you my frank opinion about it. Is it legit? Does it really pay once you reach $10?
You may also want to check out the step-by-step program that helped me reach $1,600+ per month working from my laptop (no special skills required). 
Spin Royale App Review 
Name: Spin Royale
Website: https://viker.co.uk/
Company: Viker Limited.
Eligibility: Worldwide (+18)
Price: 100% free
Type: Entertainment (no financial risk)
LEGITIMATE
Overall Rating: 1.5/5
What is Spin Royale?
Spin Royale is a sweepstakes app where users can participate in free contests for a chance to win cash rewards.
The app was created by Viker Limited, which also operates many reward apps, including this free slot game.
It's a simple "game" that works by just pressing the "SPIN" button.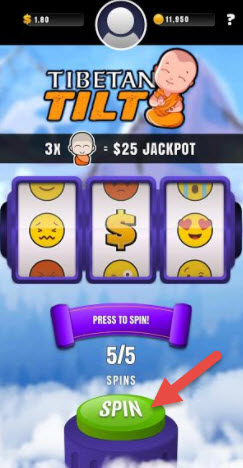 If you match 3 symbols in the slots, you will win cash or tokens, which can be cashed out once you reach $10 and 5,000,000 tokens ($5) respectively.
Just like most apps, Spin Royale is funded by advertisers, who pay for displaying video ads on the app. That explains how the company is able to make profits and give away prizes.
Those videos promote other money-making games that often don't live up to people's expectations. So, if you see an ad showing people earning lots of PayPal cash, don't fall into the trap of installing it before reading the reviews.
Pros and Cons
Pros
It's available on Android and iOS devices.
Open chests daily to win prizes.
Cons
Your chances of winning the jackpot are extremely low.
As you get closer to $10, cash rewards get smaller and smaller.
Lots of people get stuck before reaching the $10 mark and give up.
It takes a long time to collect 5 million tokens.
There are frequent ads.
How Does Spin Royale Work?
Installation and registration
Spin Royale is available for free on the App Store or Google Play. After installing the app, you can register using your Facebook account and then select the currency you would like to be paid in.
It's possible to skip the registration, but you can only claim your cash reward if you are logged in.
Having an account also allows you to save your progress, compete on the daily leaderboard, and earn tokens by referring friends.

I highly recommend that you read the sweepstakes rule before playing.
How to Play
Every day, Spin Royale will give you access to over 10 slots for a chance to win virtual cash and tokens.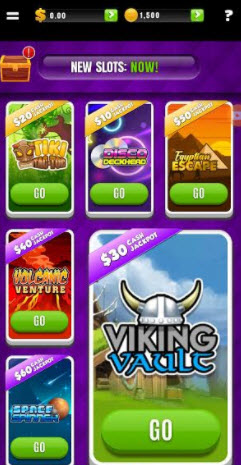 You can spin 5 times on each slot. If you match 3 winning symbols, you will earn the jackpot, which ranges from $5 to maybe $100. Make sure you take a screenshot as evidence that you won the prize.
Spin Royale does not state the probability of winning the jackpot, but I assume it's extremely low.
I read the Terms and Conditions and could not find any information about how winners are selected. They also don't state the number of prizes given on any given period.
If you match 3 dollar signs or 3 other symbols you will earn a few cents or tokens respectively.
Keep in mind that the number of tokens you will earn is equivalent to fractions of a cent. For example, 1,000 tokens are worth $0.001.
After 2 or 3 slots, you will watch a video ad of around 30 seconds. These ads usually promote other money-making games that give the audience an unrealistic expectation of making $100s and $1000s. Don't fall for them!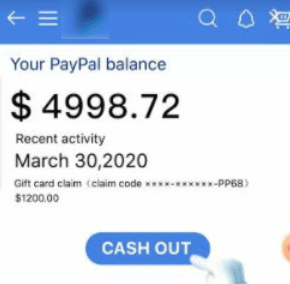 Chests
You can open chests daily to win cash and token rewards. The app claims you can maximize your earnings at the end of 9 days. After 9 days, the chests will reset so you can continue collecting prizes.
Is There Any Other Way to Earn Tokens
Unlike Spin Day, Spin Royale doesn't have other simple tasks that would help you accumulate tokens faster. The only way to earn more tokens is by inviting friends.

Invite Friends
If you visit the achievement's tab, you will see the option to invite friends.
Spin Royale claims you will get 100,000 tokens for every friend that you invite using your unique code.
You need to be logged into Facebook to use this feature.
How do You Get Paid?
You can request a payment via PayPal once you reach $10, £10 or 10 euros in your cash balance.

This reward platform is going viral! Cash out via PayPal, Visa, Gift Cards, and in-game currencies - Click here to find out how to generate an extra $10+ per day! 
In addition, you can withdraw $5, £5, or 5 euros once you accumulate 5 million tokens. Discover the apps that pay instantly here.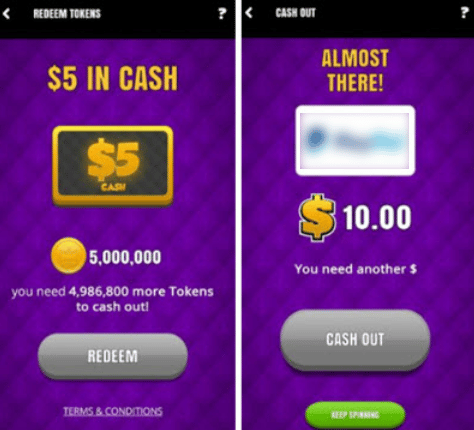 Spin Royale claims that they will place the order for your prize within 7 days of your request.
It seems like you will make $10 fast, but it will probably take months due to the diminishing rewards. Lots of people give up because they don't see any progress once they reach $7 – $9.
Tokens continue to add up, but it will take ages to reach 5,000,000!
Keep in mind that only users who are logged into Facebook are able to cash out.
Is Spin Royale Legit? Will You Cash Out?
In the beginning, you will earn cash frequently, but once you reach $7 – $9, the cash reward will be far and few between.
Many people have left a negative comment saying they are stuck and cannot earn more cash.
If rewards are random, then how come so many users experience the same pattern of diminishing returns?
Many people are wondering if they will ever reach $10 or 5,000,000 tokens. Unfortunately, no one can give you a definitive answer apart from Viker.
Maybe you can cash out after a couple of months, but don't set high expectations.
Even if users were getting paid after playing for 3 months, you would probably see lots of 5-star reviews on Google Play. But that's not what I see.
Many people who left 4 or 5-star reviews say they like the app and expect to cash out, but I haven't seen any positive feedback about payments.
Despite the difficulty in earning real money with Spin Royale, it's not considered a scam. Otherwise, it would have been banned from both Google Play and the App Store.
Tired of playing game with nothing to show for it? Learn how to create passive income sites here. No tech skills required!  
Conclusion
Spin Royale is very similar to most sweepstakes apps available on Google Play. You must be incredibly lucky to match 3 winning symbols and earn the jackpot.
Also, you must be persistent and fortunate to finally press the cash out button. That's because in general, the more you play, the fewer cash rewards you will earn.
Lots of people get discouraged and give up once they realise this pattern. I would give up too!
After playing Spin Royale for months on end, maybe you can reach $10 or $5. However, there is no guarantee that you will get paid.
If you are serious about making money online, Spin Royale if not the answer.
Is There an Alternative to Spin Royale? 
There is an incredible number of sweepstakes apps, but I only recommend the Daily Raffle.

This is the only app that allows participants to check the integrity of the raffle by using the HMAC generator.
With the Daily Raffle, you can enter up to 300 tickets every day for a chance to win $125, $250 and the jackpot of $1000.
How I Prefer to Make Money Online
I can relate to the frustration of relying on apps and sites to make money online. That's why I suggest you build your own online business.
Lots of people will skip this advice because they think this is another sales pitch.
Indeed, there are many unscrupulous marketers selling overpriced courses and trying to make you believe you can start making thousands of dollars within a few weeks or months.
That's ridiculous, I know!
However, that doesn't mean you should give up on the opportunity to make a full-time income from home. Also, it doesn't mean there aren't legit and helpful training courses out there!
Free information is great, but the problem is that everyone is trying to make money one way or the other. So you have to trust someone or you will get stuck.
I started my online business in 2015 using this excellent step-by-step program that I still recommend to this date.
It's free to join, and the price for continuing education, tools and support is fair. Click here for details.
Thanks to this well-structured training and helpful community, I built an income-generating website and quit my job in 2019.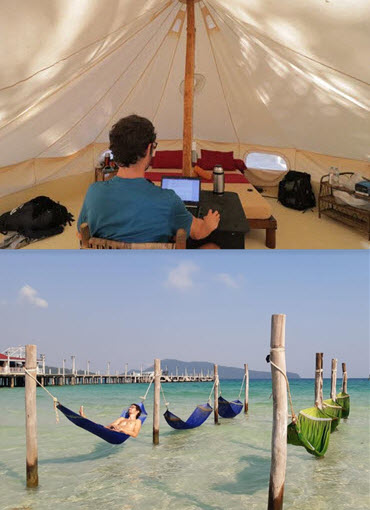 The proof that it works is right before your eyes. If it didn't work, you wouldn't have found my article on Google.
Final Words
Thanks for taking the time to read my Spin Royale app review. I hope it gives you a better understanding of how it works.
Feel free to ask any question or leave your review in the comment section below.
Stay safe and peace out.