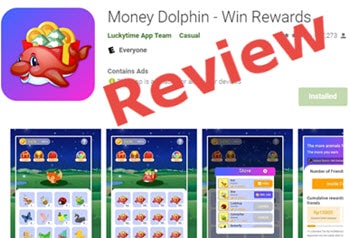 Welcome to my Money Dolphin app review!
I was browsing the Play Store recently when I discovered another reward application called Money Dolphin.
This is another addictive idle game that supposedly gives you dividends for unlocking specific levels. Virtual cash will accumulate in your account, and you may request payment once you reach 120 rupees.
Thousands of people in India and many other countries are downloading Money Dolphin with the expectation to cash out.
I guess you don't want to spend too much time merging animals and don't get paid what you deserve. So, is Money Dolphin scam or legit? Does actually pay if you meet their requirement?
Check this review before installing or achieving higher levels!
Highly Recommended: This step-by-step program helped me build my own online business and generate $1,600+ per month. It's free to join!
Money Dolphin App Review
Full Name: Money Dolphin – Win Rewards
Developer: Luckytime App Team
Eligibility: Worldwide
Payout threshold: 120 Rs
Price: Free (no in-app purchases)
Overall Rating: 

1/5
What is Money Dolphin?
Money Dolphin is an animal merging app that claims you can win real cash rewards. It encourages you to combine identical animals of the same level to unlock new ones.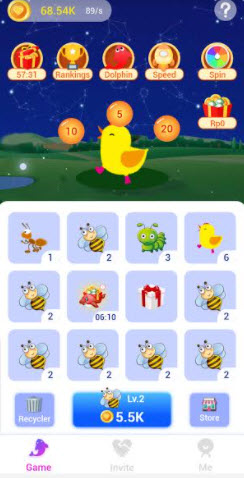 As you upgrade and achieve certain levels, you will get special Dolphins that pay you dividends. 
Money Dolphin is very similar to several idle games such as Money Whale, Kitty Town, and Merge Animal Kingdom.
How Does Money Dolphin Work? 
Installation 
Money Dolphin works on any Android device. Therefore, you can install it on Google Play and enjoy the game immediately.
How to Play? 
Here are the basic rules:
When you put together two animals of the same level, they will be synthesized into a higher-level animal. The higher the level of an animal, the more gold coins it will generate.
If there is no vacant lot, drag any low-level animal to the recycler to open up space. You can also send the animal to the jungle to breathe fresh air
You will different divided dolphins when you reach specific milestones. For example, you will experience dividends for 5 – 15 minutes every 5 level.
Once you merge 2 level-37 dolphins, you may get a special dolphin and earn a bonus of Rp 30,000 ($400) or permanent dividends. 
Money Dolphin is very time-consuming and forces you to watch a ton of ads to speed up the process. You need to buy animals, but the problem is that they become more and more expensive!
At some point, you have to watch a video in order to make a single purchase. Therefore, Money Dolphin lure players into watching frequent ads in return for a decent amount of gold.
Sorry, I don't have patience for this!
You can earn real cash rewards by playing games and completing simple tasks. Join this GPT site for free and start today!

Earn Rewards from Friends
Invite friends in the invitation rewards to get daily rewards. The more active your friend is, the more revenue you will earn.
How to Withdraw Rupees? 
After you reach the goal of each stage, the revenue will be automatically transferred to your balance. The first withdrawal is Rp 210.  
The owner promises to deposit the money within 3 business days with no transaction fees for the first withdrawal. Additional withdrawals will deduct a 3% fee.
Does Money Dolphin Pay? Is it Legit? 
Despite being installed over 100,000 times, Money Dolphin doesn't have many user reviews yet, which is strange.
I checked all the reviews, and none of them reported a successful withdrawal. Without evidence of payments, it's really hard to believe the developer is rewarding players.
They don't even state which payout methods are available. Besides, if you check the Terms of Service, it seems written for their other game called Plinko Time.
Therefore, I am not sure if the same rules apply to Money Dolphin. If so, they claim winners are selected at random by a computer algorithm. However, there is no transparency regarding how many prizes are available and at which intervals.
Conclusion 
I don't believe people get paid for playing Money Dolphin or any other merging game. Some idle games are cool, but this one has poor graphics and makes you watch an insane number of ads.
Don't play with the expectation to win rupees because you will just waste precious time and expensive data.

The developer has no obligation to give away cash prizes. On the other hand, you are helping him earn ad revenue every time you watch a video ad. This is so unfair! 
Here are other three reviews of similar games:
Earn a Full-Time Income Online
Have you ever thought about supplementing or even earning full-time income from home?
There are many options available, but content marketing is one of the best business models for many reasons.

This reward platform is going viral! Cash out via PayPal, Visa, Gift Cards, and in-game currencies - Click here to find out how to generate an extra $10+ per day! 
It doesn't involve direct selling and you don't need to report to a boss! You can work from anywhere, anytime you want.
There is no other way to achieve more freedom than this unless you become a millionaire! Well, you don't need to have millions in the bank to enjoy time and location freedom.

Thanks to this excellent training platform, I created a website that ranks high on Google and covers all my expenses.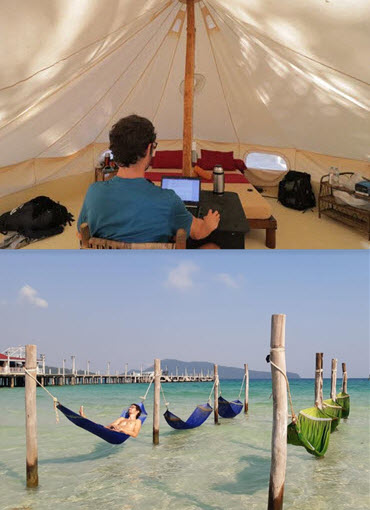 Follow the lessons, work hard, and don't stop until you reach your goals!
>> Click here and start today!
Final Words
Thanks for reading my Money Dolphin app review. I hope it was helpful. So, what do you think about it? Did you cash out?
Feel free to share your results and contribute to the discussion!
Peace!