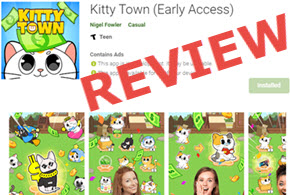 Welcome to my Kitty Town app review!
Kitty Town is another idle game where players merge kittens with the expectation to win a lot of money.
In one of their video ads, they show a game simulation that dishes out virtual cash at a staggering rate. Not only that, but they suggest players can withdraw hundreds of dollars via PayPal. 
I already reviewed a bunch of similar games with different themes like dogs, puppies, buildings, ships and even money trees. So, I am familiar with how they operate, but many people are still unaware and need to be informed about their pitfalls.
That's why I'm writing this Kitty Town review as warn as many people as possible. Is it legit? Does it pay or not?
Keep reading to find out and make an informed decision!
Before you leave, discover the step-by-step program that helped me reach $1,600 per month working from home. No special skills required! 
Kitty Town App Review
Name: Kitty Town (Early Access)
Developer: Nigel Fowler
Eligibility: Worldwide – age: +18
Prize: Free – no in-app purchase required
Payout threshold: £270
Overall rating: 

1/5
What is Kitty Town?
Kitty Town is a merge game where players combine the same kittens to unlock new ones at a higher level. According to the app description, the more you merge, the more rewards you will get.
It provides the same gameplay as in Puppy Town and Cutie Garden, which are games make it practically impossible to cash out.
So, the reason I am skeptical about Kitty Town is that this gaming industry has a solid track record of not paying.
Kitty Town is owned by Nigel Fowler, who also operates this free dice game and a few others like Monster Drop and Lucky Hoop.
How Does Kitty Town Work? 
Installation and Permissions
Kitty Town is available on Google Play for Android devices. Before installing the game, be aware that the app can not only read but also change the contents of your SD card.
I think this very disturbing because it means they can have access to your personal information. So, if you don't trust the app, it's better to keep it safe and avoid installing it on your phone.
How to Play Kitty Town? 
It's so simple! Here is the lowdown:
Slide and connect two identical cats of the same level.
The two kittens will merge and generate a higher-level cat with a distinct personality.
Whenever you unlock a new level cat, you will win virtual dollars.
Free kitties will appear on a platform at regular intervals.
Each idle cat collects a specific number of coins per second, depending on its level.
Tap to buy more kitties and keep merging to unlock additional levels.
Complete daily tasks to earn more coins.
Take advantage of the auto-merge feature by watching a video ad. If you activate this tool, the animals will be merged automatically for 3 minutes!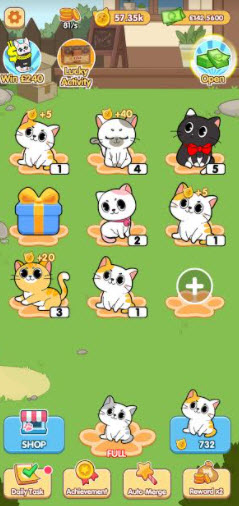 I played Kitty Town for less than 10 minutes and accumulated over £120. However, the app won't let players redeem until they reach £240 or the equivalent in their currency.
Well, you may think it will take the same time to earn the other half and cash out. But that's the case as the more you play, the less you will earn.
How Do You Get Paid? 
Once you accumulate the amount of cash required, open your cash balance and choose the payment method. There are several options including PayPal, Line Pay, Coinbase, Tez, Cash App and more.

Next, tap "Confirm Withdrawal" and submit your details.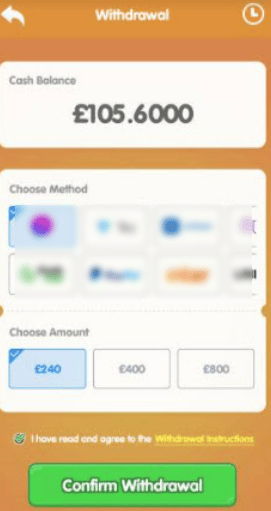 Note there is a cat icon at the top with the saying: "Win £240". In this section, you can withdraw an Amazon gift car worth £240 by claiming a specific amount of virtual cash every 10 levels.
Check out the top-rated apps that pay instantly!
Lucky Activity
As with other "money games", Kitty Town also encourages players to collect puzzle to redeem gifts such as MacBook Pro, Louis Vitton bag, Samsung Galaxy S20, and more!
You can collect the fragments while merging the kitties, playing the Lucky Spin or the Bubble of Puzzle.
It's important to know that Kitty Town is giving users the expectation to win prizes with the purpose to maximize revenue.
Every time players watch sponsored videos to collect the virtual items, they are helping the developer make money.
Is Kitty Town Legit? Does it Pay? 
It's very unlikely that you will receive money or prizes from this developer since he is not obligated to reward anyone. Tokens have no monetary value, and everything that appears in the app, including the cash balance, is owned by the developer.
There is no evidence that he is processing payments or rewarding players who may reach the payout threshold. Therefore, I assume there are no real payments since users have no right to their prizes.
What usually happens when you play a game like Kitty Town is a gradual decrease in the amount of cash rewards.

They give you hope to withdraw the money once you reach £240, but make it almost impossible to cash out by gradually decreasing the amount of virtual cash.
In the process, you are led to watch an insane number of videos that consume a lot of data.
To top it all off, Kitty Town is still in development (Early access), which means people cannot write and publish reviews on Google Play.
Raise your hand if you think this is a tactic to avoid loads of negative feedback on the front page!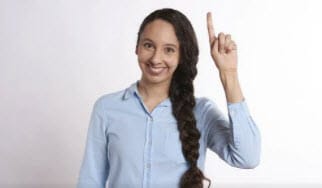 This reward platform is going viral! Cash out via PayPal, Visa, Gift Cards, and in-game currencies - Click here to find out how to generate an extra $10+ per day! 
Conclusion 
Kitty Town is a great time-killer game with excellent graphics. However, this is not a real money maker!

The developer is promoting his app to an audience that is probably desperate for an extra income. Therefore, people will watch lots of sponsored videos with the expectation of cashing out!
It's a disgraceful business since users are unlikely to get paid despite meeting the requirements. So, they end up wasting a significant amount of time that could be used more productively.
Verdict: Not Recommended
Earn a Full-Time Income Online
Imagine being able to work anytime, anywhere you want!
There are many options at your fingertips, but content marketing is the one I recommend for most people. It doesn't require any special skill and provides the highest level of freedom since you don't have to report to a boss or customer.
Despite its simplicity, the business model requires solid SEO and marketing principles to grow an online audience. That's why I recommend you invest your time in a reliable program that will show you the way.
Thanks to this excellent training platform, I created a site that ranks high on Google and allows me to work from my laptop.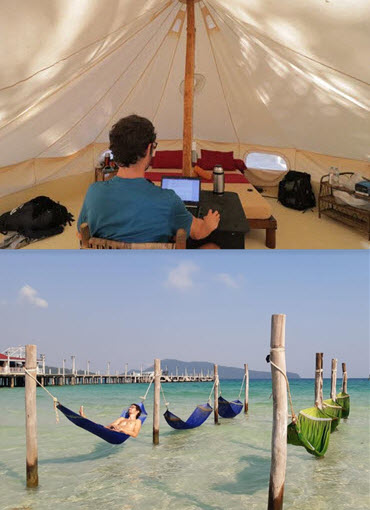 Follow the lessons, do your best, and don't stop until you make your dreams come true!
Final Words
Thanks for visiting this blog and reading my Kitty Town app review. I hope it was helpful!
If you have questions or thought about this game, let us know in the comment box below.
Peace!