Welcome to my Merge Master app review!
Half a million people have already installed Merge Master with the expectation to win easy cash.
All you have to do is place blocks with the same number together so they merge into a higher number block.
As you play the game, you will accumulate virtual dollars that can be redeemed via PayPal.
But as expected, the money can only be transferred to your account once you reach a specific amount. With Merge Master, the target is $100!
Many people are skeptical and wondering is this is another scam app. So, can you really meet the requirement and cash out? Is Merge Master legit or fake? Keep reading to find out!
Recommended: This step-by-step program helped me generate over $1,600 per month and become a digital nomad. It's free to join!
Merge Master App Review
Full Name: Merge Master – Number Merge Game
Developer: 600 Game Studio
Eligibility: Worldwide
Payout threshold: $100
Price: Free (no in-app purchases)
Overall Rating: 

1/5
What is Merge Master? 
Merge Master is an addictive puzzle game where you combine blocks with the same number.

This reward platform is going viral! Cash out via PayPal, Visa, Gift Cards, and in-game currencies - Click here to find out how to generate an extra $10+ per day! 
The game is great for killing time, but most people play because they hope the company will pay them $100.
Merge Master is far from being an innovative game. In this blog, I reviewed very similar apps such as Merge Numbers Plus, Neon Pop Numbers, and Stack the Numbers.
How Does Merge Master Work? 
Installation and Permissions
Merge Master is available for free on the Play Store and doesn't ask any permission.
However, once you install the application, you automatically grant access to all the media and files on your device. That means the developer can read, modify, and even delete contents on your SD card!
Why does a game like Merge Master need access to our personal information? Be careful!
How to Play Merge Master? 
It's simple! Just tap the screen to shoot the numbers in a straight line. When two blocks with the same number are put together, they merge into one block and the number is doubled.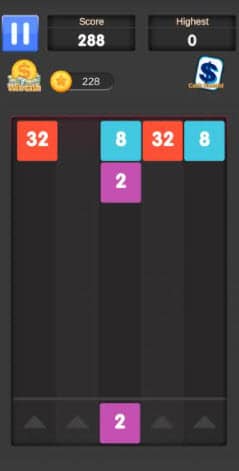 It follows the geometric sequence: 2 – 4 – 8 – 16 – 32 – 64 – 128…
The blocks are merged vertically and horizontally. You should think carefully about where to shoot the blocks so they don't reach the bottom.
Tired of apps that do not pay? Check out my top recommendation for making money online! 
Cash Rewards
As you already know, Merge Master offers cash rewards as a bait to maximize advertising profits.
They will give you virtual dollars when you unlock a higher number, but only after watching the video.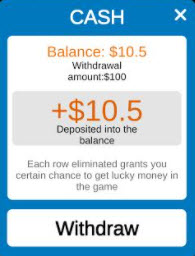 You can only request the payment once your balance account reaches $100. In addition, you will get coins for merging blocks. If you open the coin wallet, it says 1 million coins are worth $50 Amazon gift card.
So, even if people get bored with the game, they will keep playing for much longer because of the cash incentive.
Is Merge Master Legit? Does it Pay? 
No, I don't think it does! Merge Master will decrease your rewards gradually and make it nearly impossible to cash out.
After the $70 mark, the app will give you just $0.01 every once in a while. It's so discouraging!
Many people keep playing because they refuse to accept failure. However, those who persist will eventually get stuck before reaching $100.

One reason is that Merge Master stops displaying ads, so you cannot collect virtual dollars.
I was reading the reviews on Google Play and found one person who wasted 7 hours playing this game.
So, is Merge Master a scam, then? Although I believe you won't get paid, I cannot prove that the developer is not rewarding users who reach $100. Therefore, I cannot give a definitive answer without solid proof.
Conclusion 
Merge Master is identical to many number puzzle games not only in terms of gameplay but also rewards.
It makes you think you will cash out as long as you earn $100. However, many players report they can never meet this requirement.
The developer is making profits while thousands of players are watching their sponsored videos with the expectation to win cash. It so unfair!
I think the competent authorities should review their marketing and business model asap.
Verdict: Not Recommended

Is There An Alternative to Merge Master? 
If you need money, forget about Merge Master or any similar app that supposedly pays hundreds of dollars via PayPal! Not only your will waste time but also internet data.
Don't worry! There are legit applications that pay users for installing and playing games.
For example, the Money Well app gives you access to a list of sponsored games. You will earn tickets per minute of gameplay and cash out $0.50 as soon you collect 4999 tickets.
Many users report receiving the money within just 24 hours! Not many people have a positive experience with this one. In that case, you can't go wrong with Mistplay, which is is the most popular loyalty app for gamers.
Earn a Full-Time Income Online
If you are sick of deceitful and low-paying apps, I suggest you build your own online business. It allows you to earn commissions and ad revenue that amount to thousands of dollars per month.
One of the best ways to build this type of business is to provide valuable content and establish a strong online presence.
I didn't have a clue back in 2015, but thanks to this step-by-step training, I learned the ropes and created a profitable site. Today, it's my only source of income, and allows me to work as a digital nomad.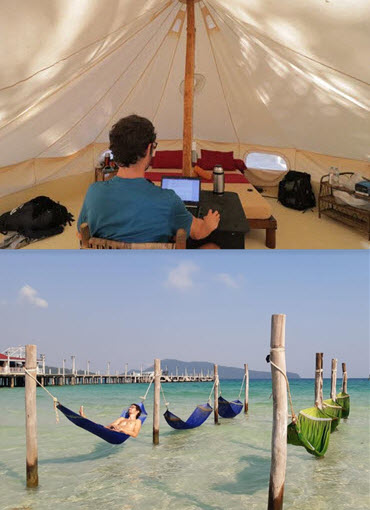 If you wish you could quit your job and work independently from your laptop, why not give it a try?
Watch the lessons, ask for support and take massive action towards your dreams!
Final Words
Thanks for reading my Merge Master app review. I hope it was helpful!
So, what is your opinion about this game? Did you reach $100? Kindly share your thoughts and results in the comment box below.
Peace!