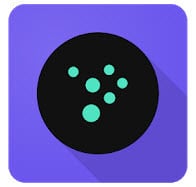 Many people are wondering if the Mistplay app can really reward users for playing games on their phone. It seems too good to be true!
In this review, I am going to tell you whether this Mistplay is a scam or legit opportunity, as well as give you my honest opinion about it.
If you want to learn step by step the same strategy that earns me over $1,000/mo from my laptop, check out my #1 recommendation! No previous experience required! 
Mistplay App Review
---
Name: Mistplay
Website: http://www.mistplay.com/
Price: Free
Strategy: Earn money for playing games

LEGITIMATE

Overall Rating: 

2.4/5
What is Mistplay App? 
---
Mistplay is a loyalty app that allows you to download free games on your Android and earn rewards for playing.
The app gives you units (points) that you can redeem for Amazon, iTunes, and Prepaid visa gift cards.
The longer you play, the more units you will collect and thus, the more rewards you will get.
Is Mistplay a Scam? 
---
No, it isn't. Mistplay is a legit app developed by a Canadian company called Mistplay, Inc.
However, that doesn't mean the app will work perfectly as you expect. I am saying this because if you search for user reviews on the Google Play Store, you will see some complaints. So, not everyone is happy.
The biggest problem is that you have no control over how many units you will get for playing a given amount of time.
In other words, how much you earn today may be different from how much you will earn tomorrow, even if you play for the same amount of time.
Besides, some people claimed that the number of points required to redeem for a gift card increased over time.
Pros and Cons
---
Pros
Earn 200 units as a signup bonus.
There are fun games on the list.
Cons
Low earning potential.
You never know how much money you will earn per hour played.
It will probably take you months to redeem for a $5 gift card.
There is no option to redeem via PayPal.
How Does it Work?
---
Mistplay is available for Android devices, and you download it from the Google Play store.
After the installation and registration, you will be asked to give permission to show things on top of other apps you are using. Also, you will have to disable the power saver mode of your phone.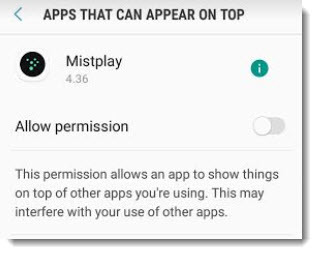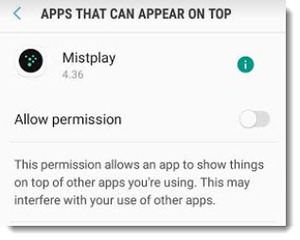 Note that you won't earn units if you don't do that.
Next, all you have to do is select the game you want, download it and start playing.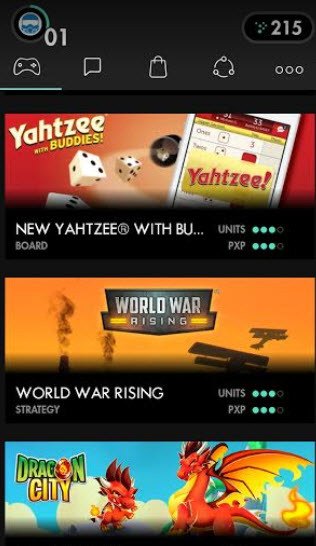 It's important to mention that you will just earn rewards when you are actively playing. Unfortunately, leaving the app open is not enough.
The longer you play, the more Game experience points (GXP) you will earn. As a result, you will earn points extra points when you level up. 
Another way to make money with Mistplay is by inviting your friends through your affiliate link. You will earn 100 points for every friend that installs the app.
How Much Can You Earn? 
---
This is a difficult question to answer because it depends on the game, your level, and probably other things you have no control.
To give you an idea, I decided to play Final Fantasy XV, and after 5 minutes, I reached level 2 and got 15 units.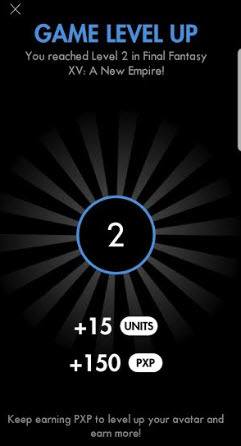 Considering 2000 units is worth a £5 Amazon gift card in the UK, I made £0.03 for playing 5 minutes. 
The truth is that even if you are an avid game player, it can take you months to get a $5 gift card.
Can Mistplay Ban You? 
---
Mistplay will block a user's account only if the person trying to use an auto clicker, a VPN, or any software to game the system.
Different from other cash apps such as Reward Stash and Streebees, Mistplay doesn't have a clause that says they can terminate your account without reason.
Therefore, you should not get banned if you are playing by the rules. If you do get blocked and you have done nothing wrong, send them an email because their fraud identification system isn't perfect and can make mistakes. 
Payment 
---
As I already mentioned, once you reach the minimum threshold, you can redeem your units for Amazon, iTunes or Visa Prepaid card.
The minimum threshold depends on your country, gift card, and reward value. In the UK, the options are:
Amazon Gift Card:
0.50 GBP – 400 units
5 GBP – 2,000 units
10 GBP – 3,900 units
Prepaid Virtual Visa
5 USD – 1,800 units
10 USD – 3,000 units
iTunes
10 GBP – 3,900 units
£15 GBP – 5,800 units
Conclusion 
---
Mistplay is a legit app, but I can only recommend this app to make money if you already play these games regularly.
If you do, then why not play and earn money at the same time? Even if it takes months to earn $5, it's free money for you!
Now, the truth is that there are much better ways to earn an online income. Keep reading to find out my recommendation.
Are You Serious About Making Money Online? 
---
If you are serious about making money online, it's crucial to get rid of all the distractions and think about providing value to the internet.
In 2015, I was wasting long hours taking surveys and earning less than £3 per day.
Luckily, I discovered an excellent step by step program that showed me how to earn affiliate commissions.
The method consists of creating a simple WordPress site, writing helpful content, and promoting other people's products.
What motivated me to start working for myself online was the freedom!
I can set my own hours and, better than working as a freelancer, I make money even while I am on holidays!
If you are interested in this business model, check out my No.1 Recommended Platform.
The owners Kyle and Carson have developed this incredibly helpful training and community that has turned LOTS of newbies into 6 figure earners. It has a free started membership to test the waters!
Thanks for checking out my Misplay review. If you have any questions, just let me know in the comment section below.
Stay safe and peace out!