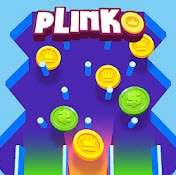 Welcome to my Lucky Plinko app review app!
After watching a video ad about Lucky Plinko, I decided to install the app and do some research into another unrealistic opportunity to make $100.
These "money-making" games are all using the same "magic formula" to recruit crowds of players and maximize their profits.
The story repeats itself. The result of playing such games cannot be other than empty pockets and lots of frustration!
In this review, I am going to show you how Lucky Plinko works and give you my frank opinion. Will you get paid after losing hours of sleep trying to reach $100? Is Lucky Plinko a scam or a legit application?
Before you leave this page, discover the step-by-step program that helped me reach $1,600+ per month from my laptop and quit my job. No special skills required! 
Lucky Plinko Review
Name: Lucky Plinko
Developer: Shape Keeper Ltd
Eligibility: Worldwide
Minimum Payout Threshold: $100
Price: Free (no in-app purchases)
Overall Rating: 

1/5
What is Lucky Plinko?
Lucky Plinko is an addictive ball game where you can earn virtual currency and hopefully, withdraw the money via Paypal.
The app is operated by Shape Keeper Ltd, a Hong-Kong based company that also created this coin pusher game and many other sweepstakes apps.
With Lucky Plinko, you must drop the balls at the top of the board so they collide with the obstacles and fall into the slots. It's almost identical to Super Plinko!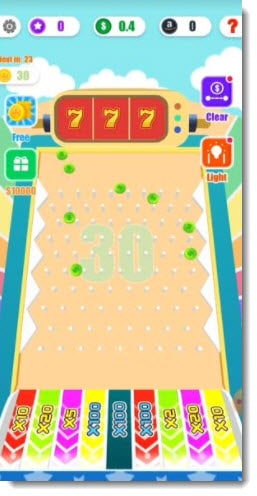 As with most "money-making" games on Google Play, Lucky Plinko won't let you cash out until you reach the minimum payout threshold of $100.
Keep in mind that although Lucky Plinko is available for download Worldwide, only U.S. and U.K. are eligible to win rewards.
I will explain exactly how the game works, but first, I need to answer these two crucial questions:
Is Lucky Plinko Legit? Will You Get Paid? 
Lucky Plinko has been installed over 1 million times on Android devices, and despite the flood of negative reviews, it's still available on Google Play.
If it was a scam, Google would have probably banned the app a long time ago. However, that doesn't mean you will receive the money in your PayPal account.
Many people may call Lucky Plinko a scam, but in the eyes of the law, I don't think it is.
You see, when you start playing Lucky Plinko, you accepted the Terms and Conditions, which states the following:
"Eligible persons have the opportunity to win virtual tokens and coins which can be used to, in Lucky Plinko's sole discretion, exchange with other virtual digital goods." 
In addition, they say Tokens and Coins have no monetary value.
In other words, the company has the right to deny payment requests if they don't want to convert your virtual tokens to real money.
After checking the review section on Google Play, I noticed the same pattern in hundreds of other games.
In the beginning, your cash balance will grow quickly because green coins are abundant. But as you get closer to the cashout limit, the cash rewards get smaller and smaller.
Eventually, you will feel stuck somewhere between $90 – $98, which is not enough to cash out. So, the more you play Lucky Plinko, the more you will realize that you are swimming against the tide.
Some persistent players have reached $100 and requested their payments, but the company seems to ignore them.

Don't expect the company will recognize your effort and loyalty after watching hundreds of ads. There are no payment guarantees! 
It's a shame how app developers advertise their apps, which hardly ever reflect reality.
Anyone would think that by getting lots of negative reviews on Google Play, the company would try to make things better.
However, I don't think Lucky Plinko make enough ad revenue to pay $100 to every single player. And, even if they did, paying users would likely never be on their priority lists.
How Does Lucky Plinko Work? 
Installation 
Lucky Plinko is available for free on Google Playstore. After installing the app, you can start playing with no registration.
How to Play Lucky Plinko?
You will start the game with 40 green coins. All you have to do is tap on the top to drop the coins into the slots at the bottom.
After you drop your first 40 coins, you will earn yellow coins every minute even while you are not playing.
Yellow coins will grow your token balance whereas the green coins add up in your cash balance.
Green coins are worth $0.01, but depending on the slots they fall into, you can multiply your earnings by 2x, 5x, 10x, and even 20x.
If you run out of coins (aka Energy), you can get an extra 40 coins immediately after watching an ad.
Another way to collect free energy by completing offers from two Ad Networks called TapJoy and iS.
There are lots of offers that require you to download a mobile game and reach specific milestones or make an in-app purchase. I don't recommend spending your hard-earned money in return for Energy that has no real value.
If you want to complete offers, focus on the free ones, ad don't forget to read the Terms of Service to avoid any unexpected charges. Most offers take approximately 15 minutes to credit.
Every time you light up all the 9 bulbs at once, you will activate the slot machine for a chance to win more coins and prizes.
You will see a green coin floating in a balloon from time to time. When you tap on the balloon, Lucky Plinko will give you a 50% chance to drop a green coin when you tap on the screen.
This opportunity will last for 120 seconds, so that's an opportunity to collect green coins and earn cash.
The balloons appear frequently in the beginning, but the more you play, the more scarce they become. It's frustrating because eventually, you will get tired of watching so many ads for nothing!
This user seems very upset with the fact that she hasn't earned any cash coins during the last 2 weeks.

How Do You Get Paid? 
If you open the shop, you will find 5 different prize categories:
Lucky Prize: You need $100 (green coins) to cash out.
Loyalty Prize: You need 1,000,000 tokens (yellow coins) to redeem a gift.
Master Prize: Collect 50 Amazon cards to redeem a gift.
Crazy Collector: Find all 38 decorations to in $10000 prize.
Win Big: Earn $777 if you match 3 $777 symbols in the slot machine. The probability of winning is just 0.0024%.
According to the company, your rewards will be sent to you within 7 business days.
Pros and Cons
Pros
Nice graphics and mechanics.
Cons
It's addictive but it gets boring after playing for a while.

There is no evidence that it pays.

There are lots of ads.
Conclusion
If making money is your top priority, don't waste your time with Lucky Plinko or any other Money-making games.
From what I can see, very few people reach $100, and those who do, don't seem to get paid.
In my opinion, these mobile applications should warn people loud and clear that there is little chance to make real money.
Unfortunately, many users end up wasting many hours playing these games because they don't take the time to read the reviews or the Terms of Service.
Is There an Alternative to Lucky Plinko? 
All of the "Plinko" games you can find on Google Play are unlikely to pay you. So, don't waste your time trying to find one that works!
I have reviewed this Plinko-style game which operates just like Lucky Plinko. There is little hope!
One of the few games that pay everyone is this puzzle game developed by Blingo, which is similar to Candy Crush.
The main problem is that it that most users earn fractions of a cent, and you may have to play for 1 year in order to make a measly $5 worth of crypto.
Earn a Full-Time Income Working Remotely
If you want to be your own boss and work remotely from your laptop, I suggest building an online business.
One of the best business models that you can use is affiliate marketing.
As an affiliate, your job is to provide helpful content to the internet and direct readers to related products and services.
You will earn excellent commissions when people purchase products through your affiliate links.tr
It takes time and a lot of work to turn your site into an income-generating machine, but the benefits to one's life are HUGE!
Thanks to this online business program, I created an affiliate site that allows me to make money regardless of whether I am stuck in the lockdown or traveling the world.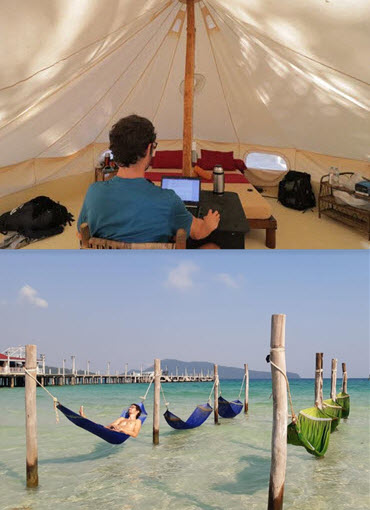 Anyone can achieve their financial goals with affiliate marketing. With solid training, expert support, and hard work, you can carve your way to success.
Final Words
Thank you for reading my Lucky Plinko app review. I hope it was helpful! If you have played the game, kindly share with us your results. Did you manage to reach $100 and get paid?
Stay safe and peace out!