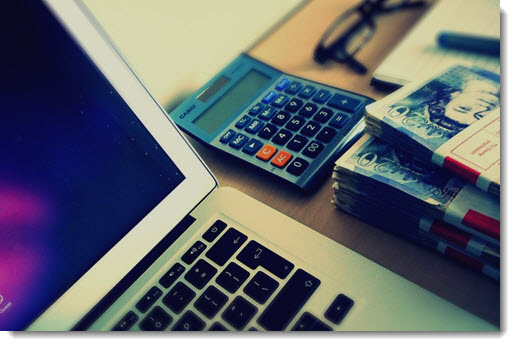 In this article, I will show you how to earn money from a website concentrating on the main three options available for internet marketers.
Not long ago, if you asked me how to make money from a website I would think carefully, but my neurons wouldn't find any connection to give you a proper answer.
I would instantly remind about all the adverting we see on a daily basis, and my answer would be something like this:
Advertisers will pay website owners to put their ads on their pages and… yeah! Basically, that's what I know about it.
Well, I had never actually considered earning money online, so that was the reason for the lack of knowledge. Little did I know back then, that the answer to this question could lead me in the direction to achieving a kind of freedom I have always dreamed of. The freedom only someone with massive investments could afford. I am talking about the possibility to live without having to trade our time for money.
Focus on Helping People, and The Money Will Come  
---
You may find obvious what I am about to say but it is important to reiterate that if you don't have enough people visiting your website, you have little chance of making money online. So, before you think about any profit, think about how you can help others within your chosen niche. The more helpful you are, the more people will come to your website (traffic), and as a result, the higher revenue you will earn.
When you present quality content to your reader, you increase the traffic and also the probability somebody will follow your recommendations, buy your products, click on your ads and so on. In other words, you also increase your conversions. The more useful content you produce, the more people will find your pages, and it takes some time to see significant traffic.
The most efficient way for people to find your website is to get your articles to rank high in the search engines, like Google, Bing, and Yahoo. You want your articles on the first spots of the first page according to what people type in (keywords). The reason being that the vast majority of internet users know they will probably find what they are looking for from the first entries.
If you post valuable content and do it regularly, Google will reward you and rank your pages little by little until they eventually reach the top spots.
So, now that you understand you need to put in a lot of work before expecting results, let's look at the top 3 ways internet marketers make money with their websites.
Ad Networks
---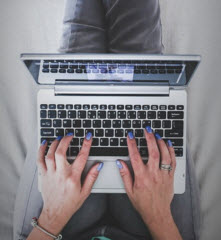 Ad Networks (Advertising Networks) are companies that connect advertisers with websites, working as a middleman between them. You are basically offering a space on your site so that businesses can advertise their products through banner ads.
The organizations share their revenues with Ad Networks, and you will get paid a percentage of that share. This is definitely the most popular way to earn money with a website, although, in my opinion, it is not the most profitable.
Google Adsense
Google Adsense is the biggest and most used Ad Network. It is very easy to use, and you can control which ads to display. The first thing you need to do is to create an account to get approval.
It is recommended that you have lots of content and some traffic (50 visits/day would be just fine) before you ask for approval. You will then receive an ad code, which can place throughout your website (up to a maximum of 3 ads).
When someone clicks on your ad, you will pocket 68% of what the company paid Google Adsense to publish on your website (CPC – Cost-per-click). The CPC varies considerably according to an auction and will pay you anything from $0.1 to $20 per click.
Let's Estimate Your Potential Income With Google Adsense!

First, you have to know the number of visits and the CTR ( click through rate) your website gets. The CTR is simply the percentage of people who click on your ads. Let's say you get 500 visits a day, the CTR is 5%, and the payment is $0.5 per click. So, there will be 25 clicks generating $12.5 a day or $375 a month.
I am not a big fan of using Ad Networks. Often, the ones that are paying Google Adsense to promote the products are affiliates and not merchants.
So, what is happening is that these guys are using your website's traffic to earn much more with their commission sales. I believe it is sensible not to give that traffic away for cents and focus on affiliate marketing, which can be way more profitable.
For example, if you want to make a full-time income out of it, let's say $3000 a month, you will need around 6.000 visits a day. It is challenging! Well, I know some internet marketers are earning the same with 1000 visits/day using Amazon Affiliates (using the affiliate marketing model).
Here is a list of other Ad Networks you might consider as well:

Kontera

Infolinks

Chitika

Clicksor
Affiliate Marketing
---
An affiliate marketer is responsible for promoting other's products in exchange for commissions. In affiliate marketing, the revenue is usually earned when someone (your referral) purchases a product through your affiliate link.
A Practical Example and How to Find an Affiliate Program
For example, let's say you have a website dedicated to cycling, where you talk about mountain bicycles. It's a very profitable niche by the way, because there is the opportunity to promote bicycles and pricey parts costing thousands of dollars.
After getting decent traffic, you want to find related affiliate programs by typing, for example, mountain bikes + affiliate programs.
After applying for approval and getting accepted, an affiliate link will be provided to you. It's a particular type of URL that contains your unique ID and is used to direct people to a product or service you are promoting.
When somebody clicks on your affiliate link (in the form of text or banner) and buy something, you earn a commission for that sale.
Commissions
The commissions vary broadly. If you are promoting digital products, you can easily find commissions of 50%! Besides, if the products/services require a monthly or yearly subscription, the same 50% will be paid every month or year.
If you are promoting physical products, Amazon Associates, for example, offer commissions vary from 4% (for 1-6 sales/month) to 8.5% (for 3131 sales/month). My advice here is to focus on more expensive products, so you don't need massive traffic to achieve your financial goals.
Affiliate Networks
There are thousands of affiliate programs covering virtually every niche. A lot of them are found inside Affiliate Networks, which connects merchants and website owners. Amazon Associates is the biggest and most used of them. If you want to create a niche website to promote a physical product, you will probably find an affiliate program for it over there.
These are other affiliate networks that I recommend:

Commission Junction

Linkshare.com

RevenueWire.com

Affiliate.com

MyHelpHub.com

Pepperjam.com
Let's Estimate Your Potential Income With Affiliate Marketing!
In order to compare the potential of using the Affiliate Marketing to Ad Networks, I am going to use the same 25 people clicking on your links. I will also consider that 5% of them will end up buying the product with a commission of $20. That's a monthly revenue of $750! This is twice as profitable as our Google Adsense example.
Not satisfied?
Well, what if you promoted a product/service that generated a recurring commission of $20/month? With only five referrals ( considering only 1% of 500 ), you would get $150 per month. Only? Yes, in the first month.
However, if the same people stick with the subscription for one year and you keep referring five new people each month, by the end of the year you would make a total of $11700 or an average of $ 975/month.
Hey, I could live comfortably in many countries with this online revenue!

This reward platform is going viral! Cash out via PayPal, Visa, Gift Cards, and in-game currencies - Click here to find out how to generate an extra $10+ per day! 
Remember, this is the revenue from only ONE website with 500 visits/day. With time, you can increase your visits and create other websites! Seriously, the sky is the limit!
Do you want to learn everything about affiliate marketing? Start with a FREE 10 lesson here (no credit card required)

Digital Products
---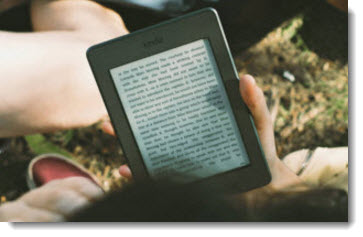 What if you had some experience in a niche market to develop your own digital products, such as eBooks and webinars?
The more experience you have, the better, but hey, you don't need a Ph.D. in any subject to inform and solve a problem with valuable information.
Also, an eBook doesn't need to have thousands of pages to sell. As long as you deliver what you promised and with quality, you can do it with even less than 20 pages if you want.
However, try always to exceed the expectation of your customers and sell your products for a fair price.  This is critical because these factors will influence your business reputation.
The great thing about creating a digital product is that:
You don't need to have costs of production and inventory.
100% of the revenue will go straight to your pocket.
The process of selling (download and payment) is completely automated with the use of a WordPress plugin.
That's really cool! If you are just starting out in internet marketing and you don't have much knowledge and confidence within your niche yet, don't worry about creating your product at the moment.
Focus on bringing a good amount of traffic to your website! As the process takes a lot of research and writing, you will gather important knowledge until there. Believe me, it will be a natural step.
Ad Networks or Affiliate Programs?
---
In my honest opinion, the affiliate marketing model offers much more potential because often times you will need a much lower traffic to generate the same level of income.
However, each website achieves different results based on how good you are in promoting your affiliate products, the commission or cost-per-click rates.
People are making good money with Adsense alone or a combination of Adsense and affiliate programs. Therefore, you can test these options in your website to be able to make informed decisions.
What you Need on Your Side
---
Building an online business is the most sensible choice if you want to stop trading your time for money.
If you want to succeed and make a full-time income online, this what you will need on your side:
Proper training in internet marketing (quality and reputation are critical).
Instant support from successful people.
Daily doses of motivation – hearing about other's successes and positive thinking makes a HUGE difference! If I were on my own, I would have probably given up in the first month.
I get all my training, support and motivation inside Wealthy Affiliate.
These guys are teaching people how to succeed online for over a decade now!
You have taken a great step by reading this article! I hope it contributed to your knowledge and also motivation.
Thanks for reading