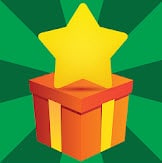 Welcome to my AppNana review!
When I first reviewed Appnana in 2018, this money-making application was already extremely popular.
I didn't expect that 2 years later it would hit the mark of 10 million installs, making it one of the most downloaded reward apps on Google Play.
With AppNana, you can earn points (Nanas) for downloading advertising apps, watching video offers, and referring friends. Once you collect enough Nanas, you can redeem for free gift cards from Amazon, Google Play, iTunes, Xbox, and more!
In this updated review, I would like to cover everything you need to know about AppNana, and give you my honest opinion. Does it really pay? Is it legit or another fake app?
By the way, if you want to discover a proven strategy that earns me over $1,600 per month from my laptop, check out my #1 recommendation. Free training available!
AppNana Review
Name:

AppNana

Website: www.appnana.com
Company: Mapiz, Inc
Price: Free to join
Installs: +10,000,000
Similar Apps: appKarma, inscash, PocketFlip

LEGITIMATE

Overall rating: 

2/5
What is AppNana?
AppNana is an incredibly popular application that rewards you for downloading and using apps on your Android or iOS device.
It was actually one of the first apps to introduce paid offers based on app installs. When you download an app through AppNana, you will get Nanas, which you can exchange for a variety of gift cards.
AppNana has been operated by Mapiz, Inc since 2017 and has been rated 4.3 stars out of 5 on Google Play. The app is available worldwide on iOS or Android devices.
Is AppNana Legit? Will They Pay You? 
AppNana is 100% legit, but it's important to understand that payments are not guaranteed. 
If you check AppNana's reviews on Google Play, you will see that many users accumulate enough credits and receive gift cards with no issues. Different than other reward apps, this app doesn't seem to block users for "mysterious" reasons.
This person claims to have received several payments from AppNana:

Unfortunately, many users complain that AppNana doesn't give points after they use an app or watch a video.

It can be very frustrating to spend hours and even months playing a game and not get rewarded for that.
There are many reasons why this can happen, so it's just not right to blame AppNana for missing points with no proofs.
If you read the help section, they suggest you to spend at least 5 minutes using each app to make sure you get credited. Also, it's important to mention that you will not get Nanas if you have previously installed the app on your device.
If you don't get your Nanas right after completing an offer, wait a bit longer as some apps take up to 24 hours to credit. After 24 hours, try to contact the company and show them a screenshot as proof that you have achieved the goal.

Pros and Cons
Pros
Earn 10,000 Nannas as a signup bonus.
The minimum payout threshold is $1.
Earn 400 Nanas every day you check-in.
Generous affiliate commission.
Enter an invitation code to earn 2,500 Nanas.
It's available worldwide. However, the number of app offers varies by country.
Cons
There are not many offers available.
It takes a long time to cash out.
You may not get points after completing an offer.
The offer requirements may take a long time to fulfill.
Users cannot redeem Nanas for PayPal cash anymore.
How Does AppNana Work? 
Install and Register
Getting started with AppNana is very straightforward!
If you have an Android device, search for AppNana on Google Play, download, and then install the app. Now, if you have an iOS, you will find it on the App Store as AppJoy Nana.
After installing the app, create a free account using your email and password. Now you are ready to collect Nanas!
I have been unable to log in with AppNana, and I noticed I am not the only user who has this problem. I can register with no issues, but when I try to reopen the app, it doesn't recognize my email and password.
Nanas vs Rewards
After you log in, you will see a list of rewards that you can redeem once you have enough points  (Nanas).
When I first reviewed AppNana 2 years ago, the app was processing cash payments via PayPal, but this option doesn't exist anymore. Today, you can only redeem Nanas for gift cards. 
To see which gift cards are available, you must select your country of residence. If your country is not listed, select the Worldwide option.
In the US, users can request Amazon, Google Play, iTunes, Steam XBOX, and many other gift cards.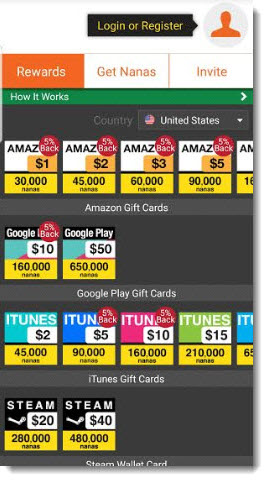 The value of one Nana depends on the type of reward, the redemption amount, and your country.
For instance, in the USA, 45,000 Nanas will give you $2, but if you redeem 90,000 Nanas, you will cash out $5 instead of $4.

Despite the minimum payout of $1 (30,000 Nanas), it can take a long time to cash out. That is because most offer pays less than 2,000 Nanas and require you to use the app for a long time.
How to Earn Nanas
You will get 10,000 Nanas as a signup bonus, and 400 check-in bonus every day you log in.
Simply click on "Get Nanas," choose one of the offers from the list, and read the requirements.
Even if it's not an explicit requirement, make sure you use any app for at least 5 minutes.
Most apps available are games that you must play until you reach a specific level or milestone. For example, with the Lords Mobile, users must attack an Lv 2 Monster to meet the requirements.



This reward platform is going viral! Cash out via PayPal, Visa, Gift Cards, and in-game currencies - Click here to find out how to generate an extra $10+ per day! 
Depending on the offer, you may have to play for months on end to reach the goal.
You may also find apps that will require you to fund your account. Most of the time, you will get the equivalent amount in points as reimbursement for your deposit.

However, I don't recommend you spend your hard-earned money on apps because there is no guarantee you will receive the points. Always focus on free apps to stay on the safe side!
Invite Your Friends
In my opinion, the best way to make money with AppNana is by sharing your invitation code with friends. Every time someone joins AppNana and enters your code, both of you will earn 2,500 Nanas. 
You can share your code on Facebook, Instagram, blogs, forums, Youtube, or any other online platform.
I have recently found an Android app called AppNana codes, which allows you to share your invitation code with members once every 10 minutes. The app doesn't work for some people, but maybe it can help you.
How Much Money Can You Make?
Apps like AppNana always pay little money for your time. The earning potential is so low that one user made just $3 in one year.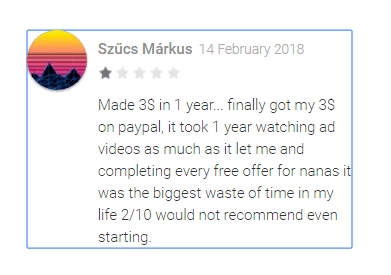 Lots of people report that there are not many apps available in their country. In the UK, I noticed there are fewer opportunities compared to similar apps like CashApp, Cash for Apps, and Feature Points.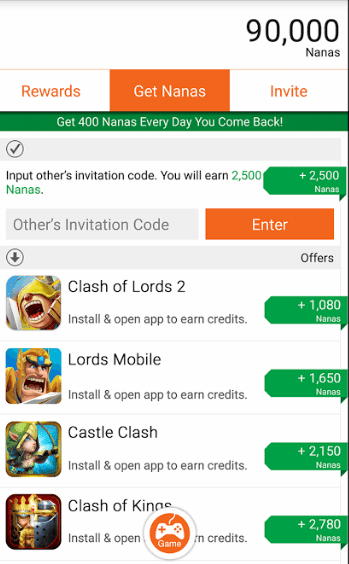 Gaming apps usually give you the highest number of Nanas (+1000). Some of them are giving more than 90,000 Nanas, but they require hours of playing in order to reach a specific level.
As for video offers, you will earn just 5 Nanas after watching a commercial for 1 or 2 minutes. Considering 45,000 Nanas is worth $2, then 5 Nanas equal to $0.0002.
That means you will have to watch 5,000 videos to earn a measly $1. Me, personally, I would not waste my time and internet data for such a paltry amount of money.
What's worse, many users complain that they are not receiving Nanas after watching videos.
SCAM ALERT! 
Some websites are claiming they can hack Appnana and inject a ton of Nanas in one of the offers.
For example, if the app offer was supposed to give you just 1,000 Nanas, these guys are saying you can get over 80,000 Nanas for the same offer.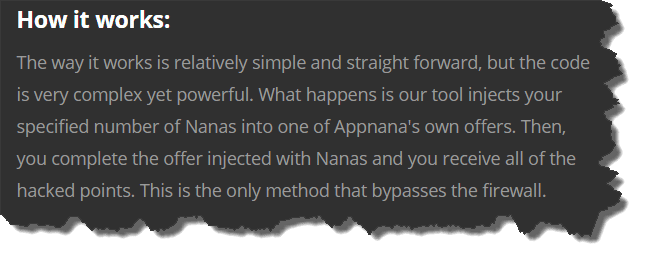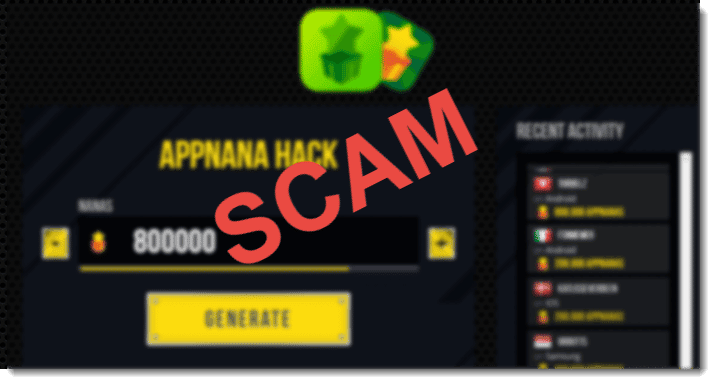 Please, don't trust sites like appnanas.com, appnana.co, or any other site or Youtube video promising a way to bypass the security and earn lots of money. That is plain BS!
All they want is to steal your personal information and encourage you to complete offers for free.
Also, rooting your phone and following their instructions will probably make your phone prone to hacker attacks. Don't take any risks!
Final Thoughts

AppNanas is one of the most popular apps of its kind and it's 100% legitimate. It's a safe app that allows you to earn free gift cards just by trying other apps on your Android or iOS device.
The main problem is that you can spend hours completing an offer and not receive any nanas. Unfortunately, many users end up wasting a significant amount of time because they don't get credited.
Another disadvantage is the small number of apps in most countries. When you run out of apps, you can get stuck for many days!
There is no way to hack AppNana to earn more nanas, and anyone trying to sell you this idea is trying to scam you.
Verdict: Legit
Is There a Better Alternative to AppNana? 
No app is perfect and there are always people complaining about different issues. However, CashApp is a reputable app that always receives excellent feedback.
If you are trying to earn more pocket money by completing simple online tasks, I recommend joining this top-rated GPT site.  This platform provides way more opportunities and allows you to cash out through PayPal. 
Earn a Full-Time Income Online
If you want o to make a killing online and live the laptop lifestyle, I suggest creating your own online business.
One of the best strategies is to build a website and promote products as an affiliate marketer. I have walked the way and reached $1,600 per month while also working at a coffee shop. So, I know anyone can do this!
Your website becomes your online asset, attracting visitors worldwide, and working for you 24/7. Imagine making money on your own terms and not having to handle customer service or product fulfillment!
You can be free to take as many holidays as you want, work remotely, and set your own schedule!
This is me, working in the morning and enjoying the beach in the afternoon.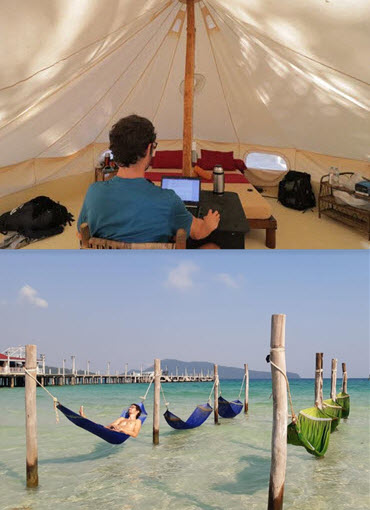 Heck, you can even move to a cheaper country and live a comfortable life while getting paid in dollars.
All I do is write informative articles and link to trusted products that might benefit my audience.
If you want to learn more about this strategy and how to get started, I suggest you check out my #1 recommended program here.
It's a community platform with excellent step by step training, live training, 24/7 support, and all the tools you need to grow your affiliate website. By the way, you can join for free and see how it works with strings attached!
Final Words
Thanks for reading my AppNana review. If you have any questions, feel free to ask in the comment section below, and I will be more than glad to help.
Also, you can leave your
Stay safe!