Welcome to my Popstar Union app review!
The creators of Popstar Union promote their game as an opportunity to win $3,000 a week. I don't know you, but I never trust people who advertise easy money-making strategies on the internet.
In the commercial, they claim you will get paid directly to your PayPal account, and you don't even need to watch videos.
It seems too good to be true!
Now, you may wonder how the developer can afford to pay thousands of dollars just for people to play a free game. That's what we will discuss in this post!
Can you really make money with Popstar Union? Is it legit or fake?
Before you leave my blog, check out the step-by-step program that helped me reach $1,600+ per month from my laptop, and escape the 9-5. No special skills required!
Popstar Union App Review
Name: Popstar Union
Company: Win Win easygame2020
Type: Puzzle
Eligibility: Worldwide
Price: Free
Overall Rating:

1/5
What is Popstar Union?
Popstar Union is a strategy game where you must eliminate all the animal images to pass the level. Just tap on groups of identical animals to collect points and clear the stage.
Popstar Union is owned by Win Win Easygame2020, the same company that created this fruit merging game.
The developer provides early access to the game, which means people cannot leave a review on Google Play to share their experience with other players.
Don't worry! I am here not only to give you information but also open a space where people can leave their own reviews.
How Does Popstar Union Work?
Installation 
You can install Popstar Union on the Play Store for free. Usually, this kind of mobile game is only intended for people over 18 years old, but without the Terms of Service, I assume there are no restrictions.
How to Play Popstar Union? 
When you open the app for the first time, you will see the picture of an iPhone 12 and the amount of $1499 next to it. Below, there is a progress bar and the following statement:
"Pass level 300 to redeem iPhone 12 Pro."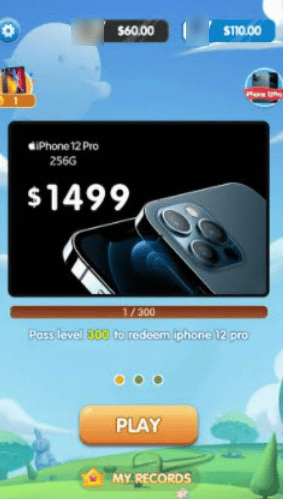 Touch on groups of at least 2 identical animals to eliminate them. The more icons you blast at once, the more points you will earn.
You have to reach a specific target in order to pass the level and win the reward. During the first few rounds, passing the level is easier than stealing candy from a baby.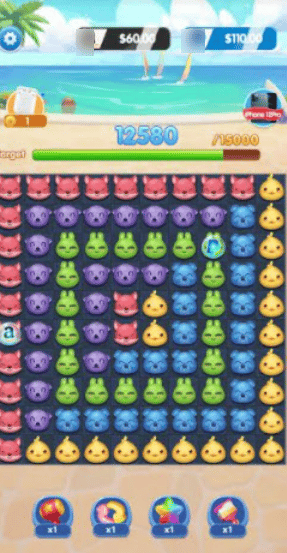 At higher levels, though, you will probably need to use props to achieve progress. Here are the four tools available:
Hammer: pop an animal
Exchange: Use it to change the arrangement.
Colorful star: Pop 5 animals.
Paint: Change the shape of an animal.
Once you pass the level, they encourage you to open four gift boxes and watch videos to win dollars. Next, the cash will be added either to your virtual Amazon or PayPal balance.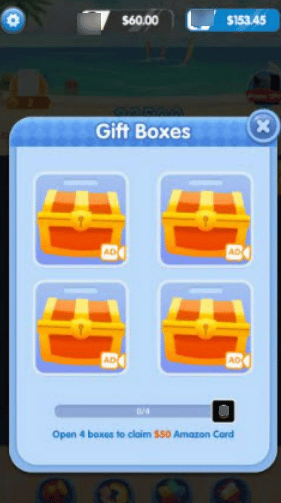 Another way to collect cash is by eliminating animals with a PayPal or Amazon logo.
Earn an iPhone 12 Pro and other Apple Products
Popstar Union claims you can redeem an iPhone 12 Pro if you pass 300 levels and watch 150 videos within the contest period.
Not only that, but the Lucky Draw section allows you to get entries (lucky coins) for a chance to win MacBook Pro, Apple iPad Pro and Airpods.
You will collect coins by either playing Popstar Union or watching videos. According to the app, the more coins you have, the higher the probability of winning the prize.
How Do You Get Paid?
Unlike most "money" games, Popstar Union doesn't require that you reach a specific amount to cash out.
Instead, they give you a deadline of 24 hours to collect as much money as you can! Once the countdown is over, you must fill in your PayPal email and request the payment.
On the cash balance page, it states that if you collect $1000, you will be able to redeem immediately without waiting.
This is clearly another tactic to make you play non-stop until you reach the target. Why? Because the more you play, the more money the developer earns with all the ads.

Is Popstar Union Legit? Does it Pay?
Due to lack of evidence and unrealistic rewards, I am very confident that Popstar Union doesn't pay.
When I made it to level 4, I had $200 and was allowed to cash out as soon as the countdown finished.
Keep in mind that every time you watch a video in these "money" apps, the developer is making a few cents to advertise it.
So, how could the company afford to award hundreds of dollars to everyone who watches only a few videos? It's impossible!
I believe the game is being offered as "Early Access" only to prevent users from publishing honest reviews on Google Play.
Many developers from the same country are doing the same to avoid thousands of complaints that will naturally emerge. So, don't fall for the hype, guys!

This reward platform is going viral! Cash out via PayPal, Visa, Gift Cards, and in-game currencies - Click here to find out how to generate an extra $10+ per day! 
Is There an Alternative to Popstar Union? 

Yes! Bitcoin Blocks will certainly pay you Bitcoins to your Coinbase account. The problem is that most player only make a fraction of a cent with this game, which doesn't make any difference in your pocket.
Toy Town is another legit elimination game that will convert your tickets to cash and let you withdraw $10 via PayPal. However, it takes a significant amount of time to redeem and not everyone receives the payment.
So, I wouldn't play any of these two games for money. If you want to generate a decent income from home, I encourage you to keep reading this post until the end.
Conclusion
Popstar Union will probably pretend that you don't exist when you try to cash out.
There is no reason to believe the company will pay you hundreds and even thousands of dollars simply because they don't need to.
I already reviewed lots of games offering unrealistic amounts of cash, but none of them have proven to pay.
Most likely you installed Popstar Union in hopes to earn money not just pass the time. If that's the case, I advise you don't waste your time playing this game.
Other similar apps to avoid:
Earn a Full-Time Income Online
If you dream of working from home and earning in dollars, I suggest that you build an online business. It takes time and consistent effort to grow and generate profits, but it can literally chance your life!
Imagine having the freedom to work anytime, anywhere you want. You are the boss, and the more content you create, the more money you can make!
Thanks to this excellent step-by-step program, I created this lucrative site even though I had no prior experience in marketing or web design. The business covers all my expenses, including my travels around the world.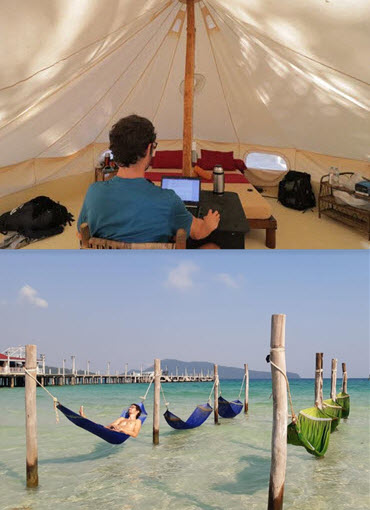 I am not saying this to brag, but to motivate you to do the same if this type of work and lifestyle appeals to you.
Final Words
Thanks for visiting my blog and reading my Popstar Union app review. I hope it was helpful!
So, did you get paid or not? What are your thoughts about this game? Let me know in the comment box below.
Peace!