Welcome to my Lucky Time App review!
Perhaps you found Lucky Time while searching for an easy way to make money from your Android device.
The app allows you to play free scratch cards for a chance to win great cash prizes!
As with most sweepstakes apps in the market, you can try your luck for free.
However, you have to spend a significant amount of time watching sponsored clips for tickets and scratchers.
So, you are probably wondering if Lucky Time is worth playing or not. Is it a scam or a legit application?
Read this review as I am going to show you everything you need to know about this app.
But before we dive in, let me ask you one important question: Have you ever dreamed of making a full-time income from home?
If so, you may want to check out my #1 recommendation! This is the exact same program that helped me reach $1,300 per month and quit my job in 2019. 
Lucky Time App Review
---
Name: Lucky Time
Website: https://www.luckytime.vip/index.html
Company: Tastar Technology HK Limited
Payment method: PayPal and Amazon gift cards
Minimum Payout: $1 (Amazon), $55 (PayPal)
Price: Free
Membership Eligibility: Worldwide
Overall Rating:

3.3/5
What is Lucky Time App?
---
Lucky Time is a sweepstakes app where you can win real cash prizes by playing the following scratch cards, lucky spin, lucky knife, and other games
The app is available for Android devices, and it's very similar to Lucky Money, Cash Go, Lucky Go, and Big Time Cash.
You can download the app and play all the games for free.
However, you have to watch videos adverts frequently in order to keep playing.
Is Lucky Time App a Scam?
---
Luck Time App has been downloaded over 1 million times and has rated 4.5 stars. So, it can't be a scam, right?
Well, after reading lots of user reviews, I noticed it receives a lot more positive feedback than other similar similar apps.
Lucky Time players don't seem to get stuck or blocked before reaching the minimum payout threshold.
Lots of people report they could cash out multiple times with no issues!


That being said, I am confident that Lucky Time is a legitimate money-making application.
However, things can change pretty quickly, so it's important to keep an eye on this review for future updates.
If you have a complaint or you want to share your positive experience with the Lucky Day app, please leave us your honest review in the comment section below! 🙂
Pros and Cons
---
Pros
You can cash out via PayPal and Amazon gift cards.
Most games are fun to play and very addictive.
It has excellent reviews on the Google Play store.
The minimum payout threshold is only $1.
Cons
The odds of winning big prizes are slim.
You have to watch too many ads!
It takes a long time to reach 1 million coins.
Your cash balance will expire if you don't reach $10 within 7 days.
How Does Lucky Time Work?
---
The app is available worldwide, but it only works on Android devices.
You can download the app for free on the Google Playstore and start playing without registration.
Lucky Time app is entirely funded by advertisers, which is why you have to watch lots of videos while playing games.
As you play games, you will collect coins redeemable for cash via PayPal and Amazon gift cards.
Currently, 1,000,000 coins are worth $1. 
At the bottom of your screen, Lucky Time will tell you how many coins you have in total and the dollar value.
You can redeem your coins via Amazon gift cards once you reach 1,000,000 ($1).
As for PayPal, the minimum payout threshold is $5, so you must collect at least 5,000,000 coins.
Besides coins, you will also earn cash from time to cash, which will accumulate in your cash balance.
Keep in mind that you can only withdraw your cash balance if you reach $10 within 7 days.
After installing Lucky time, you can try your luck by playing the following games:
Scratchers 
You can play unlimited scratch cards for a chance to win cash or coins prizes.
All you have to do is scratch the card and if you match 3 pictures, you will win the prize.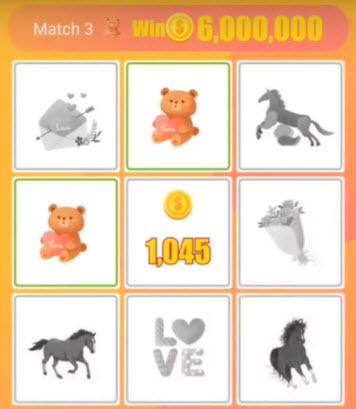 Even if you don't match 3 pictures, Lucky Time will give you some coins that you can double by watching sponsored videos.
According to the company, the odds of winning depend on the number of players and the total number of cards played by each user.
It's quite hard to get a match and win a big number of coins, so it takes a long time to save enough to cash out.
Lucky Wheel
Spin the wheel every day for a chance to win the following cash and coin prizes.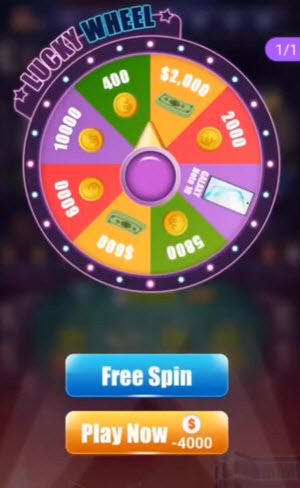 After your first spin of the day, you can spin more by tapping on "free spin" and watching  commercials.
If you don't want to watch the video, you can pay 4000 for each spin.
Do not be fooled since the chances of winning a big cash prize are much lower than winning coins.
If you are serious about making money online, check out my #1 online business recommendation.
Pick numbers
Every day, Lucky Time app will give you 3 free tickets for a chance to win rewards.
All you have to do is pick 6 numbers from 1 to 60 and wait.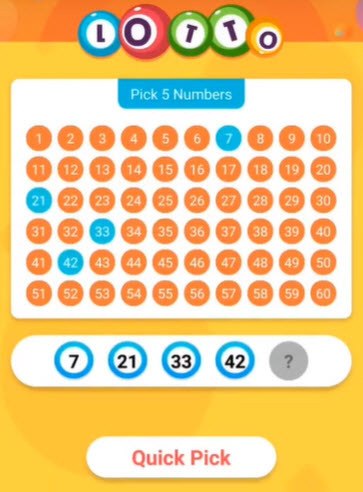 The result of the game is revealed every day at 4 AM UTC, after which you can enter another three tickets for the next prize draw.
If you match between one and three numbers, you will receive 25,000, 150,000, 500,000 or 5,000,000 coins respectively.
Now, if you match four to six numbers, then you will receive $50, or the jackpot of $100,000.
The numbers are generated at random using a computer algorithm, and odds of matching 1 to 6 numbers are as follows:
1 or 0 + Lucky– 1:3.0954
2 or 1 + Lucky– 1:21.1705
3 or 2 + Lucky– 1:367.7786
4 or 3 + Lucky– 1:19219.3971
5 or 4 + Lucky– 1:4818981.1765
6 or 5 + Lucky– 1:163845360
Lucky Knife
Lucky Knife is a fun game where you have to throw knives at a spinning chunk of wood.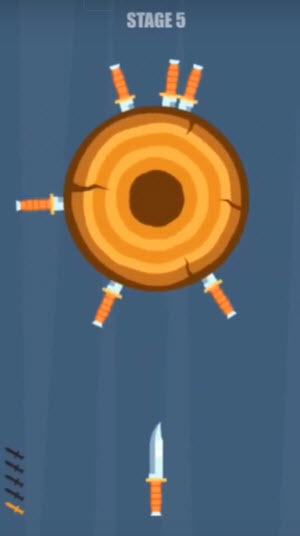 You will earn more coins if you make good progress in the game. But again, don't expect a lot!
The drawback is that you will have to watch adverts after almost every game, which is quite annoying.
Lucky Fish
The Lucky Fish game is very similar to the popular Lucky Fishing app.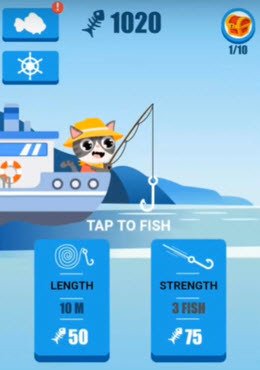 It allows you to earn extra coins, so the more you play the more you will earn.
More Games and Tasks
Lucky Time app also have other games such as the Lucky Stack, Lucky Word, and the Lucky Sprint.
These are cool games you may already play on your phone anyway. So, why not collect coins that can eventually convert to cash?
As I said, the only problem is the crazy amount of advertising!
You can earn extra coins by checking in daily as well as following Lucky Time on social media.
Referral Program
---
Invite two friends to play Lucky Time and you will earn $1. ($0.50 each).
As you refer more people, the amount of money that you will earn per referral will increase.
How Much Money Can You Make?
---
Not much!
According to some reviews, you can reach $5 after playing Lucky Time for 1 or 2 weeks, depending on how many hours you play.
Conclusion
---
In my opinion, Lucky Time is one of the best sweepstakes apps available on the Playstore.
Most reviews are positive, and people seem to get paid after playing the games for 1 or 2 weeks.
Other similar apps make it hard for players to accumulate points and block users before they reach the minimum payout threshold.
That doesn't seem the case with Lucky Time!
If you already play games for fun, you may want to use Lucky Time and accumulate points and eventually convert to cash.
Unfortunately, it's impossible to earn a decent amount of money just by playing games on your phone.
Anyone can create a substantial income source from home, but some learning and consistent effort will be required first.
Read the next section if you want to discover the method that I use to make a living online.
How to Make a Full-Time Income From Home
---
I'm currently making over $1,300 per month using a proven business model called affiliate marketing.
It consists of promoting other people's products and services through my own website.
With this model, you don't have to deal with product fulfilment nor customer service.
Also, you don't need to invest in advertising, which makes it a risky business for beginners.
Your job is to provide helpful content and include affiliate links to the vendor's website from where people can buy the product.
Then, you will make a commission whenever someone purchases the product through your link.
What I love about having an affiliate site is the possibility of making money without having a job.
Not to mention the freedom of travelling long-term and taking as many holidays as I want to visit my family in Brazil.
If you want to create a profitable affiliate site, check out my #1 recommendation review.
Then, create your free account and watch the first 10 lessons to create a solid foundation for your internet business.
Final Words
Thanks for taking the time to read my Lucky Time app review. I hope it answered all your questions. Otherwise, don't hesitate to ask in the comment section below!