You are probably wondering if you can really make some money by playing games on Big Time Cash app. If you already play for fun, why not for cash?
In this Big Time Cash app review, I am going to explain how this app works and give you my honest opinion about it.
If you want to learn step by step the same strategy that earns me over $1,000/mo from my laptop, check out my #1 recommendation! No previous experience required! 
Big Time Cash App Review
---
Name: Big Time Cash
Website: https://www.winrgames.com/wgw/home.do
Company: WINR Games
Overall Rating:

2.4/5

Price: Free
LEGITIMATE
What is Big Time Cash
---
Big Time Cash is touted as the only app that lets you play free games for the chance to win real cash!
I am not 100% sure if it's the only one. However, I have this is a very popular and highly-rated app that rewards you for playing games.
The more you play and make progress in any game, the more tickets you will earn to enter weekly prize draws.
As a result, the higher your chances of winning a cash prize, which is usually in the range of $1,000 – $2,000.
If you don't want to participate in contests, you can also exchange your tickets for cash and redeem via PayPal.
Is Big Time Cash App a Scam?
---
I am always very skeptical of apps that claim to pay users for playing games as well as those that give away prizes such as the Lucky Day App.

This reward platform is going viral! Cash out via PayPal, Visa, Gift Cards, and in-game currencies - Click here to find out how to generate an extra $10+ per day! 
Users have to trust that there is no cheating behind the system so that chances of winning are respected for everybody.
Unfortunately, we will never know for sure, but I confident that Big Time Cash is legit.
Where Is The Money Coming From Then? 
---
Good question!
At first glance, it may seem foolish for a company to reward users just for playing games. That wouldn't make sense at all IF you were ONLY playing games.
However, when you use Big Time Cash app, you are not only playing but also watching videos from time to time.
So, Big Time Cash is selling ad space for these advertisers and sharing the revenue in the form of cash rewards, a business model called Free-2-Win.
Pros and Cons
---
Pros
The games are fun and addictive.
Cons
Your chances of winning are probably lower than getting struck by lightning.
There are too many ads.
There are lots of complaints about missing tickets.
How Does it Work?
---
Big Time Cash app is free to download and install on your Android or iOS device.

After you install the app, you will have the option to sign up with your Email or Facebook account.  You will also have to read and accept the terms and conditions before you continue.
Next, all you have to do is choose your game and start playing! These are the current games available: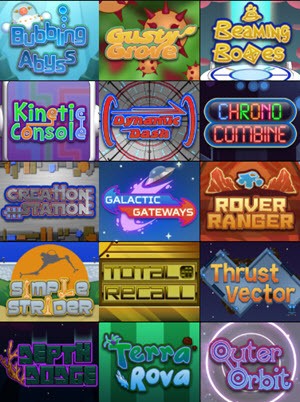 You will need at least 1 ticket to enter the next cash prize draw. The more you play, the more you will collect.
It's also possible to earn extra tickets for trying out new games, inviting your friends to play and even more!
The cool thing about Big Time Cash is that you can save your tickets for a future prize draw.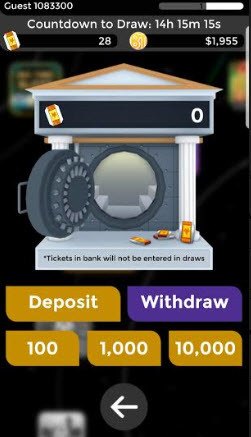 If you win the prize, you will be notified by email, which explains what you must do to claim it.
Instead of participating in prize draws, you can exchange your tickets for PayPal cash. 10,000 tickets are worth $0.10.
The problem is that it will take ages to save 10,000, as you may get less than 10 tickets per game.
What Are Your Chances of Winning?
---
It's impossible to know because they don't expose the total number of tickets that are competing.
I have no doubt there are real winners out there, but the main problem is that there are just too many users for only 1 prize? For this reason, I believe it's extremely difficult to win! 
In my opinion, you are better off exchanging all your tickets for PayPal cash. That's what I would do!

Excellent User Ratings – REAL OR FAKE? 
---
I noticed Big Time Cash has an excellent user rating on both Google Play and App Store.
The thing is, the reviews don't seem to have a natural pattern.
For example, if you scroll down, you will see big chunks of positive reviews (4 or 5 stars) from people writing just 1 or 2 words, such as Good app, great, nice app, fantastic, awesome, etc.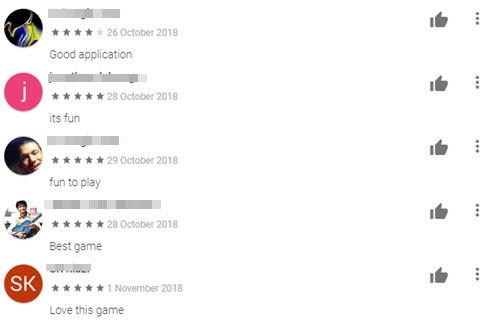 It seems that lots of those positive reviews are fake, but I can't prove that. It's a fact that fake reviews are very common on the Play Store.
Eventually, after hundreds of these "nice app" reviews, you will start seeing thorough reviews that look "more real". The odd thing is, these are mostly complaints about missing tickets and payments.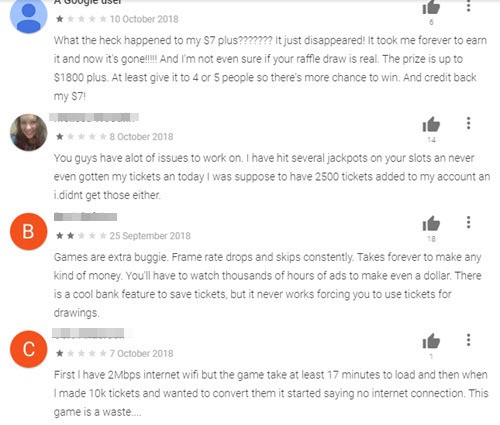 There are positive reviews that look genuine too, so it's difficult to draw a clear picture of what is happening here.
Conclusion
---
Big Time Cash is not a scam, but because there are many complaints, I am not confident enough to recommend this app as an opportunity to make money.

The chances of winning are slim, and even if you decide to cash out via PayPal, you will need to play for hours and hours just to make a few cents.
Are You Serious About Making Money Online? 
---
If you are serious about making money online so you can live life on your own terms, then I highly recommend you try affiliate marketing.
With affiliate marketing, your job is to attract an audience and promote other people's products in exchange for great commissions! You don't handle inventory or customer service!
It's a real business that you can start with less than $1/day, and grow little by little from your laptop.
In 2015, I discovered an excellent training program that showed precisely how to build this type of business from scratch and with excellence!
After 3 years of hard work, this alternative income now covering all my living expenses in London, allowing me to save for a house deposit and travel much more!
>> Check Out My #1 Recommended Program HERE
Final Words
Thanks for checking out my Big Time Cash App review.  If you have any questions, please let me know in the comment box below.
All the best
Stefan