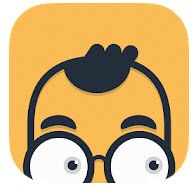 The creators of Earny claim you can use their app to get automatic refunds when the price of your purchases drop. This is such an amazing concept that I never thought would be possible. So, is Earny app a scam? Does it work as promised?
Check out my honest review below before you join!
By the way, are you looking for a proven strategy to make money online? Click here and discover the platform that helped me reach over $1,000+/mo from my laptop. Free and newbie-friendly training available.
Earny App Review
---
Name: Earny
Website: https://www.earny.co
Price: Free
Overall Rating: 4.2/5
Price: The app is free, but they will charge 25% of the refunds as a commission.
LEGITIMATE
What is Earny App?
---
Earny is an innovative mobile application that gets you money back when prices drop, even after 90 days of your purchase.
Different from other cashback apps like Drop, Dosh, and eBates, Earny is not passing on a percentage of affiliate commissions back to customers.
Instead, it takes advantage of price protection, a retail practice that gives customers in the U.S. the right to get a partial refund if they can show the item is on sale at a lower price.
Earny App automates this process for all your purchases, saving you time and money. It searches for price drops and submits a money back claim to the retailer or credit card issuer on your behalf. Then, they will collect 25% of all the refunds every month.
For example, you buy a Laptop for $400, and 1 month later it's for sale at $300. Earny will give you the $100 refund and charge $25 as a service commission.
The app works with over 35 major retailers in the United States such as Walmart, Amazon, Target, Jet, Nike, Gap, Banana Republic and Nordstrom.
Is Earny a Scam?
---
No, it isn't. Earny is a legit and highly reputable app that has been featured on Forbes, CNN, Business Insider and many other media outlets.
It also has strong security measures to protect your credentials and privacy. So, it's trusted and safe to use.
Pros and Cons
---
Pros
The app automatically tracks your purchases, finds better prices and send requests on your behalf. Therefore, it saves you both time and money!
Quick set up.
Excellent user rating.
Cons
Earny is not perfect, and therefore, it can miss some price drops. However, they work hard as it's in their best interest to submit claims as soon as possible.
Earny can no longer submit automatic claims to specific credit cards like Chase.
How Does it Work?
---
Earny app is free to install on your Android or iOS device.
To get started, simply download the app on Google Play or App Store, register your email address and link your credit card.

Earny needs your email in order to receive a copy of your receipts that the retailer sends after the purchase. They only have access to the receipts and will not have the permission to manage or rifle through your inbox.
As for the bank credentials, they are only required if you plan to shop on Amazon. That's because Amazon doesn't have its own price protection policy, which makes it necessary to link a price protected card (Citibank, Mastercard, or Visa).
All the other retailers have a price protection policy, and therefore, you don't need to link any card. You can pay using any credit card, debit card or PayPal.
Although Earny uses encrypted tokens and doesn't store login credentials, many people don't trust 100% on the system.
If that's your case, the good news is that there is an option to manually upload your statement.
Earny will continually search for price drops on your purchases and claim the difference on your behalf. That way you will always pay the lowest price for an item. Which is awesome!

Excellent User Feedback
---
It's not surprising that there are people who had issues and for some reason couldn't benefit from the app.
However, most users are very happy and highly recommend Earny app.
On Google Play, Earny has been rated 4 stars out of 5, which is excellent for this type of app!
Final Thoughts
---
Earny is a legit app that I recommend for everyone who values their time and hard earn money.
If you make purchases online frequently, you will be surprised at how much money you can save thanks to this app.
Verdict: Legit –Recommended
How I Make Money Online
---
Imagine being able to create your own online business and work whenever and wherever you want.
It's possible for anyone to start from ZERO and eventually earn job-replacing income from home. It just takes time and commitment as we are not talking about those get-rich-quick schemes!
In 2015, I was very depressed about my career prospects…
Deep down I didn't want to waste my life away in a cubicle being another small engine of a big corporation.

Luckily, I discovered an excellent training program that showed precisely how to build a site from scratch, attract an audience and earn affiliate commissions.
After 3 years of hard work, this alternative income is covering all my living expenses in London. That allows me to save and travel much more in such an expensive city.
Bear in mind I had no previous experience with website design or internet marketing.
Thanks for checking out my Earny App review.  If you have any questions, please let me know in the comment section below.
All the best

This reward platform is going viral! Cash out via PayPal, Visa, Gift Cards, and in-game currencies - Click here to find out how to generate an extra $10+ per day! 
Stefan