Welcome to my Lucky Scratch App review!
Countless mobile apps are created every year with the promise of rewarding lucky players like you and me!
Lucky Scratch is another app where you can play scratch cards for a chance to win real money.
I have reviewed many similar apps available on the Google Playstore such as Lucky Day, Scratch Royale, and Scratch Day.
Some of them are technically legit, but the chances of winning are extremely low.
Not to mention that some companies will block your account or stop giving you tokens before you reach the minimum payout threshold.
So, can you really trust Lucky Scratch? Is it a legitimate app or a complete waste of time?
Read my honest review below to find out!
But before, let me ask you one important question: Have you ever dreamed of making a job-replacing income online?
If so, you can't miss out on my #1 recommendation! This is the same program that helped me reach $1,300 per month and quit my job in 2019 (the first 10 lessons are 100% free). 
Lucky Scratch App Review
---
Name: Lucky Scratch App
Website: https://www.luckyscratchapp.com/
Strategy: sweepstakes
Company: Knife Crazy Studio
Membership Eligibility: Worldwide
Price: Free
LEGITIMATE
Overall Rating: 2.3/5
What is Lucky Scratch?
---
Lucky Scratch is a mobile app where users can play free scratch cards for a chance to win cash rewards.
The app is operated by Fort Mason Games and has been downloaded more than 100,000 times worldwide.
Just like other reward apps, Lucky Scratch is full of advertising that you have to watch in order to try your luck for free.
You will  waste a lot of time for a little chance to win! That's how the company can make a profit and pay back some lucky users.
How Does it Work?
---
Lucky Scratch works pretty much the same way as Lucky Day and many other scratch card apps.
First, you should know that there are two different balances: the cash and the token balance (stars).
After you install the app, you will get a list of over 30 scratch cards with different cash and token prizes.
Cash prizes range from $1 to $1,000!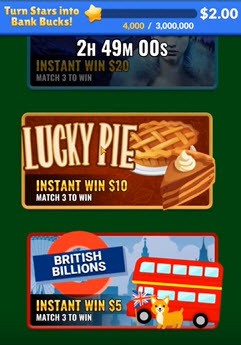 Choose the cards you want and swipe your fingers to reveal the pictures.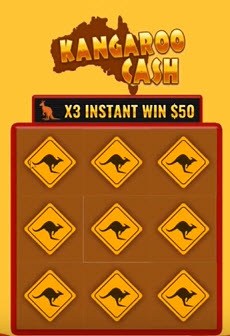 If you match 3 symbols, you will earn the prize set on the card.

You can withdraw your cash balance via Visa Prepaid Virtual Card and other gift cards once you reach $10.
But even if you don't match 3 symbols, Lucky Scratch will give you a few stars as an incentive to keep playing.
You can redeem stars for $2 once reach 3,000,000 stars. 
If you scratch the 25 cards, you can unlock the daily wheel for an additional chance of winning.
Most of the time, you will just win stars and a few cents!
I have watched a YouTuber playing Lucky Scratch for 15 minutes and all he got was 25.000 stars and $0.10.
So, that gives you an idea of how long it will take to cash out.
Unfortunately, Lucky Scratch won't tell us how many prizes will be offered during a specific period.
They also won't tell us the total number of entries so we could calculate the odds of winning.
Recommended: Check out my #1 recommendation to build a thriving online business and earn a full-time income from home.
Lucky 6 Pick Game
Every day, you can enter the Lucky 6 Pick Game for a chance to win the following prizes:
1 Match = 100,000 tokens
2 Matches = 200,000 tokens
3 Matches = $1
4 Matches = $2
5 Matches = $100
6 Matches = $10,000

This game only available for residents in the UK, the US, Canada, Australia and any country of the European Union.
The number of entries that you can enter varies for each sweepstake, up to 4 entries.
All you have to do is select five numbers from 1 to 60, and one lucky number from 1 to 25.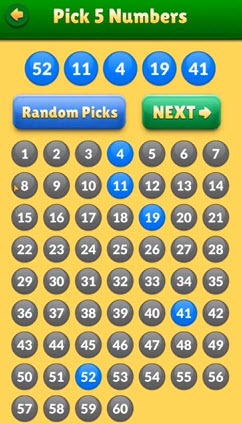 According to Lucky Scratcher, a computer randomly generated the winning number.

This reward platform is going viral! Cash out via PayPal, Visa, Gift Cards, and in-game currencies - Click here to find out how to generate an extra $10+ per day! 
User Reviews – Some People Don't Get Paid!
---
Two particular reviews on Google Playstore caught my attention.
One person said he reached £10 after playing Lucky Scratch for 3 months.

However, when he tried to cash out, the app said the gift card was not available!
It must be a terrible feeling to watch hundreds if not thousands of videos and get no compensation for the commitment.
Another user said he got 5 consecutive numbers on the raffle, so he was supposed to earn $100.
BUT…
There was an error when he tried to claim the prize, so he probably didn't get any money!
Many people complain that they only earn a very small number of stars and the cash balance gets stuck for "ages".
Pros and Cons
---
Pros
It's 100% free to play and there are no in-app purchases.
Cons
You need 3 million coins to retrieve $2, so it takes a long time to cash out.
The company doesn't give us an estimate of the odds of winning.
There are too many ads!
There are lots of negative reviews on the Google Playstore.
It's not available for iOS devices.
Conclusion
---
In my opinion, the Lucky Scratch app is a complete waste of time!
Your chances of winning cash prizes are very low and it takes forever to accumulate tokens to cash out.
Besides, some people complain about missing payments, which is a big red flag! 
So, even if you reach the minimum payout threshold after 3 or 4 months, it doesn't mean you will get paid.
I feel sorry for people who keep playing these types of apps in hopes to earn real cash.
These are well-programmed computer programs designed to maximize profit for developers and advertisers.
They have total control over your earnings and there is no guarantee you will receive your payment.
How to Make a Full-Time Income From Home
---
There are many types of "jobs" and business models that would allow you to achieve a full-time income from home.
However, I think affiliate marketing is the best choice for most people!
With affiliate marketing, you don't have to handle product fulfillment nor customer service.
Your main job is to provide helpful content and promote other people's products through your website.
It's a great business model for people who want to achieve time and location freedom. 
For example, I am now traveling all around South East Asia and working from my laptop whenever and wherever I want.
If you want to create a profitable affiliate site, check out my #1 recommendation review.
Then, create your free account, watch the first 10 lessons, and take massive action.

Final Words
Thanks for taking the time to read my Lucky Scratch app review. I hope it was helpful!
So, have you made any money with Lucky Scratch? If so, how long did you have to play the game to cash out?
Let us know in the comment box below!
All the best
Stefan