Probably you feel like running away from it all.
You want to quit your job, pursue something meaningful and fulfilling, enjoy the life with whom you love, or simply reclaim the simplicity of the present moment.
But this is just a desire that always reminds you that money fuels the world and you are simply another engine of the system.
You are, in fact, trapped in the rat race!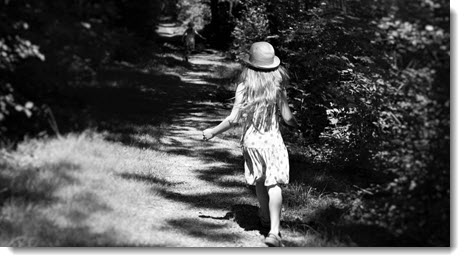 If you are a happy employee/ employer and you don't mind because you feel passionate and a sense of purpose in everything you do, that's perfect! You have found what most people haven't.
My intention with this article is to help people pursue what they are truly passionate about and don't rely on any job contract to make this happen.
This can be achieved by having alternative sources of income (passive or residual income) that can cover all your expenses.
So, escaping the rat race is the ability to do what you want with your time while being able to pay for your expenses.
The question now is, how to keep the money coming in order to have that freedom? How to escape from the Rat Race? In this article, I will show you some routes that can help you with that.
The Rat Race – Enjoy the Ride and Find a Way Out! 
---
In the rat race, you trade your time for money just to pay your bills.
You pay the bills but what is left is hardly enough to cover the following months, so you need to keep working month after month, year after year.
As your parents used to say, money doesn't grow on trees. So, you grow up and follow the "secure" path, in which you educate yourself and try to find a job.
You can definitely enjoy the ride as many people do. They eventually find an enjoyable job position, and that is awesome!
However, most people are not lucky the same.
So, you realize you have two options here: either you enjoy what you are doing (by finding your perfect job or accepting the present moment as it is) or you find a way out!
If you try to escape the rat race, it doesn't mean that you need to reject your situation entirely. Just face it as a necessary step for your personal growth.
The routes to escape the rat race focuses on minimizing spending and maximizing passive income to achieve financial freedom.
Route #1 – Live Frugally 
---
This is an interesting lifestyle whereby the less stuff you buy, the less money you need.
You could achieve financial freedom if you already had alternative sources of income and you could shrink your expenses to fit into that income.
The reason I mentioned this route is to show you the possibility of reducing your spending so you can afford to dedicate more time working or doing things you love and truly believe in.
By being frugal, you significantly reduce your dependence on a particular job or career, and you have three options:
Downgrade – Reduce the working hours in your current job.
Look for more flexible alternatives, such as temporary or part-time employment.
Find unconventional ways to support yourself
It is important to note that you are still trapped in the rat race if you don't have a sufficient source of income (without having to work).
However, frugal living can become your strong ally in the process of achieving financial freedom when combined with the other routes.
Route #2 Save Intensively + Compound Interest
---

Here, you keep saving intensively and take advantage of compound interest over the years.

The money should be invested wisely to achieve a decent profit or return on investment (ROI) without taking significant risks.
These can be attained through a diversified portfolio to minimize the effect of the market volatility. A diversified portfolio might include, for example, stocks, bonds, equities, and precious metals.
A practical example
try to aim for a portfolio which gives you an average annual return of over 6%.
I am going to give you an example of taking into account my monthly expense. It is a very superficial estimation so that you can have an idea of what compound interest works in practice.
In my case, I can live comfortably with £700 here in the UK. So…
I need £8,400 per year to cover all my expenses.
I need investments generating an average interest of 6% per year
Therefore, I must have £140.000 worth of investments to generate £700 per month.
But we need to be careful because it's not always possible to reach 6% return and you have another important factor, which is inflation.
Inflation will corrode the power of our money over the years, and it has to be taken into account.
Here in the UK, the average inflation rate for the last decade was around 2.5% per year.  Therefore, as I will take many years to save £140,000, when I finally do, the £700 per month will not have the same buying power.
In 20 years' time, my £700 will have the same power as £437 of today's value, which is insufficient to pay all my bills. Consequently, I need £210,000 worth of investments by 2035.
Using a compound interest calculator, I need to save £600 every month for 20 years to reach those £210,000.

It is not impossible, but if you cannot save much and just focus on a job as a source of income, this route can be quite discouraging.
However, may want to use your savings and investments to climb the property ladder!
Route #3 – Climb the Property Ladder! 
---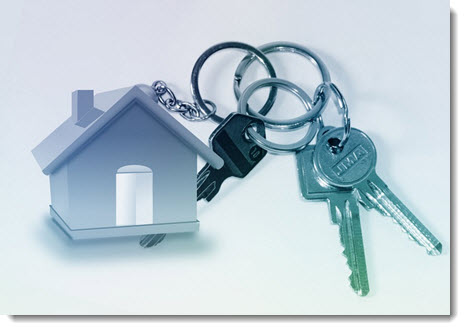 Climbing the property ladder is, in my opinion, the most efficient way to go.
The first step here is to stop renting ASAP. Every month, a big chunk of our hard earned money goes down the drain to pay our landlords.
You could use these funds to pay off your mortgage until you finally own the property.
Yes, paying the mortgage for years and years is a painful process and one that requires high commitment and financial stability.

This reward platform is going viral! Cash out via PayPal, Visa, Gift Cards, and in-game currencies - Click here to find out how to generate an extra $10+ per day! 
But renting is even worse because the money is going to the landlord's pocket, not yours.

Rent your spare room!
The time-frame to pay off a mortgage could be significantly shortened if you rented a spare room in your house.
So, not only your money will go straight to your future asset, but you would have created passive income through your rental room.
This would be a turning point in your finances because once you finish the mortgage, you will have the power to save faster and keep investing.
Buy-to-let – a big jump!
After paying your mortgage, you might invest in a buy-to-let property. Oh no! another mortgage?
Yep, the advantage is that you will pay the deposit (around 25%-35% of the property value) and rent out the property for at least 125% of the mortgage value.
Most of your second property will be paid out by your tenant plus 25%, which could be used to cover maintenance costs or periods of no tenants. Renting out a property can give you a steady income and a significant ROI.
It's hard to give the first step of saving for a deposit and paying the mortgages, but once the first home is yours, the second and third is much easier.
When you get to a point where you are not paying for accommodation, your expenses will drop drastically, and you will be in a much better position to jump out of the rat race, especially if you follow a frugal lifestyle.
Route #4 – Sell a Business You Need to Be Actively Involved With
---
We all know the advantages of being a boss, but many people forget that being a business owner is not always the same as having money without effort. Far from that!
The challenges are enormous, especially in the first years. However, you can be an active or a passive business owner.
Active business owners  – They are involved in the day-to-day operations and could be doing anything, from managing to working side by side with employees.
My father is one of those who has been actively involved with his business for more than 15 years because of the high risk of putting someone else in charge.
Is he out of the rat race because just because he's a business owner? No! He has some freedom, but he is still helping on the front line, doing paper works, managing employees, etc. This inevitably causes him stress now and then.
Now, if he sold his business and could live comfortably with the passive income as a result, then yes!
Passive business owners  – The more automated and systematized your business is, the more freedom you have.
It's hard to have a 100% automated business. Usually, the passive business owner will have more time to monitor strategies instead of operations.
So, why sell a business? Well, you might even earn a lot of money, but if you need to be actively involved, then this situation doesn't fit into the concept of financial freedom.
Nevertheless, owning and scaling up a business could be an attractive and rewarding route to financial freedom.
Route #5 – Build an Online Business – Is it Really an Escaping?
---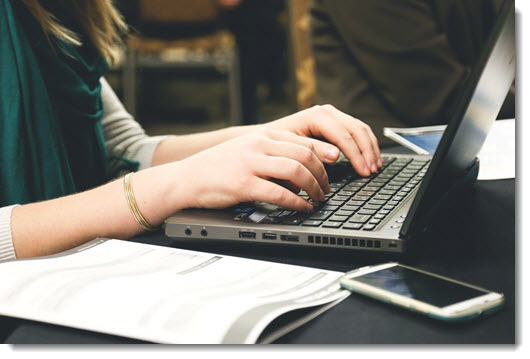 Owning a successful online business requires some regular maintenance even after the hard upfront work.
Therefore, this route won't give you complete freedom, as with significant investments in real estate or paper assets.
However, it can still provide a huge degree of freedom compared to your 9-5 job and make you feel as if you had escaped the rat race.

Why? Ok, hold tight because the list is long but motivating:
Forget about working for somebody else.
The time and effort you put in today will continue to pay you for years and years! (The concept of residual income)
All the free time you get as a result can be used to leverage even more your business. The sky is the limit!
The word "BOSS" doesn't exist anymore!
You don't need to be involved with customer issues (forget about the disrespect of some folks!).
You don't need to be stuck in traffic anymore – you could be traveling the world!
It involves an intellectual and creative process through which you can help people all over the world
The more work you put in, the more you get out.
The business has a global reach and never sleeps. It can find customers at any day, anytime, anywhere in the world.
You don't need large start-up costs to begin with. All you really need is a hosting and a domain name.
How can you build an online business? 
Using automated selling systems to sell digital/downloadable products: these can be ebooks, online courses, apps, digital photos or graphics, templates for websites among others.
By taking advantage of advertisement (like Google Adwords) or Affiliate programs (Amazon, CJ, ClickBank, etc.) available through your websites or blogs –
To become successful in any online venture, you need a website. That is because it will be the primary point of contact between you and your global audience and the most effective way to attract 1000s of potential customers every day.
Personally, I love affiliate marketing because:
The payouts are much higher (comparing to Google Adsense).
There is a possibility to start from scratch and grow little by little with no risks.
You can find affiliate programs that pay recurring commissions. You will keep earning as long as the person keeps paying for a monthly or yearly subscription)
It is a hard job in the beginning. You need a lot of dedication, patience, and proper training in internet marketing.
Final Thoughts 
---
Escaping the rat race doesn't necessarily mean you are filthy rich.
It simply means that you can pay all your expenses without having to be actively involved in a job.
The intention is to have the power and more free time to pursue what you enjoy and believe in life.  The possibilities mentioned in the article can be chosen or combined according to your specific needs or preferences.
In my case, I have opted to follow all routes (except for #4) because I believe they all have attractive advantages.
Besides, one doesn't exclude the other. Following one route can help in following another and speed up the process.
By being frugal, I can intensively save to be able to make wise investments and even put up a deposit for a first house.
I can also start an online business from scratch and increase my income over time. In the end, everything sums up and contributes to the greatest escape!
I hope you enjoyed the long reading! I would love to hear some insights and opinions about the rate race. Have you escaped it? What are your experiences?
Leave a comment below and tell us your story! 🙂