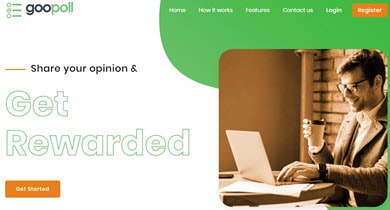 Welcome to my GooPoll review!
You may have found GooPoll and the opportunity to earn money by answering surveys and polls.
As a member, you can get paid for sharing your opinions and perspectives on a wide range of topics.
The homepage claims that you will earn points that can be traded for cash rewards and popular gift cards.
In this review, I will show you how GooPoll works, and what you can expect in terms of surveys and rewards. Is it a legit site? Does it pay or not?
Also, don't forget to check out this step-by-step program that helped me build my own internet business, earn $1,600 per month, and quit my job in 2019.
GooPoll Review
Name: GooPoll (formerly Surveygoo Panel)
Company: SurveyGoo
Membership Eligibility: UK residents (16+)
Minimum Payout: £10 (PayPal) £5 (Amazon)
LEGITIMATE
Similar panels: Opinion Quest, Branded, Surveyeah
Overall Rating: 2.5/5
What is GooPoll?
GooPoll is a survey panel community where members get paid for providing honest opinions on products and services. The opportunity is only available for UK residents over 16 years old.
GooPoll is owned by SurveyGoo, a UK-based company run by a team of expert marketing research consultants. They also operate another similar panel called OpiniSurveys, which is open for residents in 14 countries including the UK, the US, and Singapore.
By completing surveys, you are helping leading brands better understand consumer behavior and their preferences. Your valuable insights will shape new products, marketing research campaigns, as well as government policy and legislation.
In return for your contribution, you will earn Goopoints that you can redeem for cash via PayPal and vouchers.
Is GooPoll Legit? Will You Get Paid?
GooPoll is operated by a reputable company in the UK, so I am confident that it's a legitimate website.
There are very few reviews on GooPoll on the internet because it was formerly known as SurveyGoo. For some reason, the company rebranded the site, which is still the same!
So, after searching for SurveyGoo review on Google, I found that the two main drawbacks are the lack of surveys and low pay.
I couldn't find any serious complaints regarding payments or missing points. So, as long as you reach the minimum payout threshold of £10, you will get paid.
Pros and Cons
Pros
Most surveys are short.
Get paid via PayPal and Bank transfer.
It's not difficult to qualify for surveys.
Complete surveys on your mobile device through the GooPoll app.
Cons
The minimum payout threshold is relatively high.
It takes a long time to cash out £10 via PayPal.
Infrequent surveys.
How Does GooPoll Work?
Registration
GooPoll is 100% free to join. To become a member, you must signup using your email, phone number, and password.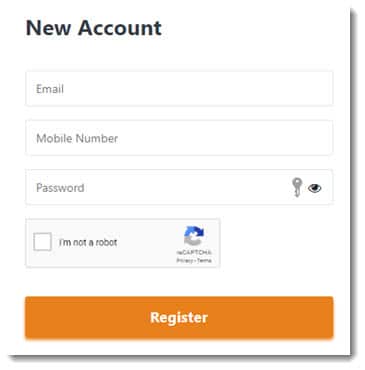 It's important to note that before submitting your contact details, the site doesn't ask users to consent to the privacy policy. As far as I know, this goes against GDPR (General Data Protection Regulation).
Also, they don't explain why we need to provide a phone number. Will they use it for marketing purposes?
After creating your account, they will ask your name, full address, gender, and date of birth.
You can also join GooPoll and complete surveys on your smartphone through the GooPoll App.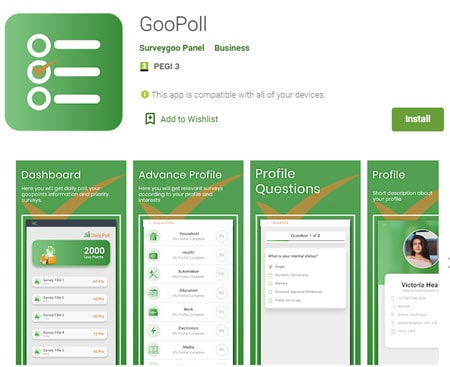 Add Profile
The first thing you should do after joining GooPoll is to complete your profile with more personal information.
In the profile section, you will find profiling categories with questions about your household, health, education, work, interests, and more.
You don't need to answer these questions, but your profile will help GooPoll select surveys based on your demographics. Therefore, the more information you provide, the more surveys you will get!
Take Surveys
GooPoll will be sending survey invitations via e-mail. Due to limited availability, you should keep an eye on your inbox and complete the surveys as soon as possible.
You can find all the surveys in the "Take Survey" section, where you will see their name, duration, and reward amount.
Keep in mind that you may have to answer a few screening questions before getting access to the survey. You may qualify or disqualify based on your answers.
The good news is that it's not so difficult to qualify for GooPoll surveys compare to other panels.

If you are not the perfect match, you will still earn £0.02, which is a fair incentive in my opinion.
It's unfortunate that you may have to answer the same questions over and over again. These repetitive questions are oftentimes asked to make sure you are paying attention and being truthful to the survey.
If you provide contradictory answers, the system will flag your account and you may get penalized. For example, you may get disqualified or even banned from GooPoll.
How Much Money Can You Make? 
Most opportunities are short surveys and polls that don't last more than 1 minute each. That's cool, but as the old saying goes "no pain no gain!"
Because these surveys don't take much time and effort, you can expect to earn less than 50p each.

This reward platform is going viral! Cash out via PayPal, Visa, Gift Cards, and in-game currencies - Click here to find out how to generate an extra $10+ per day! 
The lack of polls coupled with small cash rewards means that your cash balance will grow very slowly. Therefore, it can take a few months to reach the minimum cashout amount of £10.

Invite Friends
You can also earn referral commissions by inviting your friends to join GooPoll through your referral link.
Simply click on "invite friends" > "new friend". Then, copy the link and share it with everyone you want through any social media.
You will get 100 points as soon as your friend earns 100 points.
How Do You Get Paid? 
As I mentioned, you will get Goopoints after completing each survey or poll. Note that 1000 Points = £1.
The minimum number of points to withdraw via PayPal and Bank Transfer is 10,000 (£10).
You can also request payment via Amazon (5,000 Pts), Netflix (15,000 Pts), iTunes (30,000 Pts), and GiftPay (5,000 Pts) vouchers.
Is There a Better Alternative to GooPoll? 
There is an insane number of survey panels available for UK residents, and I am sure you can make more money if you join Prizerebel and Prolific Academic.
Prizerebel is a reputable GPT site that has partnered with lots of marketing research firms. So, you will never run out of surveys because you will have access to dozens of companies under one roof.
As for Prolific, this is probably the most prestigious survey Panel on the internet. The rate of pay is way above the average!
Conclusion 
GooPoll is a legit survey panel that provides short surveys that are not difficult to qualify for. Unfortunately, the earning potential is too low, so accumulating enough points takes a very long time.
That being said, I still think it's worth giving it a try if you are into surveys. You just have to be patient…
Now, if you are sick and tired of ticking boxes only to make beer money, I suggest building your own internet business.
In 2015, I gave up on surveys and dedicated myself to growing an affiliate site with the help of this excellent step-by-step program. 
I took massive action and waited patiently for the fruits of my labor. Eventually, the site started ranking on the first page of Google thanks to all strategies I learned during the training. 
As a result, I started making excellent commissions!
In 2019, I finally quit my day job to travel the world while making money from my laptop. This is me, working from my tent in Cambodia and enjoying the beach a few hours later!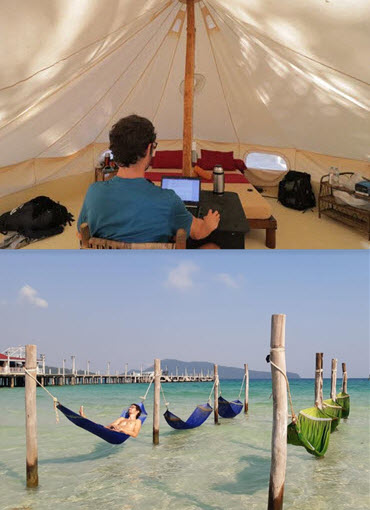 You can achieve excellent results too with proper training and the right mindset. If you think this is something you would like to try, click here to learn more!
Final Words
Thanks for your time reading my GooPoll review. I hope it was helpful! If you have any questions or would like to share your opinions about this site, feel free to leave us a comment below.

Stay safe and peace out!