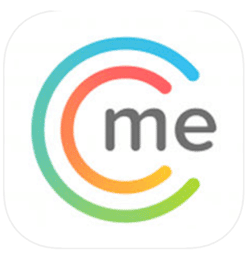 Welcome to my CitizenMe app review!
There has been a surge in mobile applications that pay users for answering surveys in recent years.
One app that is gaining more and more popularity is CitizenMe, which has been installed over 100,000 times on Android devices.
It's important to do proper research before joining survey panels to avoid working for free. As you probably know, there are many marketing research companies that collect all the answers they need from participants without paying them.
So, will CitizenMe pay you for your time and effort? Is it a legitimate application?
Check out my honest review below and discover whether you can trust this app or not.
Also, don't forget to check out this step-by-step program that helped me build my own internet business, earn $1,600 per month, and quit my job last year.
CitizenMe Review
Name: CitizenMe
Website: www.citizenme.com
Company: CitizenMe Ltd
Price: Free to join
Type: Online surveys
Membership eligibility: Worldwide
Similar apps: Eureka, 1Q, Curious Cat
LEGITIMATE
Overall Rating:

3.4/5
What is CitizenMe?
CitizenMe a mobile application that pays you for sharing your opinions and demographics with brands or academic researchers.
Among the clients who benefit from your data include major retailers, banks, government departments, and more. Your answers will help these companies and institutions to identify consumer trends, improve products and services, and make better decisions. 
The app was created in 2013 by CitizenMe Ltd, a company headquartered in London (UK).
According to the company, your data will be shared anonymously, which means your privacy is respected.
By completing quick online surveys from your phone, you will earn cash rewards that will be instantly transferred to your PayPal account.
Is CitizenMe Legit? Does it Pay?
With so many deceitful apps out there, you are probably wondering if CitizenMe will pay you for all the time you spend sharing your opinions and personal data.
The answer is, yes! You will get paid through PayPal right after completing the survey. I received £0.10 paid instantly to my PayPal account, so I can assure you that the CitizenMe app is 100% legit.
As you will see, the main problem with this app is that there are more unpaid than paid surveys. So, the earning potential is very low! 
Pro and Cons
Pros
Surveys are quick. Most of them don't take more than 2 minutes.
The money goes straight to your Paypal account as soon as you complete a survey. You don't need to reach a minimum threshold before you can cash out.
Clean interface and easy to use.
They will send you a push notification as soon as a survey is available.
There are lots of positive reviews – the overall user rating is over 4 out of 5.
Your shared data is anonymized.
CitizenMe is available in many countries.
Cons
Low cash incentives.
There are not many paid surveys (green tiles).
Most surveys are unpaid.
Paid surveys fill up very quickly.
The company lets you backup and keep ownership of your data.
How Does it Work?
Installation 
CitizenMe is available only for Android and iOS devices, and therefore you can download it on your Google Play or App Store.

Sign in
There are two ways you can join CitizenMe. You can either sign in the old fashioned way (email and password) or you can request an access link to your email account.
Be aware that you must provide your PayPal email so you can receive the payment.
I always recommend reading the Terms and Conditions before creating your account.
Back up and Sync Your Data
CitizenMe stands out from other survey apps as it allows you to store all your data in your personal cloud. Therefore, you are the owner of your data and they won't have access to it.
When you sign in for the first time, click on the "backup" button and select your Google account.
Complete Your Profile
The first step is to click the "fun" exchange tile to complete a short profile questionnaire.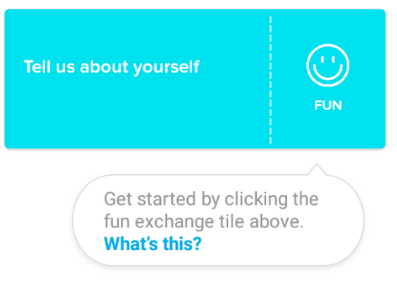 This first survey will gather basic data about yourself such as your gender, age, employment, etc.
On the dashboard, you will see more tiles represented by different colors. Each color represents a different type of survey.
Understanding Tiles
Light blue (Fun): General surveys with some light personal insight. These surveys are short and don't require much information.
Dark blue (insight): These surveys will usually involve more questions or data than the light blue tiles, and in return, you will uncover more detailed information about yourself.
Green (Earn): These are cash offers from brands in exchange for anonymous data and answers. The value of the reward is shown in the top right-hand corner of the tile.
Purple (More): These surveys will help you develop your profile for future surveys and project opportunities. Think of it as moving on to the next level.
Purple with an image (community): Bespoke exchanges just for your community when you join.
Red (Donate): Contribute your data towards research to help impact decisions. These titles allow you to do a little good by donating your data to charities that benefit from it.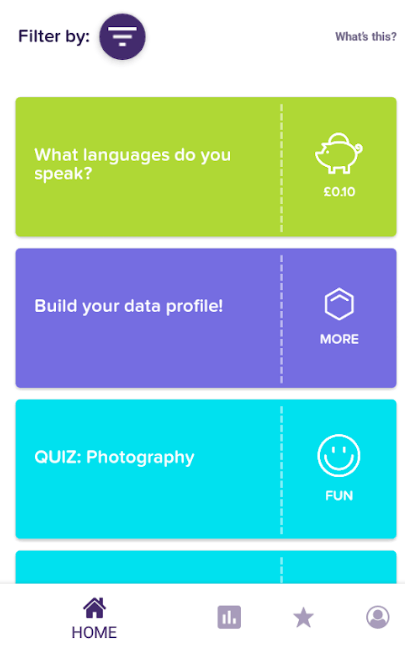 Every time you answer questions in the "fun", "insights" and "more" tiles, you will add more MeData to your profile.

As a result, you will be able to qualify for more paid exchanges (paid surveys), which are represented by the green tiles.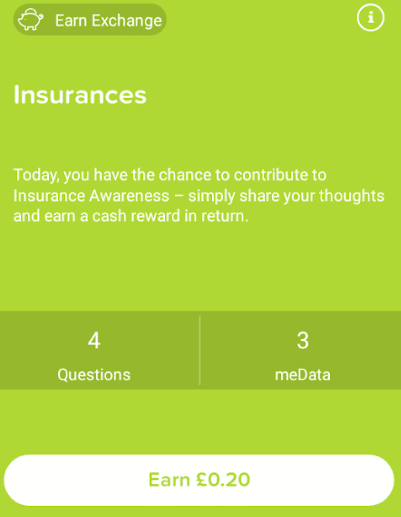 Green titles are created when clients need them, and typically, there is a specific profile or demographics they are interested in hearing from.
If you don't see any green tile when you first log in, try answering more profiling questions from Purple tiles.
Also, make sure to allow permission in the app settings so that you receive survey notifications. It's important to receive these notifications as the survey quota is usually filled very quickly.
The cool thing about answering surveys with CitizenMe is that you can see how your answers compare to others.

This reward platform is going viral! Cash out via PayPal, Visa, Gift Cards, and in-game currencies - Click here to find out how to generate an extra $10+ per day! 
How Much Money Can You Make?

The survey payout depends on its length and complexity. Because CitizenMe usually focuses on short and easy surveys, most of them are worth less than 0.30p.
On the first day, they invited me for 2 paid surveys worth £0.10 and £0.20. The first one was about languages that I speak, and it gave me £0.10 just by answering one question.
After answering a couple of questions, they canceled the second survey and said all available places had been taken. So, I didn't make a dime!
I was not the first one to have this experience. Here is a review that I found on Google Play:

All the other questionnaires were unpaid, so couldn't make more money.
The downside of CitizenMe is the lack of paid surveys (green tiles) and low cash incentives. They have tons of surveys that won't give you any money!
One member said she made just £11 since she joined back in 2018. Weeks can go by without any survey opportunity, so you cannot expect to make a decent amount of money with this app.
How Do You Get Paid? 
CitizenMe has no account balance and doesn't require a minimum payout threshold.
That means your payment is sent straight to your PayPal as soon as you complete a survey. Which is great!
The reward is sent yo your PayPal account via the email address you gave them when you registered.
I completed a green tile survey an received the £0.10 payment in less than 30 minutes. Here is the proof:

Final Thoughts
CitizenMe is a legit app to make some extra cash from your smartphone. I like the fact that they send instant payments without having to wait for weeks or months to reach a minimum account balance.
I also like the fact that most paid surveys are very short and don't waste your time with disqualifications.
It's unfortunate that CitizenMe doesn't have a decent number of surveys. There are lots of people who are disappointed with the amount of money they have made so far.
In my opinion, the company should limit the number of participants so they can provide more opportunities and help existing members to make more money.
Verdict: Legit
Is There Another Alternative to CitizenMe? 
If you want to earn more money by completing surveys and offers, I highly recommend this top-rated reward platform. You will get a lot more surveys and other tasks, which you can also do from your phone.

If you stick with specific survey routers like Dynata and Your Surveys, you can make over $100 per month just by answering surveys. But you can earn more by taking advantage of advertising offers and a generous affiliate program.
Another legit survey app that is worth checking out is the 1Q App. It pays $0.25 for every question and the money goes straight to PayPal as well. However, just like CitizenMe, there are not many survey opportunities, so you can't make a lot of money.
If you are sick and tired of completing surveys in return for little money, you can work towards a full-time income online. Keep reading to discover the exact business model that I use.
Earn a Full-Time Income Online
The internet offers incredible business opportunities that most people are not aware of.
In 2015 I discovered it was possible to replace my 9-5 salary with money from passive income websites.
By creating niche or authority sites, you can attract an audience and as a result, earn commissions by promoting other people's products.
Eventually, you can create your own digital products, decide the price you will charge, and keep 100% of the profits. Or, you can keep as an affiliate if the partnership is profitable enough for you.
What I love about this business model is that a website works for us 24 hours, 7 days a week.
So, I make money while sleeping or traveling the world. Both are my favorite hobbies!
If you want to learn step by step how to create a website, attract visitors, and earn passive income, check out my #1 recommendation.
It's the exact same training program that I used 3 years ago to build my site from scratch.
I had zero experience probably just like you! But I put in the time and effort and now I reap the rewards.
Many students have reached remarkable results as well, so you can also follow their blueprint and carve your way to success!
>> Click Here and Check Out My #1 Recommendation Review
Final Words
So, have you used CitizenMe? If so, what do you think about it? Leave us your honest review or ask any questions in the comment box below.
Peace out!
Stefan