Welcome to my 1-2-Cash app review!
Today's post is about 1-2-Cash, an Android application that rewards users for trying new games.
As a member, you will receive app suggestions and earn coins that can be cashed out to your PayPal account.
You can also redeem to other places like Amazon, Netflix, Spotify and Google Play.
I reviewed lots of similar apps that pay mostly for downloading and playing games. JustPlay is a popular and reputable choice!  
The problem is that if you don't pick a good one, there is a good chance you will waste time and mobile data!
That's why I encourage you to read this review to make sure it's worth completing the offers.
Is 1-2-Cash Legit? Does it Pay? Keep reading to find out!
Top recommendation: This step-by-step program helped me earn $2,000+  per month and quit my job in 2019. Claim your free membership here! 
1-2-Cash App Review 
Full Name: 1-2-Cash
Developer: GameyCash
Payout Threshold: $0.50
Price: Free (no in-app purchases)
Overall Rating: 1/5
What Is 1-2-Cash? 
1-2-Cash is another loyalty program designed for mobile gamers
This company operates many similar apps such as Playsmart, Cash em'all, Coin Pop, to name just a few.
It tracks your play time and awards coins when you complete missions.
For example, you can get coins after playing the game for a specific period or after reaching a certain level.
As you play a game, you will also earn experience points (XP) to boost earnings.
1-2-Cash has been installed over 500,000 times and rated 4.4 stars on Google Play.
How Does 1-2-Cash Work? 
Installation and Registration
Anyone over 18 years of age can install the 1-2-Cash app on Google Play and create a free account. Log in option include Facebook, Google or email account.
Next, 1-2-Cash will ask your gender and age so it can provide matching apps.
After accepting the Terms of Use and completing all the initial steps, you will receive a bonus of 200 coins. 

Allow Usage Tracking
Before you get access to the game list, you need to grant 1-2-Cash permission to access your app usage data.
You must activate this option so the company can track your play time and reward you accordingly.
How to Earn Coins With 1-2-Cash? 
After selecting any game from the list, 1-2-Cash will send you to the Google Play store to install the app.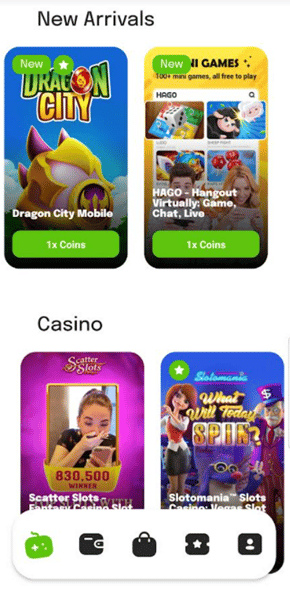 Once installed, remember to play through 1-2-Cash app so you can earn coins. You won't get credited if you open the game through your phone's dashboard.
Now, complete the missions to collect coins and increase your game experience (XP or Kudos).
Just be aware that your progression will stop after 1 hour of gameplay and reset after 24 hours. Besides, it will stop completely when you reach level 20 for a specific game. 
According to the FAQ, coins may not get credited because of bad internet connection.
If you experience this issue, the developer asks you to be patient, as the coins will be credited in due time.
The problem with 1-2-Cash is that you may eventually run out of games and get stuck. 
They say the more apps you install, the more options will be available on your list.
Status Benefit
Earn loyalty stars with every purchase you make in selected loyalty games.

After you accumulate enough starts and reach higher status, your earnings will multiply by 25, 50 and 100%.
You can also exchange 15, 55, and 100 stars for 100, 500 and 1000 coins, respectively.
Earned stars expire at the end of each month. However, your star level will remain the same until the end of the next month.
Invite a Friend
When a friend joins 1-2-Cash with your invite link, they will immediately earn a bonus of 50 coins. 
You'll receive 100 coins when your friend reaches level 4.

This reward platform is going viral! Cash out via PayPal, Visa, Gift Cards, and in-game currencies - Click here to find out how to generate an extra $10+ per day! 
Coins and Payouts
Use coins to redeem for cash rewards in the shop section. You can cash out $0.50 via PayPal or gift cards as soon as you collect 600 coins.

When you select PayPal, you will be asked to submit your email address linked to PayPal.
In addition, you may also have to take a selfie to verify your account. This step is required to avoid fraudulent accounts that people create just to take advantage of bonuses.
Regardless of your country, you will receive the money in EUR since JustDice is a German company.
If you select a voucher, the code will be sent to you via email.
Depending on the number of applications, payments can take up to 7 business days. Some people have received the money within less than 3 days. 
Unfortunately, a gift card may not always be available, so you will have to choose another payment method like PayPal.
Click here and discover the best reward apps for gamers.
Is 1-2-Cash Legit? Does it Pay? 
1-2-Cash is a legitimate application, but unfortunately, many people struggle to cash out.
After reading lots of reviews, I noticed a few issues:
Lots of people report that 1-2-Cash refuses to accept their picture for verification.
The app glitched and the user cannot log in anymore.
There are no more games available, so the user cannot collect more coins to cash out.
1-2-Cash freezes every time the person tries to install the game.
Coins are not added properly.
There are many problems that can put you off, but it's easy to find users who receive the payment.
From what I can see, it's a hit and miss opportunity. There is a risk of hitting a roadblock, especially when you try to verify your account.
I reviewed over 10 JustDice apps, and they all have glitches that make it difficult or impossible to cash out. Yes, it can be a struggle!
However, I wouldn't say the app is a scam because many users get paid. Besides, the terms of service states that 1-2-Cash does not guarantee any winnings.
MistPlay gets a lot more positive reviews on the Play Store and many blogs.
Conclusion 
1-2-Cash is a legit app that can help you earn a little extra cash for playing games.
The problem is that there is a risk of not getting paid b after reaching the cashout requirement.
You may even get stuck due to a lack of games in your country, so there is no guarantee that you will make money.
If you enjoy playing the type of games on the list, I would give 1-2-Cash a try. But I wouldn't get my hopes high since there is a significant risk of failure.
Earn A Full-Time Income Online 
Imagine opening your laptop and making thousands of dollars per month on your own terms!

You can do that by becoming a publisher and providing valuable content in a niche of your interest.
This step-by-step program helped me set up a website, rank articles on Google and generate life-changing commissions!
Today, this online business allows me to work whenever and wherever I want.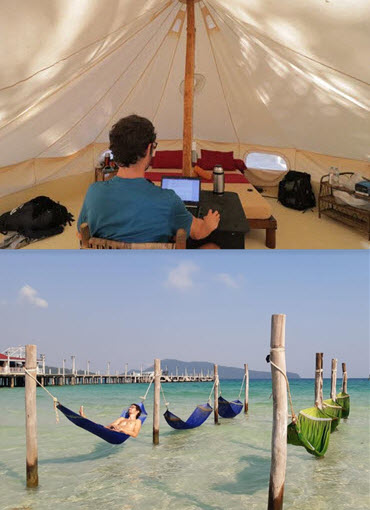 If this lifestyle appeals to you, you a have a better chance of success if you learn from expert marketers who walked the way.
Check out my #1 recommendation and start now with no strings attached!
Final Words
Thanks for taking the time to read my 1-2-Cash review. I hope this post was helpful.
Have you tried to cash out? Did you get paid? Kindly share your experience with this app in the comment box below.
Peace!