Welcome to my Wordy Word app review!
Thousands of people are playing the Wordy Word app with the expectation of receiving $50 paid through PayPal. 
There are countless mobile games that imply you can convert virtual dollars or tokens to real money. Unfortunately, over 99% of them will make it hard or even impossible to reach the minimum payout threshold.
You are here because you're skeptical and wondering if Wordy Word is a scam or a legit app. Will they pay you just for guessing words on your phone?
In this review, I will show you exactly how it works and give you my frank opinion based on my experience and other people's testimonials.
Before you leave my blog, you may want to discover the step-by-step program that helped me reach $1,600+ per month from my laptop and escape the rat race. No special skills required! 
Wordy Word App Review 
Name: Wordy Word
Website: lbsbanana.com
Company: Lbsbanana
Type: Crossword puzzle
Membership Eligibility: Worldwide
Similar apps: Words Tour, Wizard of Words, Word Cooking
Price: Free
Overall Rating:

1.5/5
What is Wordy Word? 
Wordy Word is a crossword puzzle game developed by a Hong Kong-based company called Lbsbanana Ltd. This is the same company that operates Lucky Cat and Mini Joy.
The game consists of guessing the hidden words by connecting the available letters and filling out the blank squares.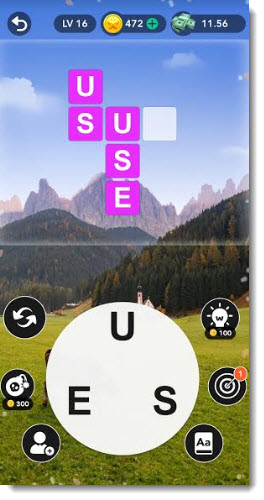 As you achieve higher levels, you will earn virtual dollars that you can supposedly redeem for real money once you reach $50.
Is Wordy Word Legit? Will They Pay You?
Wordy Word is a mobile game that makes you think you will earn real money, but the dollars you accumulate on your account have no currency value. They are worthless!
That's right! There is no evidence that the company is processing payments. If you check the review section on Google Play, you probably won't find anyone who actually got paid. Well, I didn't find anyone!
You will get shocked with so many negative testimonials saying the same thing.


Your cash balance will grow very quickly in the beginning, but as you get closer to $50, the less virtual money they will give you. At some point, they will give you fractions of a cent every once in a while.
So, you may have to play Wordy Word for a very long time to reach $50. In other words, they can make you feel like "chasing a carrot on a stick".
That being said, I don't think it's a scam because the company doesn't make any promises. What is important to know is that earning $100 just for solving crosswords seems too good to be true.

How Does Wordy Word Work? 
Is Wordy Word is a free app available only for Android devices. Once you install the game, you can start playing it straight away with no registration.
It's a simple crossword game where you have to connect the letters to form words.
There are hundreds of levels available! Every time you unlock all the words, you will level up and earn either cash or coins. You can always double the reward by watching a sponsored clip.
Once you complete 5 levels, you will get a "big" bonus as well.
In the reward section, it says you can cash out to PayPal once you reach $50. Alternatively, you can cash out $1 once you pass level 400.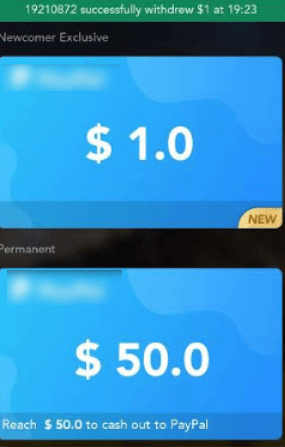 The worst thing about The Wordy Word app is the frequent amount of advertising. They will show you 30-seconds commercials every time you complete 2 or 3 levels, ruining your gaming experience.
If you are having trouble guessing the word, you can spend 100 coins to reveal a letter. What is crazy about this app is that players can buy coins with real money so they can get more hints!
So, developers are making money not only by displaying ads but also by selling Coins that have no real value.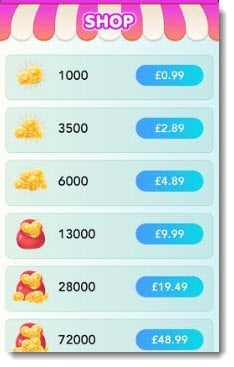 If only they were letting people cash out $50, that would make perfect sense!
Will You Ever Reach $50? 

After reading lots of reviews, I'd say you can reach $50 in your lifetime, but that doesn't mean you will get paid.
In the beginning, Wordy Word will give you $0.50 – $2 after each round, which will help you accumulate cash pretty fast.
That's a smart tactic to hook you for a while, but then, you will realize your earnings are diminishing after each level.
As you approach $50, you may get less than $0.10 or even fractions of a cent after a couple of levels.
After playing for hours, many users continue to play because, after all, they have already put in so much time and effort into it!
Eventually, it has to pay right? Well, I wouldn't be so optimistic…

This reward platform is going viral! Cash out via PayPal, Visa, Gift Cards, and in-game currencies - Click here to find out how to generate an extra $10+ per day! 
Many users complain that when they get very close to $50, Wordy Word subtracts earnings from their accounts.


Some users said they reached $50 and cashed out, but they are still waiting for the payment.
Moneywise, Wordy Word doesn't work in your best interest!
Conclusion 
If you want to play Wordy Word just to entertain yourself and pass the time, then this app is fit for purpose. It improves your vocabulary and it's also great for your brain!
Don't install Wordy Word if you expect to make real money from it. They may never transfer $50 to your PayPal account, despite watching hours of videos.
They give you the option to cash out when you reach $50, but they should warn users that there is no payment guarantee.
Other crossword apps such as Wizard of Words, Words Tour, Word Cooking, and Word Sweety has the same mechanics of diminishing rewards. The same for Chest Royale, Coin+, and My Cat. 
I can't even fathom the total amount of time lost by millions of people playing these apps around the world.
How To Earn a Full-Time Income Online
If you want to supplement or even replace your 9-5 salary, here is my advice to you:
Get rid of all the reward apps, games, and distractions on your phone, and build your own online business! 
You can make thousands of dollars per month by using a proven business model called affiliate marketing.
It consists of providing valuable content and promoting other people's products in exchange for commissions.
When I discovered this business opportunity back in 2015, I started dreaming about traveling the world while making money.
Luckily, I found this step-by-step program that helped me create a profitable affiliate site, which has been covering my living expenses and travels for many years.
This is me, working and enjoying life in Cambodia!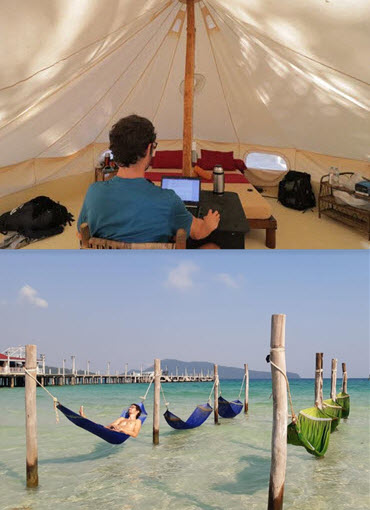 You can achieve great results in affiliate marketing if you learn to get website traffic and put in the time and effort.
Remember, there has never been a better time to build an online presence as more and more people are buying stuff online.
Final Words
Thanks for taking the time to visit my blog and read my Wordy Word app review. I hope it was helpful!
If you have any questions or want to share your experience using this app, feel free to leave us a comment below!

Stay safe and peace out!