Welcome to my Word Connect app review!
I came across Word Connect, which is another crossword puzzle game that supposedly converts virtual currency to PayPal or Amazon gift cards.
Thousands of people have installed this app with the expectation of making real money while enjoying themselves.
It seems like a great opportunity to bring in some extra income!
However, you have to be very cautious, especially with "money-making" applications that survive on advertising.
Many of them are making a killing by showing ads to millions of people while rewarding no one!
So, can you really trust Word Connect? Is it a scam or a legit application?
Let's find out!
Before you leave, discover the step-by-step program that helped me reach $1,600+ per month from my laptop and quit my job. No special skills required! Click here for full details and free signup! 
Word Connect App Review
Name: Word Connect
Company: Dream Studio
Eligibility: Worldwide
Price: Free
Similar apps: Wordy Word, Word Smash
Overall Rating:

2/5
What is Word Connect?
There are many mobile apps with the same name, but the Word Connect I am reviewing here is a word puzzle game developed by Dream Studio, a company headquartered in Hong Kong.
The company has other 4 similar apps: Word Relax, Word Peace, Word World, and Word Tour.
The Word Connect game consists of guessing different words by connecting a limited number of letters.
Whenever you unlock all the words, you will pass the level and earn virtual cash or tokens.
Unfortunately, you can only cash out once you have $50 in your account, which can take forever!
Is Word Connect Legit? Can You Cash out?
Word Connect has the same mechanics of countless "money-making" applications on Google Play.
In the beginning, it will give you a decent amount of dollars after passing each level, but the more you play, the less money you earn. It behaves just like this crossword puzzle game by Lbsbanana.
Lots of people have been stuck for weeks and even months at $40 something because the app is giving $0.01 cent or even $0.00 per level.
This player is now earning $0.02 every 30 levels once she reached $49.46 at level 417.


This other user told us the exact same story!

I have the gut feeling that they will never be able to cash out. What do you think?
The big problem with these games is that they are advertised as an opportunity to earn money, but they don't seem to reward anyone.
If you check the reviews on Google Play, you probably won't see anyone who receives the payment.
Nevertheless, I cannot call it a scam because I believe the Terms of Service legitimate the way this app operates.
According to the Terms of Service, Dream Studio owns your virtual currency and gold coins. It also states that they have the right to dispose of your earnings and all the relevant information linked to your account.
Pros and Cons
Pros
It helps you grow your vocabulary.
Excellent graphics.
There are hundreds of levels.
Cons
Players may never reach $50 as cash incentives decrease significantly after a certain point.
There are lots of ads.
How Does Word Connect Work?
Installation
Word Connect is available for free on Android devices. After installing the app, you can start playing without creating an account.
How to Play Word Connect?
Word Connect is a simple puzzle word game!

You just have to swipe your finger to connect the letters and form words. You will pass the level as soon as you unlock all the hidden words.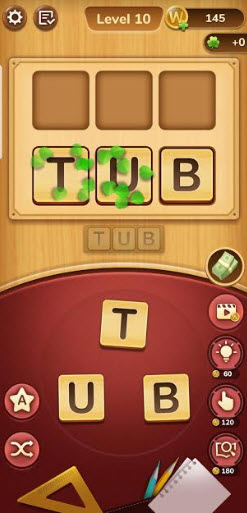 It's very easy to guess the words in the beginning when words are made with just 3 or 2 letters. But after passing a few levels, they will add more letters to make it harder.
As you pass the level, you will earn virtual cash and/or coins. Coins can be used to buy hints when you have trouble guessing the words.
For example, you can unlock 1 letter by spending 60 coins. Keep in mind that you cannot exchange coins for real money.
If you want to know the amount of cash you have accumulated in your account, tap on the dollar icon on the right side of your screen.

This reward platform is going viral! Cash out via PayPal, Visa, Gift Cards, and in-game currencies - Click here to find out how to generate an extra $10+ per day!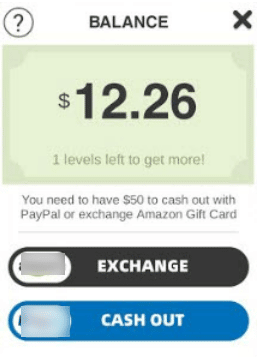 How do You Get Paid?
Word Connect claims you must have $50 to cash out through PayPal or Amazon gift card.
If you reach the payout limit, you can tap on the dollar icon and choosing your payment method.
Unfortunately, there is no evidence that Word Connect is processing payments because no one seems to reach $50.
However, even if you persist and finally press the cash out button, there is no guarantee that the company will pay you.
Is There a Better Alternative to Word Connect?
There is an incredible number of puzzle word games on Google Play, but I believe none of them will pay you.
If you want to earn easy money from your mobile device or desktop, you are much better off completing online surveys or mystery shopping missions for reputable companies.
Marketing research studies don't pay well, but you can make over $100 in a month if you persist. In my opinion, this top-rated GPT is one of the best platforms to complete surveys!
As for secret shopping gigs, this one should be on the top of your list. 
Conclusion
Word Connect is technically legit, but I am yet to find someone who received the payment.
The game is challenging, which is good for the brain and your vocabulary.
However, many users get frustrated and even furious when they realize that the company is making it harder and harder to reach the $50 mark.
After passing hundreds of levels, you may feel like chasing a carrot on the stick!
Therefore, I only recommend Word Connect for the game itself, not for the money.
Earn a Full-Time Income Online
It's possible to make a full-time income online using different strategies, but in my opinion, affiliate marketing is the best option for most people.
More specifically, you can reach thousands of dollars per month by creating content that helps solve people's problems.
Thanks to this excellent step-by-step program, I created a profitable affiliate site with no previous marketing or tech skills.
It allows me to work from anywhere as long as I have a laptop and internet connection. Another great benefit is that I am my own boss!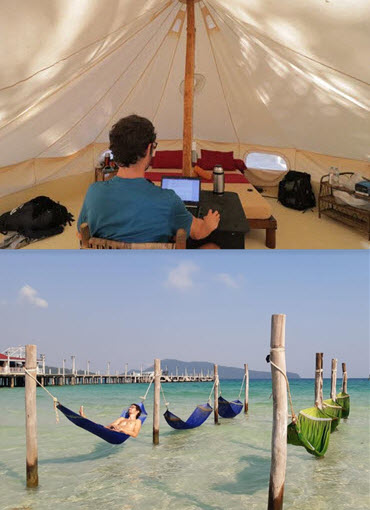 Keep in mind that this is not a quick way to make money online. It takes a lot of time and effort to get web traffic and start making affiliate commissions.

The question is: Are you willing to plant the seeds in order to achieve time and location freedom? 
If your answer is yes, then create your free account take your first steps today!
Final Word
Thanks for visiting My Room is My Office and reading my Word Connect app review. I hope it was helpful!
If you have any questions or thoughts about this app, leave us a message below and I will reply as soon as possible.
Stay safe and peace out!