Welcome to my Word Relax app review!
Word Relax is another puzzle word game that gives you the opportunity to win cash rewards. Yes, the list of "money-making" apps never ends!
Thousands of people are playing this game with the expectation of making $100 in a short period.
Unfortunately, millions of people end up wasting their precious time with apps that will never let them cash out.
So, can you make real money with Word Relax? Is it a scam or a legit application?
Read my review to understand how it works and what you should expect after passing hundreds of levels.
Before you leave, discover the step-by-step program that helped me reach $1,600+ per month from my laptop and quit my job. No special skills required! Click here for full details and free signup! 
Word Relax App Review
Name: Word Relax
Company: Dream Studio
Eligibility: Worldwide
Price: Free
Overall Rating: 2 stars
What is Word Relax?
Word Relax is just one among five word puzzle games developed by Dream Studio. This Kong Kong-based company also operates Word Connect, Word Tour, Word Peace, and Word World.
Word Relax offers excellent training for your brain and improves your vocabulary. The goal is to unlock hidden words by connecting a few letters provided.
By guessing all the words, you will pass the level and earn virtual dollars and coins.
According to the app, you can only cash out via PayPal or Amazon gift card once you have $100.
The question is: Will you ever reach $100?
Is Word Relax Legit? Does it Pay?
When it comes to rewards, Word Relax works exactly like this puzzle word app. They say you must accumulate a specific amount of virtual cash before you can withdraw to PayPal. Before it was $20, then $50, and now they have increased the requirement to $100.
According to the FAQ, there is no fraud or falsehood in their game as players who play continuously always get their rewards.
The problem is that company doesn't say how many levels users have to play in order to cash out. To make matters worse, the closer you get to $100, the more levels you must complete before earning a penny.

It's a smart advertising strategy used by countless apps!
In the beginning, they will give you a lot of virtual cash so you get excited and become a loyal player.
However, once you play it for long enough and you are finally close to the cashout limit, your earnings will plummet.  It's very frustrating!

For example, one user was making $0.01 every 50 levels when she was at $49.52. At this rate, she will need to pass at least another 2400 levels to cash out. That's insane, guys!
It's like taking the sweet away from the kids when they are ready to bite!
I guess you could call it "Word Distress" once you realize how the reward system works.
Nevertheless, I cannot call Word Relax is a scam because the Terms and Conditions clearly state that you are not the owner of in-game virtual currency. So, they are not obliged to pay you.
Besides, you can eventually cash out, but you may have to pass thousands of levels.
This player said she finally reached $20 when he passed 3,000 levels. He requested the Gift card on June 6, but he is still waiting for it.

Pros and Cons
Pros
It's a cool game to pass the time, exercise your brain and grow your vocabulary.
Beautiful graphics.
There are not many ads.
Cons
There is no evidence that people are receiving the payment.
It's extremely hard to reach $100 – You may have to complete 3,000 levels or more!
How Does Word Relax Work?
Installation and Registration
Word Relax is available for free on Android devices. After installing it, you can start playing straight away.
However, you can sign in with Facebook to keep your account safe and earn 200 coins.

How to Play Word Relax?
Simply connect the letters to form words. When you guess all the hidden words, you will pass the level.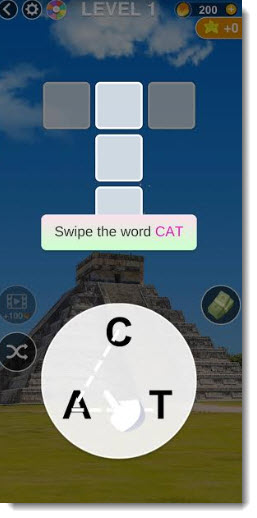 Levels will be easy at first when words have just 3 different letters, but it will gradually become more difficult.
There are 9100 levels, and the cool thing is that levels are represented by a specific country. Besides, the game's wallpaper is a landscape of that country.
For example, from level 1 to 15, the country is Mexico, and from level 1 to 5, the wallpaper is the Mayor Temple.

This reward platform is going viral! Cash out via PayPal, Visa, Gift Cards, and in-game currencies - Click here to find out how to generate an extra $10+ per day! 
In the beginning, Word Relax will give you a decent amount of cash after completing each level. But after playing the game for a while, cash rewards will be given only after a couple of levels.
You can click on the cash icon to see how many levels you need to pass before you can earn the next cash reward.

You will also earn coins for passing levels, checking in daily, watching video ads, and completing daily quests. Coins cannot be converted to cash, but it can be used to buy hints when you are stuck.
For example, you can use the Hint arrow to revel any letter you choose. The magic wand reveals five letters when you are struggling.
You will also collect flowers while playing. In a tournament, players who have more flowers will earn coin rewards.
Daily Reward
You can get a daily reward of 50, 100 or 250 coins when you log in daily. One of the three prizes will be randomly given.
How do You Get Paid?
If you manage to reach $100, you can select the withdrawal method on the personal information page or by clicking on the cash icon.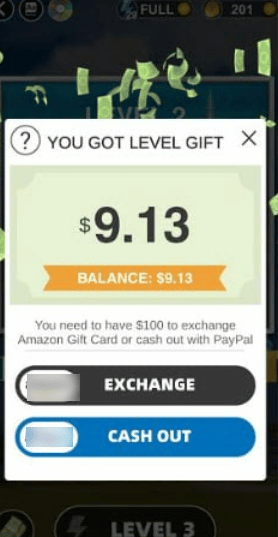 You can cash out through PayPal or Amazon gift card. The company recommends that you request Amazon gift card as the payment is quicker.
Is There a Better Alternative to Word Relax?
There are lots of similar puzzle word games available for Android and iOS such as Wordy Word, Word Smash, and Word Connect.
However, I wouldn't say they are better or worse than Word Relax.
They all make it ridiculously hard to reach the minimum payout threshold, so people tend to give up before they earn the required amount.  
If you are searching for an easy way to make money online, I think the best option is to complete surveys and location-based tasks. 
Conclusion
Word Relax is not a scam, but I could not find anyone who received the payment.
In my opinion, they should warn users that it takes thousands of levels before they can cash out.
For example, they could say that most players reach $100 when they are close to level 3,000.
This would provide more transparency to the game and reduce the number of complaints substantially!
Or, they could lower the minimum payout threshold and let players cash out faster. That would be even better!
Instead, they prefer to keep players in the dark, so of course, lots of people will get discouraged and give up!
The game itself is excellent, and I would recommend it for entertainment and brain health. It boosts your vocabulary and exercises your brain! Just don't expect to make any money.

Earn a Full-Time Income Online
I don't know about you, but I have always cringed at the prospects of working at a soul-crushing job for the rest of my life.
In 2015, I was taking my first steps to jumpstart in my career when I discovered the opportunity to build my own internet business.
Not only I could be my own boss, but I also work whenever and wherever I wanted!
It wasn't an easy decision, but I decided to follow my dreams. So, I did it!
Today, my internet business covers all my living costs and allows me to work from anywhere I want.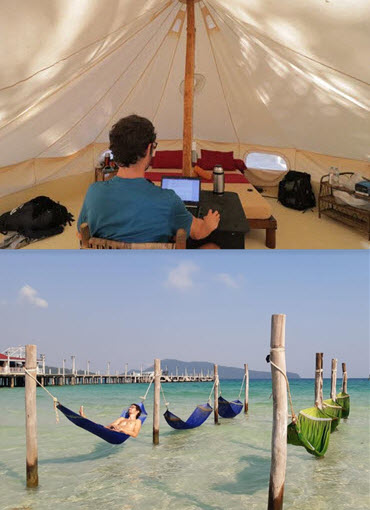 There are different business models, but in my opinion, affiliate marketing is the best method for most people.
Thanks to an excellent step-by-step program and hard work, I created a profitable affiliate site with no previous marketing or tech skills. You can join this program and try it for free here. 
Success doesn't happen overnight, but with structured training, you can save time and lots of money by avoiding trial and error.
If you want to see how this business works, create your free account and take your first steps today!
Final Word
Thanks for visiting my website and reading my Word Relax app review. I hope it was helpful!
If you have any questions or thoughts about this game, just leave us a comment below. Did you reach $100?
Stay safe and peace out!