Welcome to my Wizard of Word app review!
I have recently discovered Wizard of Word, which is an app that supposedly rewards users just for playing the addictive crossword game.
The app has already been installed by thousands of people, who play intensely in hopes to cash out $50 via PayPal.
There is an insane number of mobile games that make users believe they will make easy money. But sadly, the vast majority of them will never let you cash out no matter how long you play.
I know that because I have tested hundreds of apps that stop giving rewards at some point or even block your account to avoid payments.
Will Wizard of Word pay you $50? Is it legit or another scam app?
In this review, I will explain how this game works and what you can expect from it!
Before you leave, check out the step-by-step program that helped me reach $1,600+ per month from my laptop and quit my job. No special skills required! 
Wizard of Word App Review 
Name: Wizard of Word
Website: http://juicemobi.com/
Type: Crossword puzzle
Membership Eligibility: Worldwide
Similar apps: Wordy Word, Words Tour, Word Cooking
Price: Free
Overall Rating: 2/5
What is Wizard of Word? 
Wizard of Word is another crossword puzzle game available on Android devices. They claim you can earn easy money by guessing the correct words and levering up.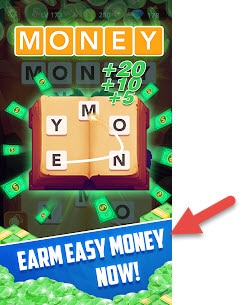 All you must do is connect the letters and fill out the blank spaces with the correct words.
Whenever you pass each level, you will collect virtual currency that you can supposedly withdraw to your PayPal when you reach $50.
Is Wizard of Word Legit? Will They Pay You?
After careful research, I couldn't find any evidence that Wizard of Word pays. Based on my experience and other user's review, I don't think you will receive the money!
Lots of people report that their rewards got smaller and smaller as they approached the $50 mark. At some point, they realized that it is nearly impossible to reach $50.
Take a look at the reviews on Google Play and you will find lots of upset players who got stuck at $48 – $49. This user has reached $45 at level 352 after playing Wizard of Word for 3 months!

Other crossword apps such as Wordy Word, Word Cooking, Words Tour also make it extremely hard for players to cash out. Many other popular games like Plinko Master, and Lucky Pusher will also decrease your earnings over time, which is a frustrating experience.
It's important to understand that the money that these apps give you has no currency value. Besides, they have total control of the game to prevent you from reaching the minimum payout threshold.
A few people have reached $50, but they didn't receive the payment.


Also, there are people saying that their cash balance was automatically converted to diamonds, which cannot be redeemed for PayPal.
Many players enjoy the game itself as it is challenging and addictive. However, it can be very frustrating if you are playing with the expectation of making real money.
That being said, I cannot claim the app is a scam because that would require solid proof. What I can tell you is that you are unlikely to receive any money.
How Does Wizard of Word Work? 
Wizard of Word is only available for Android devices. Once you install the app, you can start playing immediately as no registration or permissions are needed.
Wizard of Word is a simple puzzle word game where players have to guess the correct words by connecting the letters.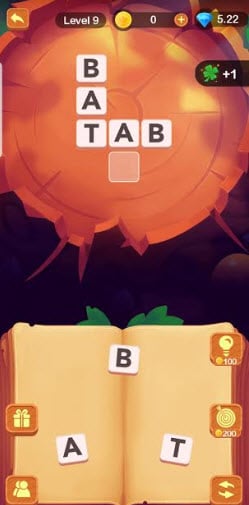 The game has hundreds of levels that will keep you busy for a long time. It's great to pass the time and improve your vocabulary.
When you discover all the words, you will level up and collect either virtual cash or coins. Every time you pass 5 levels, you will get a nice bonus.
Sometimes, you will have to watch an ad to unlock the next level.
You will start guessing with 3-letter word in the beginning, but then you will have 4 and even 5 letters to play with.
Coins can be used to reveal some letters when you are having trouble guessing the words. This will help you solve the puzzle quicker.

You can buy extra coins with your hard-earned money or you can get them by watching video ads. I don't recommend you buy coins because, as I mentioned, you probably won't be able to cash out.
How do You Get Paid? 
If you click on the cash balance right at the top, you will find that you must accumulate $50 to cash out.
When I installed Wizard of Word, the game was giving me diamonds instead of cash. However, there is no option to convert diamonds to cash so I can withdraw the money via PayPal.
I am not sure if the same is happening to you. If so, maybe that is because some countries are not eligible for rewards.

This reward platform is going viral! Cash out via PayPal, Visa, Gift Cards, and in-game currencies - Click here to find out how to generate an extra $10+ per day! 
Is Wizard Of Word Safe? 
Yes, I believe Wizard of Word will not harm your device as it has been available on Google Play for quite some time.

It's good to know that Google Play Protect scans every app that you install on your device and warns you about a potential threat. If you didn't get any warning, that means you are relatively safe.
In the Privacy Policy, the company says that they will collect lots of personal data from you and share with their business partners.
According to GDPR, Wizard Of Word would have to offer certain rights such as the possibility of deleting our data upon request  However I couldn't find any information on the Privacy Policy page. That means you may not have control over the personal information they will collect from you.
Is There an Alternative to Wizard of Word?
There are countless crossword games on Android and iOS devices, but I'm not aware of any that really pays after playing for long enough. I have recently reviewed this popular crossword game that is not rewarding players.
I strongly believe the amount of ad revenue these mobile games are making is not enough to reward users.
If you want to earn a little extra money from your smartphone or desktop, you can complete surveys and offers through GPT (get-paid-to) sites. What I notice is that websites tend to be more reliable than reward applications.
If that's something you would like to try, this is my recommended GPT platform.
Conclusion 
If you are planning to install a game that will entertain you and improve your vocabulary, then the Wizard of Word app is a good option.
Wizard of Word is a challenging crossword puzzle game with hundreds of levels. Another advantage is that they are not many ads like other apps do, which is a big plus!
Now, for those who expect to make $50, sorry to disappoint you but your chances of receiving the payment are extremely low.
I believe the company doesn't pay because otherwise, there wouldn't be so many complaints on Google Play.
Earn a Full-Time Income Online
If you want to build an alternative source of income from online, I suggest building your own online business.
An affiliate site can generate thousands of dollars per month if you know exactly how to attract a massive audience to it.
When I discovered this business model back in 2015, I started dreaming about quitting my job and traveling the world while making money from my laptop.
This dream came true thanks to this excellent step-by-step program, where learned how to build an authority site from scratch. Of course, I would never have succeeded without patience and hard work.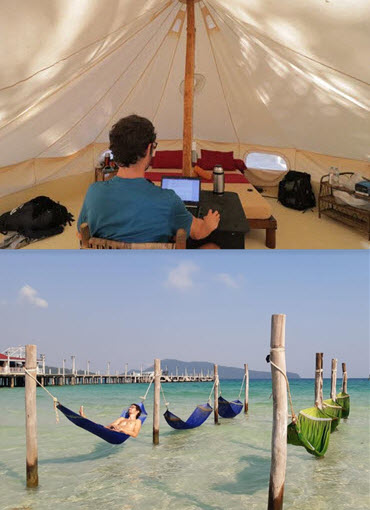 You can achieve great results too if you have a clear plan of action and put in the time and effort as I did.
If this type of business appeals to you, you can sign up for free and take your first steps today with no strings attached.  >> Click here to learn more!

Final Words
Thanks for your time reading my Wizard Word app review. I hope it was helpful!
If you have any questions or would like to share your thoughts about this game, let me know in the comment box below!