Welcome to my Tree of Sea app review!
Perhaps you have seen a commercial of Tree of Sea saying things you wish it was true!
The woman claims you can easily win $100 and withdraw the money via PayPal.
She guarantees that there is no fraud in this game, as if scammers warned their victims in advance. Cool!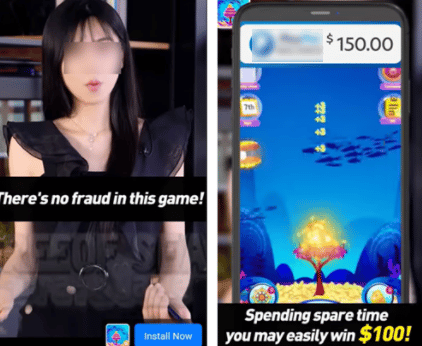 There are countless games trying to simulate winnings of hundreds, and even thousands, of dollars.
Players download the application after watching an over-hyped video saying they can make a ton of money.
However, the developers almost always operate from a faraway land with no obligation to reward users.
The result? People end up wasting time and mobile data chasing prizes that don't exist!
You're here to find out whether Tree of Sea pays or not, and I am here to spill the beans. Is it legit or fake?
Let's find out!
Before you leave this site, don't forget to check out my top-rated GPT site. Members are making $200+ on the side by completing simple tasks and referring friends. Cash out via PayPal and gift cards!
Tree of Sea App Review
Full Name: Tree of Sea – Coral Gems (Beta)
Developer: Soft business game
Payout Threshold: $
Price: Free (no in-app purchases)
Overall Rating: 1/5
What Is Tree of Sea? 
Tree of Sea is a game where you tap the underwater plant to collect cash coupons and amazing prizes.
It suggests that you can receive the payments only after you accumulate $100 (PayPal) or $300 (Amazon).
Not only that, but you can supposedly claim an iPhone 13 Pro after collecting enough puzzle pieces.
The app is funded by advertisers, so you will be encouraged to watch videos in return for virtual dollars.
Tree of Sea if very similar to this fake money-tree game! 
How Does Tree of Sea Work? 
Anyone can install Tree of Sea on the Play Store and start playing immediately. No registration is required.
As soon as you launch the game, you will get a $50 bonus. Can it get any better than this? Oh yes!

Next, the porcupinefish says you only need $50 to withdraw cash via PayPal.
To my surprise, I received a $100 Cash Coupon after tapping less than 10 times on the tree.
Therefore, Tree of Sea makes it possible to request the payment within less than 1 minutes of gameplay. That's just insane!
Just keep tapping the tree to collect more virtual cash and withdraw the $300 Amazon gift card.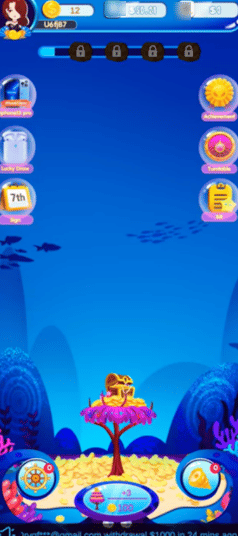 I am sure you are wondering how these developers can give away so much free money!
But wait a second! Does it actually pay?
Is Tree of Sea Legit? Does it Pay? 
No, Tree of Sea will not transfer real money even if you meet all the hidden requirements.
If you played this game for a few minutes, I guess you always know what happens after you insert your PayPal email.
It shows a progress bar and says you need to complete 10 video tasks to unlock the order.
Of course, this is just a lame excuse because the app cannot afford to pay $100 just because you watched a few videos.
Check out the reviews on Google Play and note that no one received a single penny from this developer.

Even though the order is "Sending", you will never get the money!
Also, forget about collecting enough puzzles and lucky coins because the rewards are totally fake!
One user reported that after entering his PayPal email, he received hundreds of spam emails.
Conclusion 
Make yourself a favour and uninstall Tree of Sea from your phone or tablet.

This reward platform is going viral! Cash out via PayPal, Visa, Gift Cards, and in-game currencies - Click here to find out how to generate an extra $10+ per day! 
The developer is using the well-known tactic of enticing players with fake dollars to make them watch an insane number of videos.
That's exactly how boring games can maximize playtime and boost profits!

There are many similar games out there you should avoid at all costs. Here are some get-rich-quick simulation games that went viral recently:
Don't waste your time, energy and mobile data playing Tree of Sea or any other fake money-game.
If it seems too good to be true, then it probably is!
Final Words
Thanks for visiting my site and reading my Tree of Sea app review. I hope it was helpful!
If you want to share your thoughts about this game, use the comment box below.
Peace!