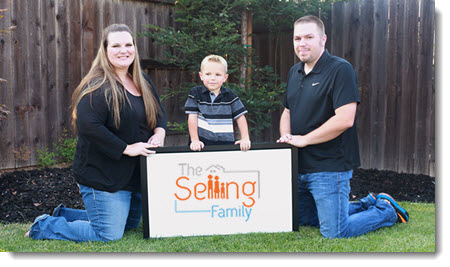 Platform:

 The Selling Family

Website:

 www.thesellingfamily.com
Core Training: Amazon Bootcamp 3.0

Price:

 $347 (one-time payment) or $99/month for four months (Get 50% OFF during the black Friday – November 24 – November 27th)

Strategy:

 FBA Business (Fulfillment by Amazon Business)
Recommended? 

YES

 – This is an excellent course to help you build a successful Amazon FBA Business
Score:

4.7/5
Would you like to earn a serious income from home and have the freedom to set your own schedule? Then, building an Amazon FBA Business might be the best strategy for you!
You can take advantage of Amazon's strong reputation and marketing efforts to sell the products on your behalf. They will promote, store, pack, and ship your products to each customer, making your life so much easier!
Compared to selling on eBay or e-commerce site, you will save precious hours per week that can be spent with the family or used to grow even more the business. Still, there are important things you need to learn to run it smoothly and keep it highly profitable.
Yes, you can learn everything by yourself for free on the internet. But,  nothing replaces a structured step-by-step training. 
A structured training designed by experienced entrepreneurs will save you lots of time and money in the long run. It will get your business up and running faster to start making money ASAP. Most importantly, it can make the difference between success and failure.
May I introduce to you The Selling Family! 
What is The Selling Family?
---
The Selling Family is a website that offers an excellent step-by-step training that covers the entire process of building your Amazon FBA business.
There are many separate courses available on the site, but the main one called Amazon Boot Camp v3.0. It's the most comprehensive training that will help you get started and scale your business to its full potential.
This Californian family is made up of 3 entrepreneurial minds – Jessica, Cliff, and Aiden. Yes, Aiden is following their parent's steps and is doing pretty well. 🙂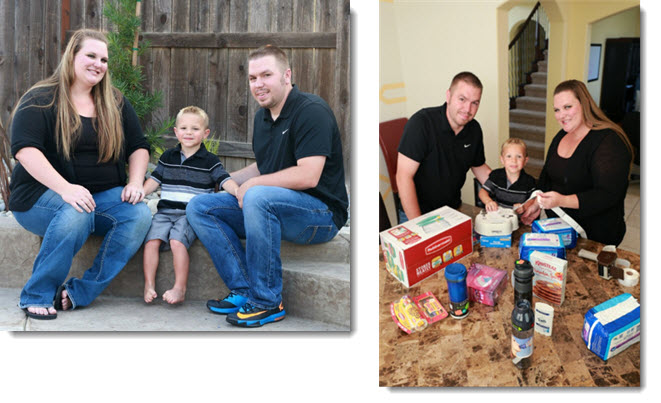 The couple decided to quit the stressful corporate world and replace their income by selling products via the Amazon FBA program (Fulfillment by Amazon). It worked so well, that by the end of the first year they'd earned six figures working only 20 hours per week!
Not convinced? What if I told you they have already sold over a million dollars worth of products in the last five years!? That's very impressive, and I am sure you can take the fast lane by following their exact same strategies.
Pros and Cons
---
Pros
It's possible to achieve full-time income working part time (highly scalable).
No Website creation and no customer service.
Proven and reliable business model.
Low start-up costs (a bit over $500) – Compared to a brick and mortar, this is nothing!
Clear, current and relevant step by step course.
Access to the private and supportive community.
One on one coaching (when you have full access to The Selling Familly Vault).
Money back guarantee (30 days) – no questions asked.
3 Free lessons available.
Cons
This is a business that requires dealing with physical products. Therefore, it's not 100% online business and location-independent.
You need to follow strict Amazon rules. That's why training is so important.
Not every product generates good profits. So, you need a thorough research before buying inventory. Again, the training will help you with that.
Who is It For? 
---
The training is targeted only for US residents
People who want to build a successful business from home
Those who are sick and tired of the 9-5 and want more freedom
Those who enjoy shopping and finding bargains
The FBA Business Explained
---
Do you know that Amazon is the largest online retailer in the USA and that it owns the same market share of Office Depot, WalMart, Dell, Apple, and Liberty all together? It's mind-blowing!
When people decide to buy something online, most of them don't even think about other options. They go straight to Amazon.com because they know they will get the best deals and receive the product promptly.
So, you can take advantage of this huge and highly reputable marketplace!
Fulfilment by Amazon (FBI) is basically the service that allows you to sell products through the Amazon platform. You will buy your inventory and send it to Amazon fulfillment centers (warehouses) close to your customers around the world.
After that, they will do the packing, advertising, order processing and shipping of individual items. Can you imagine how much time you save by skipping all the individual orders?
That's why an FBA business is much more scalable than selling via eBay, Etsy or another e-commerce site. It tends to grow faster and requires significantly less time.
How Does it Work for You? 
---
You can certainly work part-time in this business. However, you need to work smart and follow the exact rules before sending your inventory to Amazon.
Your primary job is to find items with a good discount so you can make the most profit from them. One of the best strategies is to buy clearance items and sell them at the retail price.
You also need to label, pack and ship your products, following some important rules determined by Amazon. Ah, you also need to price them and answer customer emails sometimes.

FREE Videos From the Amazon Boot Camp
If you want to learn the process in more detail, The Selling Family offers three free videos from the Amazon Boot Camp. Jessica will explain the full business model, help you set up your account and even find your first product.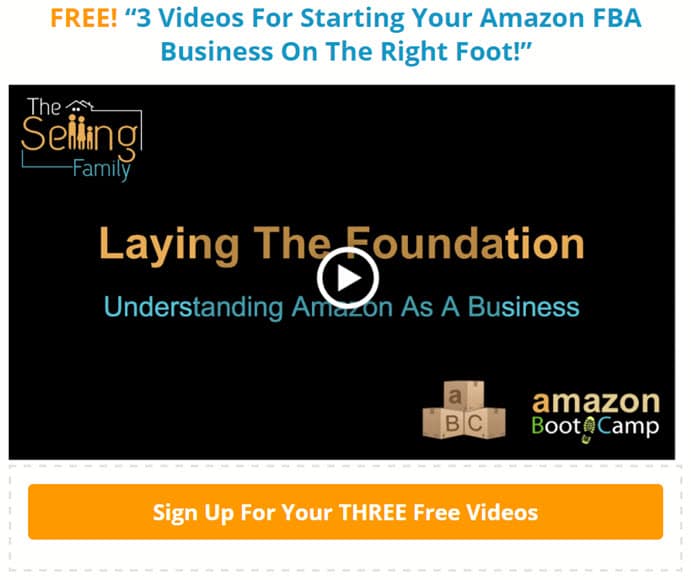 UPDATE: The selling family is not providing the free videos anymore. However, you can still sign up for their FREE 7-Day Course About Selling On Amazon. It's also a great starting point for you.
How Much Money do You need to Start Your FBA Business? 
Jessica recommends that spend at least $500 just with inventory. You also need a little bit extra with packaging and labeling materials, as well as the shipping costs. But don't worry, she will give you excellent tips to reduce your costs to a minimum.
How Long Until You Start Seeing Profits?
As with any other business, it depends on many factors, but the rule of thumb is three months. It's important to highlight that this is not a get rich quick scheme.
Jessica advises you don't take money out of business during this period. You should ship products at least once a week and use the money to buy new inventory.
If you are unemployed and need money for yesterday, I am afraid you cannot rely on this business to make money quickly.  The best way is to find another job and make this as a side business. It grows if you give it time and put in the effort necessary. 
The Amazon Boot Camp v3.0 Training – Is it Worth it?
---
In my opinion, yes! The course is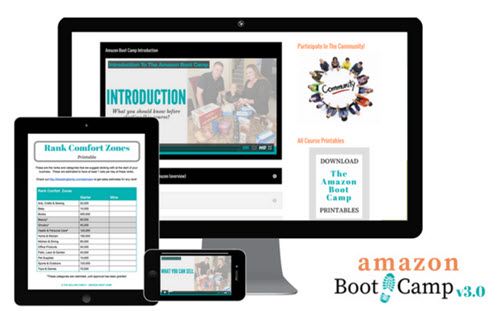 designed in a logical and well-organized manner and will cover all the important things you need to know.
When you buy the course, you will get lifetime access to over 40 videos divided into seven modules:
1. The Cost of Doing Business on Amazon
Before you jump in with both feet, it's imperative to know exactly all the expenses to start and maintain your business (start-up costs, Amazon fees, legal fees, inventory, and tools).

2. Setting Up Your Amazon FBA Business
Learn what you need to do before setting up your Amazon account and buying stock. After they help you set up your account, they will teach you how to use the Dashboard and the Amazon Seller Scanning App.
3. The Two Most Important Things Amazon Sellers Need to Understand
In this critical module, Jessica will explain how you get sales and what makes a product a good buy.
4. Inventory Considerations That Help You Make Great Buys
This module describes in detail how you decide whether a product is worth selling or not. You will also learn which products you can sell on Amazon and how quickly they will sell.
5. Finding Products to Resell Using the Retail Arbitrage Method
Finding inventory is one of the most challenging aspects of this business. So, this is another essential module! Jessica will show her favorite spots for shopping and provide a video and assignment for each store. This is pretty cool!
6. Listing Your Products on Amazon
 After you purchase your items, it's time to list, label, pack and ship them Amazon. In this module, you will learn everything you need to do to comply with the FBA program
7. FAQ – Frequently Asked Questions Section
The FAQ covers important things that may happen during your journey. Typical questions include: "What happens if an item is missing from your shipment? What to do if a buyer contacts you directly?…" and more.

This reward platform is going viral! Cash out via PayPal, Visa, Gift Cards, and in-game currencies - Click here to find out how to generate an extra $10+ per day! 
Excellent Support
---
You will have exclusive access to the Facebook support group, where over 900 like-minded members share information and help each other.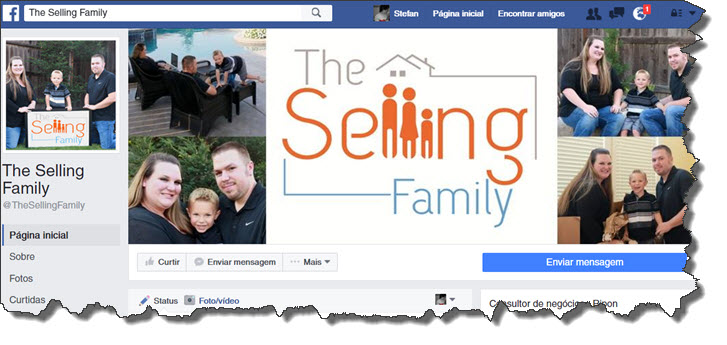 I am a member of an online marketing community, and if it wasn't for the support and motivation I get on a daily basis, I guess I would have given up after a few months. Indeed, getting involved in a community where people have the same goals make a big difference!

The Selling Family All Access Vault
---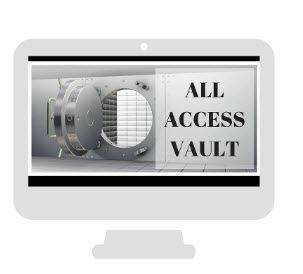 I told you about the Amazon Boot Camp 3.0, but the platform provides so much more than that!
Instead of purchasing each product individually, you can take advantage of The Selling Family All Access Vault.
Compared to The Amazon Boot Camp, the key difference is that you will have access to group coaching with Jessica and Cliff, all the past live training sessions, the entire training library (including Amazon Boot Camp 3.0) and lifetime access to future courses.
Jessica and Cliff will visit the community once a month to answer questions that will cover any particular situation you are facing in your business.
Here you see the benefits and price options:

Different from many platforms that just want more and more money in exchange for inadequate training, the value for money you get from The All Access Vault is exceptional!
Conclusion
---
Selling products via the Amazon FBA program is an attractive and proven method to make a full-time income from home. However, it is important to have focus, commitment, and patience to achieve the level of income you desire.
In this review, I've explained how the Amazon FBA works and how The Selling Family can put you on the right track to succeed. I highly encourage this training because it will help you place a strong foundation for your business and thrive.
Here is my advice: Before buying any inventory, treat The Selling Family training as a first and vital investment.
Verdict:

Highly Recommended! 
Thanks for reading and please, feel free to leave a message if you have any questions or thoughts. I am always here to help you out!
I wish you good luck in your future endeavors!
Your friend
Stefan