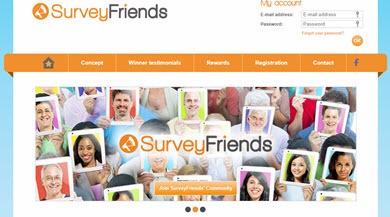 Welcome to my SurveyFriends review!
You are probably looking for information about SurveyFriends before signing up and taking part in online surveys.
There are lots of companies offering the opportunity to participate in marketing studies and earn some money online.
My mission with this post is to explain how this particular site works and give you my honest opinion about it.
Is it legit and safe to join? Will you get paid or just waste your time?
Let's find out!
You may also want to check out my #1 recommendation, which is the same program that helped me build a profitable online business and reach $1,300 per month from home. 
SurveyFriends Review
---
Name: SurveyFriends
Website: https://www.surveyfriends.co.uk/
Company: MIS Group
Type: Online Surveys
Membership availability: UK
Similar panels: Branded Surveys, OpinionPanel, and Prolific Academic.
LEGITIMATE
Overall Rating: 

3

/5
What is SurveyFriends?
---
SurveyFriends is a survey panel founded in 2008 by a marketing research company called MIS Group.
As a member, you will collect points by answering survey questionnaires about yourself as well as products and services.
Your opinions will help companies perform marketing research and make better decisions that will have a positive impact on their businesses.
Once you accumulate enough points, you can request a payment via PayPal or gift vouchers.
SurveyFriends only invites UK residents to take part in marketing studies.
If you live in another country, I highly recommend joining my top-rated GPT site called Prizerebel.
If you live in the UK, and you are looking for more survey opportunities, another excellent survey site is Prolific Academic.
Is SurveyFriends a Scam?
---
After careful research, I came to the conclusion that SurveyFriends is legit and safe to join.
However, you should still proceed with caution and cash out as soon as you reach the minimum points requirement.
I'm warning you because people have issues with even the most reputable survey panels.
If you want to play on the safe side and make sure you get paid, don't rush through surveys and only give honest answers.
How Does Survey Friends Work?
---
Registration
To join SurveyFriends, the first step is to create a free account. You must provide your name, date of birth, email, home address, and phone number.
Then, you should activate your account by clicking on the confirmation link in your email as well as submitting the SMS code.

How Much Are Points Worth?
Just like most survey panels, Survey Friends work with a point system.
Before filling out surveys, you should know how much money you are actually earning.
At Survey Friends, 20.000 points are worth £10.
So, if you see a survey worth 1000 points, that's £0.50p.
Complete Your Profile 
After registration, you will be encouraged to answer some profiling questions.
Your profile will help SurveyFriends send you surveys that are more relevant to you.
There is a mandatory profile survey that you must complete in order to receive survey invitations. This general profile is worth 400 points.
You can complete more 11 profiling surveys worth 2400 points in total.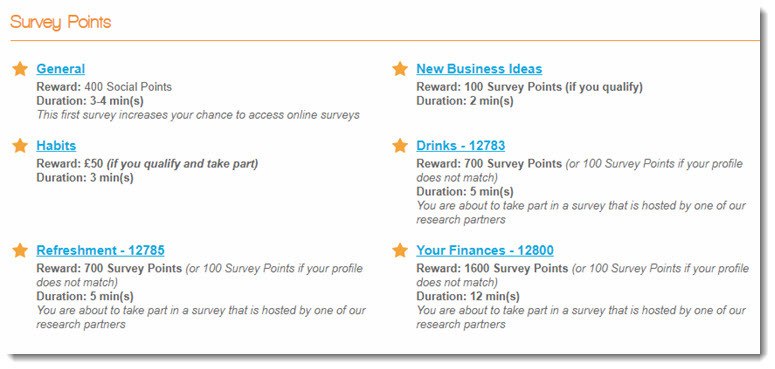 Keep in mind that if you don't qualify for a marketing study, you will still get a small compensation as long as your profile is complete.
An incomplete profile will block this compensation.
It's not much, but it adds up over time.

Taking Surveys
When a new survey matches your profile, SurveyFriends will invite you via browser notification (if you allow) and email.
Always check your spam folder as your email provider might drop survey invitations in the wrong place.
Next, you will answer a few qualification questions that take a few minutes.
You won't qualify for every opportunity according to your answers, so have to be patient.
As I mentioned earlier, you will get a very small compensation if you don't qualify.
If you are the right candidate, you will be allowed to take the survey and get credited at the end.

This reward platform is going viral! Cash out via PayPal, Visa, Gift Cards, and in-game currencies - Click here to find out how to generate an extra $10+ per day! 
How Much Money Can You Make With SurveyFriends?
---
Most surveys take less than 5 minutes to complete and will give you anywhere between 500 points to around 2000 points. (£0.25 – £1).

The amount of money that you will make depends on how many surveys you complete and how much they are worth.
They are daily surveys, but depending on your profile, some weeks will be very quiet.
So, at the end of the month, you should expect to earn between £10 and £60.
How Will You Get Paid?
---
Once you accumulate 20,000 social points, you can exchange for £10 via PayPal or the following gift vouchers: Amazon, Tesco, Love2Shop and Sansbury's.
Gift Auction
You can also participate in the monthly auction where you can bid for prizes using your points.
The good news is, if you don't win, you won't lose your points.
Conclusion
---
There are currently no complaints on the internet about SurveyFriends, at least not that I know of.
After thorough research, I am confident to recommend this panel to anyone willing to complete paid surveys.
However, I must warn you that completing surveys is a very time-consuming activity that doesn't pay well.
If you take into account all the time spent with survey disqualifications, you may be shocked by the low compensation.
We are talking about £2 or £3 per hour! Sometimes even less!
If you are strapped for money, and you currently have no other source of income, who I am to say that it's not worth it?
Only you know what's best for you!
I just want you to know that there are much better ways to make money from home.
Keep reading to find out how I m currently making a full-time income online while traveling SE Asia.
How I Make $1,300 Per Month From My Laptop
---
The method that I use is called affiliate marketing, which is a proven model used by successful online entrepreneurs all over the world.
With proper education and the right mindset, anyone can grow an online business and reach a full-time income from home.
Imagine being able to earn online commissions that amount to thousands of dollars per month!
How would it change YOUR life?
So, how does it works?
Well, your job is to provide helpful content and promote other people's products.

In my opinion, the best approach is to have your own website, as you will have total control of your business.
If you want to learn step by step how I did it, check out my #1 recommendation.
Final Words
Thanks for taking the time to read my SurveyFriends review. I hope it helps you make an informed decision.
If you have any questions about this survey panel or the online business opportunity, feel free to drop me a message below.
All the best