Welcome to my Super Plinko app review!
I was testing another "money-making" application when I saw a promotional video from Super Plinko.
The ad was showing the gameplay and a fictitious PayPal balance growing extremely fast. It certainly gives the impression that you can make a lot of money with this app.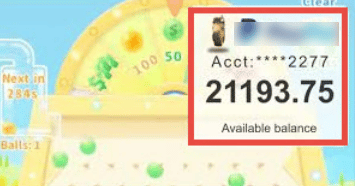 I have reviewed lots of games that do this type of advertising, which give wrong expectations about earnings. Unfortunately, most of them get people to watch hours of videos with no cash rewards on sight.
Can you really make money with Super Plinko? Is it a scam or legit app?
Here, you will find all the information you need to decide whether it's worth playing or not.
Before you leave this page, discover the step-by-step program that helped me reach $1,600+ per month from my laptop and quit my job. No special skills required! 
Super Plinko App Review
Name: Super Plinko
Developer: Sarah Zephaniah
Eligibility: Worldwide
Earning Potential: Very low
Price: Free (no in-app purchases)
Type: Entertainment (no financial risk)
Similar apps: Lucky Plinko, Plinko Master
Overall Rating: 2 stars
What is Super Plinko?
Super Plinko is a simple ball game that allows you to accumulate virtual currency and tokens redeemable for PayPal and gift cards.
In this beautifully designed game, your job is to throw the balls inside the pegboard and make them fall into the slots.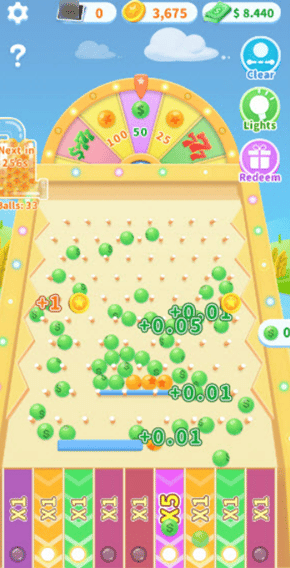 When the balls fall into the slots, you will get tokens, cash, or alphabet letters. You must find 26 alphabets to win $1000! But will you ever find the last letter?
As with all gaming apps, Super Plinko only lets you cash out if you reach the minimum threshold. I will cover more about the cash out requirements later on!
The app has been installed over 50,000 times on Google play, and although it's rated 4.1 stars, there are lots of negative reviews.
Is Super Plinko Legit? Does it Pay or Not? 
If you read the Terms of Use, you will discover that the tokens you earn have no monetary value.
Besides, it says you have no right to these tokens, which means Super Plinko doesn't have an obligation to pay users. For this reason, I wouldn't call Super Plinko is a scam.
It's a shame that they advertise the app as an easy money maker when the company doesn't seem to pay anyone.
After reading lots of reviews, I noticed the app will likely crash or stop giving you virtual currency when you are close to the cashout limit.

For example, many users report that after finding 25 alphabets, the app shuts down every time they get a bonus gift box. That prevents them from finding the last alphabet and winning $1000!
Also, after you play Super Plinko for a while, they can stop giving you cash balls on the lucky wheel or drop the value of the ball. As a result, you may never reach $100!
This person claimed that as she got closer to the minimum payout threshold, the value of the money ball went down from $0.01 to $0.001.

If that happens to you as well, that means you will earn 10 times less and spend a significant amount of time to earn a measly $1. So, who's to say that Super Plinko won't drop the ball value even more later on?
I searched thoroughly on the internet but couldn't find anyone who got the payment.
Pros and Cons
Pros
Excellent graphics.
You can supposedly get paid via PayPal.
Cons
It gets boring quickly.
You may never get paid.
The app kicks you out and prevents you from getting the 26th alphabet.
How Does Super Plinko Work? 
Installation 
You can install Super Plinko on Google Playstore and start playing immediately. Registration is not needed.
How to Play Super Pliko?
You will start with 50 token balls, and a new one will be granted for dropping every 5 minutes.
If you run out of balls and you don't want to wait, you can get an extra 50 by watching an ad or spending $2 from your cash balance.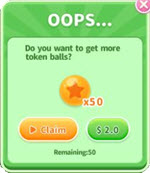 All you have to do is tap on your screen to drop them on the board. You get to decide where the balls will start the free fall.
The balls will bounce the pegs and fall into the slot at the bottom. Each slot has a specific multiplier (1x, 2x, 3x, etc.)
For example, if the yellow token ball falls into a 1x slot, you will get 1 coin. If it falls into a 2x slot, you will get 2 tokens, and so on.
A green ball is worth $0.01 USD, and its value can be multiplied in the same way.
You can only get green cash balls by triggering the luck wheel. The lucky wheel is activated whenever you manage to light all the 9 bulbs, giving you a chance to win different rewards by matching 3 symbols.

This reward platform is going viral! Cash out via PayPal, Visa, Gift Cards, and in-game currencies - Click here to find out how to generate an extra $10+ per day! 
With the Lucky Wheel, you can win not only a specific number of tokens and cash balls but also gift boxes, 777 USD (match three $777), and Amazon cards.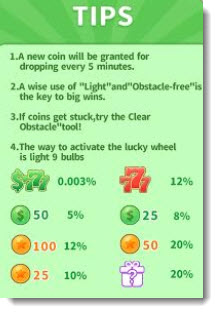 The gift boxes may contain an alphabet, and if you collect 26 letters, they say you will win $1000.
How Do You Get Paid? 
The minimum redemption requirement for each reward is as follows:
100 USD (PayPal): 2,000,000 tokens.
100 USD (PayPal): 100 vitual dollars.
777 USD (PayPal): match the $777.
100 USD (PayPal): 100 Amazon cards.
1,000 USD (PayPal): collect all alphabets.
According to the app instructions, your rewards will be sent to you within 3 – 15 business days.
Conclusion
If cash is your priority, don't waste your time with Super Plinko or any other similar game. There is enough evidence to suggest that you will never get any money.
It can be a very frustrating experience to discover that you watched hundreds for nothing!
That's why I don't recommend anyone to play these types of mobile games unless you are playing for the fun of it.
Is There an Alternative to Super Plinko? 
All of the Plinko games that you can find on Google Play will most likely never pay you. That's the reality!
I have recently reviewed this similar ball game, which will also make you pull your hair out when you are close to $100.
Getting stuck before reaching the cashout limit is the norm when it comes to "money-making" games.
That's why you should always be very skeptical and do careful research before installing any application. This Candy Crush style game is one of the few ones that pay!
If you want to make easy money from your mobile or laptop, this top-rated reward site will let you cash out with no issues.
With this platform, you can rack up over $100 in less than a month, depending on your country.
Just keep in mind that you will be making less than the minimum wage for sharing your opinions with marketing research companies. If you are sick and tired of earning little money, the next section will show you a better alternative.
Earn a Full-Time Income Working Remotely
If you dream about being your own boss and working from the comfort of your home, I suggest building an online business.
It will give you the opportunity to reach a worldwide audience and make money on your own terms.
One of the best business models that anyone can use is called affiliate marketing.
You can make thousands of dollars by creating helpful content for your own affiliate site, and earn commissions when people buy products and services through your affiliate links.
All you have to do is attract visitors to your site by providing the content. You don't need to handle customer service or product fulfilment. You are just marketing the product through your own website!

It takes time and a lot of work to grow this type of business, but the benefits are life-changing!
Thanks to this excellent step-by-step program, I created an income-generating site with no marketing or tech skills. The business allows me to make a full-time income online even while I am travelling the world.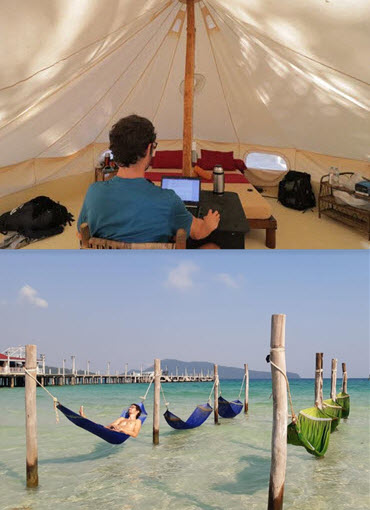 Anyone can achieve remarkable results with affiliate marketing. With solid training and expert support, you can avoid trial and error and keep on the right track to success. 
Final Words
Thanks for your time reading my Super Plinko review. I hope it was helpful! If you have any questions or would like to share your thoughts on this game, let me know in the comment box below.
Stay safe and peace out!