Welcome to my Bitcoin Blast App review!
Bitcoin Blast is an addictive puzzle game where players can supposedly exchange loyalty points for Bitcoins.
After reading the app description on Google Play, I was surprised that the company doesn't make unrealistic claims!
They tell you that most users only earn a fraction of one cent worth of Bitcoins.
Not only that, but they also advise users that it takes a long time to earn enough points to cash out. That's honorable because most app developers prefer to hide the facts, or worse, they will tell you the complete opposite!
Now, it remains to be seen whether Bitcoin Blast is a scam or a legit application.
Also, you want to know how much money worth of Bitcoins you can earn.
I am here to answer all these questions. So, read my honest review below to find out!
You may also want to check out my #1 recommendation! This is the same program that helped me reach $1,300/mo online, escape the hamster wheel, and travel to SE Asia in 2019. The first ten lessons are 100% free!  
Bitcoin Blast App Review
---
Name: Bitcoin Blast
Company: Bling
Membership Eligibility: Worldwide
Income potential: Extremely low
Price: Free to join (no in-app purchases)
LEGITIMATE
Overall Rating: 2.5/5
What is Bitcoin Blast?

This reward platform is going viral! Cash out via PayPal, Visa, Gift Cards, and in-game currencies - Click here to find out how to generate an extra $10+ per day! 
Bitcoin Blast is a mobile game very similar to Candy Crush. The only difference is that you will earn loyalty points that can be redeemed for actual Bitcoins. It's quite addicting!
After each round, you are" forced" to watch an ad, which is how the company generates revenue to pay users.
With Coin Blast, you can request a payment once you reach a minimum of 1000 points.
You can reach the payout threshold in less than 10 minutes of gameplay, which is nice!
However, one factor will prevent you from earning unlimited Bitcoins: the daily cap of 1000 points!
Is Bitcoin Blast a Scam?
No, it isn't!
Bitcoin Blast is a legitimate app that doesn't seem to ignore payments as most reward apps do! It's run by a Canadian company called Bling Financial Inc.
After playing the game for about 10 minutes, I collected 1000 points readily available for redemption.
Here is the proof: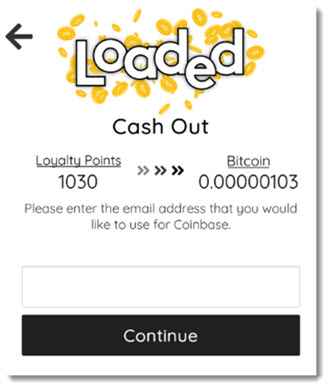 I couldn't transfer the Bitcoins to my Coinbase account because I changed my phone number and couldn't log in.
So, unfortunately, II can show you proof of payment.
However, if you check out the reviews on the Google Play Store, you can see that lots of people cashed out with no issues!
The amount of positive feedback about the Coin Blast app and other Bling games is atypical!
Pros and Cons
Pros
You can redeem 1000 points every day!
The only personal information you need to provide is your email address linked to Coinbase.
The company is very transparent regarding the low pay.
Play other Bling games to accumulate more Bling Points using the same account.
Fast payments.
Cons
There is a daily cap of 1000 points. Once you reach 1000 points, the game gets locked out for 24 hours.
The exchange rate is extremely low. For example, in most countries, 1000 points are worth only 0.0000010 BTC ($0.01).
The levels repeat themselves after you reach level 221.
How Does Bitcoin Blast App Work?
Bitcoin Blast works similarly to most apps where you earn points for playing games.
The company will pay you because you will watch lots of advertisements in the process.
Installation and Registration
Bitcoin Blast is only available for Android devices, so you can download it for free on Google Play.
After installing it, tap on the orange button" Register" and provide an email address associated with your Coinbase account.

Coinbase is a reputable platform where you can store, buy, and sell cryptocurrencies.
You must provide your Coinbase email to get paid during the registration process.
If you provide a different one, you will have the chance to change it later.
Next, I advise you to view the Terms and Privacy before completing your registration. It's crucial that you know the rules and your rights as a user.
Earning Loyalty Points
Earning loyalty points is very simple!
All you have to do is swipe on the coins of the same color to get rid of them.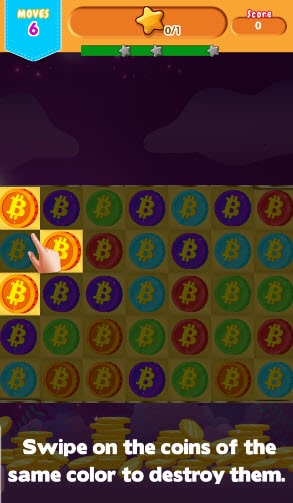 After each game, you have to watch an advert for a few seconds.
According to the company, Bitcoin Blast can't reward users based on their skill performance.
Therefore, you don't need to be a great player or jump levels to accumulate more points.

They are only interested in how many videos you watch and not how many points you make.
The main downside of Bitcoin Blast is that once you reach about 1000 loyalty points, you can only play again after 24 hours.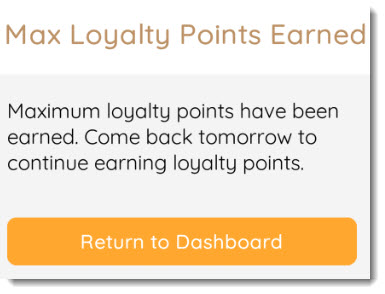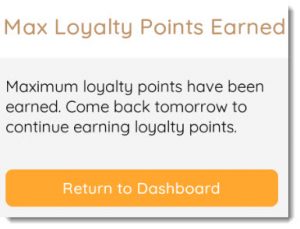 How Much Money Can You Make?
The exchange rate depends on your country and the current price of Bitcoins.
In most countries, you can expect to get 0,0000010 BTC per day, equivalent to a measly USD 0.01.
At this rate, you can expect to reach $1 worth of Bitcoins after 10,000 days or 27 years!
So, the only way you can make more money is if the price of Bitcoin grows exponentially over time.
Still, the tiny amount of Bitcoins earned from Bitcoin Blastwwon't get you very far.
As the company itself advised, you should only play to entertain yourself.
How Do You Get Paid?
First, you have to verify your email account by inserting the six-digit verification code.
To redeem your points, you must tap on" cash ou" and enter the email address linked to your Coinbase account.
The company may take between 24 to 48 hours to process your payment.
When you cash out, your points will be converted to Bitcoins automatically.
Conclusion
Bitcoin Blast is a legitimate app that allows you to exchange loyalty points for Bitcoins.
However, you should not expect to earn over 0.0000010 BTC or $0.01 per day! 
The game is very addictive, but once you reach 1000 points, it gets locked for 24 hours.
If you want to earn more Bitcoins, try other Bling Games using the same account. Sweet Bitcoin and Bitcoin Blocks are excellent choices!
You can also try reward platforms such as Cointiply and freebitco.in.
If you are serious about making money online, forget about the Bitcoin Blast app or any reward site and focus on building your own online business.
Verdict: Legit

How to Earn $1,300+ Per Month
There are hordes of people worldwide living off of building affiliate sites. It's a proven business model that has been working like a charm for decades!
In my opinion, it's the best way to make money because of the freedom and the high-income potential that it provides.
Currently, my site covers all my expenses while traveling to SE Asia.Tthat'sremarkable!
The thing is, I would never have achieved my goals if I were alone.
This excellent step-by-step program helped me set up a website from scratch and get an abundance of website visitors.
Keep in mind that I had no skills in web design or marketing!
If you are prepared to put in the time and effort to build a thriving online business, watch the first ten free lessons and start today!
Final Words
Thanks for taking the time to read my Bitcoin Blast app review. I hope it was helpful!
If you have questions or want to share your experience, please use the comment section below.
All the best
Stefan