Welcome to my Sky Big Bang app review!
So here we are again, exposing another crazy application that supposedly transfers $1,000 to your PayPal account.
The advert for this game is just ridiculous! It shows a woman crossing her lags and the following script:
– Don't just stare at me!
– Come and download this earning app!
– This is a very interesting money making game!
– You can withdraw when you reach $1 in cash and you will get the money within 30 seconds!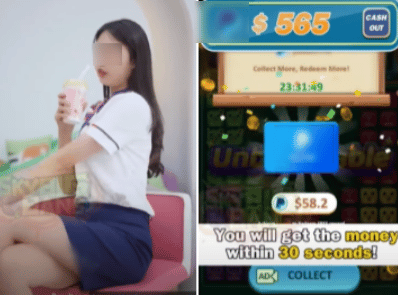 I know you are skeptical and wondering whether Sky Big Bang is legit or another fake money game. Read on to find out before you waste your time watching hundreds of videos!
Top recommendation: This step-by-step program helped me earn $2,000+  per month and quit my job in 2019. Claim your free membership here! 
Sky Big Bang App Review 
Name: Sky Big Bang (Early Access)
Developer: Nengchaoer
Eligibility: Worldwide
Minimum Payout: $1000
Price: Free (no in-app purchases)
Overall Rating: 1/5
What is Sky Big Bang?
Sky Big Bang is another casual game in which you tap bird blocks of the same color to destroy them and collect virtual dollars. It's almost identical to Sea Big Bang. 
The app was installed only  5,000 times so far, but I believe this figure will skyrocket as the developer continues to advertise it.
The reason most people get hooked and play this game for a long time is because they expect to redeem over $1000. Since the game is free, many people think it's a no-brainer!
This is another "Early Access" game that doesn't allow players to publish reviews on the Play Store. Therefore, some research is required in order to find crucial answers.
How Does Sky Big Bang Work? 
Installation 
 Sky Big Bang can be played on your Android device after a quick installation on Google Play. Before you do so, you'd better check the permissions and see if you agree with all of them.
Most people are not aware, but this app may read, modify, and even delete content stored in your phone's storage.
I am not saying there is a serious risk of data leak, but the question is: Can we trust anyone on the internet these days?
Sign-in Bonus
Once you launch the game, you will receive a generous sign-in bonus of $20. Then, it tells you to get bonuses through videos and withdraw $1,000.

Note that you will receive virtual cash coupons with either the Amazon or PayPal logo. The money is credited to two separate balances that must reach $1,000 within 24 hours in order to cash out.
How to Play Sky Big Bang? 
You must eliminate birds by tapping at least 2 adjacent blocks of the same color.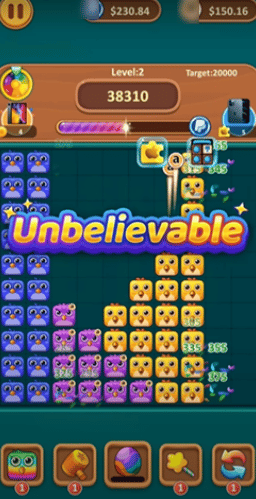 Every time you eliminate the blocks, you will earn points and cash. The goal is to clear the stage and reach the target in order to pass the level.
Once you pass the level, Sky Big Bang allows you to open 4 eggs and collect extra lucky rewards such as cash coupons and iPhone puzzles.
But there is more! You will get more cash whenever you complete the PayPal bar and watch the clip until the end.
You can also spin the Wheel for a chance to collect more excellent rewards.
How Do You Get Paid? 
Players who reach $1,000 can supposedly withdraw via PayPal or Amazon gift card. Just open the cash wallet and enter your PayPal email address.
Just keep reading because that's not the full story!
Is Sky Big Bang Legit? Does it Pay? 
No, this application doesn't pay!
Sky Big Bang will let you accumulate $1,000 and cash out. The problem is that they will ask you to watch lots of videos before they consider your payment request.

Once you enter your email and press the redeem button, it says you must watch 30 videos within 12 hours to activate the order.
At this point, your skepticism might have reached a new level higher!
Brave players will comply with the requirements only to be told they must watch another 100 videos with the excuse that the daily limit was reached.
What a joke!
I have recently reviewed another identical merge bird game. Of course, none of them pay!

This reward platform is going viral! Cash out via PayPal, Visa, Gift Cards, and in-game currencies - Click here to find out how to generate an extra $10+ per day! 
Conclusion
Sky Big Bang is another match puzzle game making profits from people's false expectation to win easy money.

Don't waste your time and mobile data trying to fulfill the requirements because the app won't pay you.
I am sure some people will ignore my advice and keep playing. I can only feel sorry for them, because they could at least be using a reliable gpt site to make a little extra cash from home.
If you are trying to make money online, avoid Sky Big Bang or any other similar game with unrealistic payout promises.
At the end of the day, you are just helping developers get richer while you waste your time and expensive mobile data.
Earn a Full-Time Income Online
Earning a decent income from your laptop is not for everyone. Well, that's because not everyone has the grit to put in the work and the courage to break free from the 9-5.
If you are comfortable in a job that you like, you may not find the daily energy to succeed.
However, if you relate to over 90% of people who are unhappy with their jobs, then that's where the magic begins!
The best business model to create an online business and enjoy more freedom is called content marketing. I can completely change your life if you do it properly!
Here is the best step-by-step program to start with the right foot and generate excellent commissions.
That's the same program I followed back in 2015 to create a lucrative site and become digital nomad for the last 2 years!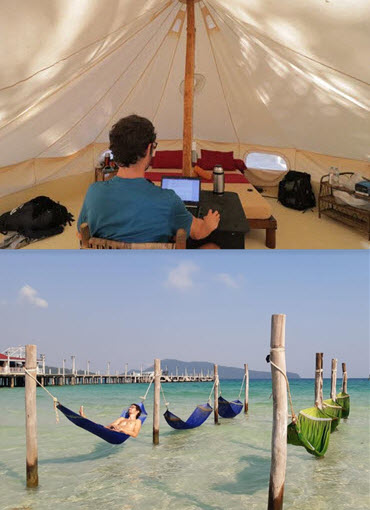 Final Words
Thanks for reading my Sky Big Bang app review. I hope it was helpful!
Have you played this game? If so, please share your thoughts in the comment box below.
Peace!