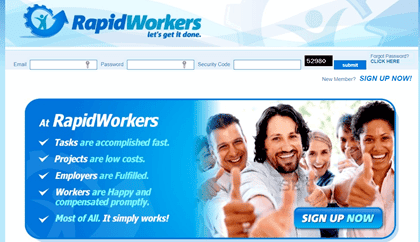 In today's review, I would like to show all you need to know about a platform called RapidWorkers and give you my honest opinion about it. Is it a scam or legit microjob website?
Let's find out!
By the way, if you want to learn step by step the same strategy that earns me $1K+ per month from my laptop, check out my #1 recommendation!
RapidWorkers Review
---
Platform: RapidWorkers
Website: www.rapidworkers.com
Price: Free to join
Type: micro jobs
LEGITIMATE
Overall Rating: 2.2/5
What is RapidWorker?
---
RapidWorkers is a crowdsource (aka microjob) website that connects workers with employers who need simple jobs done at very low cost such as:
Writing short product reviews.
Following on Twitter.
Liking YouTube videos.
Signing up for different websites.
Completing surveys offers.
And more!
The platform is operated since 2009 by a company called UnikScripts, Inc. and is somewhat similar to other micro job sites like mTurk, PicoWorkers, Clickworker, TaskRabbit, and Microworkers.
Is RapidWorkers a Scam?
---
I don't think it's a scam. RapidWorkers has been running for almost a decade, so I am confident it's operating ethically without significant issues for both workers and employers.
The only red flag is the fact that I couldn't find any information about UnikScripts on the internet.
Apparently, the company has no official website.
Regardless, if you decide to use RapidWorkers, I encourage you to proceed with caution and cash out as soon as you reach the minimum requirement.
Pros and Cons
---
Pros
Free to join.
There are many different tasks available.
Get paid via Paypal.
Cons
Very low pay rate.
There are withdrawal and deposit fees for workers and employers.
Employers can rate your tasks unfairly. However, if you think they are unfair, you can send a message to Rapidworkers and explain the situation.
How Does It Work?
---
The signup is very quick and free of charge.
After you confirm your account and log in, you will see an extensive list of active jobs.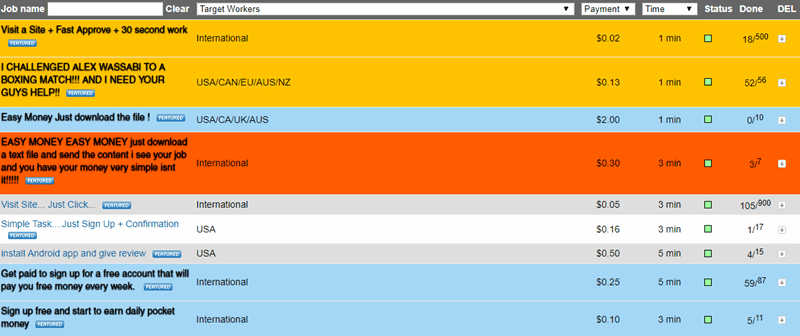 Each job targets a different country or group of countries and pays between $0.02 and $2 per task.
You should read the requirements carefully and provide proof of completion.
Task Types
There are many different tasks available, but I found that most of them are affiliate marketers asking you to sign up for a website/app through their links and take some action.
Here are some examples:
Install the app on your mobile, use the app for 10 minutes and click on 3 ads. Price: $0.12
Go to a website, enter your name and email field, and confirm email in the inbox. Price: $0.10
Click the link, sign up by entering your details, verify your account, update your profile by adding a profile photo, phone number, and other information. Price: $0.12
WARNING: be careful with what some employers are asking because you can never assume everyone is acting in good faith.
For example, one task required a download of a text file without any explanation of what this file was all about.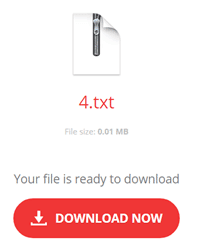 This could be an attempt to install a virus or malware on your computer, with severe consequences to your system security. So, play it safe and never download any file!
I also found people asking for fake Amazon rating and reviews on their product listing.
Think about the consumer who is misled by these fake reviews. I wouldn't do that!
It's also important to accept only tasks that you are confident you can complete, and never send false proofs.
Success Rate Monitoring
After you complete a task and submit proof, the employer can rate your job as satisfied or not satisfied.
You should always keep a job success rate of over 60%. Otherwise, they will ban you from completing tasks for some time.
There can be employers who will rate "unsatisfied" just to save money and make others work for free.
However, it seems that RapidWorkers is committed to identifying employers who abuse the system and terminating the accounts.
Whether you are a worker or the employer, you can use the form to report abuse or discuss any other problem.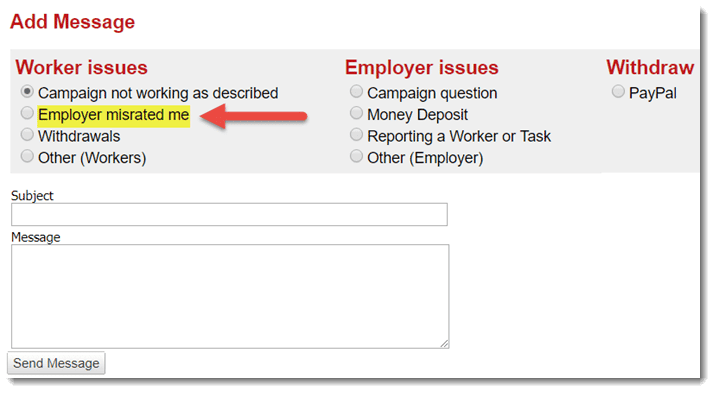 Withdraw
---
Payments are processed in no more than one week via PayPal after placing our request.

The minimum payout is currently $8, which is means you will have to complete many tasks before getting paid.
Be aware that they will charge a 6% fee whenever you request payment.
Final Thoughts
---
RapidWorkers is like most microjob platforms that pay very little for your time and effort.
Unless you live in a country with a hugely depreciated currency, I'll work many hours for 4, 5 times less than the minimum wage.
That's incredibly low, folks!

This reward platform is going viral! Cash out via PayPal, Visa, Gift Cards, and in-game currencies - Click here to find out how to generate an extra $10+ per day! 
Still, even if you live in a relatively cheap country, I strongly advise you look for something better.
Verdict: Legit

How I Prefer to Make Money Online?
---
The internet offers life-changing opportunities for those who are not afraid of learning and working hard to achieve their dreams.
I started working for myself in 2015 and, since then, I don't waste my time with small reward sites.
It's possible to earn so much more by building your own online business.
Trust me. It's not so complicated as it seems, and the potential is huge!
I am living proof of that it's possible. I had no idea how to build a site 3 years ago, and today it covers all my living expenses.
With an online business, I can make money 24/7, whether I am traveling, sleeping or spending time with my wife.
So, yes, it takes time and hard work, but it's worth it in the end because you are building a passive income stream that can pay you for months and years!
I started from NOTHING and achieved remarkable results thanks to a newbie-friendly step-by-step training developed by Kyle and Carson.
These guys helped me go from $0 to $1,000 per month, so I highly recommend anyone to try their free starter membership.
So, have you worked for RapidWorkers? How was your experience with it?