Welcome to my Mood to Pop app review!
In today's post, I am going to expose another application that is enticing players with in-game currency.
Mood to Top is an Android game that targets young people who love Free Fire, Mobile Legends, PUBG and other popular games.
They crave credits, but don't have or don't want to spend their hard-earned money with gaming.
Instead of giving cash rewards like other apps do, Mood to Pop gives you virtual items like coins and diamonds. Then, you can supposedly redeem game credits to your players' account once you meet the requirements.
But does it actually send the rewards? Is Mood to Pop legit or fake? Let's find out!
Top recommendation: This step-by-step program helped me achieve 2,000 US Dollars per month and quit my job in 2019. There is a free membership available! 
Mood to Pop App Review
Full Name: Mood to Pop (Early Access)
Developer:
Payout Threshold: 10,000 diamonds
Price: Free (no in-app purchases)
Overall Rating: 1/5
What is Mood to Pop? 
Mood to Pop is a puzzle match game developed by funnytaskst, and is very similar to Mood to Merge.
The difference is that instead of virtual dollars, Mood to Pop gives you diamonds and coins that you can redeem for in-game credits
In practice, the developer is using the same strategy as other money-games to lure you into watching videos. It's just more convincing!
As of now, Mood to Pop has been installed over 100,000 times and rated 4.2 on Google Play. It seems like most players endorse the game, but the thing is, but the overall rating can be very misleading!
How Does Mood to Pop Work? 
Mood to Pop is available in all countries for Android users. The game is funded by advertisers, which is totally fine since the developer is free to monetize his own platform.
The problem is how he goes about enticing people to watch videos for rewards. More on that later.
How to Play Mood to Pop?
After launching the app, the player must choose which game credits he or she wants to redeem.
There are many games including Pokemon Go, Free Fire, Roblox, PUBG Mobile, Mobile Legends, Coin Merger and more.
Right off the bat, you will receive 2,000 diamonds as a check in bonus. Log in consecutively for 7 das to collect more bonuses.
Mood to Pop behaves just like hundreds of match-3 games like Pop Diamonds, Toy Town and Sea Big Bang.
Simply tap the 3 or more identical emojis to destroy them. The goal is to eliminate as many blocks as possible to reach the target and clear the stage.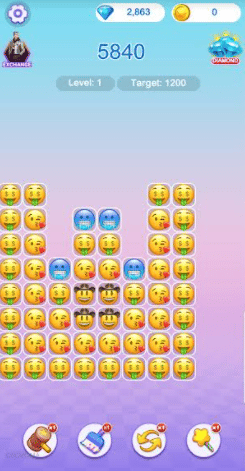 You can get help by using one of these four props:
Hammer: Destroy any Emoji.
Brush: Replace an Emoji.
Transposition: Switch all existing blocks.
Meteor: Randomly destroy 5 blocks.
By eliminating the Emojis and completing levels, you will collect diamonds and gold coins.
Just tap the "collect" button and watch the advert to earn a large number of diamonds. If you reject the reward and close the window, the game will probably display the unstatistical ad, anyway.
Tired of playing games for fake gifts? Check out my top recommendation for earning credits here! 
Redeem In-Game Currency
What makes Mood to Pop extremely popular is the opportunity to redeem in-game currency.
In order to claim your reward, you must fulfill the minimum requirement of 10,000 diamonds.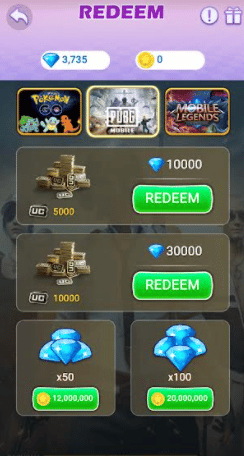 The gold coins you earn in the game can be converted to diamonds as well at the following exchange rate:
12,000,000 coins = 50 diamonds.
20,000,000 coins = 100 diamods.
The true value of diamonds depends on how much money is required to purchase credits from a specific game. For example, people are purchasing 6,000 PUBG UC for £99.
Once you reach the payout threshold, you must tap the redeem button and provide your Game Player ID.
According to the app instructions, Mood to Pop will transfer the reward within 3 – 5 business days (weekends not included).

Is Mood to Pop Legit? Does it Pay? 
Mood to Pop does not provide real in-game credits and you shouldn't even bother to contact them.
This is another casual game that lures people into playing with the expectation of earning rewards.
Nowadays, many game developers are using a different approach to get people's attention. Instead of giving fake dollars, they are giving worthless diamonds that never convert to Player's credits.
Since Mood to Pop is not "Early Access", it receives daily reviews on Google Play, which are extremely valuable.
The app was rated 4.2, but if you take the time to read the reviews, you will find an incredible number of users who didn't receive their rewards. In fact, you may not find a single person who did!

This reward platform is going viral! Cash out via PayPal, Visa, Gift Cards, and in-game currencies - Click here to find out how to generate an extra $10+ per day! 
So, here is lowdown…
Once you redeem the reward, they will tell you to wait for 24 hours and watch 30 videos to activate the order.

I was watching a YouTube video in which the creator shows the weird behaviour of this game. After 30 videos, all the diamonds simply vanished from the game and he couldn't even see the redeem page.
Conclusion
I'm so sorry for giving bad news, but you cannot earn in-game currency by playing Mood to Pop. The developers simply ignore everyone who takes the time to fulfill all the requirements.
Sadly, Mood to Pop is another game trying to boost profits at the expense of people's precious time and mobile data. If you are trying to earn credits, avoid Mood to Pop because it's impossible to convert your diamonds.
Verdict: Not Recommended 
How Can You Actually Earn In-Game Currency? 
There are legit platforms that allow you to collect in-game currency by completing simple offers and surveys. I suggest an excellent site called Prizerebel.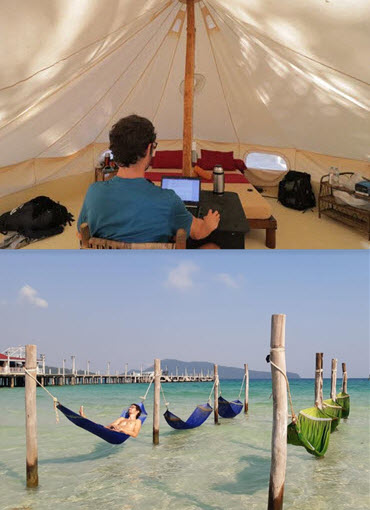 Besides, the site awards points you can be traded in for cash paid through PayPal and several gift cards.
It takes time to accumulate 1000 points and redeem, but at least you know the company will always pay you once you get there!
Final Words
Thanks for visiting my website and reading my Mood to Pop review. If you would like to share your thoughts about this game, please use the comments below and help with our discussion.
Peace!